In the months after 9/11, in an effort to bring business and cultural life back to Lower Manhattan Robert DeNiro, Jane Rosenthal and Craig Hatkoff kicked their idea for a film festival into gear. I was privileged to have been a gallery stablemate of Robert DeNiro Sr. whose work became an important influence on mine. His son and namesake asked how we might go about including the painters and sculptors from the neighborhood into what was quickly becoming a major effort within the global film community.
In a conversation with one of the Founders I mentioned that I had been making a painting for each of the last several years that served as First Prize for the Williamstown Film Festival in Massachusetts. Why don't we invite a group of artists every year to contribute works that would augment the cash prizes for the various categories of this nascent film festival? (The Williamstown award winners, across the board, had been completely caught off guard by receiving a painting....... as opposed to a plaque or glass bowl.)
My reasons for contributing works every year were two fold:
First of all, it's tough to hit-up your friends for donations of terrific art unless you are sacrificing work as well.
Secondly, this program became an immediate means by which I could celebrate my amazing wife's trials and tribulations.
(Thirty seconds after the second plane hit the towers at the end of our street, the phone rang. The call was from Columbia Presbyterian Hospital way uptown. They had no idea these attacks on the World Trade Center were underway. But their message was succinct: They had discovered a tumor on my wife's brain stem.)
9/11/2001 was a very bad day.
My wife and I had recently modeled for dear friend Chuck Close's daguerreotype series. He would call our image the Adam and Eve piece....as my wife was 8.5 months pregnant. For my first work donated to our awards program, I chose Chuck's image of Bridget superimposed on a painted festival envelope. The same envelope that was sent through the mail, carrying the letter that was inviting selected artists to participate in the Art Awards Program for the first annual Tribeca Film Festival.
I made three such palimpsests this first year....(in case I wrecked a couple.) They all worked. The first went to the Festival Art Awards Program, the second went to Chuck, and the third has been acquired by the Whitney Museum of American Art. I continue to use Chuck's image of my now late wife frequently... as it is an important memorial image for my daughter and me.
The 2020 Pandemic has already claimed too many victims.... including one of my closest mates in the art world. Unlike our first festival, the 2020 Tribeca Film Festival will be a virtual experience. All facets and participants will be carrying on in ways that are as efficient, as crucial, and as safe as can be imagined in this time of crisis. We will all do this, as Liz said, "...because this is what we do."
Stephen Hannock
North Adams, Massachusetts
March 31st, 2020
Click here to see the 2020 Tribeca Film Festival Art Award works.
The following are a selection of works donated to the Artist Awards Program of the Tribeca Film Festival by Stephen Hannock over the years: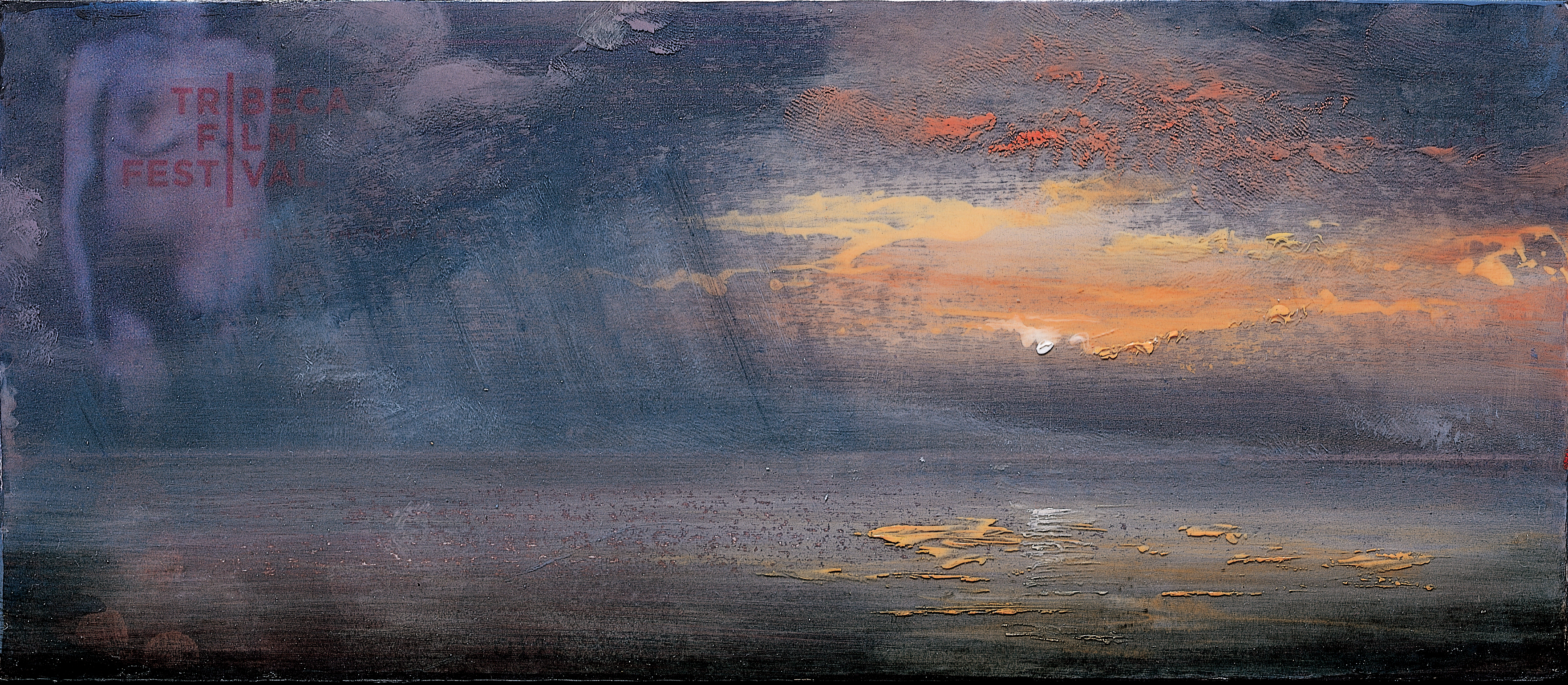 Maternal Nocturne (2002) polished oil over Chuck Close daguerreotype on envelope
Awarded to: Daniel Junge for the film: Chiefs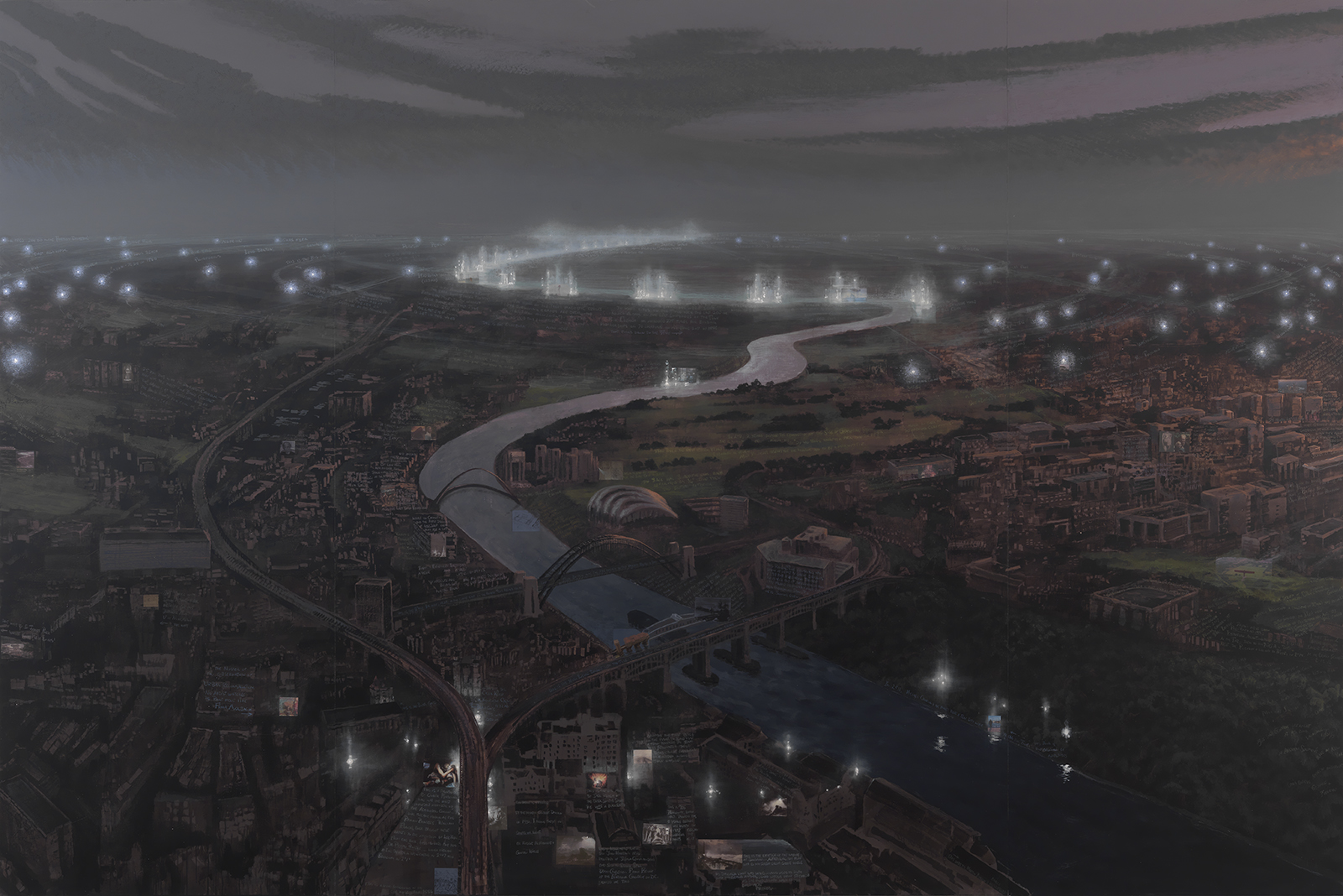 Study: Northern City Renaissance, Mauve Dawn (2013) Awarded to: Edoardo Ponti for the film: The Nightshift Belongs to the Stars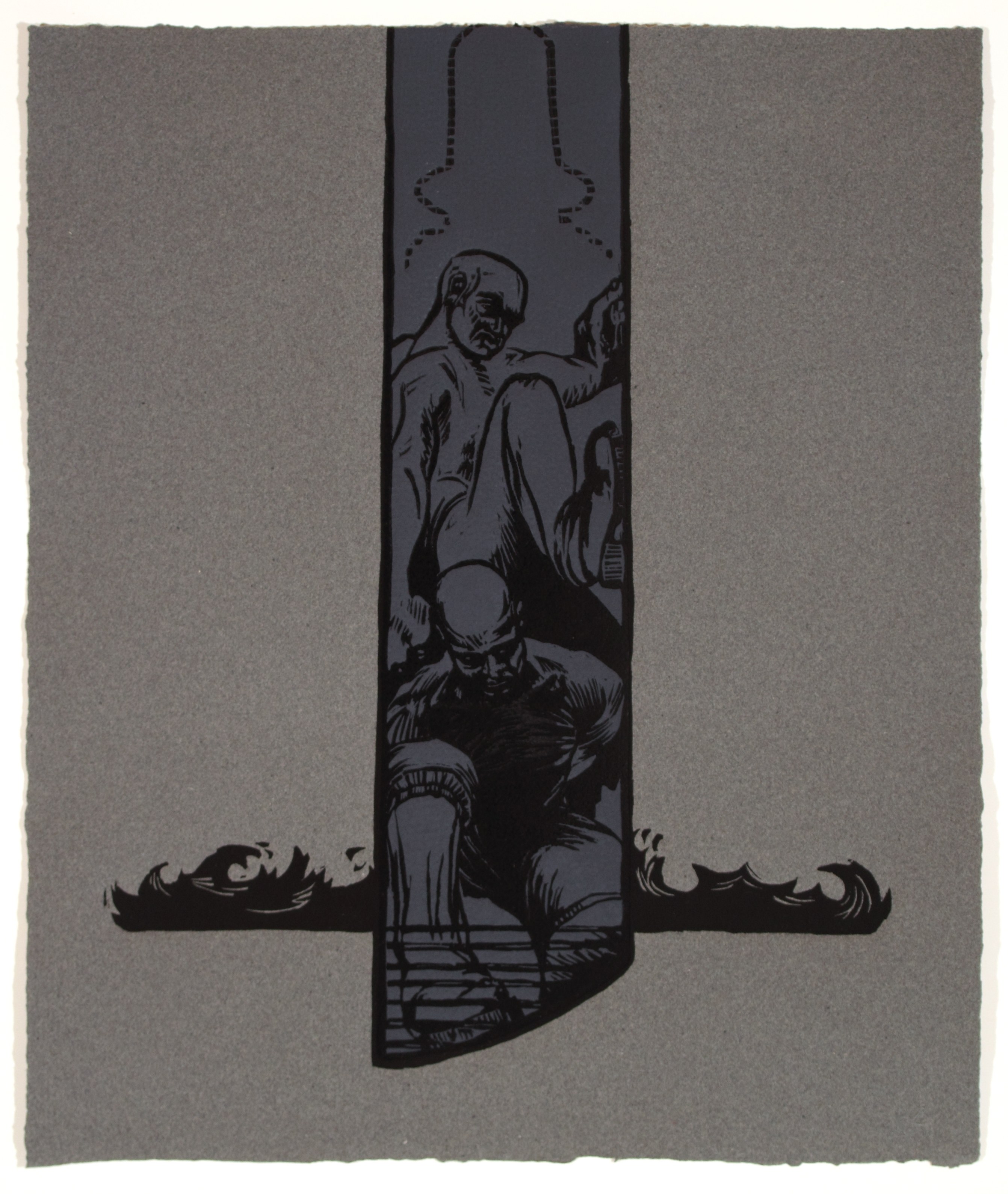 Ballad of the Great Eastern (2014) Woodcut print: from the compendium The Last Ship... (Prints by Stephen Hannock, Lyics by Sting)
Awarded to: Josef Wladyka for the film: Manos Sucias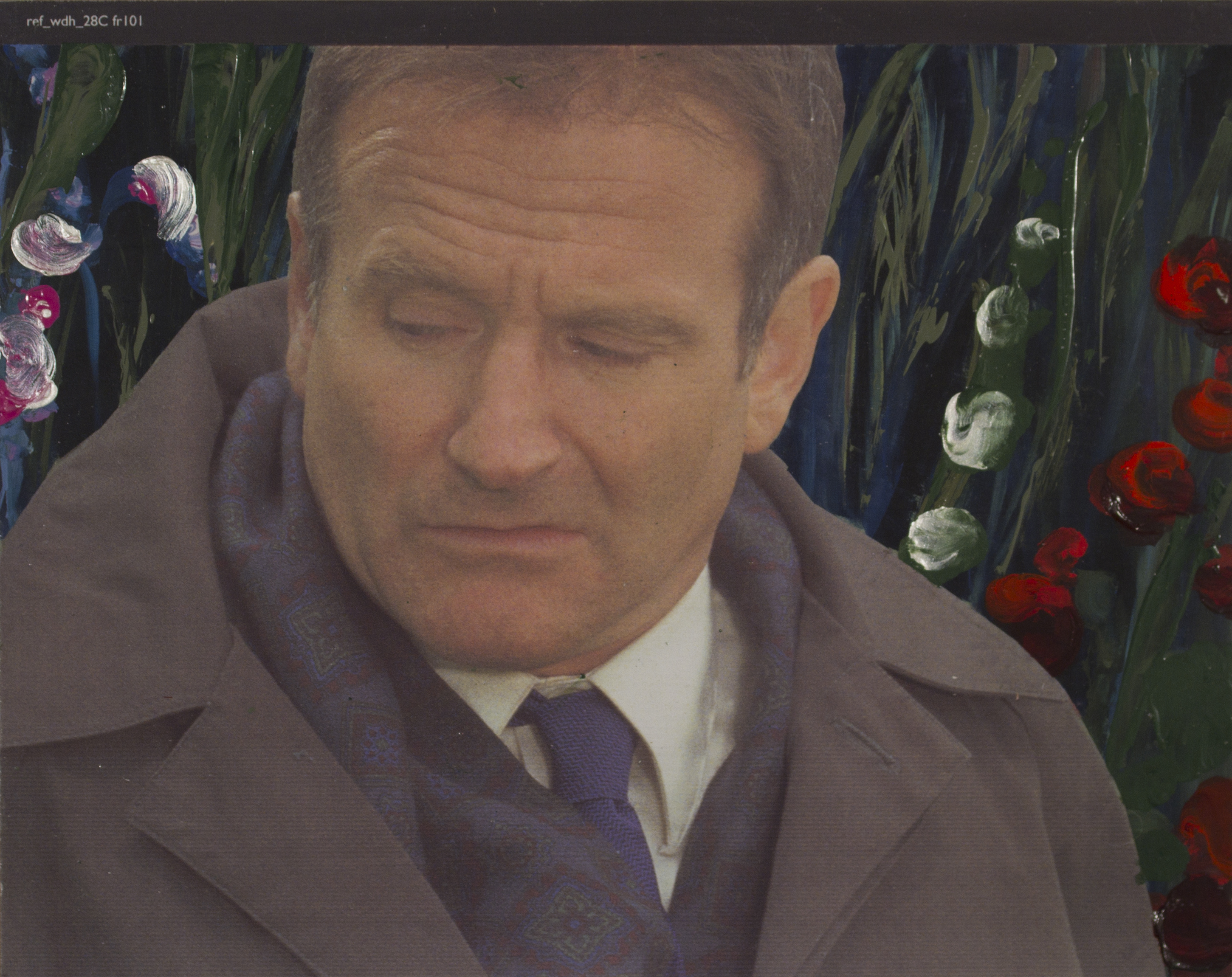 Waking up in the Painted World (2016) Painted Still from the film What Dreams May Come (Winner of the 1999 Academy Award for Special Visual Effects)
Awarded to: Demetri Martin for the film: Dean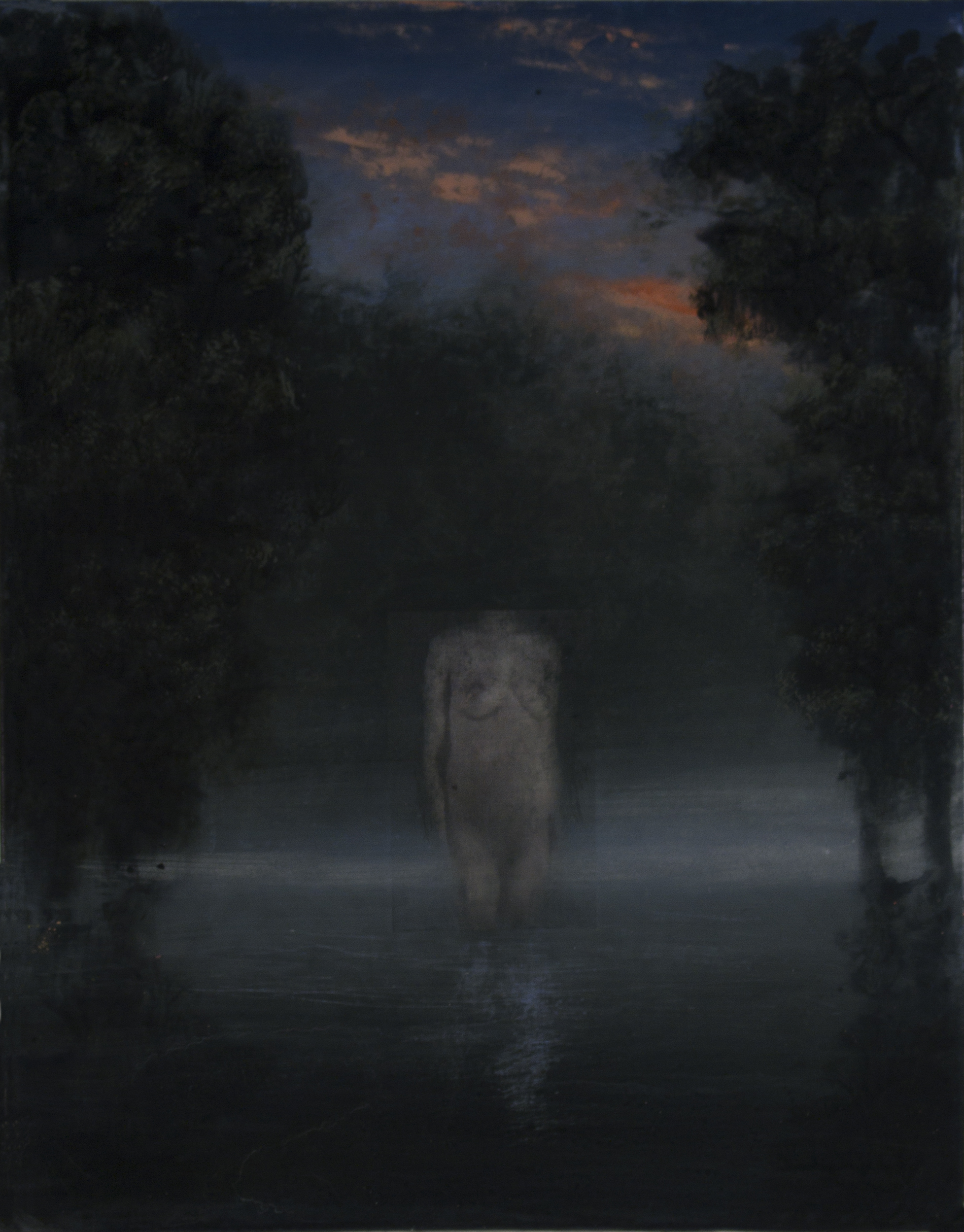 The Lady of Shalott, Cool Evening (2018) Polished oil over Chuck Close daguerreotype on panel.
Awarded to: Kent Jones for the film: Diane
© Stephen Hannock
Courtesy of the Artist and Marlborough Gallery
Photo: David Lachman
---