"Hip-hop at the Tribeca Film Festival—who woulda thought it?"
PHOTO CREDIT @ericveloso
And with that, veteran hip-hop journalist Elliot Wilson echoed a sentiment that's no doubt shared by countless others who've attended the festival either in 2014 or this year. Nas' Time is Illmatic documentary premiere last year, followed by his truly special track-by-track performance of Illmatic; Mary J. Blige's own film-and-concert blowout last Thursday night, pegged to the world premiere of Mary J. Blige – The London Sessions; the 2015 TFF World Documentary Competition premiere In My Father's House, about Chicago rapper Che "Rhymefest" Smith trying to reconnect with the now-homeless dad who'd long abandoned him.
The secret's out: the Tribeca Film Festival and hip-hop are now confidantes.
There's perhaps no clearer evidence of that at TFF 2015 than last night's special CRWN event sponsored by Hennessy V.S, in which Wilson—who's been hosting the Inside the Actor's Studio-esque live interview series since April 2013—sat down with New York City's current rap prince, A$AP Rocky. For nearly 90 minutes inside Spring Studios, the 26-year-old Harlem MC, born Rakim Myers, bounced around a wide range of topics being thrown his way by Wilson.
Well, "bounced" isn't exactly the right word—it was more like Rocky buoyantly swayed alongside Wilson's questions, answering inquiries about his background, career, and views on the state of the hip-hop culture with his signature disposition, a buoyant mixture of uber-confidence and quick-witted playfulness. In other words, the same vibe that's heard all throughout his music, which he's separated from his peers' audio catalogs by making it unclassifiable. Some songs rock with vintage East Coast, NYC-bred grit that's clearly inspired by legends like Big Daddy Kane and Rakim, the latter especially significant because Rocky's mother named her son after him; other A$AP tracks are undeniably indebted to southern hip-hop, while the rest range from weirdly psychedelic to energetically club-ready.
Inside Spring Studios, Wilson addressed that unique variety of sounds and influences in Rocky's music, which will be heard on his upcoming sophomore album, A.L.L.A. (an acronym for At. Long. Last. A$AP.), as well as the young star's penchant for setting fashion trends and cinematic aspirations; he co-stars in Brown Sugar director Rick Famuyiwa's new film, Dope, opening on June 26. Regardless of Wilson's specific questions, though, Rocky never made the evening a strictly one-on-one affair. Every chance he had, the charismatic and free-spirited man-of-the-hour engaged directly with the audience, asking them questions rolling off their answers. To sell Dope to the crowd, for instance, he asked if everyone was 21 and over before pitching the film as an amalgamation of Spring Breakers and two movies only that age demographic would know: Ferris Bueller's Day Off and Juice.
PHOTO BY @stevesweatpants
Rocky also gave fans a sneak peak at a video clip for his self-produced instrumental track "Chevy," from his soon-to-be-released instrumental album, Beauty N the Beast: Slowed Down Sessions Vol. 1. Shot in London, the video was clearly inspired by a psychedelic drug trip or two. As the wobbly and chopped-and-screwed beat plays, the visuals repeat on a dizzying loop, the frame constantly rocking as if Rocky hired a bobblehead doll to direct the video. Grindhouse-style cigarette burns distort the images, A$AP unconsciously dances to the beat with his eyes closed, and a random wolf runs around the set and looks just as lost as many the video's viewers surely were last night. Which is kind of the point. "Chevy" would make for ideal viewing inside Brooklyn's Nitehawk Cinema at midnight, after a few brews.
Being a CRWN event, the point of the night was, of course, to learn more about Wilson's on-stage partner, and A$AP Rocky certainly divulged a good amount of himself. Because you don't need detailed context to appreciate a quote machine like Mr. Rakim Myers, here are some of the rapper's most memorable quotes, all of which combined would make for one hell of a Pretty Flacko Soundboard.
PHOTO BY @stevesweatpants
A$AP Rocky on…the kinds of rappers who've been inspiring him lately.
"I'll be on the Internet and these young n*ggas are fresh! They're better than a lot of these older n*ggas… I'm listening to n*ggas who are living in their mamas' houses."
A$AP Rocky on…his artistic motivations.
"You shouldn't try to make music to be on the radio; you shouldn't try to make music to get a record deal. You should make music to make people feel some type of way."
A$AP Rocky on…why his love for "psychedelic" drugs isn't a bad thing.
"Statistically they say if you can handle mushrooms, you're some type of genius… I'm trying to do anything I can to justify myself! I did the research!"
A$AP Rocky on…why now's the right time to release a new album.
"I was fortunate enough to be named after greatest rapper of all time. That's like being named after Michael Jordan, or Kobe Bryant… I hated rap in 2014. I got to a point where I said, 'I gotta do something about this.' This is the return of the god MC."
A$AP Rocky on…the current state of hip-hop music.
"Rap is the new wrestling. Am I lying? Make a weird-ass name, say some dumb shit, and everybody loves you."
A$AP Rocky on…rarely ever being mentioned among rap's current "best MCs."
"I'm the guy who's highly respected by your favorite artists. I can die like that."
A$AP Rocky on…the joys of having free artistic reign when making music.
"Creative freedom is an amazing thing. Can't nobody fuck your shit up, and when your shit gets fucked up, you can point your finger at someone else."
A$AP Rocky on…his romantic life (and no longer dating famous women like Iggy Azalea and model Chanel Iman).
"There's nothing fascinating about me. I'm not fucking any famous bitches at the moment… I would prefer to be single, so I can chill in peace… Man, fuck the dude who made Lauryn Hill go crazy. I don't want to be that person."
A$AP Rocky on…why he's not all that active on social media, specifically Twitter.
"It's almost like admitting to the world that you're really bored at the moment. I'd like to keep that to myself."
A$AP Rocky on…wearing tight pants.
"Skinny jeans are not for everybody. I make them look good. I'm jiggy; I'm handsome. I can't help it, I was born that way!"
---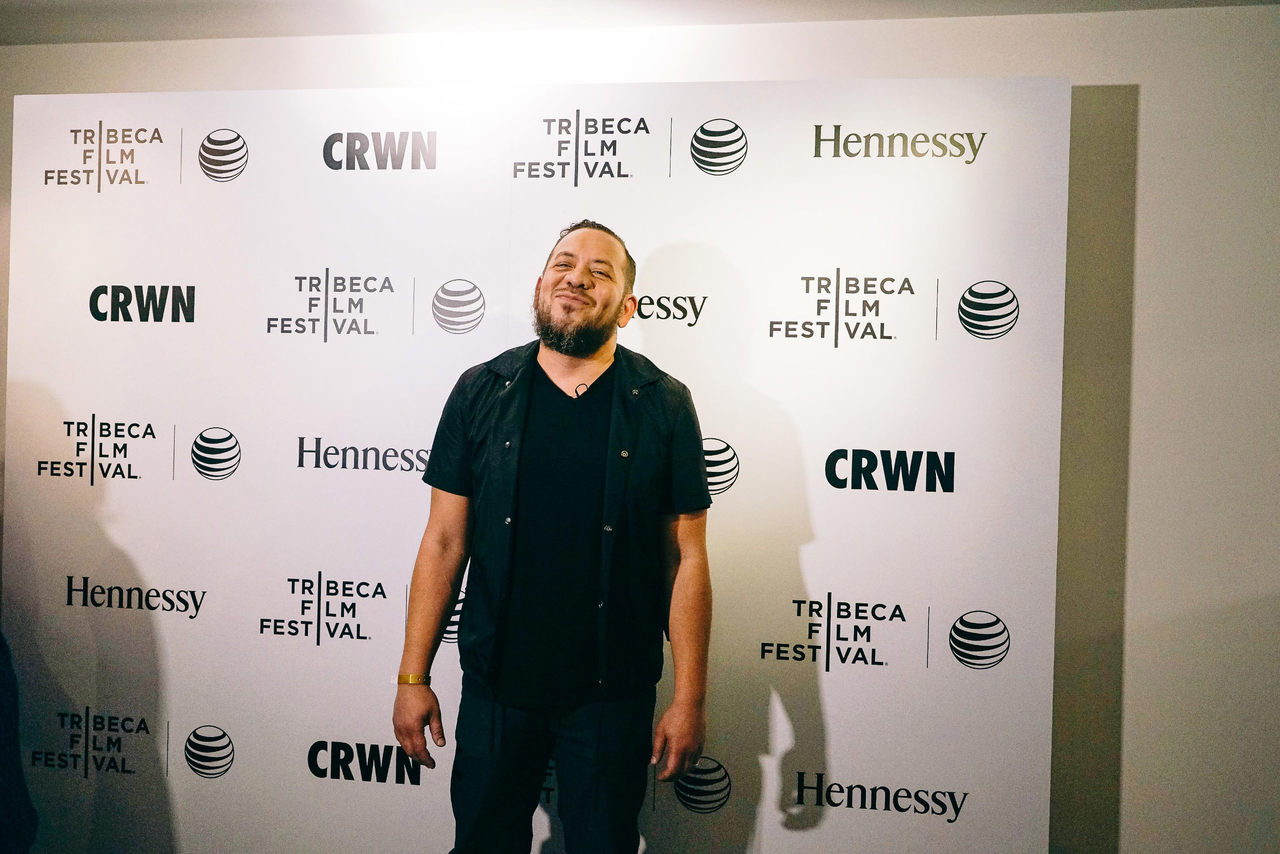 Eric Veloso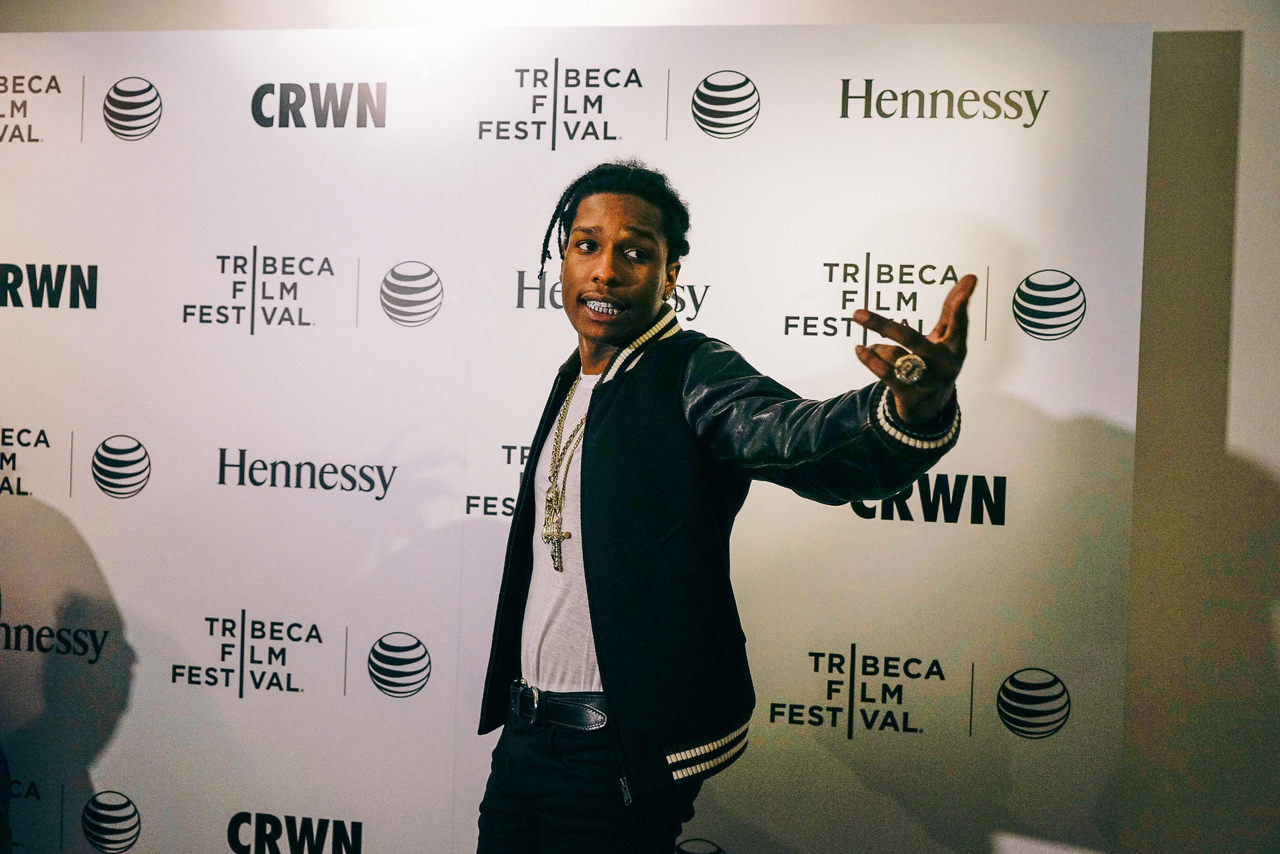 Eric Veloso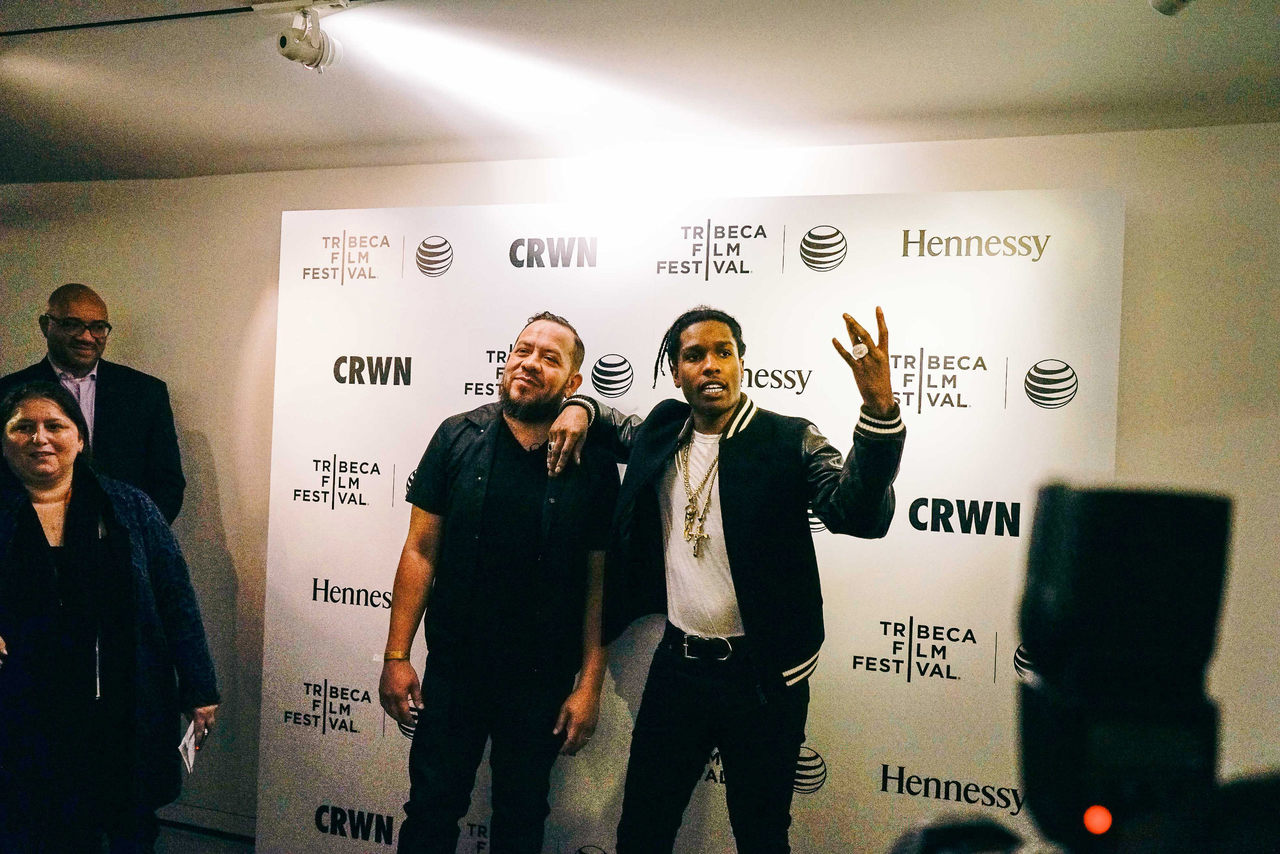 Eric Veloso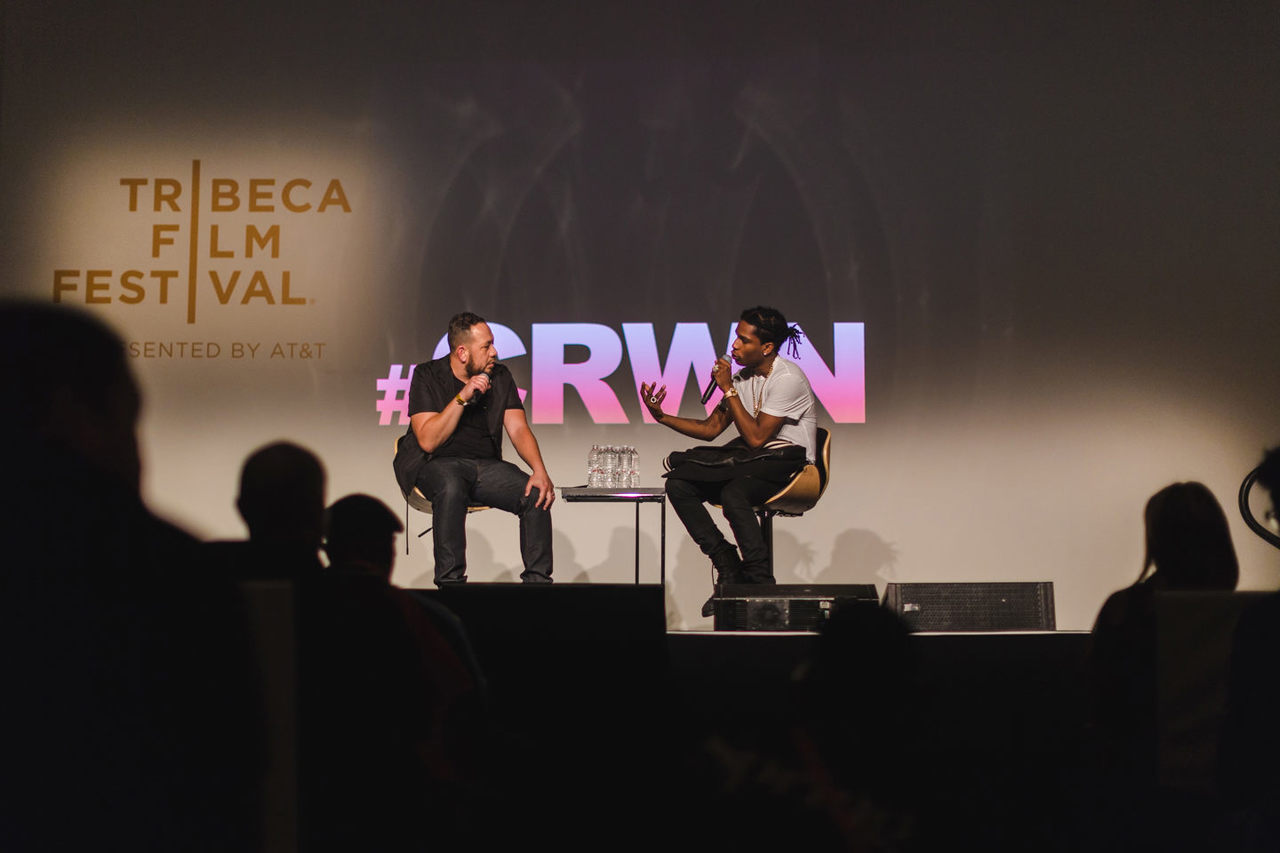 @blacksoap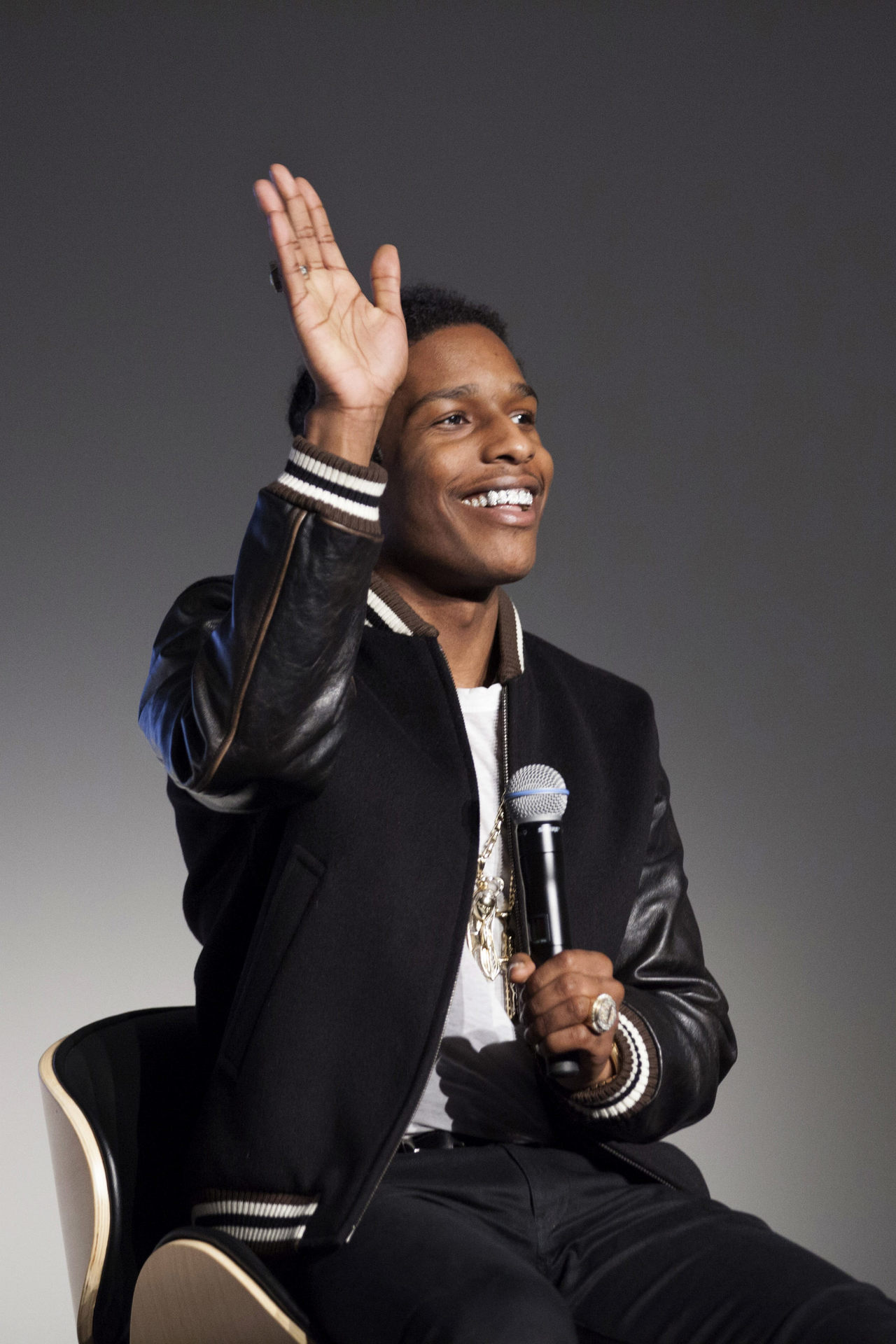 Amanda Lopez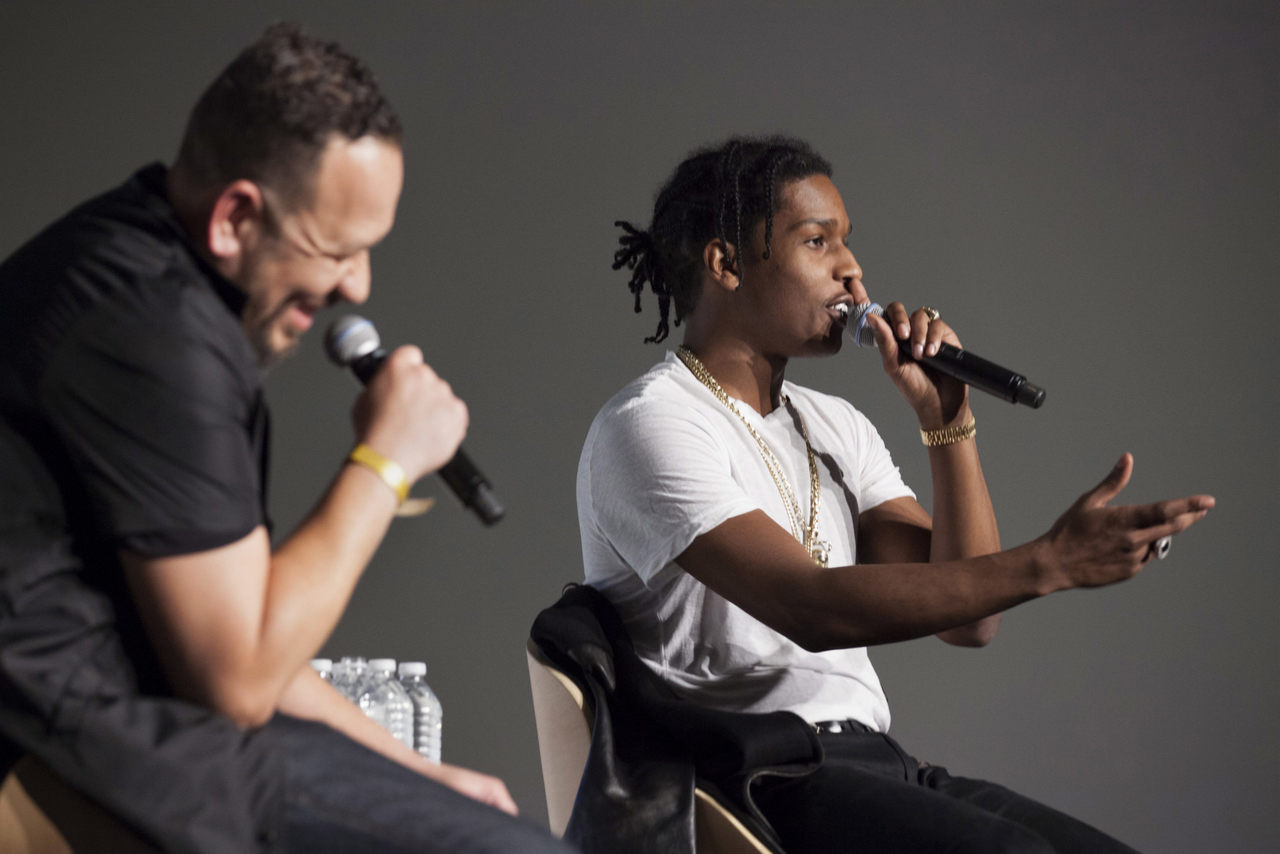 Amanda Lopez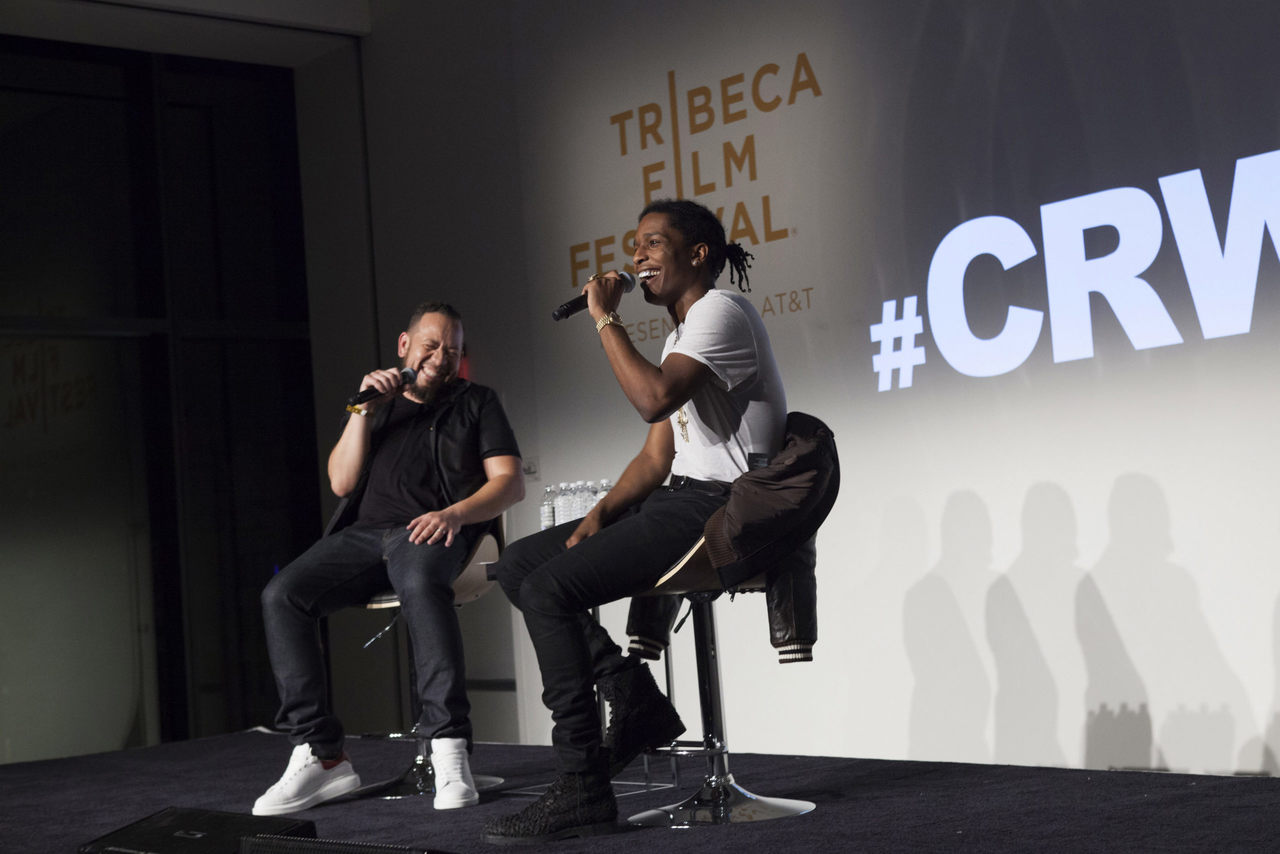 Amanda Lopez
---