We spoke with the filmmakers behind two Oscar-nominated shorts that held their NY premieres at the 2022 Tribeca Festival.
Hosted by Tribeca Co-Founder and CEO Jane Rosenthal and The New Yorker Editor David Remnick, both Oscar-nominated shorts 'Stranger at the Gate' and 'Night Ride' were screened and followed by a Q&A with the filmmakers. Both films had their NY Premiere at the 2022 festival, while "Stranger at the Gate" won Best Narrative Short and "Night Ride" received a Special Jury Mention.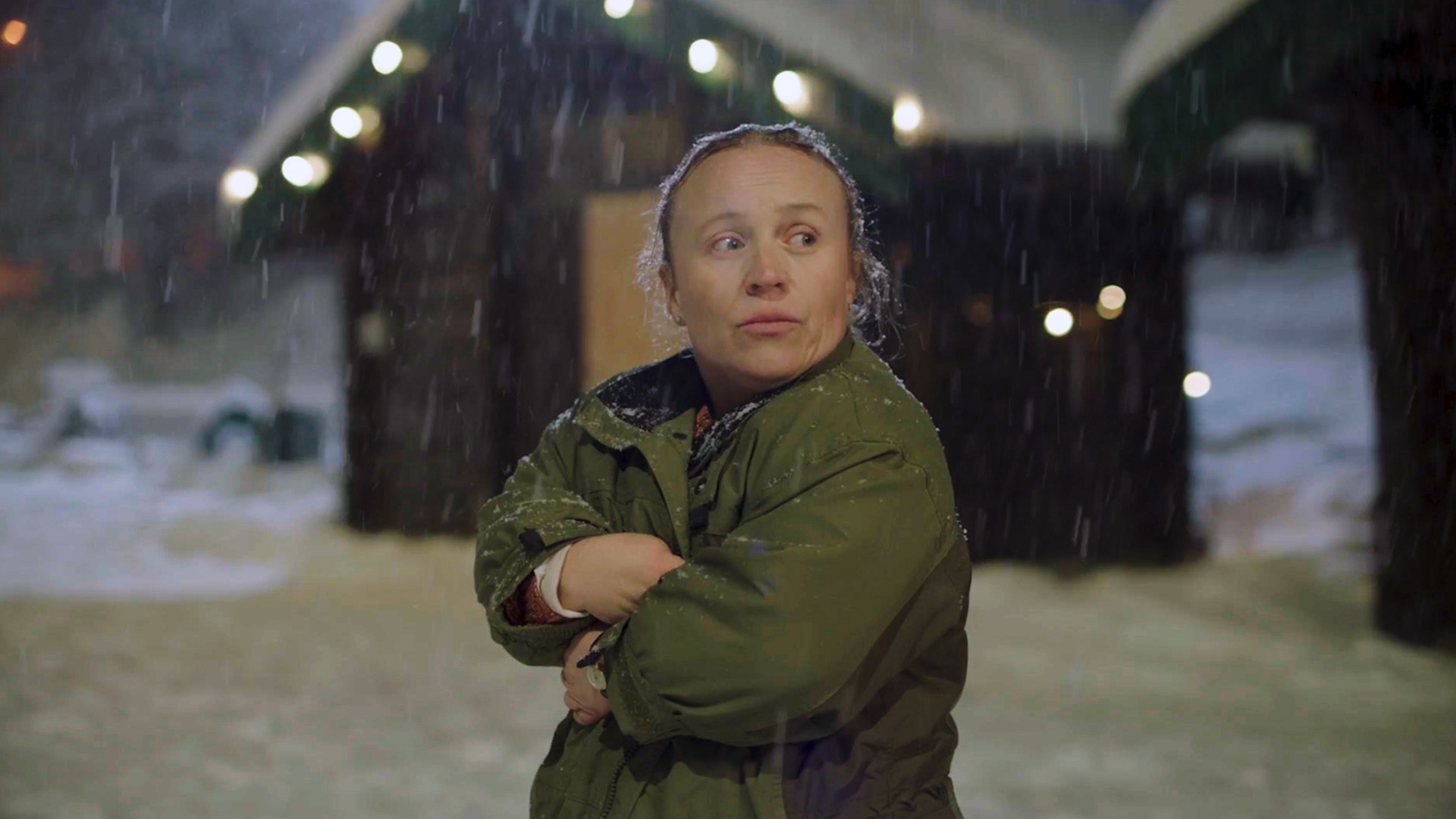 'Night Ride', a film about confronting harassment and bystander apathy, follows a short statured woman named Ebba (Sigrid Husjord), as she mistakenly takes over a tram on a cold winter night. Ebba is faced with many tough decisions as she attempts to make all of the scheduled stops on the tram's route.
The film taps into a vein relatable to all cultures and people, about confronting injustice when you witness it. Heidi Arnesen, producer on 'Night Ride' reveals it was important to director Eirik Tveiten "to say something about courage. If you're in a situation and you're seeing someone being treated unjustily, what do you do? Do you muster up the strength to do something about that? Or do you just look the other way?"
Arnesen also revealed that Ebba's character was not initially written with someone with short stature in mind, but the casting of Sigrid Husjord was a happy coincidence that only added to the film's script:
"I mean, she was so good…she added something significant to the story as well, because of our patriarchy…but we decided we're not gonna make a point out of the fact that she's a little person. You know, we're just gonna make it. Here's a person coming on the tram and she's half the size of these guys and she still stands up, and did something."
'Stranger At The Gate' is a documentary about grace, transformation, and hope, and follows the real life of Ex-Marine, Mac McKinney, as he plans a terrorist attack in a mosque in Muncie, Indiana.. His plan takes an unexpected turn when he comes face to face with the people he is trying to kill, and is forced to confront his own actions.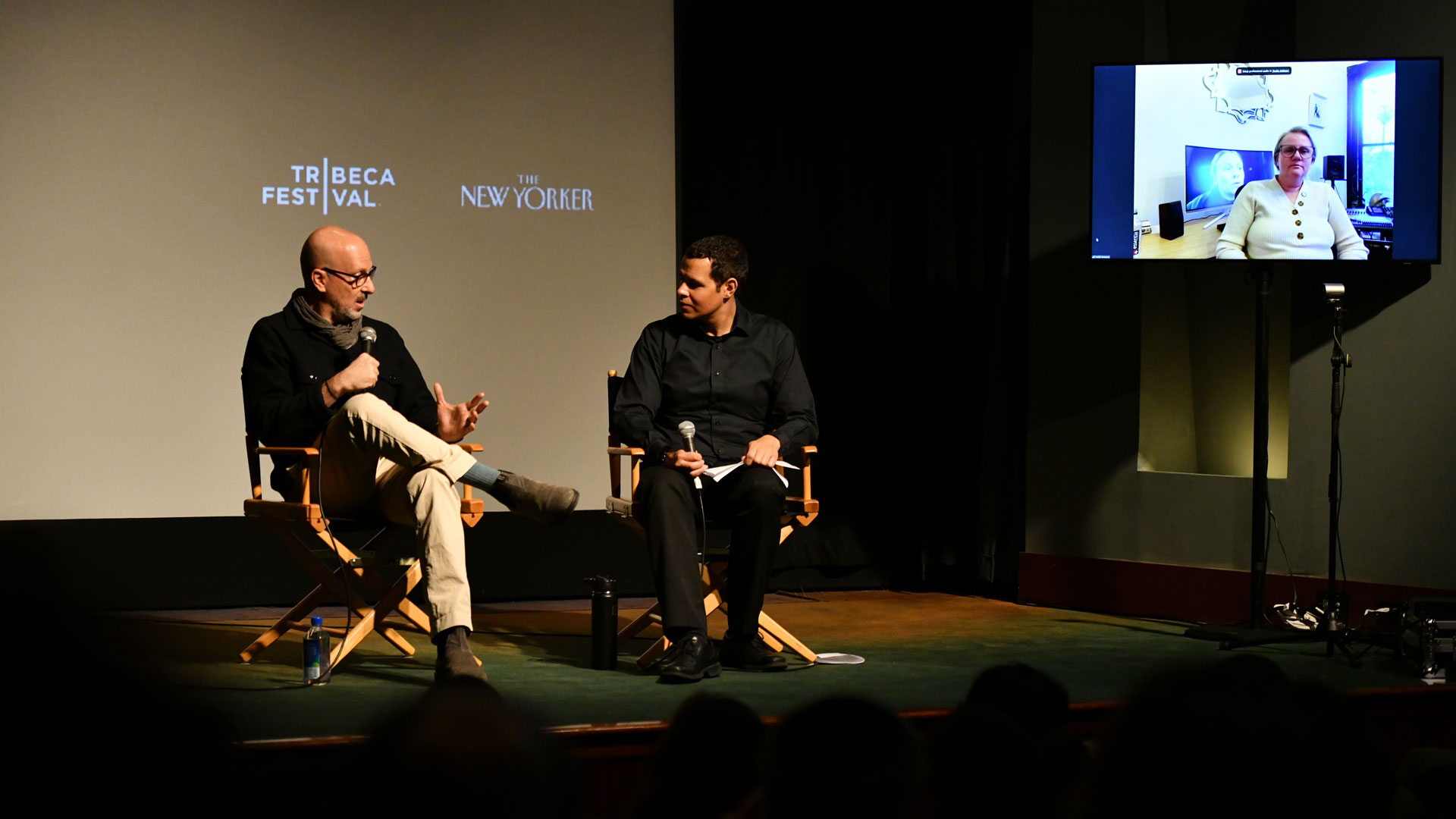 Director, Joshua Seftel is not a stranger to Muslim-American stories despite being Jewish American himself. On why he decided to create a platform for Muslim-American stories, Seftel says:
"I grew up in upstate New York. I was one of few Jewish kids in my school. Kids made fun of me...someone threw a rock the size of a break through the front window of our home. And those, those things stayed with me when I became a filmmaker and then 9/11 happened and I saw my Muslim friends facing similar kinds of hate. I felt a connection to them, and I felt like as a filmmaker, maybe there was something I could do. So I started making shorts about American Muslim stories, and I created a platform for those stories. And this film is actually the 25th film we've made on that subject matter. And we found this story in a newspaper article. And when we came across it, we were just; 'Could this be real?'"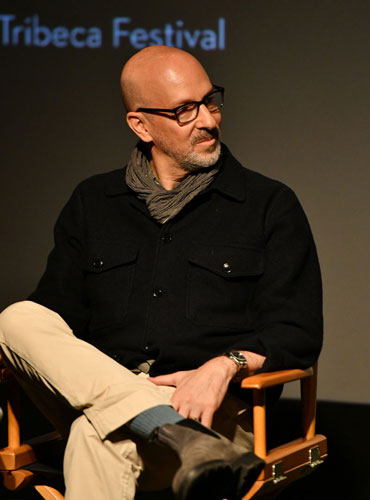 Speaking on the documentary's reception from the Muslim community, Seftel says: "When we finished the film, we wanted to share it with the Islamic Center of Muncie because they were so welcoming to us, and so we wanted to know that we got it right. And so we had a screening in the basement of the Islamic Center, and about 80 people came and we showed the film and when it was over, the lights came on and I thought, you know, 'are they gonna like it?'
And immediately one guy stood up and he raised his hand and he said, 'I just want to say one thing about this film.' I believe that every American needs to watch this film. And the first reaction I had was a sense of relief. And the second reaction was the sense of obligation."
'Night Ride' is currently available to stream on the New Yorker website and on YouTube. 'Stranger at the Gate' is also currently available to stream on the New Yorker website as well as on YouTube.
Sign up for our newsletter to hear more from Tribeca.
---