Every single day of this February's Black History Month and March's Women's History Month, we highlighted over 60 superb film performances by black actresses from different countries, eras, and industries. This is a new canon of noted masters, exciting newcomers, and underappreciated talents. We hope you will watch and consider each of these performers and their worthy, wondrous, and often pioneering work:
(List compiled by Allison Rhone and Matthew Eng. Write-ups by Eng.)
Mary Alice, To Sleep with Anger (1990) — As the matriarch of an L.A. clan spookily under siege by a foul interloper, Alice, who won a Tony for creating the role of Rose in Fences, warmly keeps us on her side while vowing, in no uncertain terms, to protect her family at all costs. Watch it on Amazon.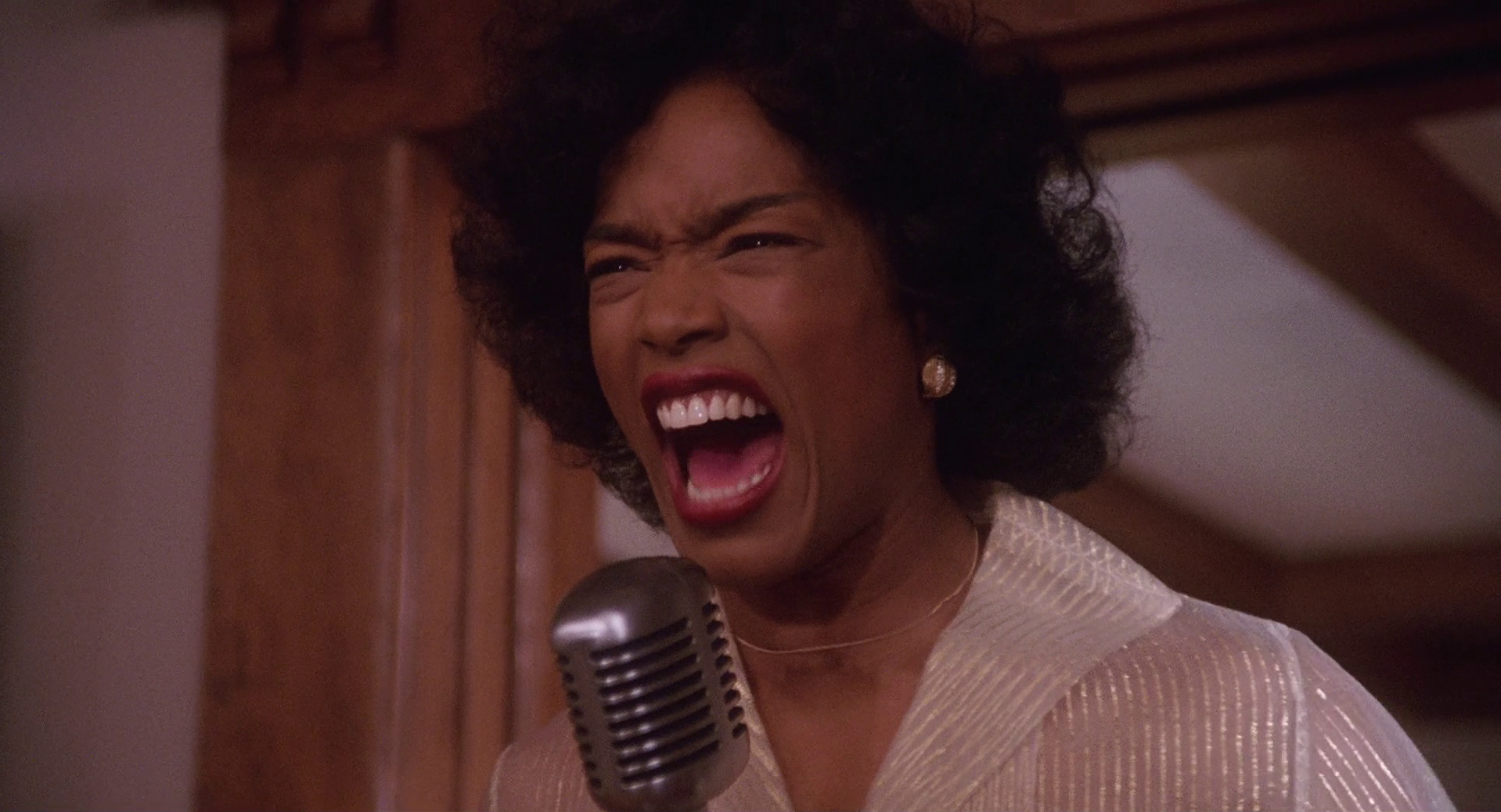 Angela Bassett, What's Love Got to Do with It (1993) — One of film's all-time finest biopic turns. The only thing more stunning than Bassett's spry, strong-backed physicality is the volcanic force of her broken but resilient heart. Bassett's a rare virtuoso. Don't ever forget it. Watch it on Amazon.
Halle Berry, Monster's Ball (2001) — The high-pitched, soul-baring breakdowns in Berry's history-making performance are what everyone talked about. But it's the actress' observant, quietly-galvanizing moments that really cut to the quick of this heartsore and hard-shelled woman. Watch it on Amazon.
Diahann Carroll and Tamu Blackwell, Claudine (1974) — As a Harlem housemaid and her unruly teen daughter, the queenly, Oscar-nominated Carroll and the spirited Blackwell enact a funny, fiery, and painfully authentic familial bond in this finely-cut jewel of 1970s American cinema. Rent it on Netflix.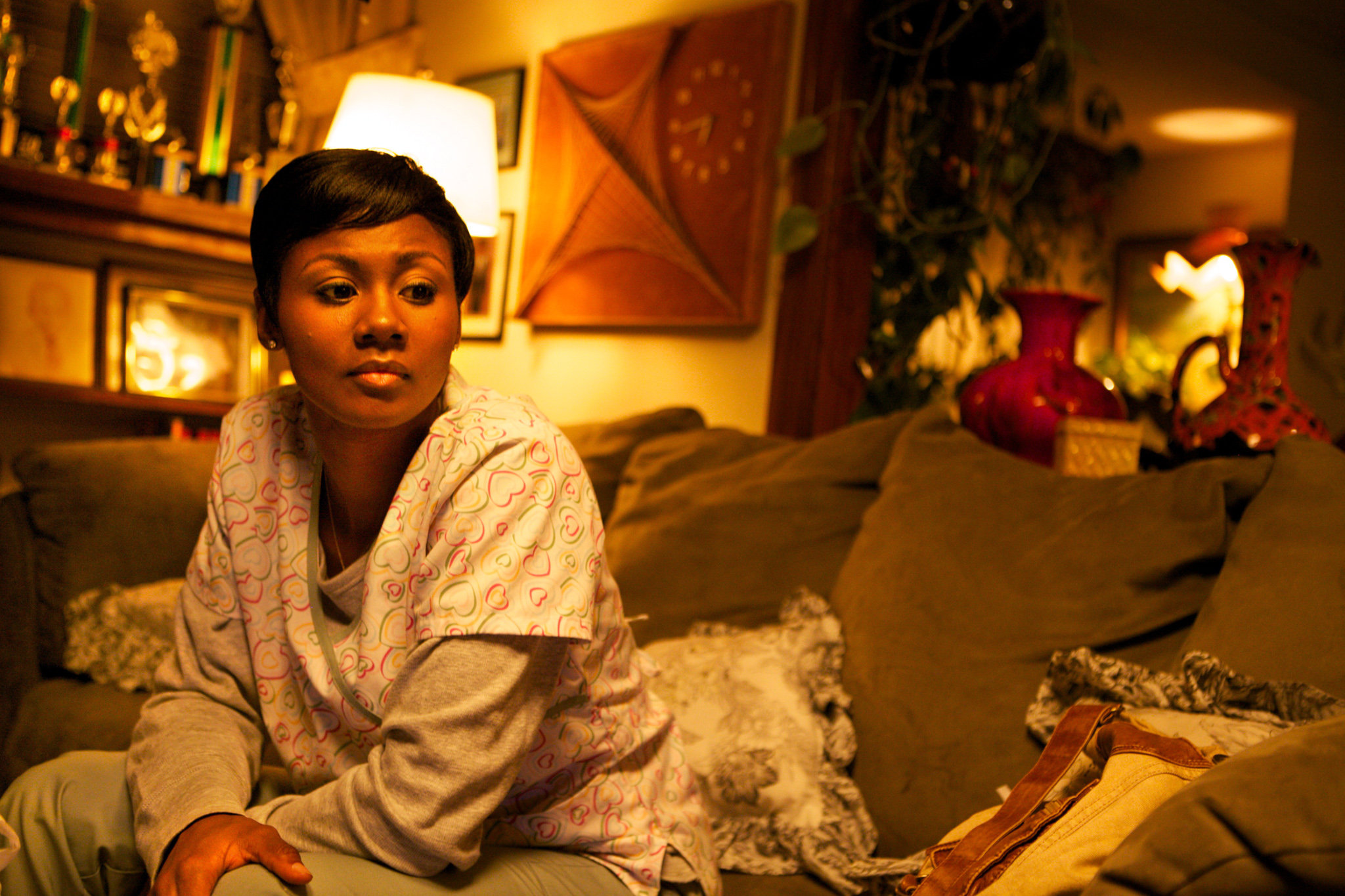 Emayatzy Corinealdi and Lorraine Toussaint, Middle of Nowhere (2012) — As a torn med student and her gruffly loving mother, the exquisite Corinealdi and the masterful Touissant make this everyday drama feel utterly monumental. In a just world, these two would have been Oscar shoo-ins. Watch it on Amazon.
Dorothy Dandridge, Carmen Jones (1954) — Dandridge's scorcher of a performance in this updated opera made her the first black actress to be nominated for a lead Oscar. The goddess smolders and sings with a compulsive watchability that Hollywood ultimately and unfairly squandered. Watch it on Amazon.
Viola Davis, Fences (2016) — Davis knows every single thing about August Wilson's mournful Rose Maxson: her ardor for Troy, the dreams she has buried for him. Davis makes Rose's private world visible with the same electric command that has put this artist in a class all her own. Watch it on Hulu.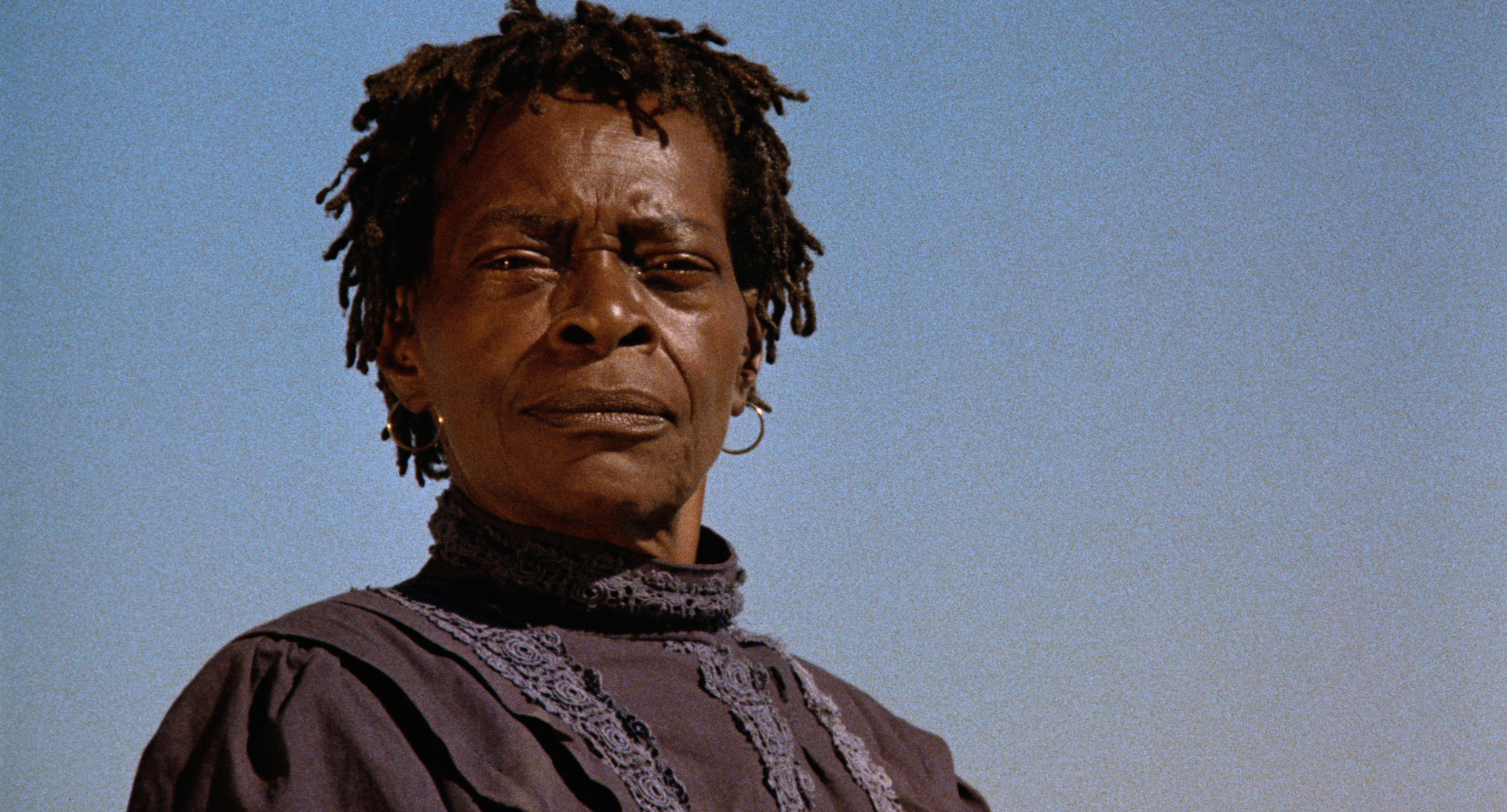 Cora Lee Day, Daughters of the Dust (1991) — Day, 75 at the time of filming, majestically embodies an entire way of life as resolute matriarch Nana Peazant. She becomes the very soul of Gullah tradition, her conviction unifying every element of Julie Dash's shimmering masterwork. Watch it on Netflix.
Tamara Dobson, Cleopatra Jones (1973) — Dobson leapt off the pages of Vogue and right into the role of ass-kicking, crime-stopping, lewks-serving Cleopatra Jones. With poise and personality to spare, Dobson made this heroine into a real-deal Wonder Woman for the 1970s and beyond. Watch it on YouTube.
Cheryl Dunye, The Watermelon Woman (1996) — Dunye's charisma is loose and spontaneous, containing all the self-assurance of a natural born star. Dunye, who also wrote, helmed, and edited, elicits real spark from costars and drives her radical act of historical invention to glory. Watch it on Kanopy.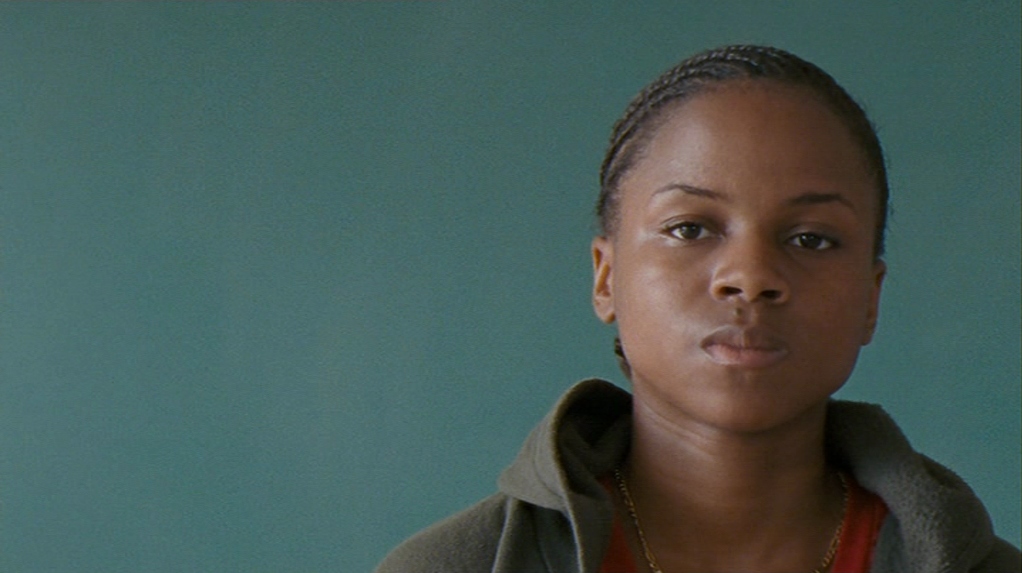 Shareeka Epps, Half Nelson (2006) — As a Brooklyn middle-schooler who uneasily befriends her addict teacher, Epps shows us the cracks in a taciturn facade at her own subtle and wonderfully sympathetic pace. Epps deserves far more opportunities to put her stamp on roles this rich. Rent it on Netflix.
Tyra Ferrell, Boyz n the Hood (1991) — A performance seldom saluted when we discuss John Singleton's debut, but rarely has maternal devotion (and resentment) registered with such fierce potency. Ferrell's grief is downright Shakespearean and indispensable to this blazing tragedy. Watch it on Amazon.
Whoopi Goldberg, The Color Purple (1985) — Every word, gesture, and breath of this infinitely expressive and emotionally direct debut conveys the complex courage of Alice Walker's embattled heroine Celie. It is, quite simply, one of the most sublime performances ever put on film. Watch it on Amazon.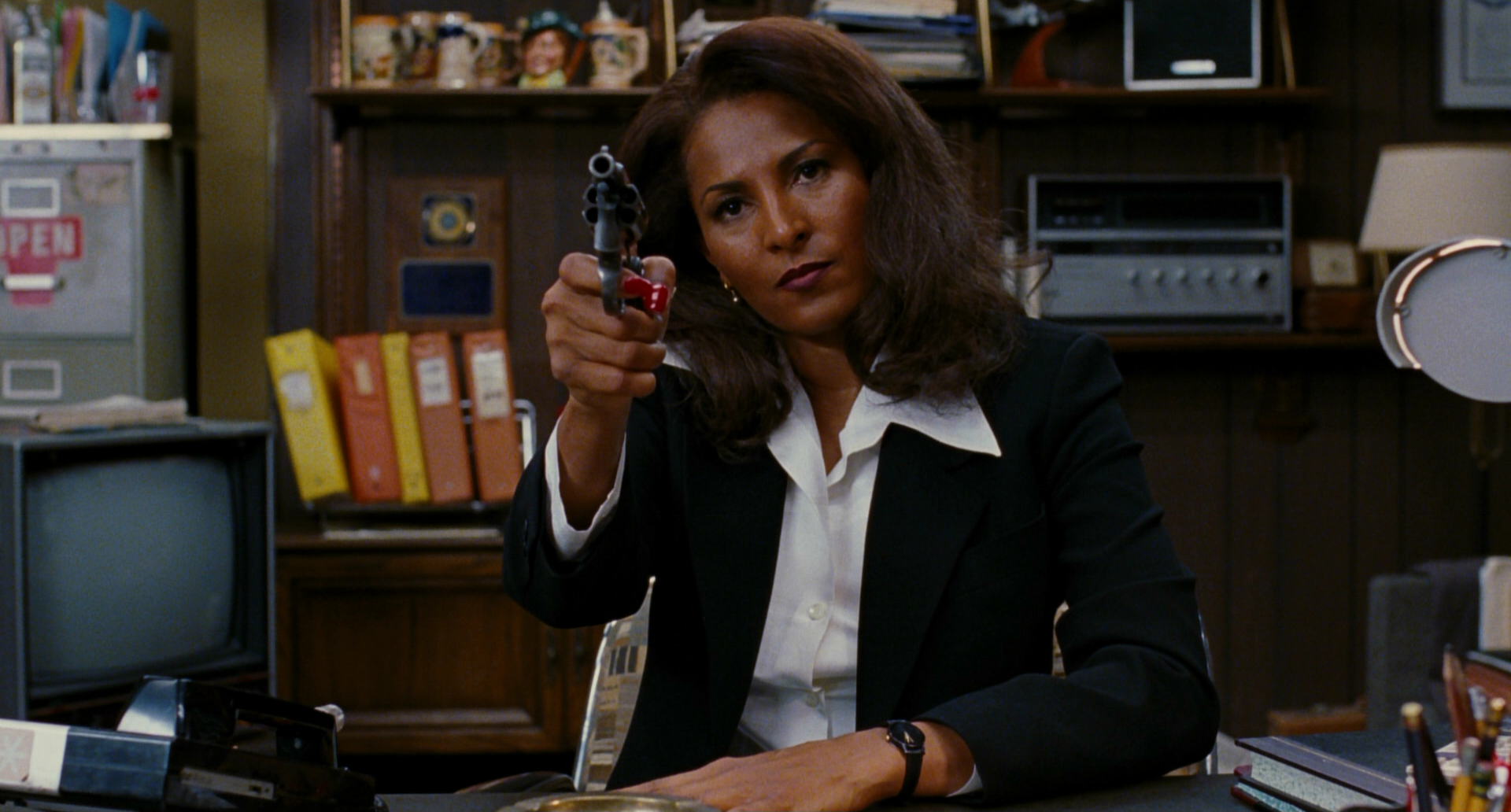 Pam Grier, Jackie Brown (1997) — Two decades after regally mothering a movement, Grier brought heart, warmth, and levelheaded smarts to this zesty caper. Even at Jackie's most desperate, Grier remains the coolest thing on screen. Years pass, but real-deal star power never fades. Watch it on Amazon.
Danai Gurira, Mother of George (2013) — Gurira, ravishingly shot in every frame by Bradford Young, finds hidden notes of joy, rue, and despair in this maternal melodrama, vigorously yet vulnerably incarnating a besieged woman continually confronting the limits of her own freedom. Watch it on Amazon.
Regina Hall and Tiffany Haddish, Girls Trip (2017) — In 2017's funniest performance and one of its most underrated, Haddish and Hall deepen the archetypes of merry jester and stiff straightman. They're sly gut-busters who can burrow into a character and vividly make it their own. Watch it on Amazon.
Naomie Harris, Moonlight (2016) — A difficult woman's life, divided into three roles: the absentee mother, the drug-ravaged junkie, the penitent survivor. Harris delves into these personas with startling commitment and reveals the ache that binds these stages into a single being. Watch it on Amazon.
Taraji P. Henson, Hustle & Flow (2005) — Terrence Howard earned all of the accolades, but it's Henson's performance that really stirs the soul. The ever-resourceful actress transforms what could have been a thin character into the movie's tremulous, wide-eyed, honey-voiced heart. Watch it on Amazon.
Jennifer Hudson, Dreamgirls (2006) — Hudson's voice is a remarkably robust instrument, one that can create a character's entire history and convey a lifetime's worth of passion, pain, and hard-fought hope. She cuts through the film's glitzy stylization and carries Effie to victory. Watch it on Amazon.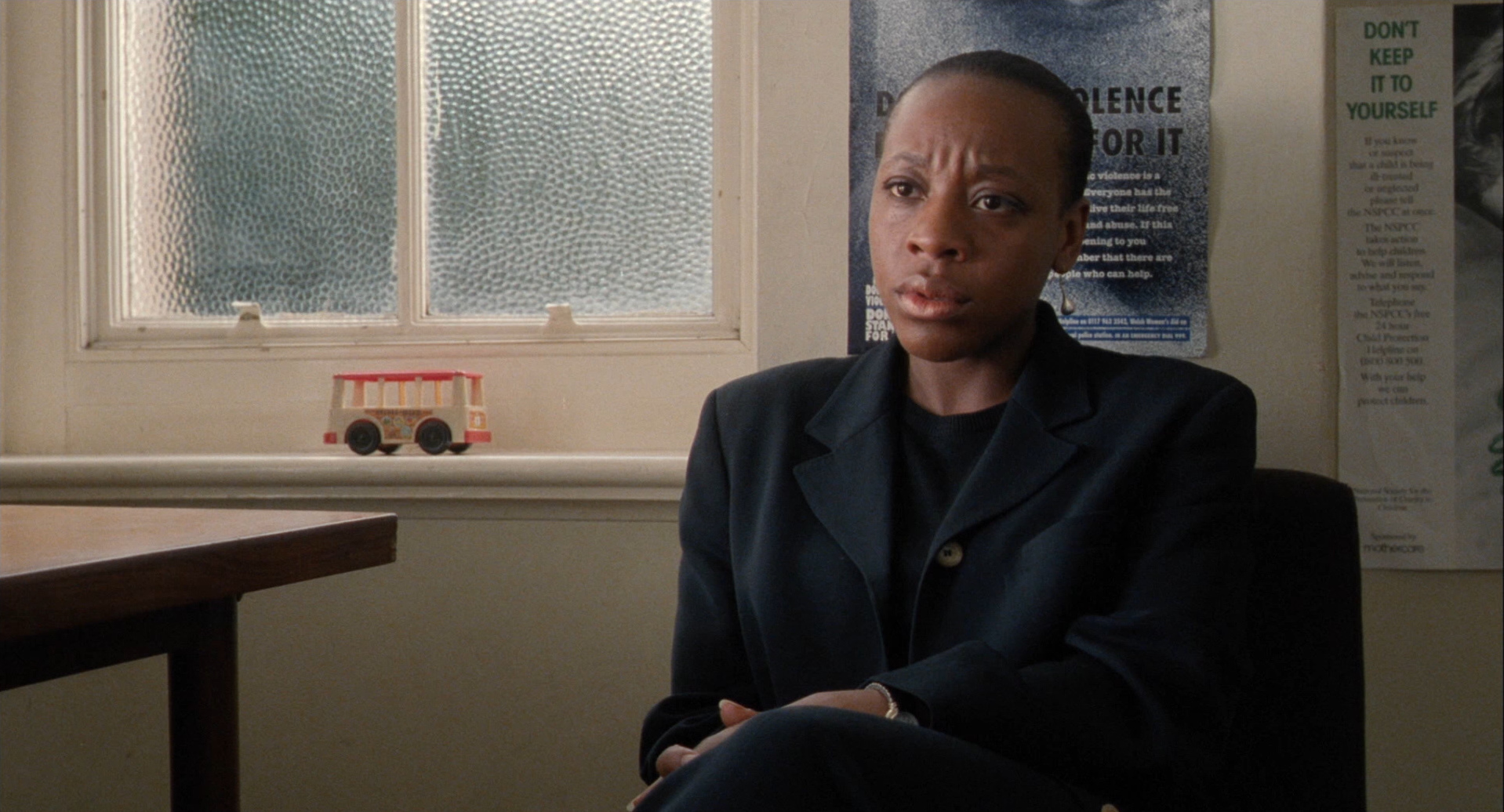 Marianne Jean-Baptiste, Secrets & Lies (1996) — Amid so many erratic personas, Jean-Baptiste seems to do the least of anyone on screen but projects the most arresting presence. Her Hortense is a shy force of gravity, a prismatic figure who is deeply rewarding to watch and ponder.
Regina King, Poetic Justice (1993) — Few scene-stealing sidekicks have been rendered with as much spiky, screwball-skewing effervescence as Iesha. King's line readings and reaction shots are the definition of sublime. She improves every scene she steps into — true then, true now. Watch it on Amazon.
Sanaa Lathan, Love & Basketball (2000) — Why does this film only improve with age? The answer is Lathan, whose pointed facade keeps slipping and revealing such natural affection. Her emotional transparency takes us to private places that few romances, and stars, ever truly reach. Watch it on YouTube.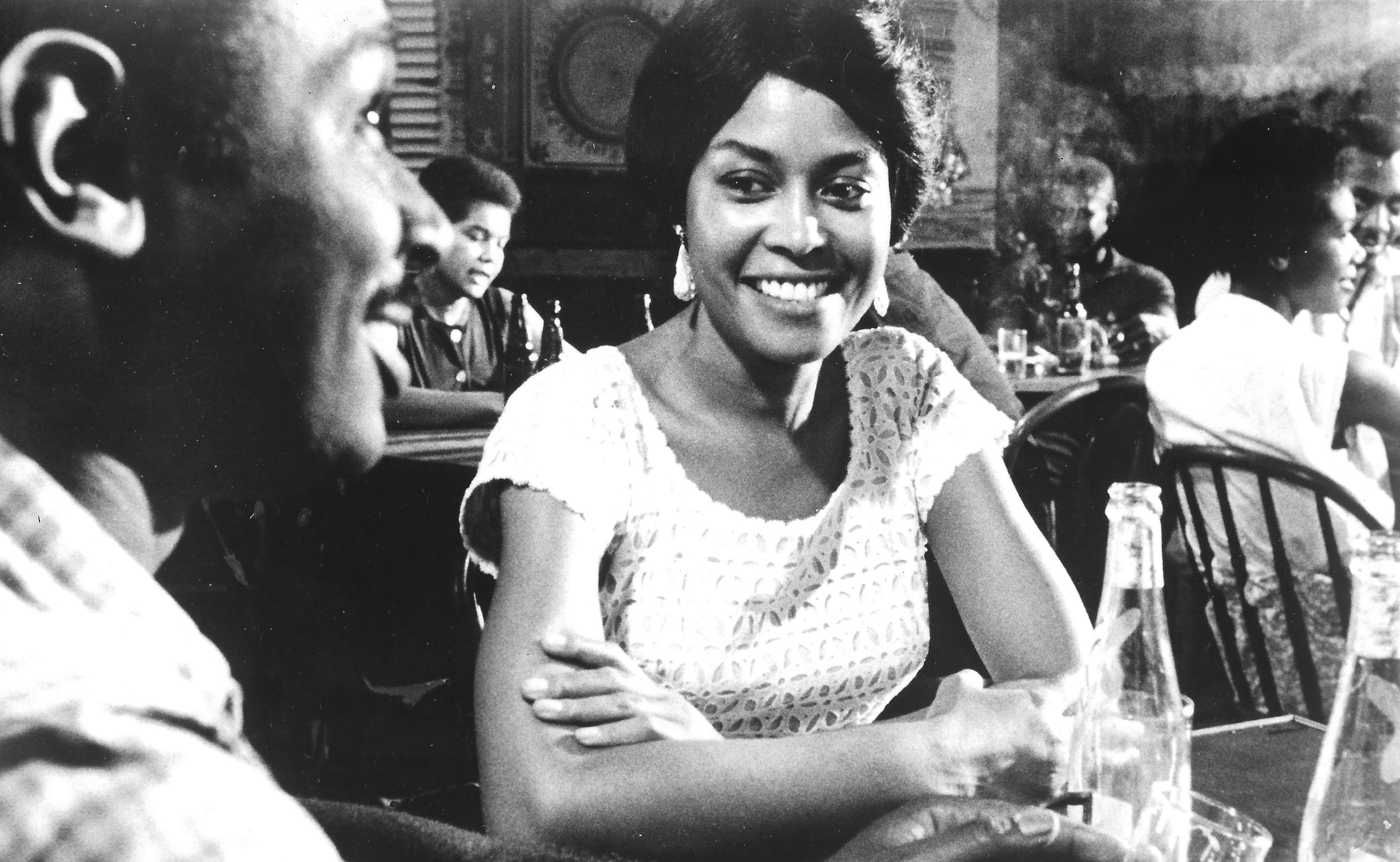 Abbey Lincoln (pictured) and Gloria Foster, Nothing but a Man (1964) — This gorgeous American masterwork contains two remarkable personifications of love. Foster's is cryptic but bone-deep in its devotion. Lincoln's is new and pure, threatened but never perished by the bigotry of the times. Rent it on Netflix.
Nia Long, love jones (1997) — Heaven is Nia Long as a romantic lead. Long's refreshing realness invites easy identification but her charms are hers alone. She casts a dazzling spell over Larenz Tate and those watching her no-guff Nina fall in and out of love. We need more of her. Watch it on YouTube.
Gugu Mbatha-Raw, Beyond the Lights (2014) — A melodrama turn to make Sirk proud. Mbatha-Raw's exquisitely crystalline execution brings many personas into focus: the compromised pop star the world sees, the genuine artist Noni longs to be, and the anguished soul caught in between. Watch it on Amazon.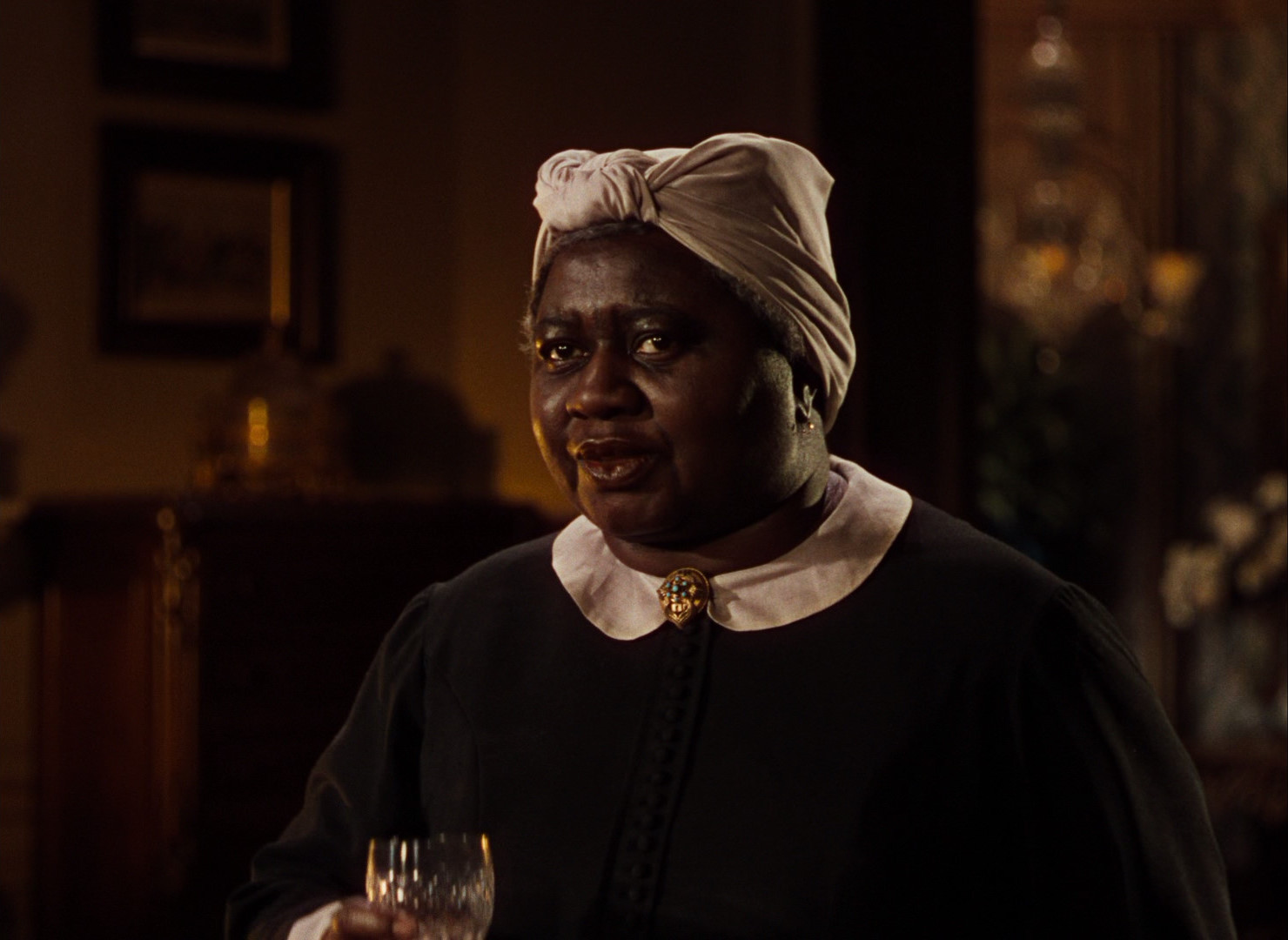 Hattie McDaniel, Gone with the Wind (1939) — Honored by the same industry that pigeonholed her, McDaniel proved through humor, defiance, and dignity that a great actor, no matter her color, can find humanity within the confines of a dehumanizing role. A pioneer who deserved more. Watch it on Amazon.
Lonette McKee, Illusions (1982) — As a rising 1940s producer passing for white and pushing for representation in Julie Dash's short, McKee emulates the period with amazing technical precision and embodies the dream that black life may be seen for all its beauty on the big screen. Watch it on Kanopy.
Nina Mae McKinney, Hallelujah (1929) — There are moments in this all-black musical when it seems the screen can barely contain McKinney's exuberant talent. As a cheeky con woman luring a sharecropper to spiritual ruin, this trailblazer evinces an artistry truly ahead of its time. Watch it on YouTube.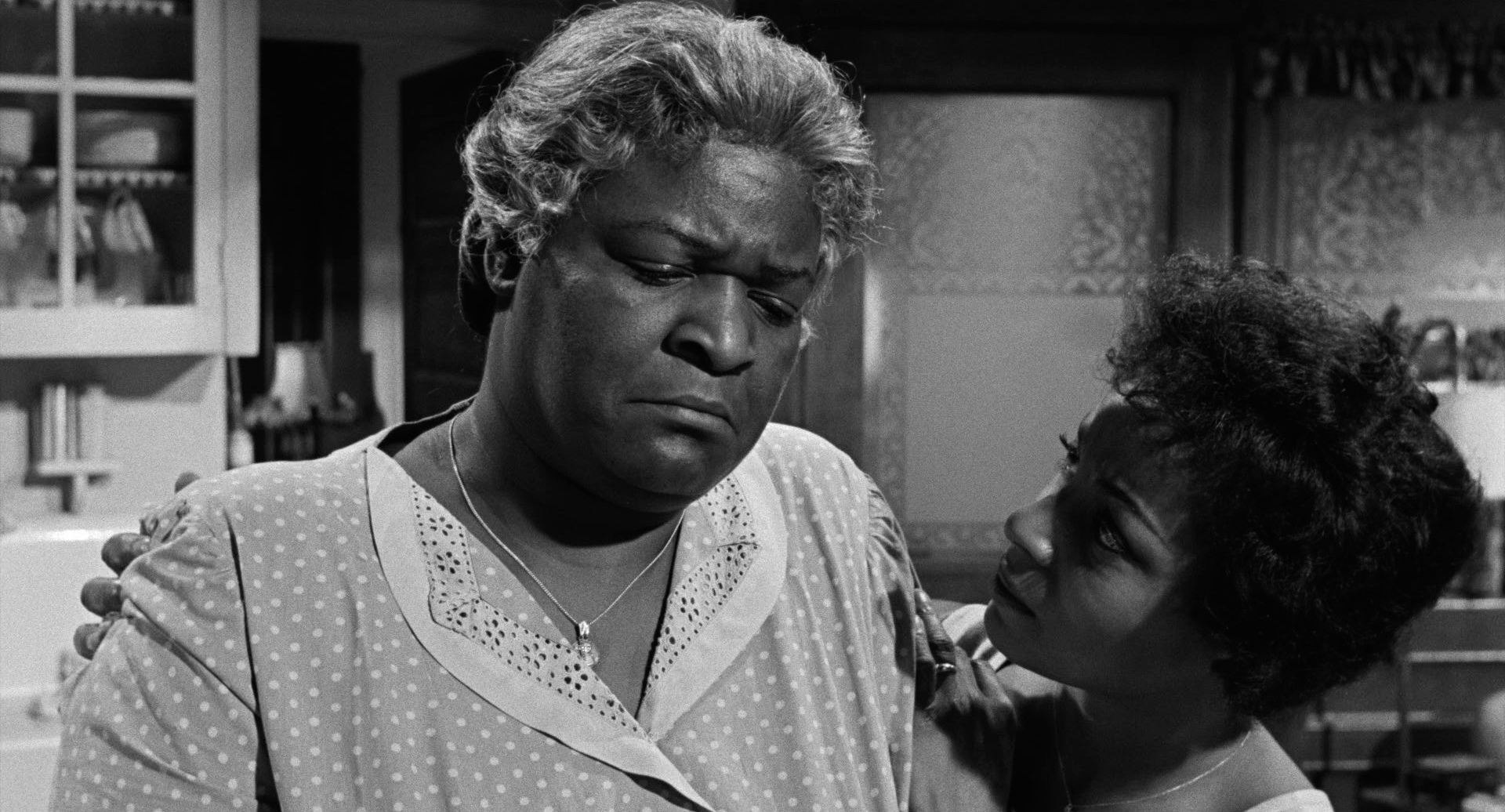 Claudia McNeil and Ruby Dee, A Raisin in the Sun (1961) — Each purposeful word uttered with unwavering authority by McNeil and each look of bone-weary agony that passes across Dee's heavenly face give majestic voice and body to Lorraine Hansberry's unimprovable American landmark. Watch it on Amazon.
Juanita Moore, Imitation of Life (1959) — A fount of warmth — pure, tragic, and indelible. With beaming conviction, Moore plays the saintly archetype this coded melodrama requires while simultaneously implying the real woman for whom goodness is both virtue and defense mechanism. Watch it on Amazon.
Kaycee Moore, Killer of Sheep (1977) — As Stan's wife, Moore uses searching eyes and yearning frame to conjure a haunting aura of marital sorrow that pulses through her every unvarnished movement in Charles Burnett's classic. Her heart has been bruised, but it loves all the same. Buy the DVD from Milestone Films.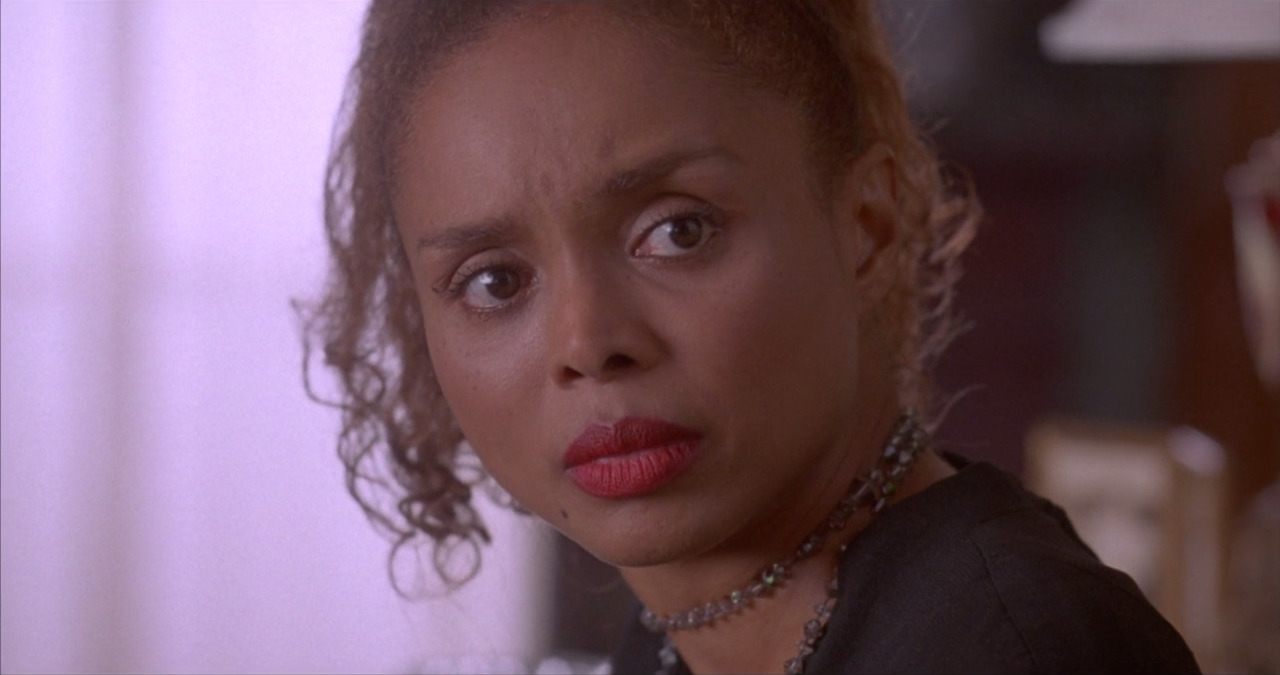 Debbi Morgan, Eve's Bayou (1997) — Aunt Mozelle is the life-blood of the crumbling clan in Kasi Lemmons' gothic gem. As ardently inhabited by Morgan, she is at once an open book and a puzzle box, a woman whose pleasures and pains brim under the skin of this awe-inspiring actress. Watch it on Amazon.
Véro Tshanda Beya Mputu, Félicité (2017) — Screen debuts seldom come as assured or invigorating as this. Mputu gratifies the eye and ear with a turn that's sonorous and subdued, exhibiting a comfort in the camera-eye that those with years of experience could only hope to emulate. Watch it on Amazon.
Rachel Mwanza, War Witch (2012) — Komona, a child forced into the wreckage of civil war, transforms from victim to killer over the course of this devastating drama. Mwanza convinces us at every turn with her raw, soul-searing talent, toughening Komona without sacrificing feeling. Watch it on Amazon.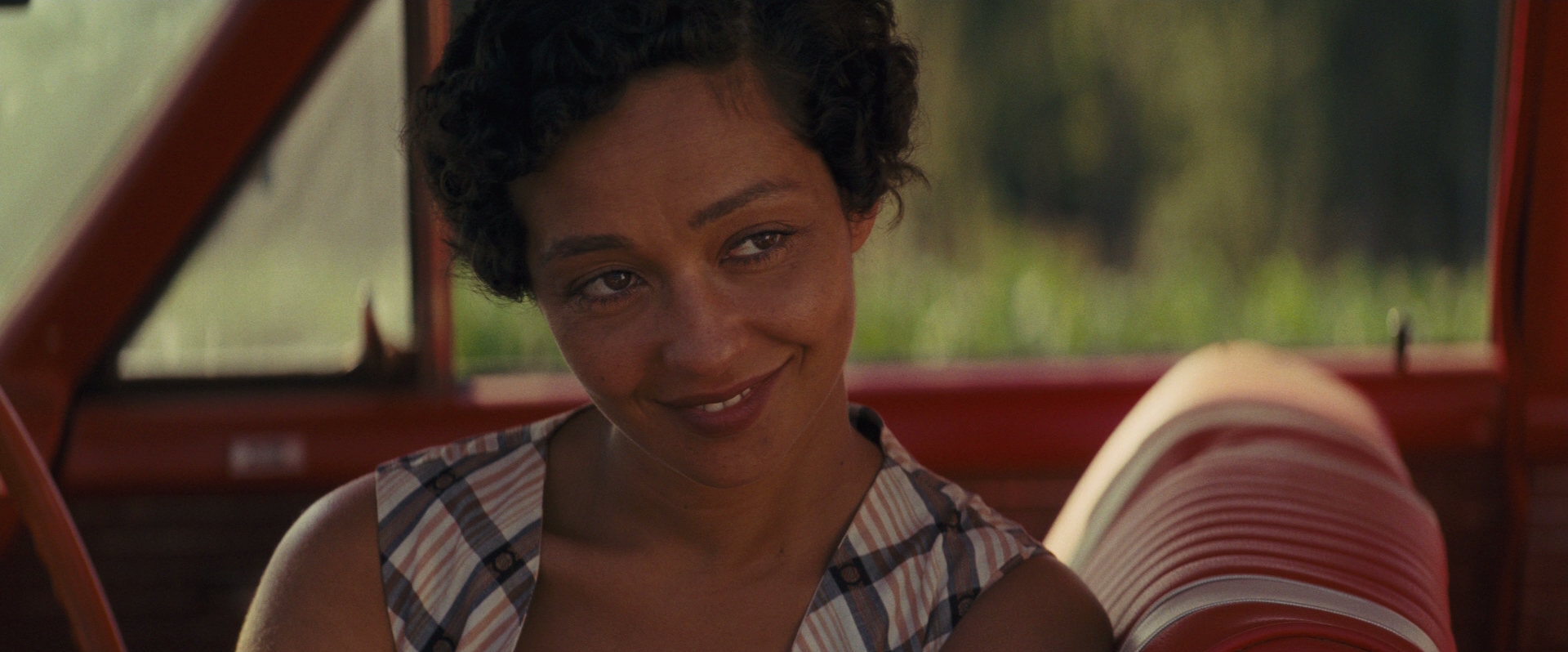 Ruth Negga, Loving (2016) — One need only look at Negga's magnificently contained expressions in her every shot to grasp the weight of Mildred Loving's fight to love without punishment. Negga's wondrous face makes this love legible; it not only anchors the movie, it is the movie. Watch it on Amazon.
Lupita Nyong'o, 12 Years a Slave (2013) — The genius of Nyong'o's work is that she feels Patsy from within and plays her as an achingly normal girl deprived of a normal life. And by emphasizing her normalcy, she shows us glimmers of the humanity stolen by an inhumane institution. Watch it on Amazon.
Adepero Oduye, Pariah (2011) — Rarely has a performance so honestly encapsulated the heady process of self-discovery, and all the torment and euphoria such discovery entails. By closing the space between actor and character, Oduye offers a rare window into an intimate experience. Watch it on Amazon.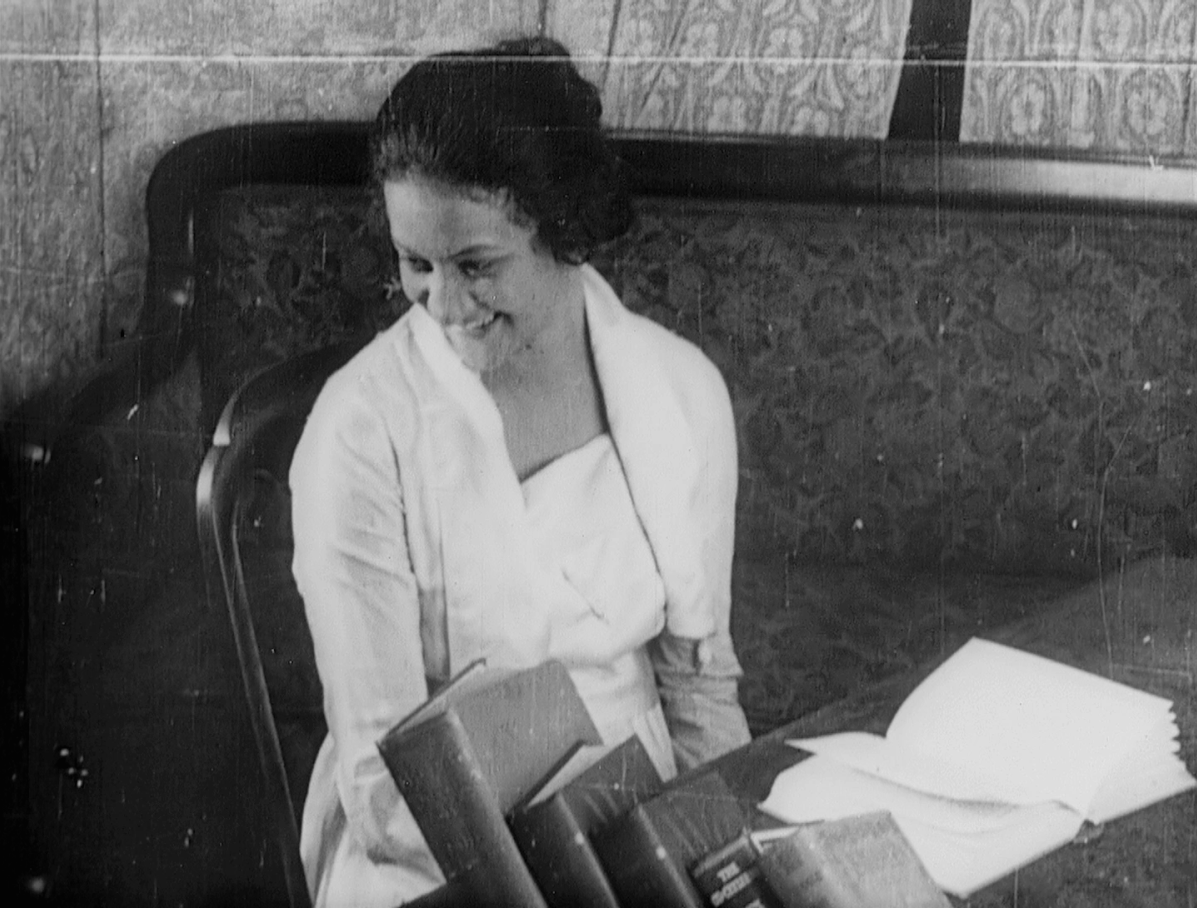 Evelyn Preer, Within Our Gates (1920) — Though her status as the First Lady of Black Film has faded with time, Preer possessed a talent that stripped down the art of screen acting to its most visceral basics. Here, her work becomes a proud rebuke of racism both on camera and off. Watch it on Kanopy.
Queen Latifah, Set It Off (1996) — Queen magnetizes our gaze in every scene as Cleo, a risk-addicted live wire and the rare queer character to be both a source of broad humor and a fully dimensional being. In her finale, she raises the movie, indelibly, into the realm of tragedy. Watch it on YouTube.
Theresa Randle, Girl 6 (1996) — A star turn so zesty and beguiling that it should have led to far richer roles for this gifted actress. Randall pays kicky homage to past eras but maintains a bracingly modern screen presence, giving this film a purpose and a credible feminine POV. Rent it on Netflix.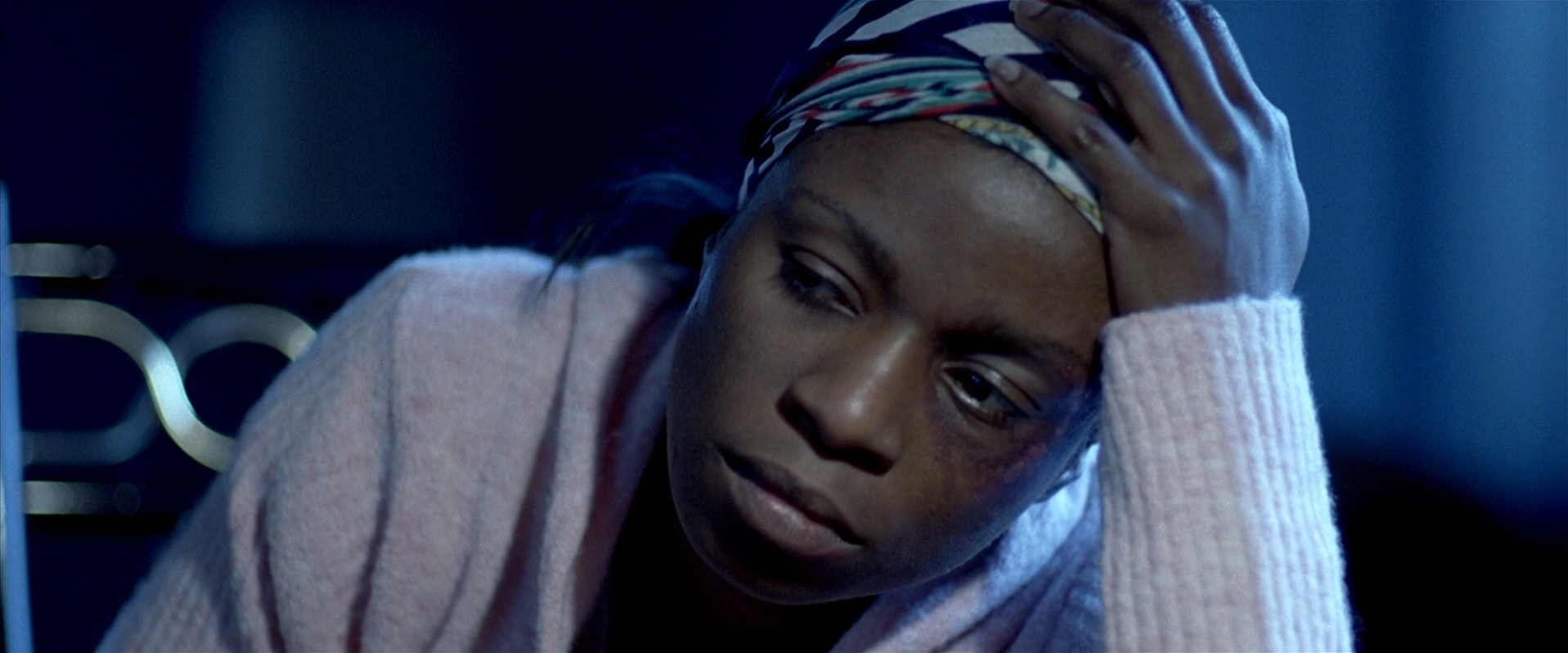 Tarra Riggs, Ballast (2008) — As a desolate single mom forging a shaky new family dynamic, Riggs achieves an ineffably moving feat of internalized performance. The actress works from a muted register but maps out a full emotional landscape, bringing life itself to the big screen. Watch it on Amazon.
Diana Ross, Lady Sings the Blues (1972) — A meeting of two legends. From beneath those doll-like, heavy-lidded eyes, Ross ratchets up a febrile intensity and childlike insecurity that surpasses the movie around her, finding kinship in the mind, body, and spirit of Billie Holiday. Rent it on Netflix.
Diana Sands, The Landlord (1970) — Many actors play roles, but few ever truly inhabit them or let us peer into a solitary soul as Sands does here to wry, sultry, and sad effect. Her death denied us more of her radiant light, which still flickers on film, never to be extinguished. Own it on Blu-ray.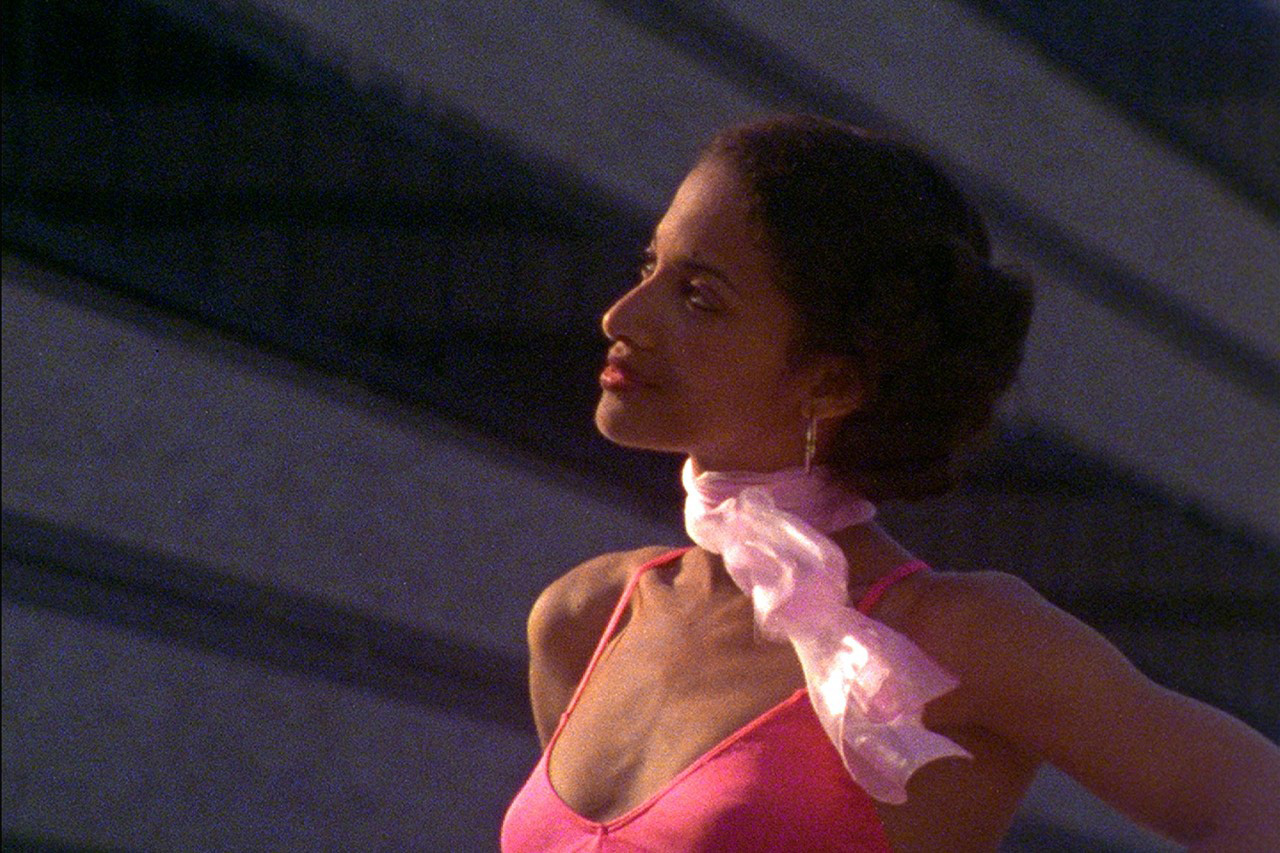 Seret Scott, Losing Ground (1982) — This sadly underused actress absolutely shines as an unloosened academic in Kathleen Collins' revelatory, lost-and-found drama. Every tiny shift in her manner connotes a woman making and unmaking a new version of herself, in public and private. Buy the DVD from Milestone Films.
Gabourey Sidibe and Mo'Nique, Precious: Based on the Novel Push by Sapphire (2009) — A formidable mother-daughter duel aided by Mo'Nique's raging indignation and Sidibe's tenderly emerging sense of self. Through body, voice, and Herculean dedication, they plumb emotional depths that few have the courage to confront. Watch it on Amazon.
Jada Pinkett Smith, Bamboozled (2000) — Spike Lee joints are seldom celebrated for the unique efforts of their actresses. Smith brings sage, fascinating dimension to a tricky role. We watch as she watches, her palpable horror at decades of denigration defining Lee's boldest work. Rent it on Netflix.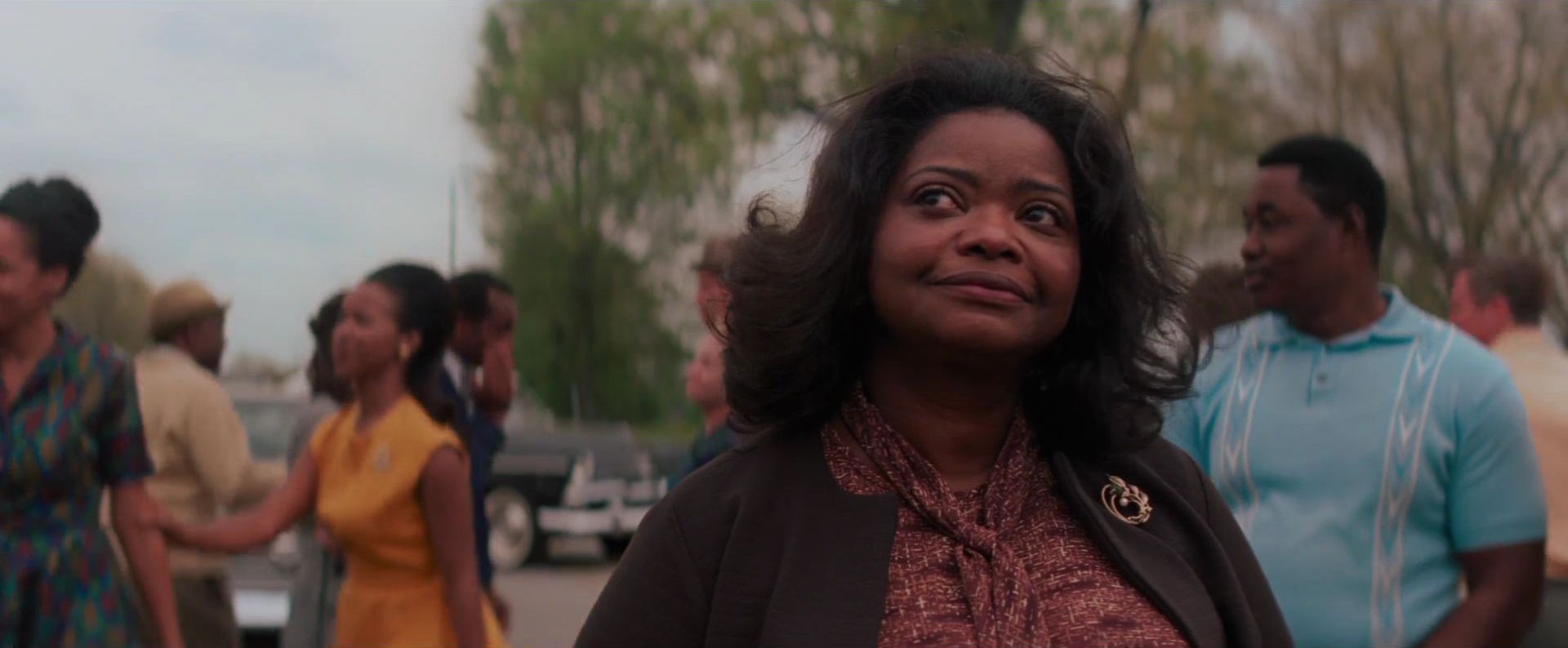 Octavia Spencer, Hidden Figures (2016) — Spencer's approach is so grounded in reality that it's practically invisible. She plays Dorothy Vaughan not as a knowing hero but as an ordinary working woman, beset by condescension even as her rare abilities make the impossible possible. Watch it on YouTube.
Kim Staunton, Changing Lanes (2002) — In her few scenes as Samuel L. Jackson's wife, Staunton does for this film what Beatrice Straight did for Network: alter it with the earth-shaking certainty of her principles. Minimal screen time means nothing when matched by talent this big. Watch it on Amazon.
Mya Taylor, Tangerine (2015) — There's an entire movie taking place inside the mind of Alexandra, a would-be singer who spends a lot of time looking inward in this screwball gem. Many struggle to make this process interesting, but Taylor's deep introspection moves and mesmerizes. Watch it on Hulu.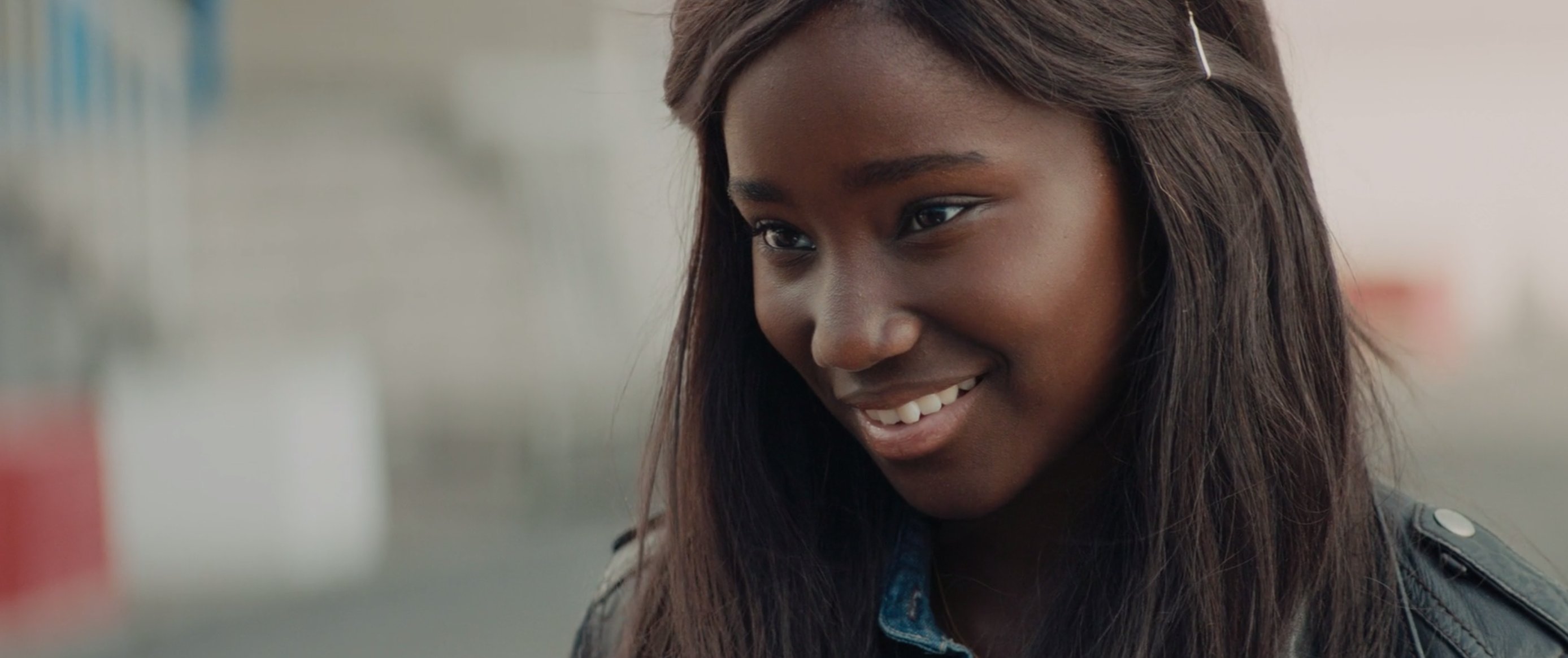 Karidja Touré, Girlhood (2014) — At the center of Céline Sciamma's coming-of-ager is Touré, who reflects and refracts the experiences of her always-evolving Marieme like a diamond held up to the light, illuminating the ways in which identity can be at once a prison and an escape. Watch it on Amazon.
Cathy Tyson, Mona Lisa (1986) — As a sex worker who embroils her driver in a dicey pursuit, Tyson is open with her wrath and warmth yet plainly burying something beneath that arch grin. In a noir full of mysteries, she is the most engrossing puzzle, a woman hiding in plain sight. Watch it on the Criterion Channel.
Cicely Tyson, Sounder (1972) — Tyson, rooted in earth yet reaching a heavenly plane of catharsis, can close her hands around any emotion, embody it, and make us feel its full power. Sometimes all you need is a camera and a once-in-a-lifetime actress to create transcendent cinema. Watch it on Amazon.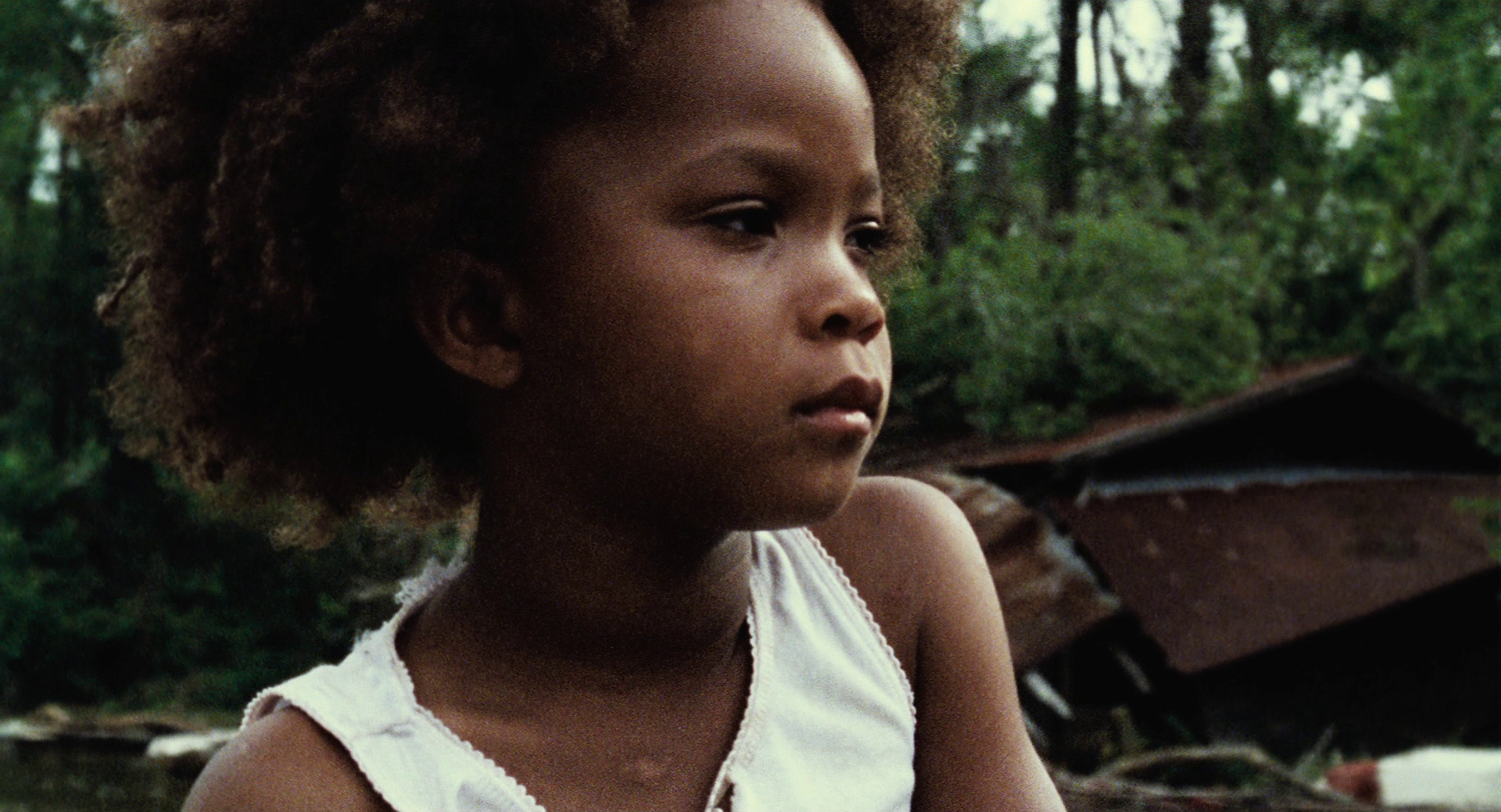 Quvenzhané Wallis, Beasts of the Southern Wild (2012) — Wallis doesn't so much play Hushpuppy as immerse herself into the soul of this searching heroine. The result is a turn mighty in presence and flexible in feeling, calling upon abilities that are rare for an actor of any age. Watch it on Amazon.
Fredi Washington and Louise Beavers, Imitation of Life (1934) — Their roles are stereotyped and their inner lives are only glimpsed, but Beavers, chipper yet vulnerable, and Washington, tormented by self-hate, radiate a wholehearted respect that they, as artists, had been denied. Watch it on Amazon.
Kerry Washington, Our Song (2000) — Need proof that Washington's star has always shone bright? In her film debut, the actress is a marvel of unaffected feeling, acting as a sturdy bridge into the mind of a Brooklyn girl endlessly pondering the larger world and her path within it. Watch it on Amazon.
Ethel Waters, Pinky (1949) — Waters was an indomitable pioneer and a potent thespian who could singlehandedly locate deep insights within even the most formulaic of parts. She excels in Elia Kazan's racial drama by grounding its moralizations in the knowledge of lived experience. Watch it on Amazon.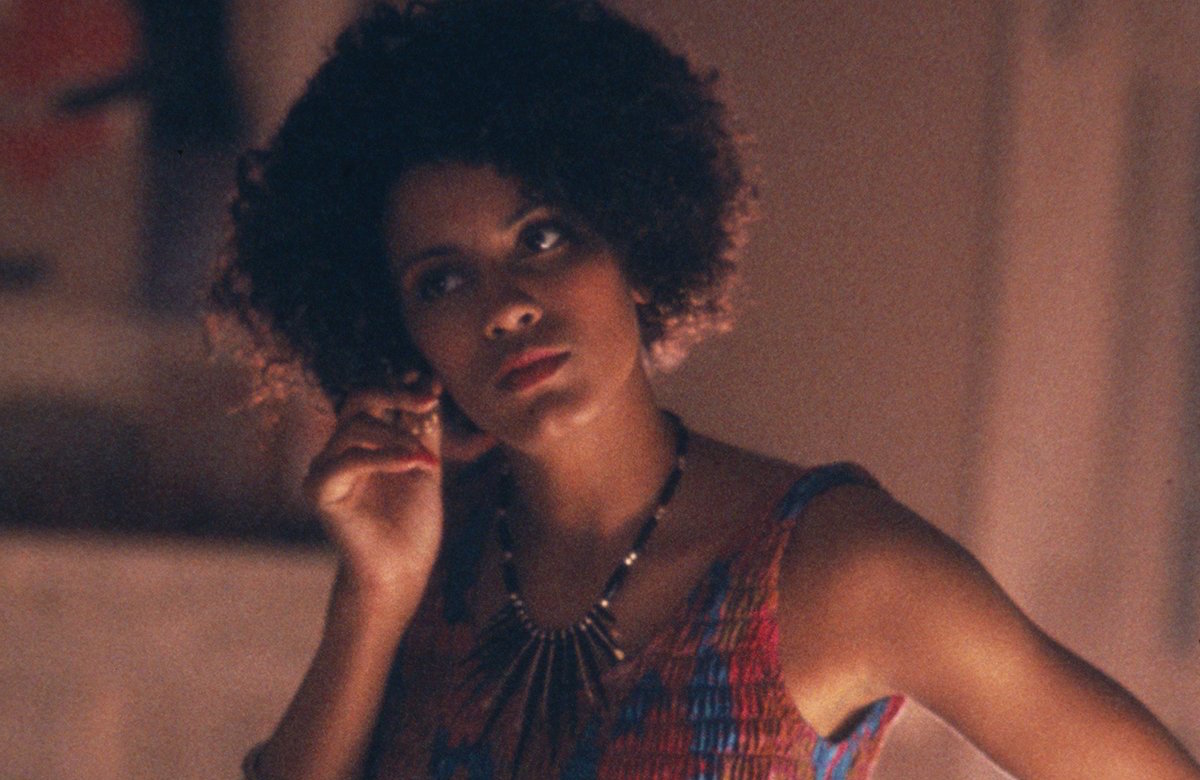 Cynda Williams, One False Move (1992) — From the moment Williams steps into Carl Franklin's crackling neo-noir, her sad-eyed femme fatale surprises us again and again with the depths of her shame and rapid capacity for taking desperate measures. We underestimate her at our peril. Watch it on Amazon.
Oprah Winfrey, Kimberly Elise, LisaGay Hamilton, Thandie Newton, and Beah Richards, Beloved (1998) — Five multigenerational portraits lifted off the page by Winfrey's fire, Elise's grit, Hamilton's pain, Newton's daring, and Richards' wisdom, making a divine text flesh and blood. Watch it on Amazon.
Alfre Woodard, Crooklyn (1994) — The realest mom ever put on film. Woodard is a national treasure and her Carolyn is a pillar of stalwart toughness and boundless love. When she's on screen, our eyes never waver from her. When she's gone, we miss her with every fiber of our being. Watch it on Hulu.
---