Here are a host of scenes, songs, shots, looks, reactions, line-readings, gestures, dance breaks, and other miscellaneous moments that have stuck with me from some—but not all—of my favorite performances across film, television, music, theater, and, in one case, Twitter from this past year.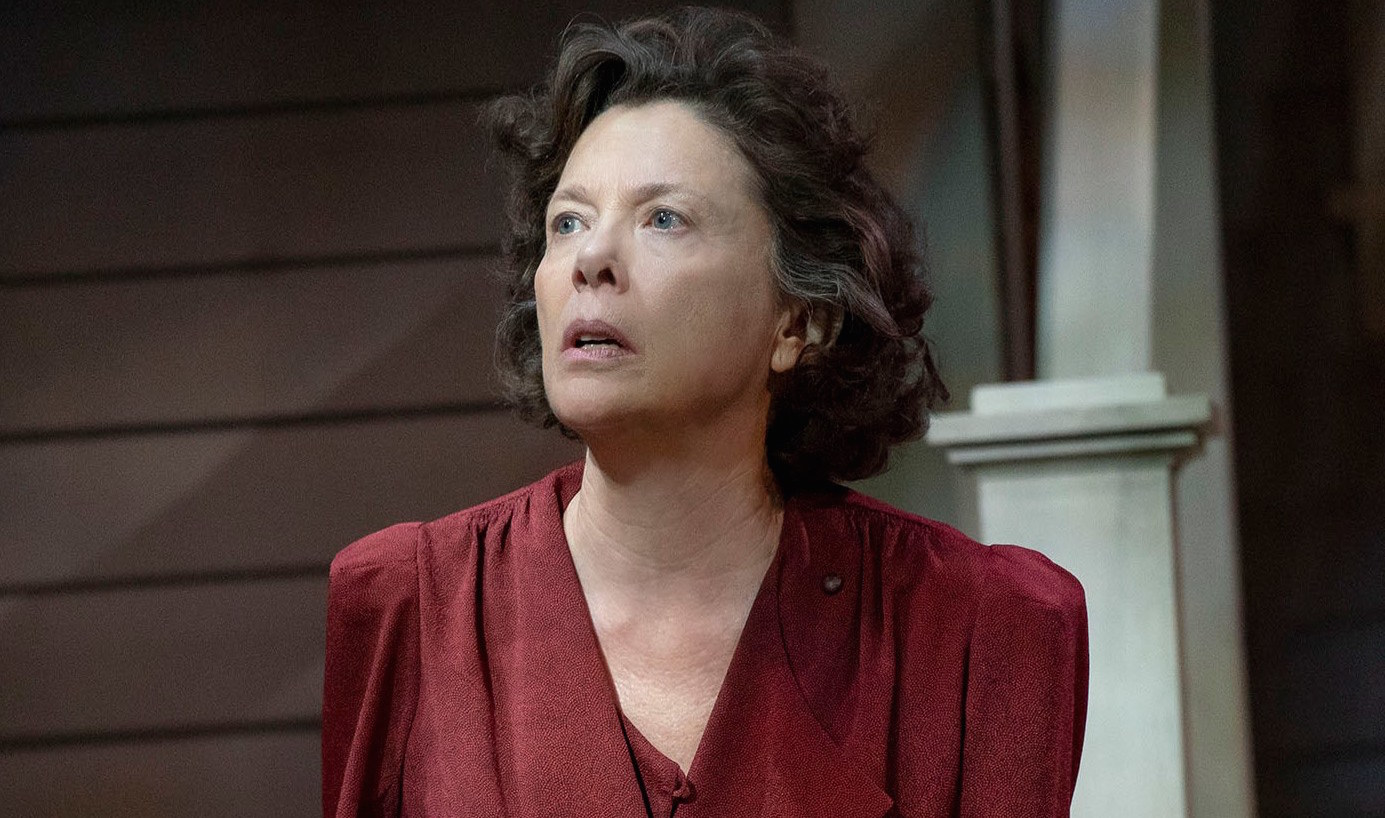 1. Annette Bening, an actress firmly dedicated to truth above all else, has never been interested in making difficult moments palatable for an audience. As all-American matriarch Kate Keller in this year's Roundabout Theatre Company revival of Arthur Miller's All My Sons, Bening worked outward from her character's fundamental conviction: that her son Larry, missing in action for several years, cannot possibly be dead. In a characterization of bold, purposeful strain and stridency, Bening worked as a formidable advocate for a fragile character all too easy to dismiss. She turns Kate's grief for an unacceptable loss into a kind of everyday hysteria, a performed suburban normalcy that simply cannot abide. Midway through the play, when Kate is confronted with the development that her younger son (Benjamin Walker) has become involved with "Larry's girl," Bening exploded with a torrent of violent rage, cracking open the carcass of this staid production with the brute force of a deceived and deceiving woman who will not let her sorrow be ignored. Kate Keller is so often treated with the sensitivity of a dormouse, but Bening vented her protestations with nothing smaller than a lioness' roar.
2. I can't imagine the taxing experience it must have been to perform the physical, mental, and emotional workout that is Jackie Sibblies Drury's Pulitzer-winning Fairview eight times a week, with its precise choreography, verbal gymnastics, and endless array of moving parts. The entire ensemble of the original Soho Rep. production, remounted at Theatre for a New Audience's Polonsky Shakespeare Center this past summer, did hard and hearty work, but what lingers most is the unforgettable moment when MaYaa Boateng fractured the fourth-wall in the play's final monologue. Bringing the production to a (scripted) halt and venturing out into the audience to urge its white members onto the same stage where she and the play's Black actors had just stood, Boateng found the declarative power in Drury's beautiful words to temporarily relieve herself of an impossible and constrictive burden. With a penetrating stare and an unwavering voice, this fearless actress filled up the whole room with her plea that we consider where she has been, forcing us to feel the weight of nothing less than the totality of a life less seen.
3. The heady, hushed intimacy of Clairo's "Bags" makes me catch my breath every time. Has any song since Channel Orange captured the singular ache of young queer longing with such exquisite delicacy? It's a coming-of-age romance told in just over four minutes, a perfect summation of that liminal moment of wanting to spill your guts to someone you're not sure seconds the emotion, someone it may still feel wrong to desire, never mind how many times one is reminded that #LoveisLove. To listen is to live inside Clairo's head for a spell, experiencing the impatient, butterflies-in-the-stomach sensation of wanting to speak up and put words to one's infatuation while simultaneously dreading the worst possible outcome. The chance of rejection is represented here by the refrain, "Walking out the door with your bags," sung over a curling, giddy synth, an admission of fear that resounds as clearly as a bell, growing louder as Clairo's courage diminishes. No matter how many times I hear it, I can't help but pray that she'll be brave.
4. Lana Del Rey gives the kiss of death to this unending nightmare of a decade on "The greatest," the standout track of Norman Fucking Rockwell!, her formally daring sixth album that is a masterpiece by any measure—sonically, lyrically, or vocally. Her voice has never sounded stronger nor more palpably agonized than it does on the gusts of breathy, wailing eulogizing that make up the chorus. And her sharpness is on full display in the song's coda with its final, semi-spoken lines, mocking everything from Hawaii's terrifying 2018 missile alert and California's spate of wildfires to the bleached decline of Kanye West and human settlement on Mars. Del Rey's dry, withering apathy is the dirt slowly scattered over this coffin, which contains not a body but the compromised culture that the singer helped define. By its end, we might imagine Del Rey still catching the wind in her hair as she tears down the freeway, her jaded, narrowed eyes staring ahead as the embers of a former paradise continue to smolder in the rearview mirror, its revelers carrying on without her.
5. FKA twigs closes out MAGDALENE, her album-length meditation on love's slow, painful loss, with a whimper that is also a bang. Twigs' "cellophane" is an emotionally walloping, last-gasp supplication to a partner who already stands at an unbridgeable distance, sung by a woman blinding herself to the reality that the very thing she wishes to save has already died. And yet the singer's airy, trickling falsetto rings like the lone glimmer amid the wreckage, soaring upwards from her solitary state, ensuring that her wounds will mend in time. Within this elegy, Twigs' voice, pushing past ceilings that cease to restrain it, reminds us that to have expressed oneself from the depths of one's anguish is a triumph unto itself.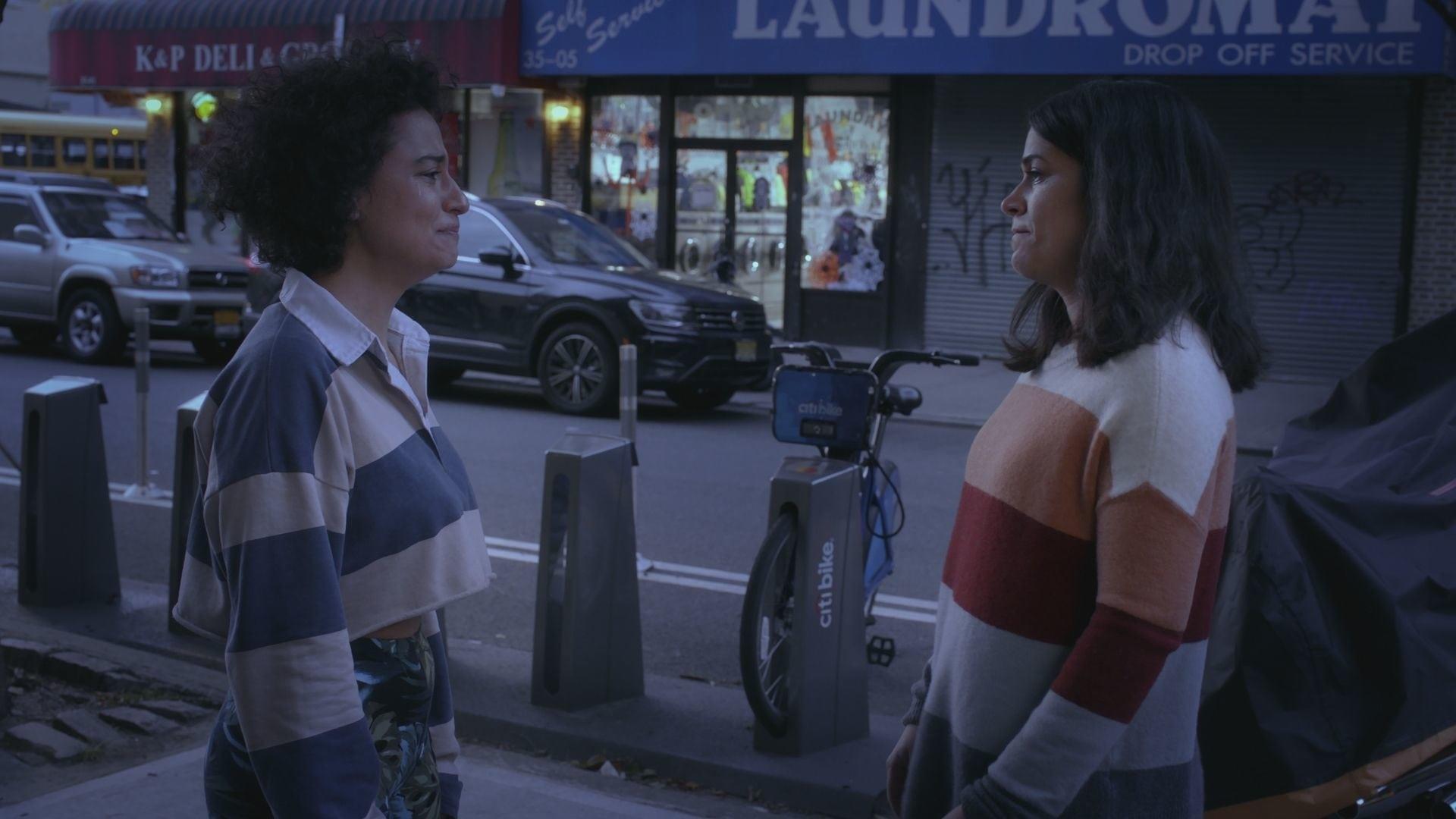 6. Ilana Glazer and Abbi Jacobson's lachrymose, early-morning parting on the season finale of Broad City was downright wrenching and a testament to the conviction that these two geniuses have placed not just in their comedic antics, but in the central bond that makes this one-of-a-kind show so special. I kept waiting for a laugh that finally comes at an impatient cabbie's expense, but mostly I just wept as Glazer and Jacobson sent each other off with abundant gratitude and encouragement, saying without words that their friendship can withstand a thousand-mile separation. Few love stories have moved me more.
7. At only 26, Ariana Grande is already a master crafter of consistently virtuosic pop music, imbued with a sense of genuine emotion that is the polar opposite of the empty, self-aggrandizing posturing of so many of her would-be peers. Case in point: "imagine," the opening single from Grande's thank u, next, in which the singer-songwriter sketches out an amorous dream of mundanity—late nights and lazy days of takeout Thai, secret-telling, and falling asleep on the chest of one's man, all the things we take for granted—shared between two young lovers who are never to realize this dream in tandem. The sheer normalcy of these incidents is poignant enough, but what truly devastates are the astonishing, whistle-high notes that Grande flawlessly hits in the outro, amid a rush of voices that implore, "Can you imagine?" as though grasping for a fantasy, a love, forever beyond one's reach. In these cries of yearning, Grande's sublime falsetto transmits an entire utopia on high, imparting a feeling of romantic unity that endures despite the fact of its impossibility. Grande is—again—only 26 and already preternaturally gifted at feeding her interior world, amid no small share of trauma and tragedy, into her art. Take a second to consider that Grande has likely not even encountered the apex of her abilities; just imagine what she has yet to achieve.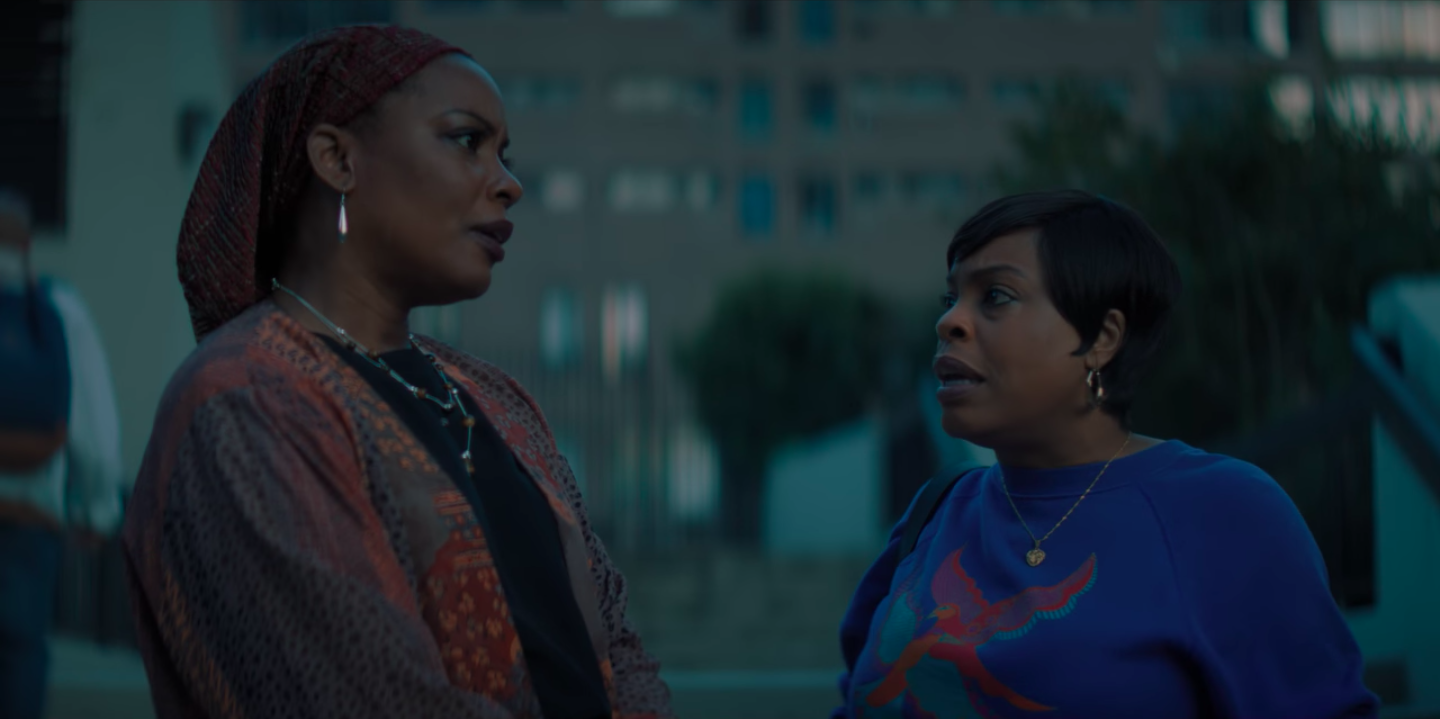 8. There's an indelible scene in the third chapter of Ava DuVernay's When They See Us in which Niecy Nash's Delores, whose young son Korey Wise is wasting away in isolation for a crime he didn't commit, implores Aunjanue Ellis' Sharonne to ask her son Yusef Salaam, who is serving time in juvenile detention, to write his former friend Korey and lift his spirits. But it's a rule-breaking request, a kindness, that Sharonne refuses to oblige. Ellis' dogged, almost knee-jerk toughness and the pain in Nash's pursed lips and watering eyes, her Delores disappointed but not surprised by this slight from a woman who has never been a friend, communicate the same truth. In the performances of these two mighty actresses, we see not a bitter dialogue between enemies, but a breakdown between mothers; their characters can only focus on the two boys who have been wrested from their arms and the miles, the years, and the system that stands between them and the sons who are their world.
9. When Jennifer Lopez steps down from the strip club stage at the outset of Lorene Scafaria's Hustlers, clutching a pile of bills to her sweat-slicked body following a jaw-dropping, character-introducing pole-dance set to Fiona Apple's "Criminal," she flashes co-star Constance Wu—and, in effect, all of us in the audience—a look that dares us not to deify her. "Doesn't money make you horny?" Lopez's veteran Ramona purrs at Wu's Destiny, who gapes at her with a newborn's cognitive wonder—and how could she not? Lopez conducts herself at all times with the smooth and shimmering self-assurance of a longtime star, exerting a gravitational pull on the eye of the camera and the viewer alike. What a thrill it is to watch Lopez, so often underserved by collaborators and treated mercilessly by critics, perform at the peak of her powers in a movie that's actually worthy of her, one made by a director who doesn't take her star's talent for granted but instead reexamines, molds, and pushes it to new, sensational heights. When Lopez, in her final scene, reflexively presses together the faces of two childhood photos (one of her character, the other of Wu's), fighting back tears that she has the discipline not to shed, Lopez confirms something no longer up for debate: beneath the charms we know so well, she is an actor capable of greatness.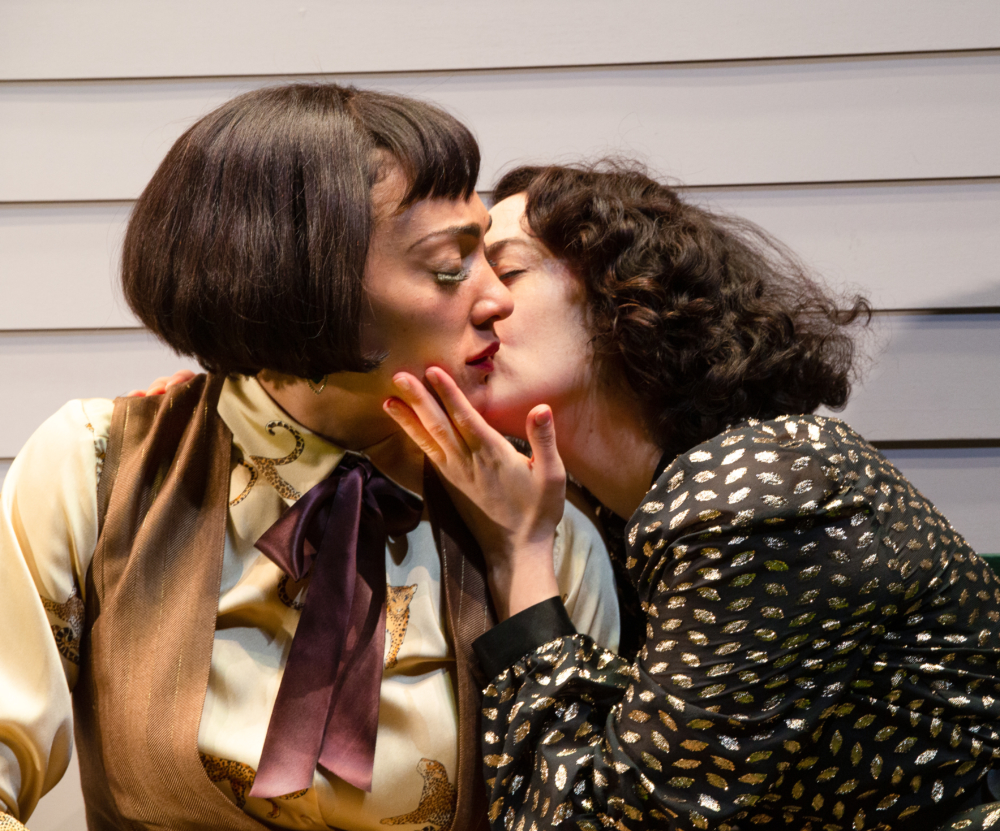 11. In a scene from the penultimate episode of The Deuce's final season, Emily Meade's Lori drops by the Soho apartment of Maggie Gyllenhaal's Candy, née Eileen; the two are former Times Square sex workers who have settled into roles within the porn industry as, respectively, star performer and director of art house erotica. Lori has just walked away from her career and dirtbag boyfriend/manager in LA and agreed to act in Candy's passion project, her name securing the investment needed to finish the film. (Spoilers ahead.) The night Lori stops by Candy's to pick up pages for the next day's shoot will prove to be the last of her life; in just a few hours, she will put a revolver to her head and pull the trigger. Meade plays the bitter toll of Lori's hopelessness: her looks pierce and her every word stings with self-deprecating cyanide. Candy can detect the grief that Lori represses beneath her flinty facade. Yet Gyllenhaal keeps herself at an emotional remove from Meade, her Candy holding out a potentially helping hand that cannot quite reach Lori, perhaps too exhausted by another day of hustling in an industry of men with little faith in her artistic vision to stretch her generosity just a little bit further. There is no sisterly bonding here, just a fleeting, spiritless conversation between colleagues in which the multidimensionality of Candy's identity only reinforces, for Lori, the emptiness of her own. Meade and Gyllenhaal's unsentimental, lived-in honesty in this scene—and throughout three seasons—has been invaluable to this tough-minded drama and solidified their characters as two of the most vivid additions to David Simon's extensive repertoire of everyday strivers succeeding and oftentimes failing to find a sustaining sense of self on America's margins.
12. In 2020, can someone finally supply Keke Palmer with the feature-length vehicle that her redoubtable, precision-cut comic timing deserves? Palmer is a boon to each of her scenes in Hustlers and was equally hysterical not recognizing Dick Cheney while taking a polygraph test for a soon-to-be-viral Vanity Fair segment, giving us the immortal, all-purpose line, "Sorry to this man." Palmer, like the best comedians, takes nothing seriously, especially not life's sillinesses, which she regards with an unruffled, straight-faced poise that seems to be masking a good, internal laugh that she's having at everyone's expense, her own included. She could be Judy Holliday, if only Hollywood would give her the chance.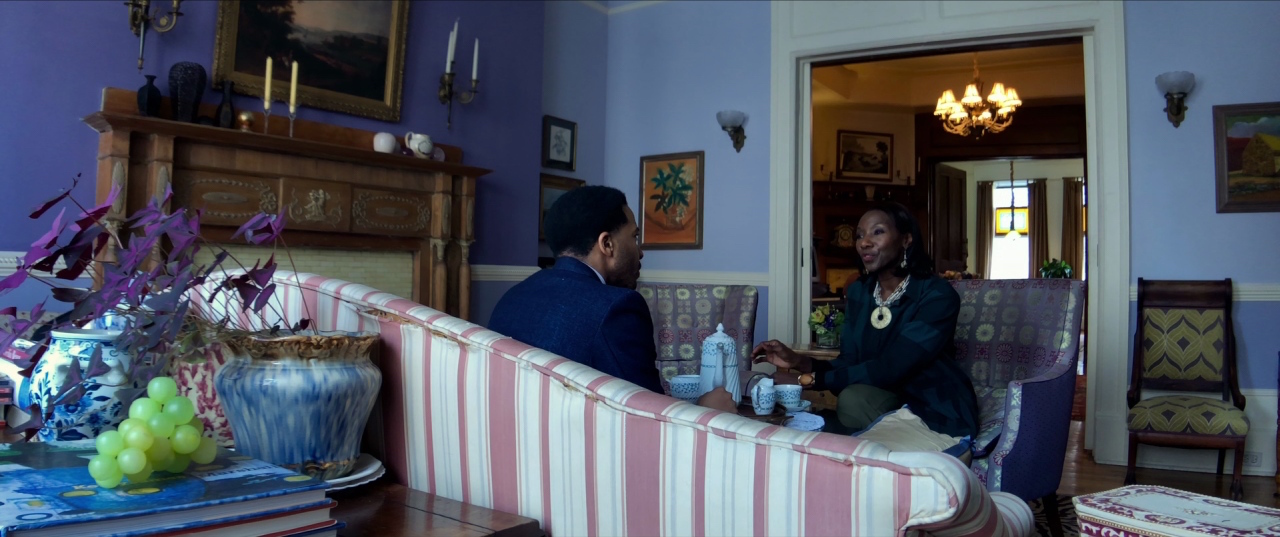 13. When André Holland first meets Jeryl Prescott in High Flying Bird, he looks as surprised and cowed as we do by the fearsome adversary in his midst. Prescott appears just a handful of times in Steven Soderbergh's atypically radical sports drama as the fiercely protective, Bible-quoting mother of an NBA recruit at odds with the player represented by Holland's system-busting agent. But the actress makes every minute of her screen time matter, especially in her long introductory scene, as she uses Tarell Alvin McCraney's eloquent repartee to slice through the air with a blade so sharp and clean that every so often Holland stumbles, trying his damndest not to get cut. The conversation calls for Prescott to play two levels of the text, i.e. asserting her dominance over Ray while silently telegraphing that she understands and accepts his undisclosed plan to pit her son against his client, pushing ahead the resolution of the industry lockout that has kept both of their players off the court. Prescott communicates all of this with an arched brow and unblinking, forward-facing certitude, holding court in the living room of the Philadelphia home where her character is both queen and kingmaker. Holland's reaction says it all: so often the fastest talker in the room, his Ray can only nod, smile, and sidestep in the presence of a sparring partner who not only matches but surpasses him, one who is always ten steps ahead, even in repose.
14. Pose's Blanca, persevering mother of the House of Evangelista, is sometimes written as a character of such overwhelming goodness that it isn't difficult to imagine an actress potentially being curtailed by the task of playing her, forced into variations on sweet, saintly infallibility. But Mj Rodriguez has endowed Blanca with a surplus of warmth, humor, and gutsiness throughout two seasons of this groundbreaking drama that she helps us remember, in episode after episode, that decency and dignity should never be confused with simplicity. Blanca is a tireless provider for her children, but Rodriguez understands that maternal martyrdom is so often a tactic for avoiding one's own troubles. It has been refreshing to watch Pose's writers expose the character's blind spots this past season, showing Blanca trying and sometimes failing, and forcing her to come to terms with her own needs, whether they be professional, romantic, artistic, or medical, and admit that there must be more to life than the concerns of her family. This has, in turn, enabled Rodriguez to deepen the character without diminishing the courage that has made Blanca into one of the greatest and truest heroines of this golden age of television. Among the many moving moments from Rodriguez's second season performance, few are more memorable or honest than Blanca pushing past her own insecurity to admit to a room full of AIDS patients during a hospital ward cabaret/fundraiser that she herself is HIV-positive and refusing to define herself by the disease that may one day take her life. Without resorting to pathos, the actress strikes a powerful balance between courage and ambivalence, holding her head high and maintaining her place in a world that would prefer she stay hidden. Rodriguez's insistence on showing us all that makes Blanca human expands this coming-out into a coming-together, a rallying call to not simply live amid this plague, but to live truthfully, and, in doing so, give oneself the gift of freedom.
15. Like Katharine Hepburn and Winona Ryder before her, Saoirse Ronan finds a spiritual home in Louisa May Alcott's intrepid and strong-willed writer Jo March over the course of Greta Gerwig's Little Women. The final shot of this majestic adaptation, a sustained close-up of Ronan's limpid visage as Jo holds the autobiographical novel that is the hard-fought culmination of her young life thus far, is a muted spectacle of actorly stamina. Together, director and star portray an event seldom highlighted in American movies: a woman of letters savoring her first taste of professional success after plenty of exertion and adversity. Ronan's Jo is radiant with the rare validation of seeing one's words, one's art, at last made tangible, the jubilation made only more gratifying by the likelihood that this may just be the beginning, that more work, more renown, more life have yet to come. But there's also an unmistakable bittersweetness clouding Ronan's gaze and tempering Jo's personal revelry, her achievement haunted by the memory of a beloved sister no longer present, a sister whose death has given this labor of love its very life. Ronan balances this profusion of competing reactions with gorgeous precision as her character silently contemplates all that has been gained and all that has been lost in the years that have delivered her to this moment, in which Jo March stands on her own two feet, mournful but undaunted, at the precipice of her destiny.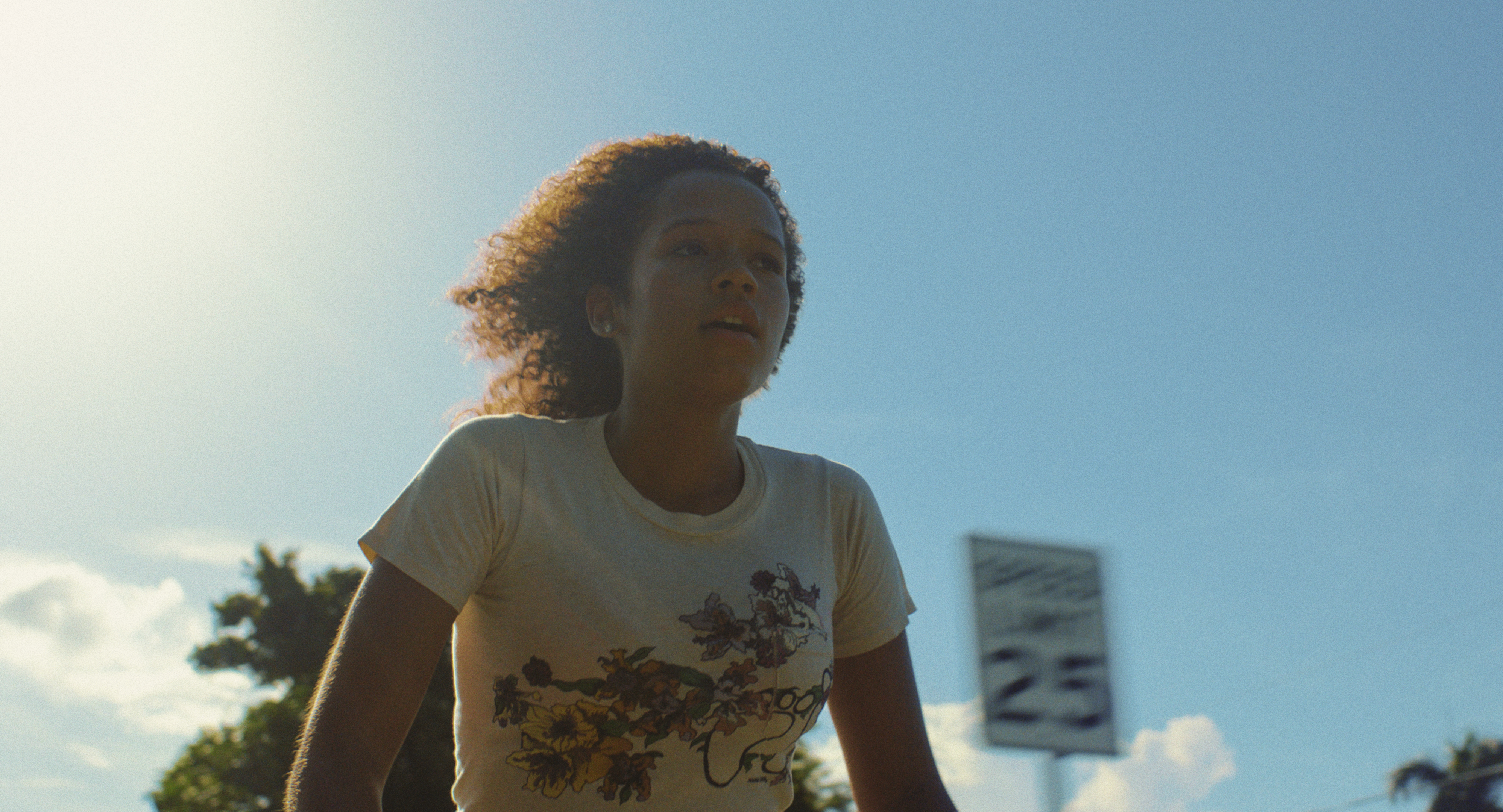 16. Taylor Russell resides on the sidelines of Waves during its first half, her character a solitary creature and a mute yet alert observer to the misbehavior of older brother Tyler (Kelvin Harrison Jr.), an ailing high school athlete spiraling rapidly out of control. In one of her bigger scenes in this first section, Russell's Emily tends to Tyler as he wretches in their shared bathroom after a night of hard drinking. As Emily holds her brother and soothingly reassures him that everything will be alright, Russell's face betrays a soul-sick worry, a portent of horrific events to come. Russell takes the reins over from Harrison in the film's second half, her silence telling its own compelling story of repression and remorse. The highlight of this chapter is a heart-to-heart between Emily and her father (Sterling K. Brown), whose fortress of stoicism crumbles before the daughter he has long deprived of his attention. Russell's performance is a soft-spoken marvel here, at once attuned to the pain of her scene partner while clearly turning over and finally unburdening herself of previously concealed feelings. When Emily confesses a startling contempt for her brother and a sense of responsibility for the actions that have removed him from the family's lives, Russell's words resonate with real anger and shame. She injects this sorrowful scene of father and daughter finding and fortifying one another with a deep and intense sincerity that transcends the screenplay's hollow platitudes and demonstrates that actors have the ability to create their own authenticity.
17. Ada, a teenaged bride-to-be whose secret lover is stolen from her by the pull of a treacherous ocean, undergoes a radical transformation over the course of Mati Diop's galvanizing Atlantics. The slyness, sadness, and steel that flicker in the eyes of Diop's magnetic young star Mame Bineta Sane convey the full fluidity of this inner journey with a poetry that even the most articulate words can only aim to reproduce. Diop ends her wrathful and romantic drama on a shining note of individualized hope, a close-up of Sane as her eyes, which earlier in the film had stared so potently at the object of her ardor from across a railway track, alight on her own reflection and beam with pride at the new woman who sits before her, one who has lost a love but gained emancipation. The nervier, more confident Ada who lives beyond this shot will never be the same Ada who once reflexively obeyed the restrictive expectations of her parents, friends, and fiancé. No matter which way the world spins, Sane's steady gaze and the determination in her voice as it intones, "I am Ada," tell us that she will persevere down no one's path but her own. It is not just a body that stares back at her, but a future.
18. A roseate blush spreads across Sarah Snook's face when Siobhan "Shiv" Roy, arguably the most sardonic of Succession's cynical bunch, lets her armor down and admits that she wants the power that her father is at last ready to offer her during the drama's second season opener. Despite disaster lying impatiently on the horizon and Shiv being little more than an Ivanka of a different (hair) color, it's a touching revelation, made more so by Snook's teary-eyed eagerness and the barely suppressible lump in her throat as she asks, "This is real?" with the naiveté of a child getting the seal of approval that she coveted all along.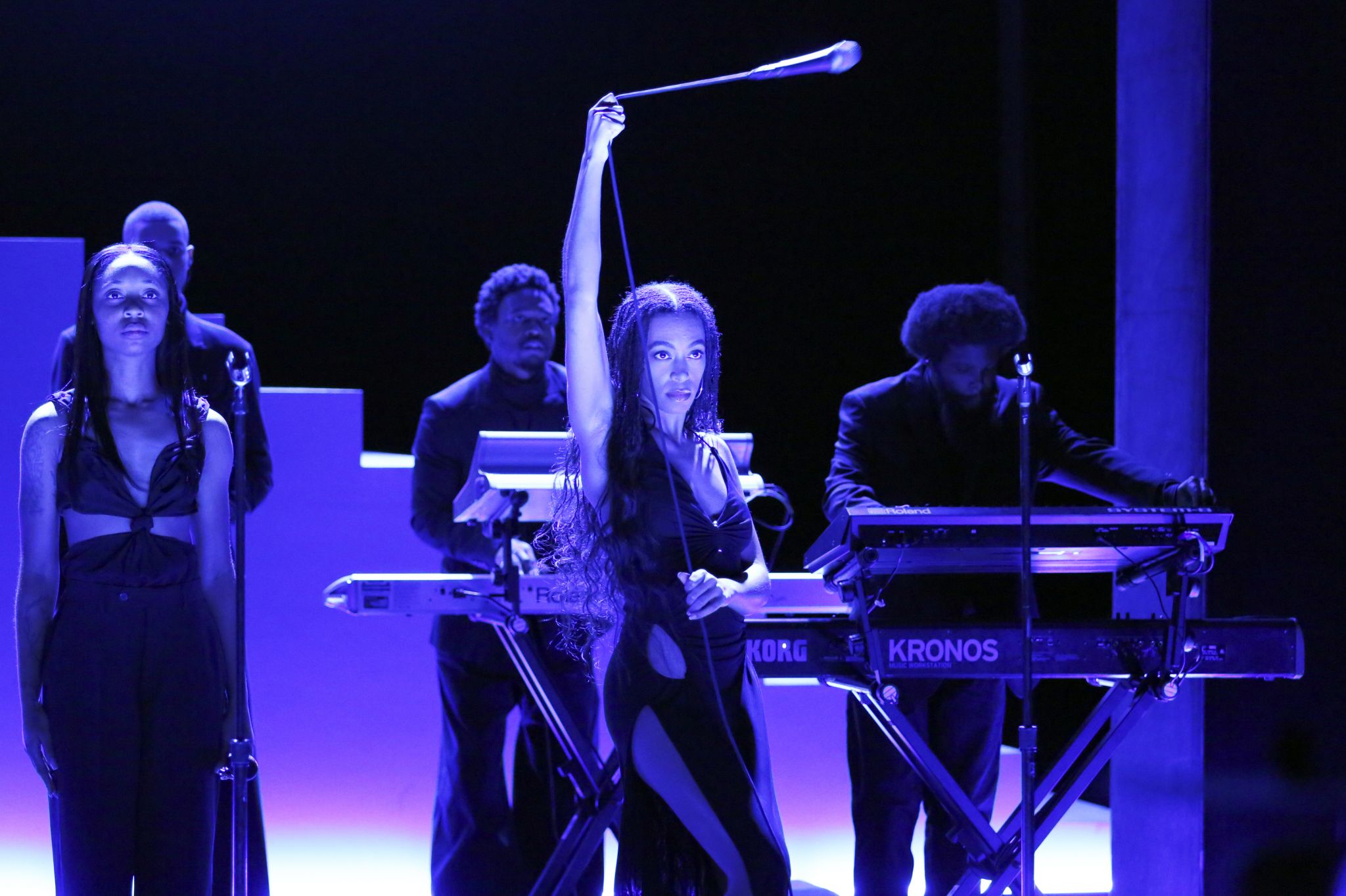 19. One of the unique pleasures of being a fan of Solange is that we are never totally sure where her restless expression may land next: in a studio album? A mini-movie? A grand-scale performance-art piece that is also a mini-movie? On that note, please treat yourself to Solange's recent nine-minute Tonight Show concert comprised of selections from When I Get Home, her gloriously idiosyncratic, genre-agnostic fourth album. There's mic-lassoing, blissful harmonizing, free-form orchestrations, leotard-clad dancers in cowboy hats and boots ascending and descending a monolithic set of white stairs, a shimmeringly spectral figure, and, best of all, there is Solange, who sings like a dream and shines diamond-bright during a full-body, full-out, uptempo calisthenic dance routine that puts joy into unbridled practice. Watch as Solange leaps in place, flings her limbs, and shrieks with breathless glee alongside two background dancers before breaking away from the pack with a high-kick and some fierce head-thrashing and hair-whipping. This exceedingly physical solo is itself a euphoric embodiment of the creative independence that Solange long fought for and, in this decade, finally attained.
20. The astounding Ali Stroker stretches out "ain't" like a coyote's high-pitched howl at the very start of "I Cain't Say No," kicking off Ado Annie's big solo number in Daniel Fish's revisionist revival of Oklahoma! with a shiver of feral exhilaration. It's a statement of intent for the song that follows: what was once a bottled-up ballad of coy and conflicted feminine flirtation becomes, in Stroker's brazen and brilliant rendition, the primal cry of a woman who can feel the itch of sexual desire burning in her belly and unleashes it with a lusty, full-throated ferocity. This Tony-winning star's monstrous wail is a cannon blast of libidinal need whose immensity can barely be contained by the walls of a Broadway theatre.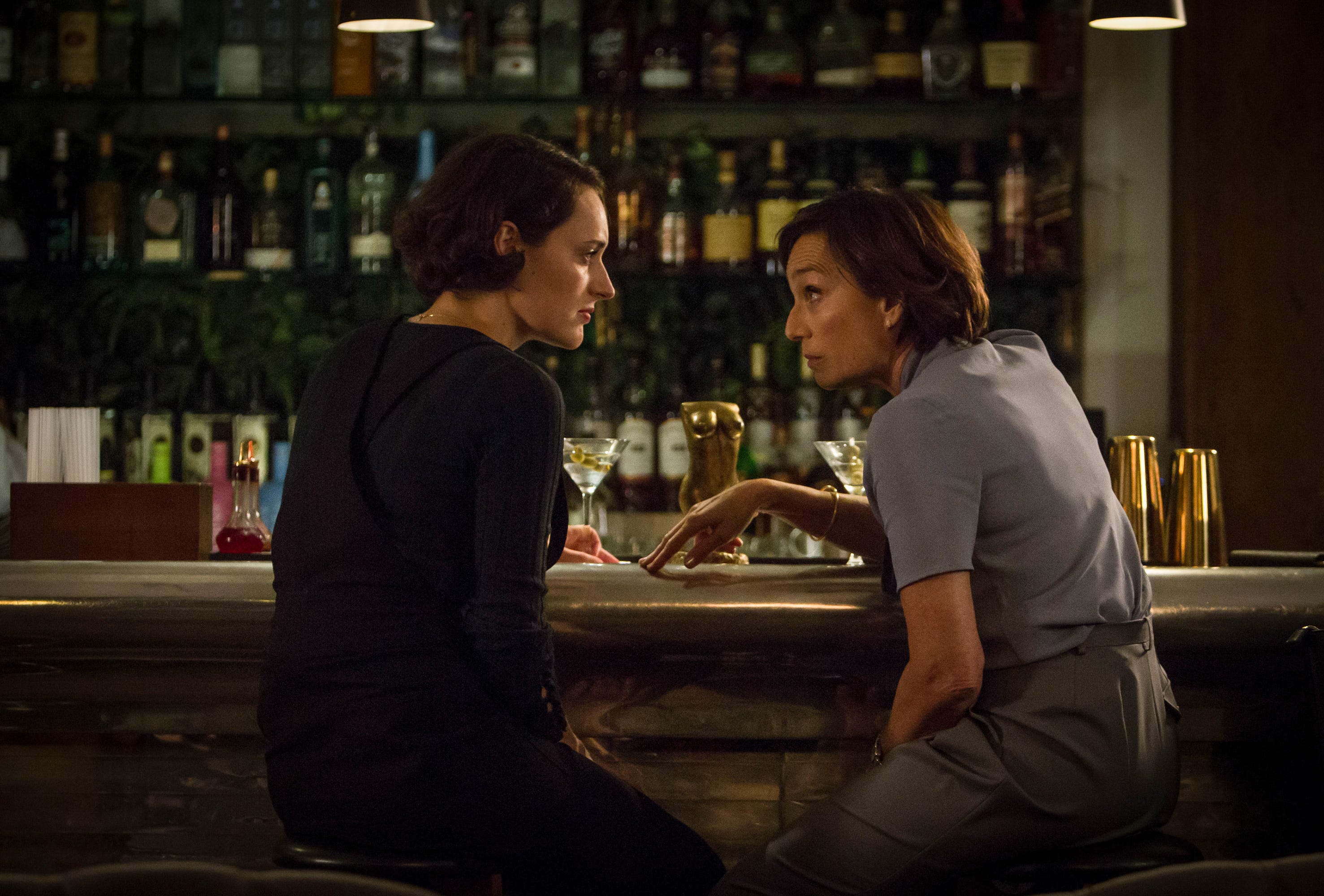 21. I so wish that filmmakers were offering Kristin Scott Thomas parts as muscular and multidimensional as her delightful guest role as a high-powered entrepreneur who briskly puts life into perspective for Phoebe Waller-Bridge in a superb scene from Fleabag's second season. Sitting at a bar after a dreary awards ceremony for women in business, a soused Scott Thomas issues nothing less than a feminist proclamation about the inbuilt, cyclical pain of women and the freedom of menopause before urging Waller-Bridge's Fleabag into the night and the world of people and possibilities that our heroine has all but renounced. (That meme of Meryl Streep fervently pointing and shouting "Yes!" at the 2015 Oscars could have believably been invented for this moment alone.) In under five minutes, Scott Thomas, so underutilized by an industry increasingly disinterested in dramatizing the lives of middle-aged women, makes a stirring case for this very demographic, her delivery at once utterly hilarious and completely heartfelt. All Waller-Bridge really has to do here is praise and stare at Scott Thomas with amazement that eventually intensifies into outright arousal. Needless to say, Waller-Bridge praises and stares as magnificently as she seems to do all things; that includes concocting a lengthy acting showcase fine-tuned to the particular brand of insouciant indomitability that Scott Thomas brings to every project lucky enough to have her.
22. If an older, mellower Karen Carpenter were to transmit us a tune from an FM station located a galaxy light years away, she might sound a whole lot like Weyes Blood, née Natalie Mering. The ten tracks on Titanic Rising, the singer-songwriter's intoxicating fourth album, feel like otherworldly daydreams unfolding in slo-mo, but Mering's distinct voice is a fount of earthly tenderness that heightens the urgency of her songs' lovelorn strains. On "Andromeda," a plaintive plea for connection despite the distractions of our modern age, Mering evinces the same clarion smoothness and sentimental propensities as the late Carpenter, who was adored and reviled by a public at a time when her wholesome style of soft-rock, pure in voice and heart, was gradually on its way out. But there is—and has always been—profound value in Carpenter's music, and her legacy is alive and well in the heartening work of descendants like Mering. In the final chorus of "Andromeda," Mering draws out the lines, "Love is calling / It's time to give to you / Something you can hold onto / I dare you to try," with such honeyed tones that each note brings to light a new layer of pining; it is a prime example of how the emotive power of a talented vocalist can inflame the significance in seemingly simple lyrics. Mering's rapturous delivery identifies love as both a concept for better, more fulfilling living and a warm and welcoming body that resides beside one's own. Beneath the silvery surface of Mering's lush alto and the earnest ruminations it communicates lie unfulfilled dreams as vital as those once sung about by Carpenter, a craving for closeness that can only be felt by those who are ready to listen.
23. In a conversation midway through the glossy yet frequently insightful Fosse/Verdon, Michelle Williams' seen-it-all Gwen Verdon cozies up to Margaret Qualley's innocent, in-over-her-head Ann Reinking and tells her that all of the philandering and incorrigible bad behavior of Bob Fosse is worth it for the career-making characters he allows them to play. Williams' Gwen regards Qualley's deeply affecting Ann with the fond but arch knowingness of a big sister, declining to cast her as a rival for the heart of the man they both love, perhaps knowing that his heart will always be hers no matter whose bed he resides in. But Williams, not impersonating an icon but appearing to live inside her, isn't afraid to muddy the waters, to imprint something beyond the legend: her gleaming eyes and persuasive tongue make us keenly aware that Gwen is consoling Ann by selling her on a cycle of personal compromise and professional recompense, a form of artistic collaboration that sounds a whole lot like complicity.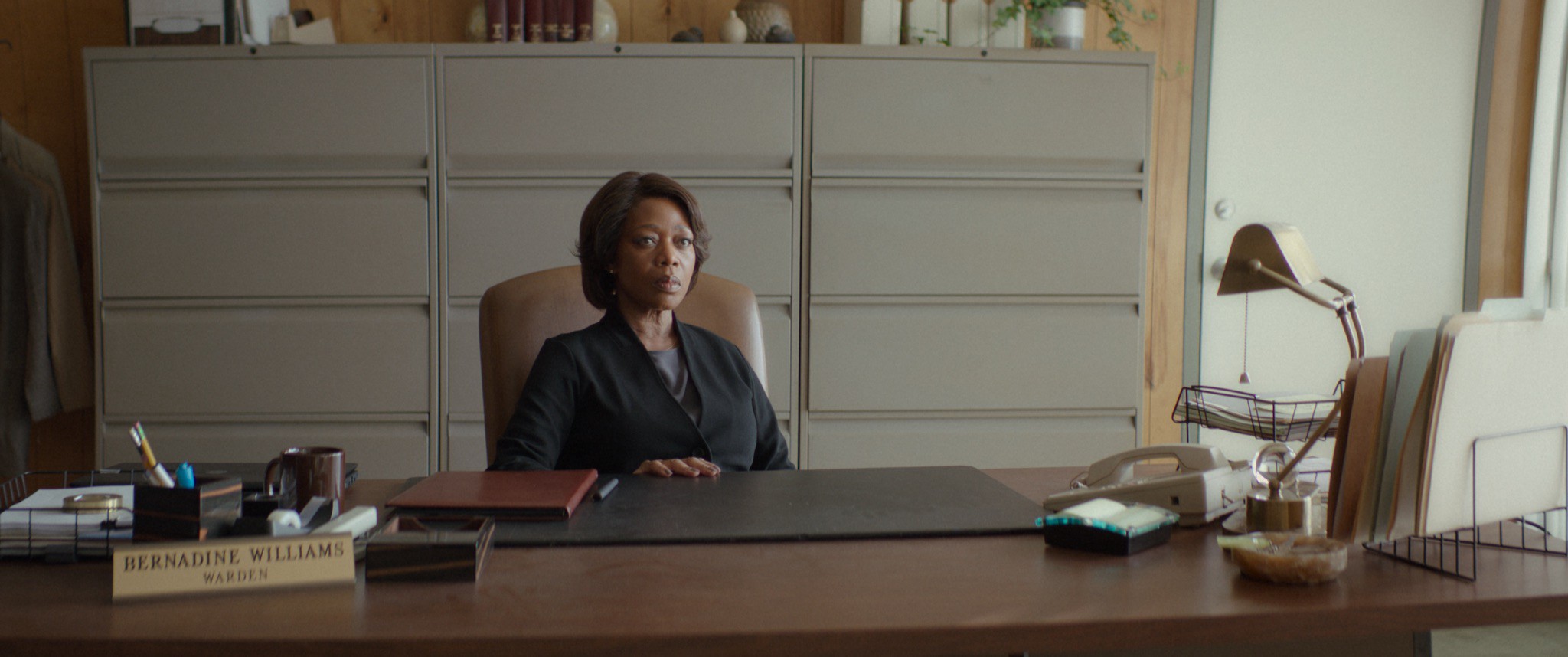 24. There is not a film performance this year more technically virtuosic than Alfre Woodard's awe-inspiring central turn as Bernadine, a hardened prison warden who has long repressed the psychic toll of executing over a dozen inmates throughout her career, in Chinonye Chukwu's Clemency. Using little more than her body, the most expressive and effective weapon in her arsenal, Woodard draws a haunting portrait of a woman quietly reevaluating the sum total of her life's work, weighing her professional standing with the deep-seated guilt that pours out like a burst dam during the film's climax, which plays out entirely on Woodard's tormented face. In an earlier shot, following a heated argument with the lawyer (Richard Schiff) of the latest prisoner (the remarkable Aldis Hodge) that Bernadine is scheduled to put to death, Woodard does nothing but constrict her throat and gulp with alarming severity. It's a small, perfectly suppressed movement that exposes a fissure in this supposedly ironclad figure, a single trace of the abysmal vulnerability that Bernadine herself declines to acknowledge. If acting awards were actually handed out on merit alone, the Oscar would already be in Woodard's hands.
25. Bong Joon-ho's knives are unquestionably out for the prosperous and prepossessing family of one-percenters who become the unwitting dupes of a lower-class family's cunning machinations in Parasite. But Cho Yeo-jeong triggers something other than disdain. As matriarch Yeon-gyo, the actress eliminates all irony and self-awareness from her performance, instead walking around in a lulling fog of blithe, dimwitted amiability, the personification of Bong's idea that kindness is one of the only luxuries that the rich deign to share with those below them. Yeo-jeong is not playing a broad caricature of affluent vapidity but actual vapidity. Her character is a flibbertigibbet who has submerged any sense of an ego beneath the immediate concerns of home and family; there doesn't seem to be an intimidating or interrogative bone in her body. Yeon-gyo's inquiring, open-mouthed mien and artless, often idiotic inquiries in her scenes with the Kim family are never less than amusing, but they're also unexpectedly pitiful because Yeo-jeong renders them with such peculiar wholeheartedness. By personating her character as someone fundamentally impaired by her social rank, the actress guarantees our critical sympathy, rather than our ridicule, and makes this class-conscious satire so much richer for recognizing the mortal insecurities of its well heeled targets.
---