Good news: Your weekend moviegoing needs have been simplified. Every Thursday morning, our What To See guide will highlight the new releases opening in New York City and NYC repertory screenings that are most worth your time.
Here's your guide for the weekend of December 11 – December 13.
Because who better to give an economy lesson than the director of Anchorman and Step Brothers? No, seriously…
The Big Short (2015)
Director: Adam McKay
Stars: Christian Bale, Steve Carell, Ryan Gosling, Marisa Tomei, Brad Pitt, Tracy Letts, Finn Whitrock, John Magaro, Rafe Spall, Jeremy Strong, Hamish Linklater, Max Greenfield, Karen Gillan, Melissa Leo
It's hard to believe that director/co-writer Adam McKay didn't find room for Kanye West's "Runaway" in The Big Short, his hilarious and scathing indictment of the financial monsters behind the 2008 economic collapse. McKay does use a past hip-hop hit, but it's Ludacris and Pharrell Williams' 2006 booty-shaking anthem "Money Maker," the video for which is interspersed throughout a montage showing Wall Street fat cats wheeling and dealing through fat-stack transactions. But Kanye's "Runaway" perfectly encapsulates The Big Short's tone with its self-aware and celebratory hook: "Let's give it up for the douchebags! Let's give it up for the assholes!"
Based on Moneyball author Michael Lewis' 2010 book, The Big Short: Inside the Doomsday Machine, McKay's film is a pre-apocalyptic comedy that's part Dr. Strangelove and part Anchorman, the latter classic's DNA coming from McKay himself, who directed Will Ferrell's funniest movies, including Ron Burgundy's two misadventures and the gloriously idiotic Step Brothers. The Big Short retains those films' zaniness without trivializing its abject, real world horror. To help demystify the Wall Street scene's often foreign-sounding jargon, McKay executes one of The Big Short's many subversive home-runs, having celebrities like Margot Robbie and Anthony Bourdain explain terms like "extrapolation bias" and "collateralized-debt obligations" while taking a champagne-assisted bubble bath and gambling in a Las Vegas casino, respectively.
The Big Short's guide is Ryan Gosling's Deutsche Bank moneyman Jared Vennett, a fictionalized version of real-life mortgage trader Greg Lippmann; Gosling narrates the film, often directly into the camera, with a slick-tongued arrogance that's Zack Morris by way of Patrick Bateman. Gosling's Vennett is just one of The Big Short's antiheroes. Christian Bale plays the eccentric San Jose money manager Michael J. Burry, an antisocial, heavy-metal-loving ex-neurologist suffering from Asperger's syndrome who's the first person to foresee the impending housing crisis years before the 2008 disaster and, as a result, the first to bet against the booming housing market to preserve his own self-interests. Word about Burry's plan spreads to New York hedge-fund manager Mark Baum (Steve Carell), a foul-mouthed and neurotic guy harboring demons that stem from a terrible family tragedy, and young hot-shot garage traders Jamie Shipley (Finn Whitrock) and Charlie Geller (John Magaro), who rope in their organic food connoisseur of a mentor, Ben Rickert (Brad Pitt). As the economy gradually dissipates, The Big Short's rogue's gallery of protagonists race to beat the imploding system—they're heroic only for themselves, doing whatever they can to net mega bucks before the world's Average Joe's and Jane's lose everything.
Despite his background of sophomoric man-child comedies, McKay is a spot-on choice to tell The Big Short's story of terrible people doing terrible things. If Lewis' book were in someone like Aaron Sorkin's control, its presentation of one of modern-day history's darkest events would be punishingly maddening to the point of being repelling. The characters would be handled like they're devils in suits, but McKay's treats their ridiculousness akin to Ron Burgundy or Talladega Nights' Ricky Bobby. McKay's absurdist sensibilities zone in on the economic collapse's key players' egos and extrapolate humor from their collective unpleasantness—the scene where Gosling's Vennett explains how to basically sell out the American people by using Jenga to Carell's Baum is both laugh-out-loud funny and tough to watch if you're one of the multi-million people affected by their actions.
McKay makes our national nightmare not only palatable, but also hugely entertaining. The Big Short has topless strippers, crocodiles in swimming pools, and The New Girl's Max Greenfield caked in bronzer to offset its unavoidably gloomy realities. McKay is audacious and daring enough to have bubblegum pop star Selena Gomez say things like "synthetic subprime mortgage bond-backed CDO" with a straight face, and to segue into The Big Short's scenes set in Las Vegas during a financial traders' convention, a.k.a. a congregation of Wall Street's biggest ghouls, with The Phantom of the Opera's theme music. Those flourishes are what make The Big Short a worthy counterpart to Martin Scorsese's The Wolf of Wall Street—together, the two films would be a great, Kanye-approved "Let's Toast to the Scumbags" double feature.
Where to see it: Opening in wide release
Celebrate two of cinema's most unique directorial voices with this can't-miss double feature program…
Lincoln Center's Lynch/Rivette series
Directors: David Lynch, Jacques Rivette
This is hands-down the best repertory program left in 2015. Ending the year with a Tommy Gun's worth of bangs, the Film Society of Lincoln Center will screen all of the singular David Lynch's films in glorious 35mm in honor of the Lincoln Center director of programming's excellent new book, David Lynch: The Man from Another Place. A tightly constructed blend of biography and critical analysis, Lim's book presents new ways of looking at Lynch's aggressively enigmatic brand of moviemaking, offering subtext from Lynch's personal life to help illuminate otherwise mystifying films like Eraserhead (1977), Mulholland Drive (2001), and Inland Empire (2006), as well as Lynch's groundbreaking TV series Twin Peaks.
Because Lincoln Center's Film Society never does anything half-assed, they've gone the extra mile, not simply just showing Lynch's films but each of them with a like-minded work from French iconoclast Jacques Rivette, one of the few filmmakers in history whose films operate on that uniquely "Lynchian" wavelength. The program, which runs from Friday, December 11, through Tuesday, December 22, opens this weekend with Lynch's Blue Velvet (1986) and Rivette's The Duchess of Langeais (2007) on Friday, Lynch's Twin Peaks: Fire Walk With Me (1992) and Rivette's Joan the Maid: The Battles (1994) on Saturday, and Lynch's Wild at Heart (1990) and Rivette's L'amour fou (1969) on Sunday.
Where to see it: Film Society of Lincoln Center
Get ready for Christmas with the holiday's only movie that features a festive sex orgy…
Eyes Wide Shut (1999)
Director: Stanley Kubrick
Stars: Tom Cruise, Nicole Kidman, Sydney Pollack, Marie Richardson, Todd Field, Sky du Mont
At first glance, Stanley Kubrick's Eyes Wide Shut might not seem like an obvious midnight movie choice. Within the filmography of the greatest director who's ever lived, the scary-as-all-hell The Shining and the cinematic acid trip 2001: A Space Odyssey are the more pitch-perfect late-night viewing options, but that's only if you've either never seen Eyes Wide Shut or are one of the few unfortunate people who consider it to be on the lower end of Kubrick's output. If that describes you, please run to Brooklyn's Nitehawk Cinema this weekend—a newfound enlightenment awaits.
With its megawatt star power of the then-married Tom Cruise and Nicole Kidman, Eyes Wide Shut is sneakily surreal, using it's A-list headliners as the mainstream selling points for what's actually an unconventional and abstract look at sexual awakenings, shattered love, and self-discovery. Kubrick never lets you fully grasp its elusive core; Eyes Wide Shut puts you in a state of constant unease and fascination, making it the best midnight movie type: the one that is too enveloping to ever let its viewers get sleepy. And if you're someone who prefers nightmare fuel in post-midnight cinema, Eyes Wide Shut's amazing orgy-by-way-of-freaky-sex-cult sequence is up there with the great midnight movie visuals like the squirming baby in David Lynch's Eraserhead and pretty much the entirety of Alejandro Jodorowsky's El Topo.
Where to see it: IFC Center
Support gender equality in storytelling with guns, murder, treachery, and classic noir…
Film Forum's Women Crime Writers series
Directors: Various
The close-minded view of crime noir fiction is that it's a man's game. The heroes, or anti-heroes, are always down-and-out men with drinking problems, inner demons, and figurative and literal dark clouds following them around as they try to uncover mysteries that typically end unhappily. The women in their worlds are dangerous, earning their "femme fatale" tags by luring guys in with sexual magnetism only to either double-cross or further complicate their already-difficult tasks. But that's just a surface-level take on crime noir—a closer inspection reveals that this particularly seedy kind of fiction is much more women-empowered than one might think.
Allow the good folks at Film Forum to show you exactly how. Starting this Friday, December 11, and running through Thursday, December 17, Film Forum's "Women Crime Writers" program will celebrate 11 hard-boiled noir films based on novels written by women.
The series' weekend slate is superb. On Friday night, present-day crime writer Megan Abbott will introduce the Humphrey Bogart-led In a Lonely Place (1950) based on Dorothy B. Hughes' novel; that same day, Abbott will also be on hand to discuss director Otto Preminger's Laura, an adaptation of Vera Caspary's novel; on Sunday, sans Abbott, Alfred Hitchcock's Strangers on a Train will exhibit the darker side of author Patricia Highsmith, who's currently in vogue thanks to Todd Haynes' Oscar-caliber drama Carol, based on Highsmith's novel The Price of Salt.
Where to see it: Film Forum
Because there are still some worthwhile studio tentpoles among the end-of-the-year prestige pictures and they aren't all named Star Wars...
In the Heart of the Sea (2015)
Director: Ron Howard
Stars: Chris Hemsworth, Benjamin Walker, Cillian Murphy, Brendan Gleeson, Ben Whishaw, Michelle Fairley, Tom Holland, Paul Anderson, Frank Dillane, Joseph Mawle, Edward Ashley, Sam Keeley
Ron Howard's latest historical extravaganza In the Heart of the Sea, which chronicles the real-life 1820 maritime disaster that inspired Herman Melville's seminal killer-whale classic Moby-Dick, arrives in theaters this weekend. This week, the film landed on the Academy's preliminary, twenty-wide shortlist for the year's best achievements in Visual Effects.
Be sure to check out Howard's deft actioner because few directors do, much less even attempt, the sort of crowd-pleasing, movie-movie thrills that Howard has always excelled at. —The Editors

---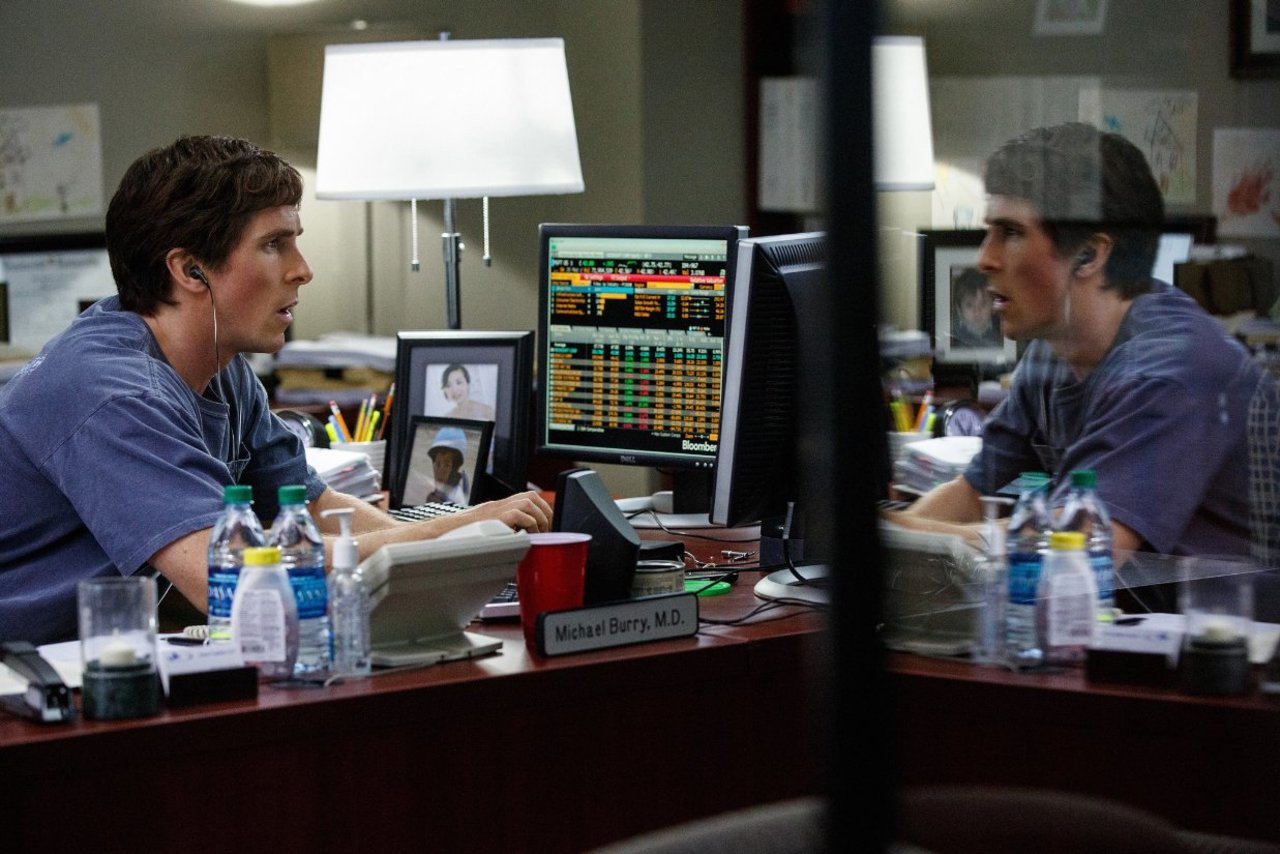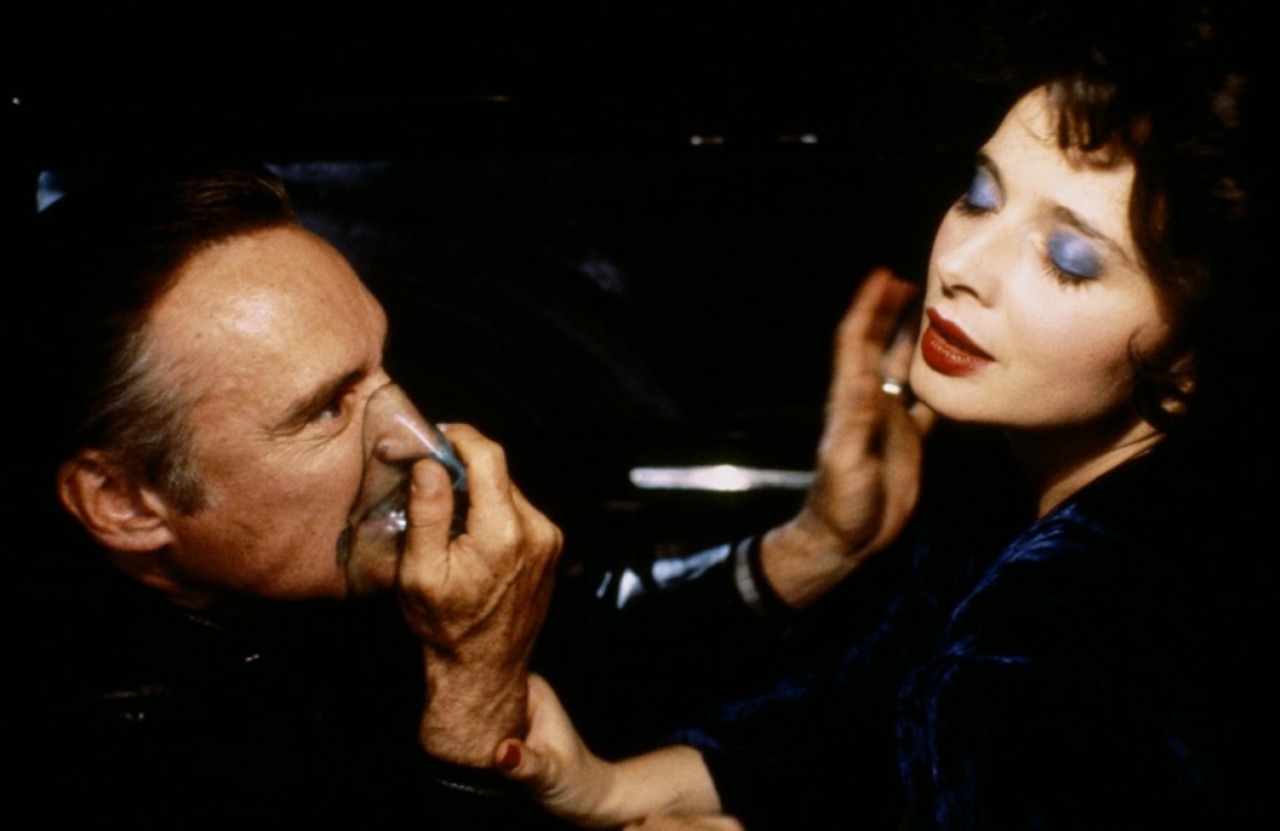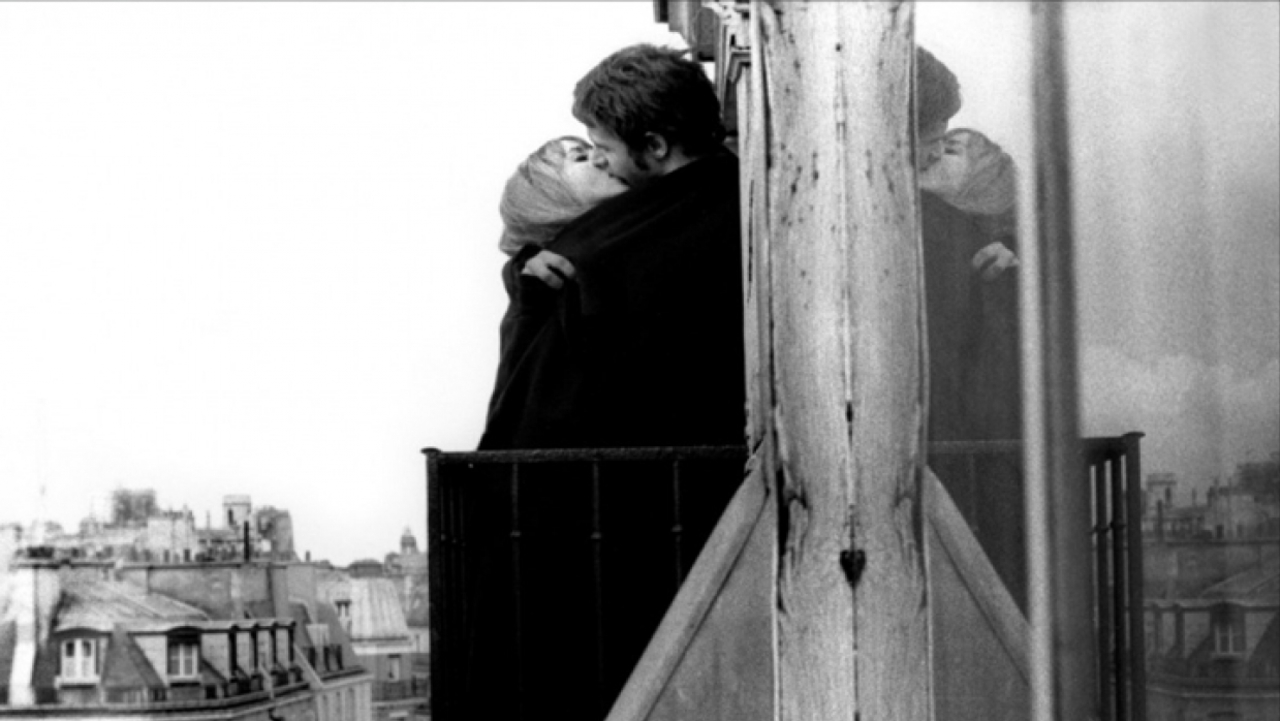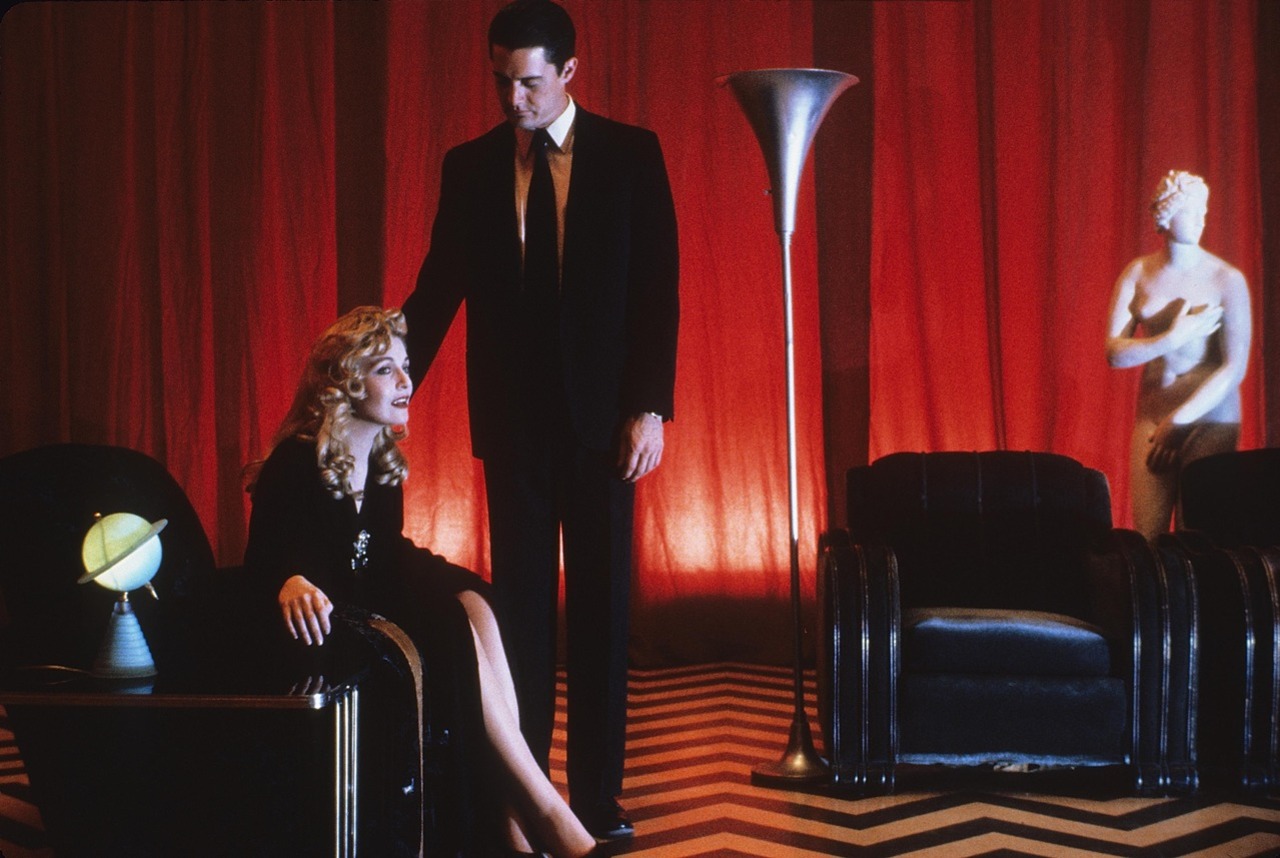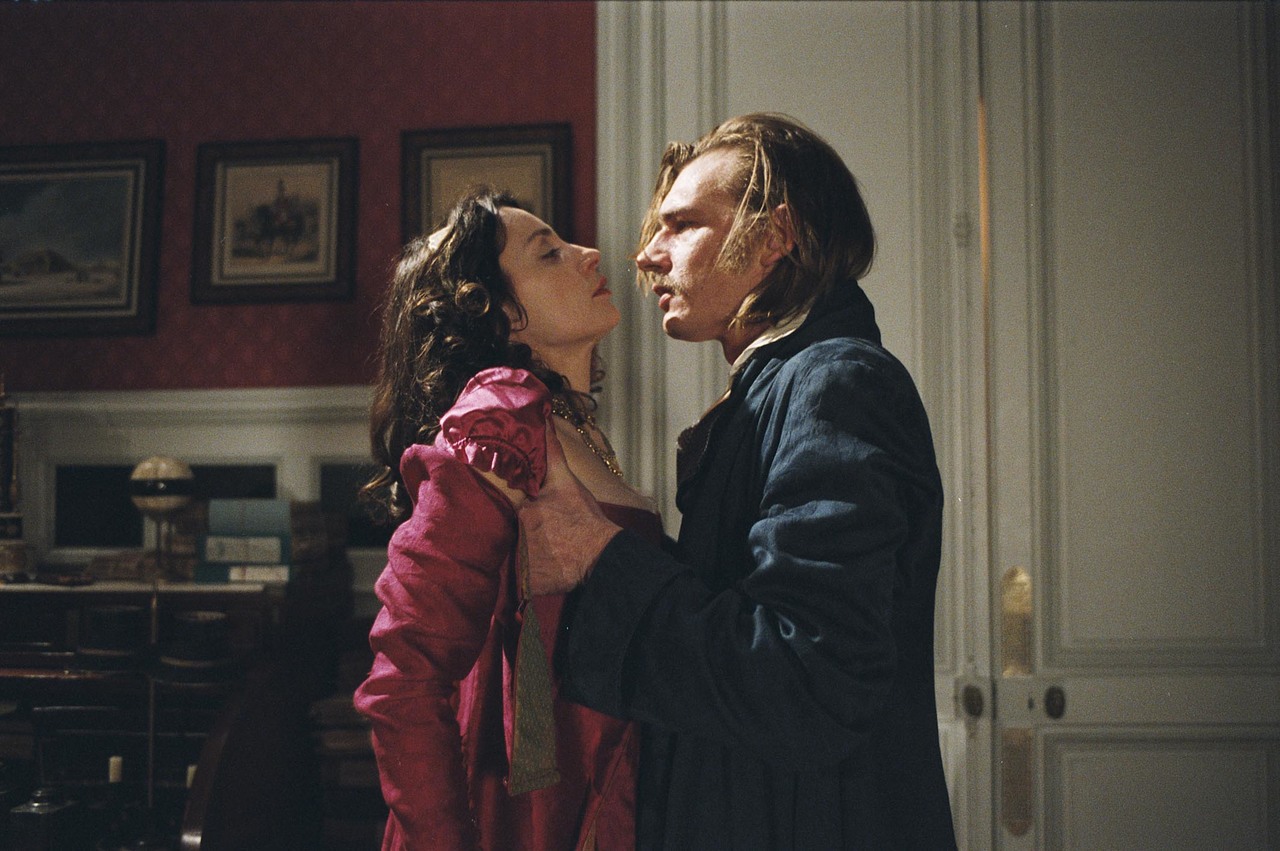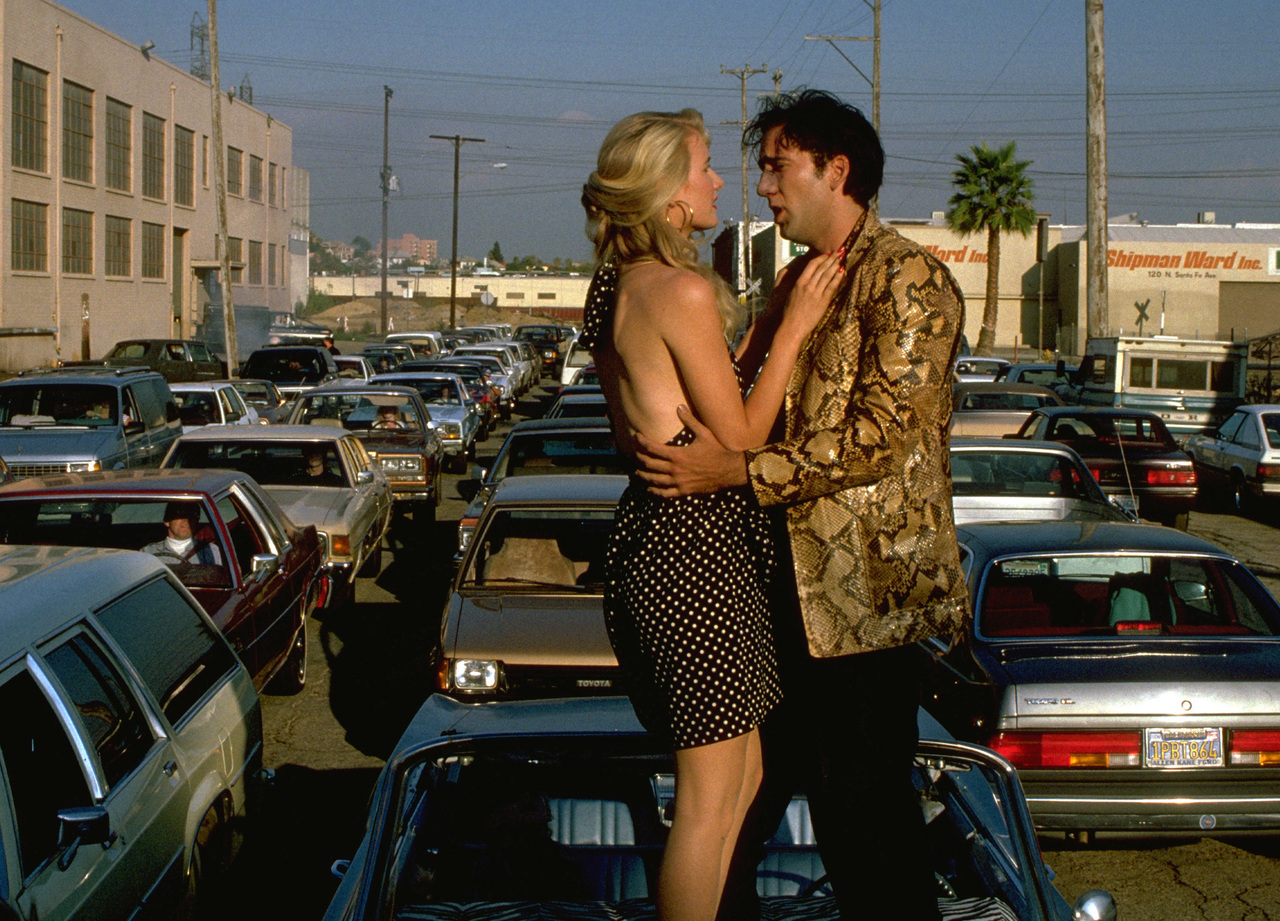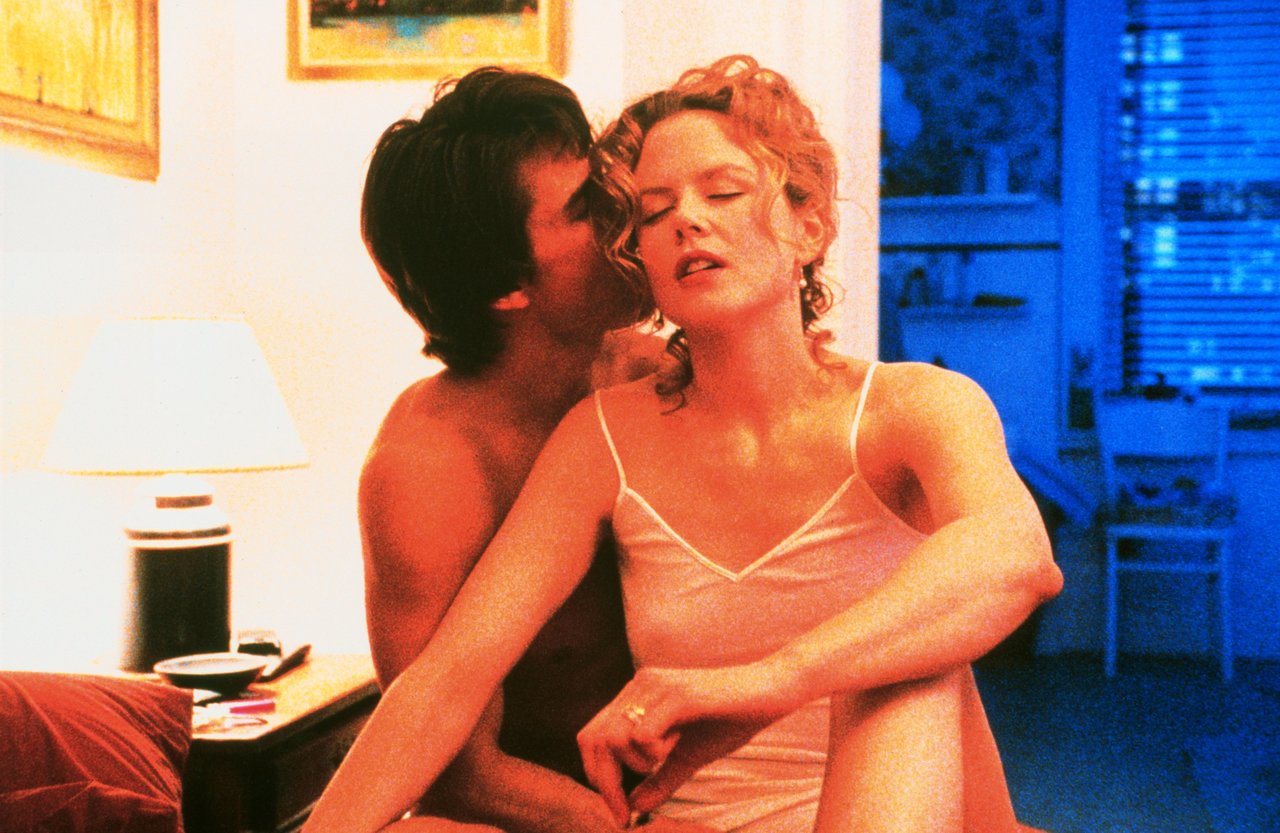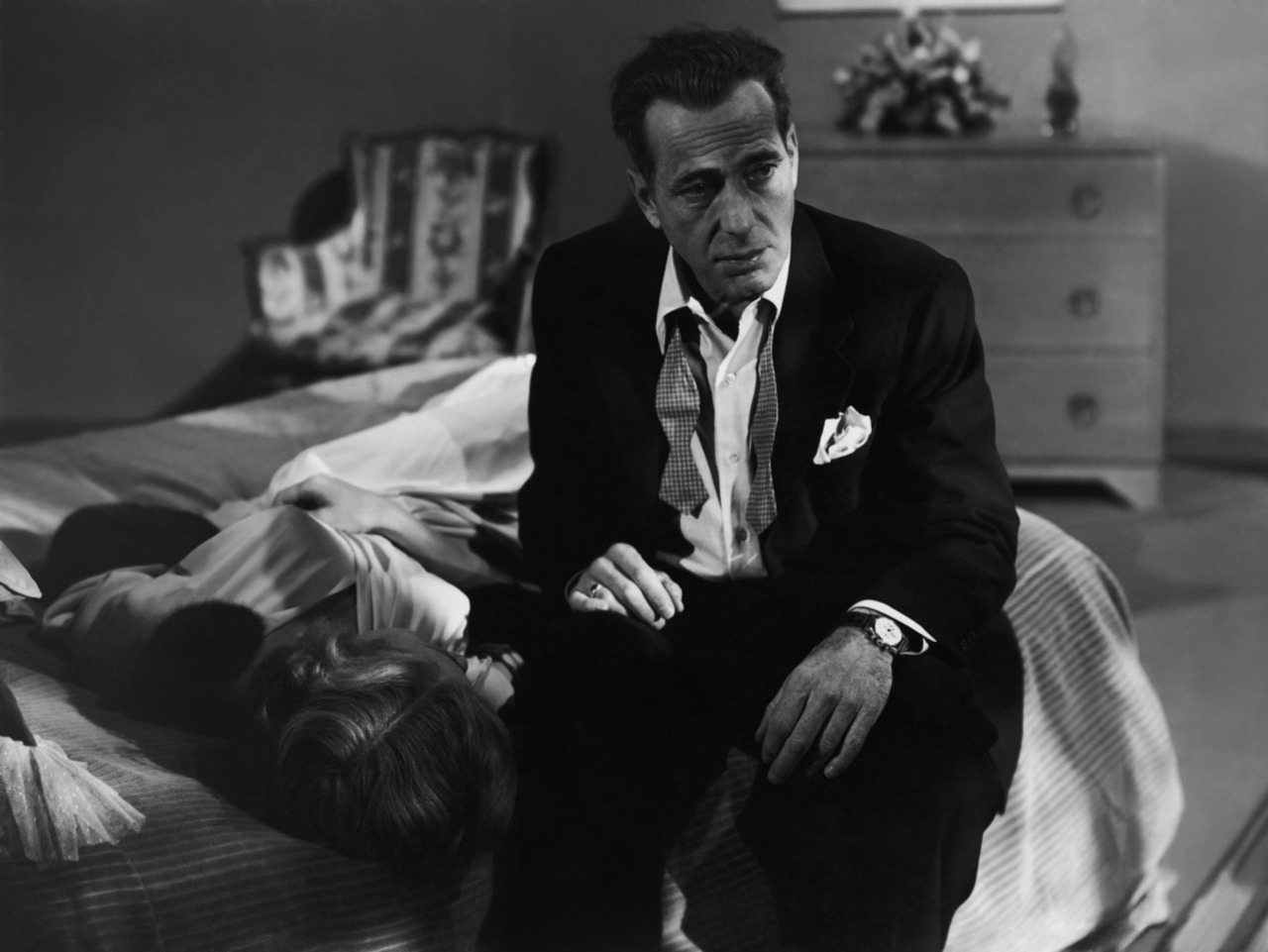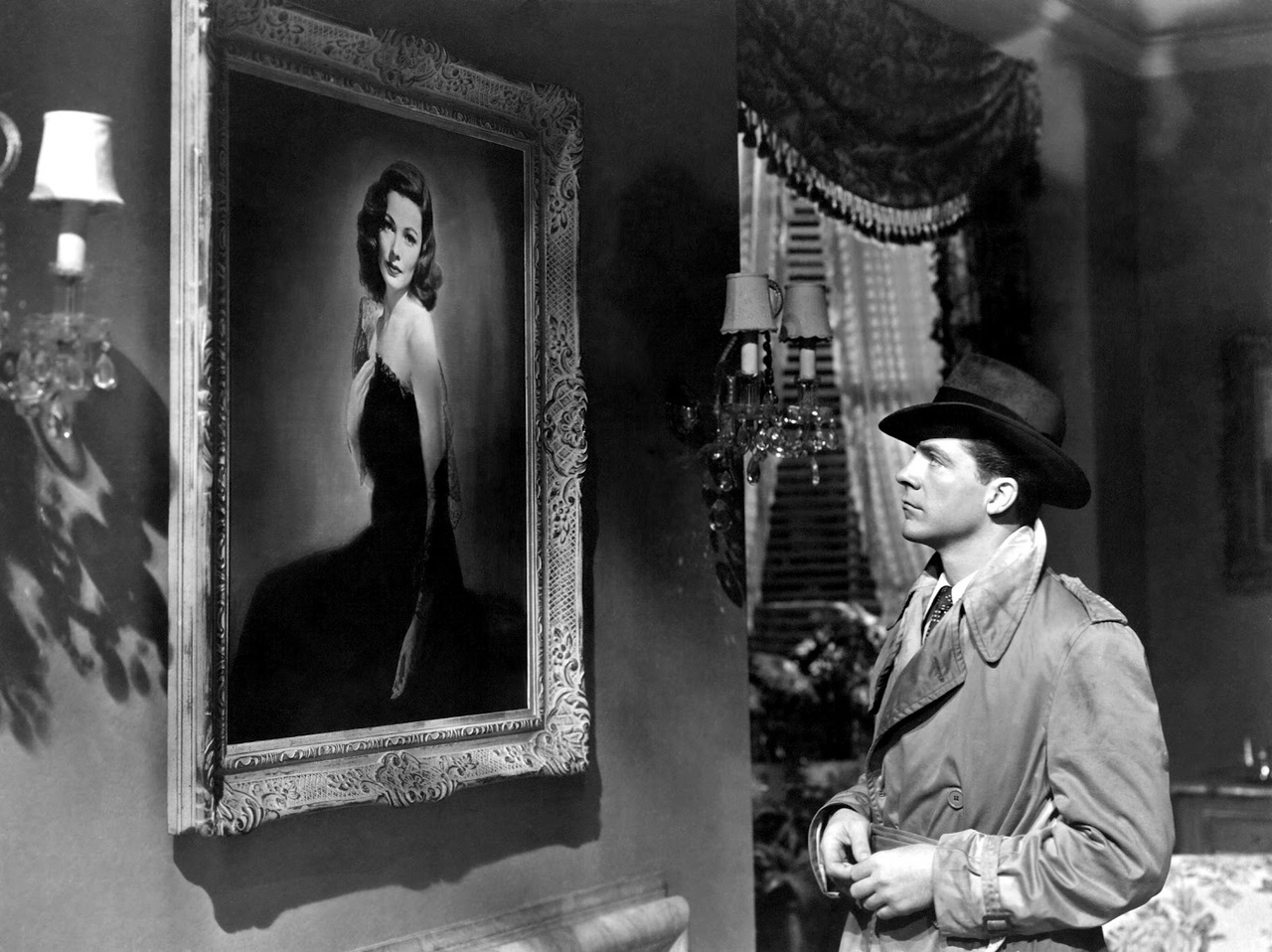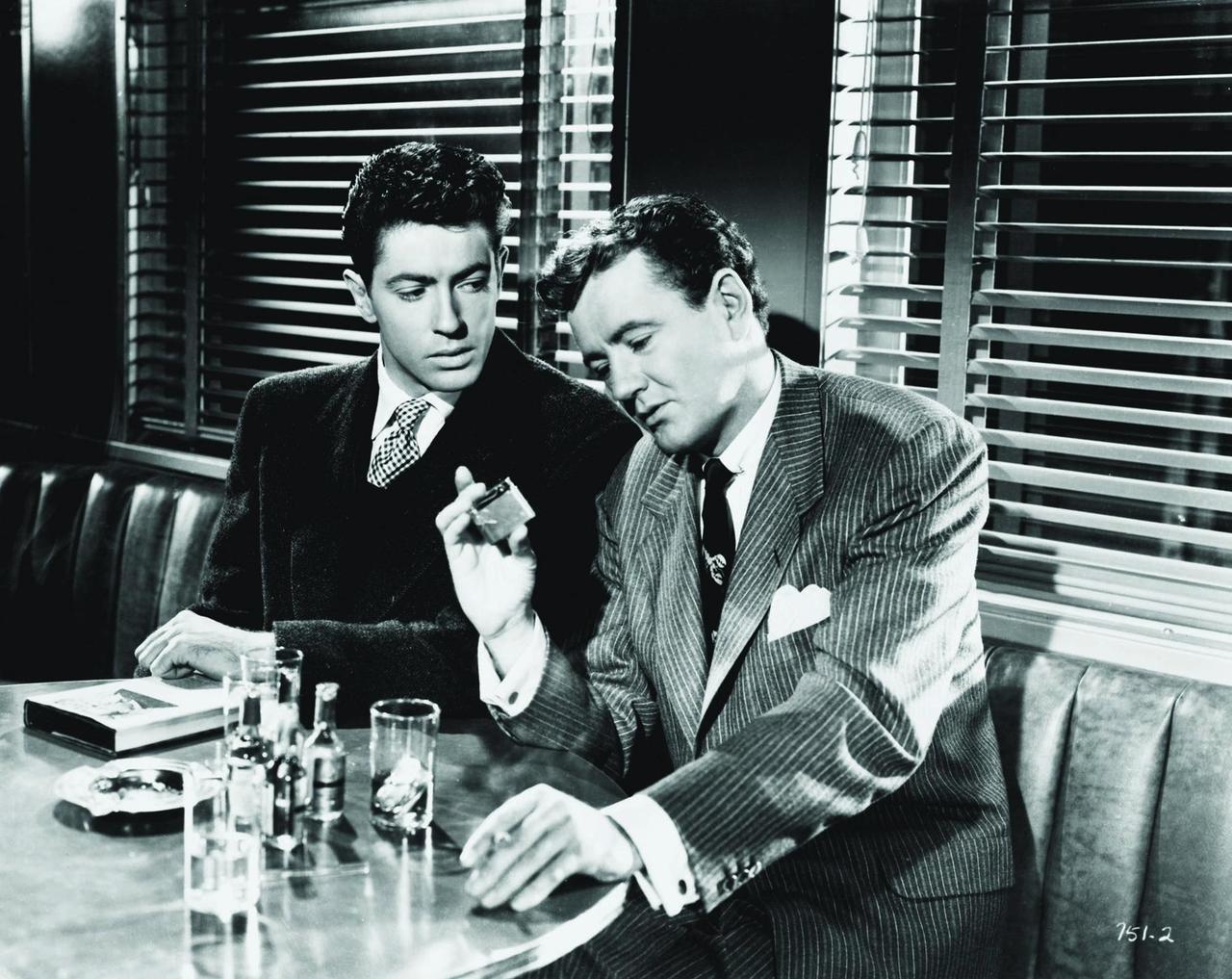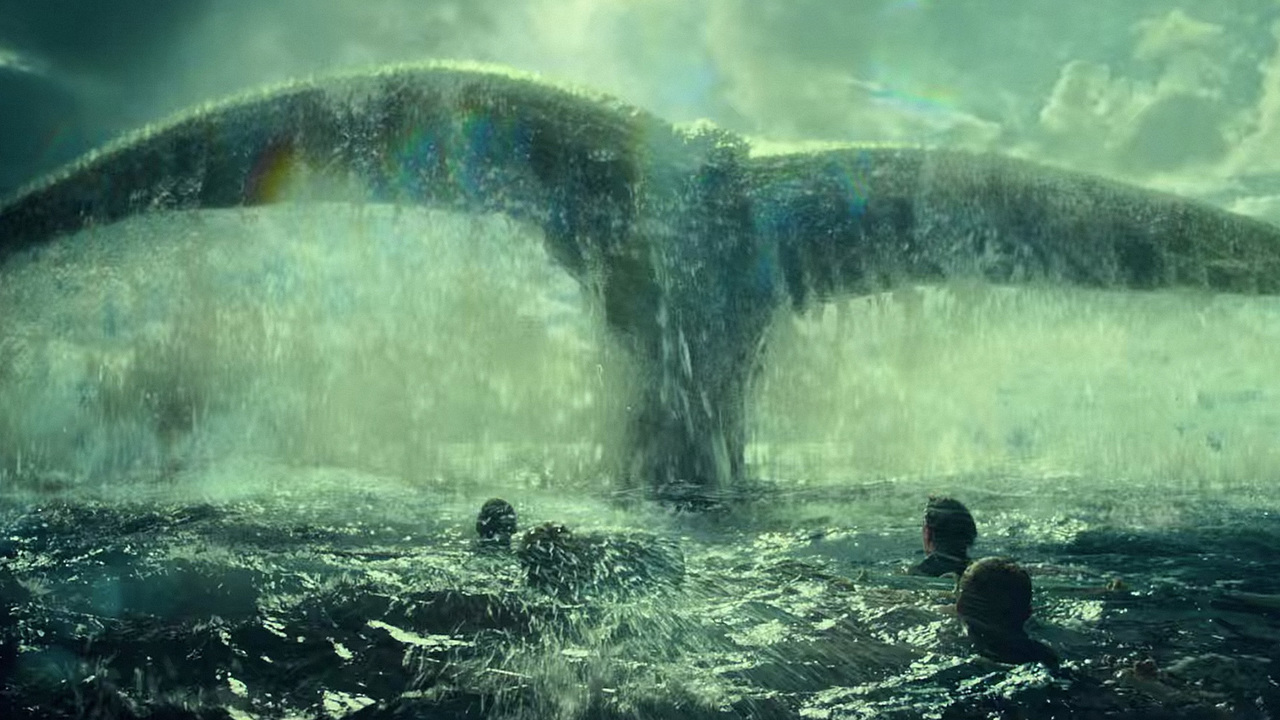 Warner Bros.
---