Good news: Your weekend moviegoing needs have been simplified. Every Thursday morning, our What To See guide will highlight the new releases opening in New York City and NYC repertory screenings that are most worth your time.
Here's your guide for the weekend of July 31 – August 2.
Because Tom Cruise didn't literally hang off the side of a moving airplane for nothing, people…
Mission: Impossible – Rogue Nation (2015)
Director: Christopher McQuarrie
Stars: Tom Cruise, Simon Pegg, Rebecca Ferguson, Ving Rhames, Alec Baldwin, Jeremy Renner, Sean Harris
Whenever someone tries to justify a braindead popcorn movie, they'll typically say things like, "It's meant to be dumb-fun," or, "Just turn your brain off and enjoy it." Which makes sense as long as the filmmakers themselves weren't braindead while making the film. Surface-level fun is all good, but hollow thrills surrounded by idiotic characters and piss-poor writing aren't pleasurable—they're insulting. Sometimes, though, there's a shamelessly indulgent blockbuster that exemplifies how to make a brains-off type of movie without actually turning one's creative brain off. Mission: Impossible – Rogue Nation, the fifth installment in Tom Cruise's reliably entertaining action franchise, is that movie.
And it declares itself as such within seconds. Rogue Nation opens with an insanely grandiose set-piece in which Cruise's daredevil agent Ethan Hunt leaps onto a plane as it's ascending into the sky, hangs on for dear life by the tips of his fingers stares wide-eyed at death as the skin on his face gets blown backwards by the wind; the commentary provided by co-stars Simon Pegg, Jeremy Renner, and Ving Rhames acknowledges the scenario's extremely batshit quality. It's the perfect way to begin a film where Cruise's Hunt laughing in the face of mortality as a convoluted terrorist outfit known as The Syndicate tries to eradicate Hunt and his now-rogue IMF colleagues. For Ethan Hunt, bullets never find him, drowning has only momentary effects and automobile spills produce mere scratches.
The ridiculousness isn't maddening here, though. Rogue Nation writer-director Christopher McQuarrie (who previously directed Cruise in Jack Reacher) is a master at staging elaborate action sequences with well-placed visual and dialogue-serviced punchlines, seamless intercutting and a chest-puffed-up showmanship. The film's shootout that's interspersed with hand-to-hand combat inside a packed Austrian opera house is a thing of, pun intended, operatic beauty; a motorcycle chase sequence in daytime Morocco that bleeds onto a mountainside highway is the closest Hollywood's come to what Gareth Evans did with in-pursuit cars in modern action touchstone The Raid: Redemption.
Through it all, Cruise solidifies his position as contemporary cinema's greatest action star. He sacrifices his body like Jackie Chan but can also out-act Chan in every possible way. Further adding to Rogue Nation's strength is co-star Rebecca Ferguson, a relatively unknown Swede (and star of the BBC series The White Queen) who damn near steals the film right out of Cruise's hands. She's charismatic, gorgeous, mysterious and able to kick serious ass—she's Ingrid Bergman crossed with Gina Carano. Like Rogue Nation as a whole, she's the best kind of eye candy: the kind with heart, soul and smarts.
Where to see it: Opening in wide release
Catch one of the 2015's best performances in one of the year's most polarizing movies…
The End of the Tour (2015)
Director: James Ponsoldt
Stars: Jesse Eisenberg, Jason Segel, Ron Livingston, Mamie Gummer, Joan Cusack, Anna Chlumsky, Mickey Sumner
Writing, in all of its various forms, is often a lonely enterprise, especially for the extremists. Novelists, for example, spend most of their time secluded in rooms where they're only companion is the computer they're using to pound words down; journalists, meanwhile, constantly sit down with higher-profiled strangers in relatively short bursts, unable to forge more than surface-level and mutually beneficial relationships, before heading back to write away on their blandly all-white Word processor screen. In either case, connecting with others tends to be difficult.
Both sides of that coin are beautifully captured in The End of the Tour, a talky and acutely perceptive look at five days shared by the late author David Foster Wallace (Jason Segel) and Rolling Stone reporter David Lipsky (Jesse Eisenberg) in 1996, while Wallace was promoting his soon-to-be-cult-classic novel Infinite Jest. Wallace, a soft-spoken and impenetrable recluse, approaches the extended interview process with his guard up but his honesty never locked away; Lipsky, more of an extrovert but no less socially awkward, struggles with asking the hard questions—like ones about Wallace's rumored past of addiction—as he starts liking his subject on a personal level.
Directed by the underrated James Ponsoldt (Smashed, The Spectacular Now), The End of the Tour embodies truths about the journalistic interview game that few movies ever show, little nuances like how Lipsky constantly checks to see if his recorder's still working. But the film's greatness comes from its lead actors. Both Segel and Eisenberg are remarkable, the latter fine-tuning his signature brand of self-aware neuroses in a performance that's better than his Oscar-nominated turn in The Social Network. Segel, though, is The End of the Tour's biggest revelation, barely resembling the guy who's made a career out of playing harmless punching bags in movies like Forgetting Sarah Marshall and The Muppets. His portrayal of David Foster Wallace is subtly dynamic, a see-saw of sheepish vulnerability and quiet, ego-driven anger.
There's a growing wave of controversy surrounding Ponsoldt's film and how its mere existence goes against everything David Foster Wallace stood for, and those who knew the author—who committed suicide in 2008—have issued thoughtful arguments. But there's no denying The End of the Tour's excellence as a work of tender, intelligent, character-driven cinema, and as the beginning of a new career phase for the guy who once flashed his one-pack belly and groin-area junk for laughs.
Where to see it: Angelika Film Center, Friday and Saturday at 10:00 a.m., 11:15 a.m., 11:50 a.m., 12:35 p.m., 1:50 p.m., 2:30 p.m., 3:10 p.m., 4:25 p.m., 5:00 p.m., 5:45 p.m., 7:00 p.m., 7:40 p.m., 8:20 p.m., 10:15 p.m., 10:45 p.m., 11:20 p.m., 11:50 p.m.; Sunday at 10:00 a.m., 11:15 a.m., 11:50 a.m., 12:35 p.m., 1:50 p.m., 2:30 p.m., 3:10 p.m., 4:25 p.m., 5:00 p.m., 5:45 p.m., 7:00 p.m., 7:40 p.m., 8:20 p.m., 9:40 p.m., 10:15 p.m., 10:45 p.m.
NOTE: Jason Segel will be in attendance for post-screening Q&As following the 7:00 p.m. screenings on Friday and Saturday
Show your respects to a comedy giant who left this world way too soon…
I Am Chris Farley (2015)
Directors: Brent Hodge, Derik Murray
When Chris Farley passed away in 1997, at the age of 33, the comedy scene lost one of its most promising young stars. In movies like Tommy Boy and Black Sheep and on Saturday Night Live, the large and lovable comedian hinted at being a never-seen-before mix of Lou Costello's gentleness and John Belushi's over-the-top mania. Had things worked out differently, Farley may have even become the huge movie star that his buddy Adam Sandler has grown into—at the very least, he would've rendered Sandler's new overweight buddy Kevin James obsolete.
That's the Chris Farley legacy that everyone knows and appreciates, but what about the man behind the hilarity? In the simultaneously heartbreaking and touching new documentary I Am Chris Farley, co-directors Brent Hodge and Derik Murray sit down with the late funny-man's family, closest friends and most trusted collaborators to introduce fans to the real Chris Farley: the loyal brother, the insecure and defensively self-deprecating performer, the SNL backstage prankster who was afraid to write his own sketches, the surprising ladykiller and the tragic drug addict.
I Am Chris Farley's strengths lie in its ability to reach beyond the on-screen personas of stars like Adam Sandler, David Spade, and Mike Myers. In awe of Farley while he was alive, his former SNL colleagues drop their shticks and talk earnestly, at times on the verge of tears and consistently emotional.
Partly because of that, it's the best movie Adam Sandler's been a part of since 2009's Funny People. It's the anti-Pixels.
Where to see it: AMC Empire 25, Friday, Saturday and Sunday at 11:40 a.m., 2:10 p.m., 4:40 p.m., 7:05 p.m., 9:35 p.m.
If you've ever wanted to see the world through Marlon Brando's eyes, here's your chance…
Listen to Me Marlon (2015)
Director: Stevan Riley
Tupac Shakur. Elvis Presley. Chief Keef. And…Marlon Brando?
Indeed, the man who's widely considered to be the greatest actor of all time is the latest celebrity to receive the hologram treatment, but not in a similarly gimmicky way. Decades before he died in 2004, Brando tried to get a jump on the future by having his head and face digitized, and that hologram Brando cranium is at the center of Listen to Me Marlon, a haunting and brilliant new documentary from British director Stevan Riley. Through the cooperation of Brando's estate, Riley acquired boxes' worth of the late actor's private journal-like recordings, and he puts those audio files beneath the digital head to allow Brando to narrate his own life story.
The cumulative effect is, simply put, incredible. Not unlike the heart-ripping Amy Winehouse doc Amy, Listen to Me Marlon paints a sprawling yet largely sad and unforgettable portrait of a lost icon. That aforementioned digital Brando only appears on screen a few times, but its voice is omnipresent, guiding viewers through a life-spanning journey that's illustrated by home videos, archival photos, press clips and scenes from Brando's many films.
Remorse is the predominant feeling throughout Listen to Me Marlon. Riley opens the film with footage from Brando's Beverly Hills Compound in 1990, where his son Christian murdered his half-sister Cheyenne's boyfriend. That event's tragic qualities hover over the film even as you watch Brando turn into a megastar, romance countless beautiful women, use his power to help the civil rights and black power movements and generally sit on top of the world.
Listen to Me Marlon amazingly demonstrates how, for some celebrities, being famous is more curse than gift. The fact that the words are coming directly from the God of All Actors' mouth gives that message incomparable weight.
Where to see it: Film Forum, Friday, Saturday and Sunday at 12:30 p.m., 2:50 p.m., 5:10 p.m., 7:30 p.m., 10:00 p.m.
Because nothing says "brunch" like marijuana and Keanu Reeves…
Friday (1995) and Speed (1994)
Directors: F. Gary Gray (Friday), Jan de Bont (Speed)

The Saturday morning struggle is real, folks. You know the scenario: after a grueling work week, you and some friends hit the town on Friday night, do multiple tequila shots, hook up with bar mavens who are, at best, beer-goggles attractive and wake up the next morning feeling like you fell asleep with an anvil resting on your forehead. Those Saturday morning bagel sandwiches don't always cut it. There needs to be a better pick-me-up solution.
How about Mrs. Parker and Hollywood's most wooden yet lovable action movie star? Thanks to Brooklyn's Nitehawk Cinema, the Saturday and Sunday morning struggles don't have to be so unbearable this weekend. On Saturday, you can head over to Nitehawk, drink a replenishing Bloody Mary or a Mimosa, eat some breakfast tacos and watch Ice Cube and Chris Tucker be endlessly hilarious in the stoner classic Friday. As they say, laughter is the best medicine, and there aren't many things funnier than Smokey's "Freddie Jackson" rant and watching poor Red get "knocked the fuck out!"
As for Sunday, reserve the your post-Saturday-night-turn-up resuscitation for Keanu Reeves and Sandra Bullock, the two heroes of the still-badass 1994 action flick Speed. Beware, though: its premise—an Los Angeles SWAT office must keep a bus moving above 50 mph or else dozens of people will die—might conjure up bad memories from the night before. Yes, we're talking about that long bus ride home after you got kicked out of the club for grossly returning your tequila all over the dance-floor.
Where to see it: Friday - Nitehawk Cinema, Saturday and Sunday at 12:00 p.m.

Speed - Nitehawk Cinema, Saturday and Sunday at 11:30 a.m.
---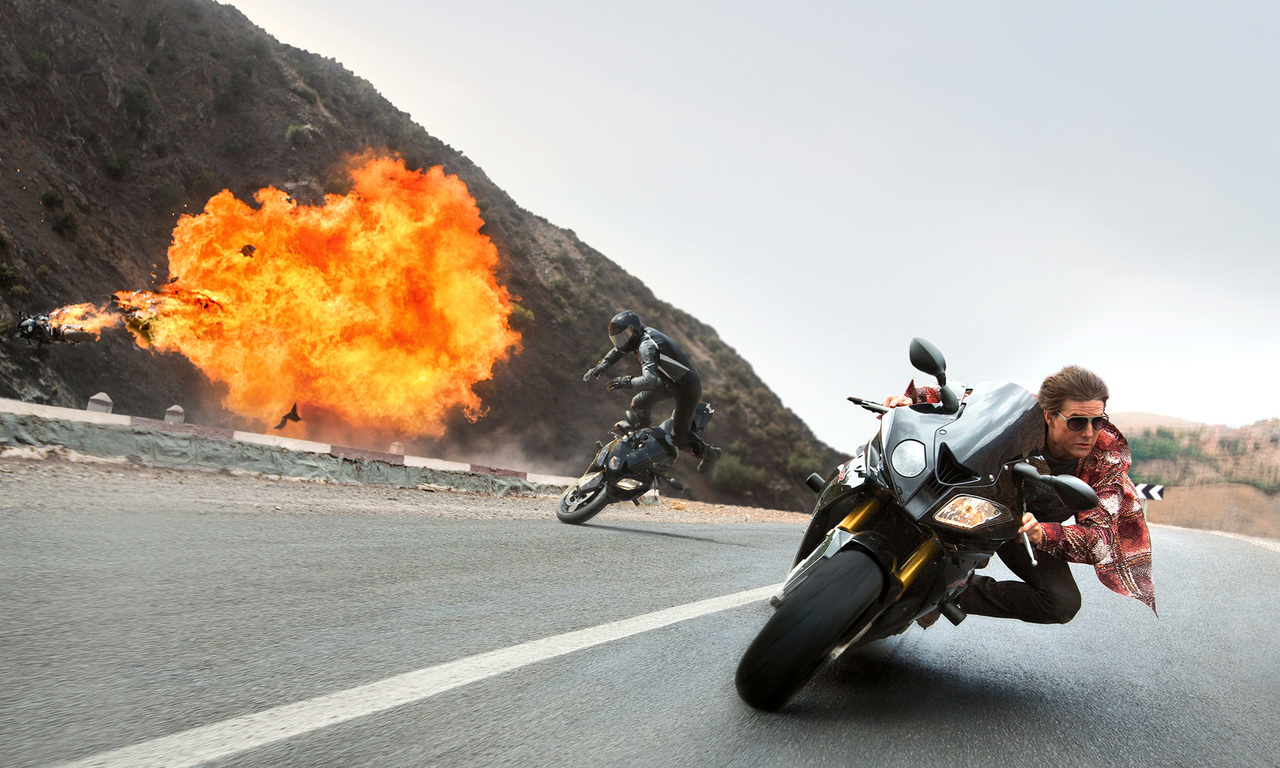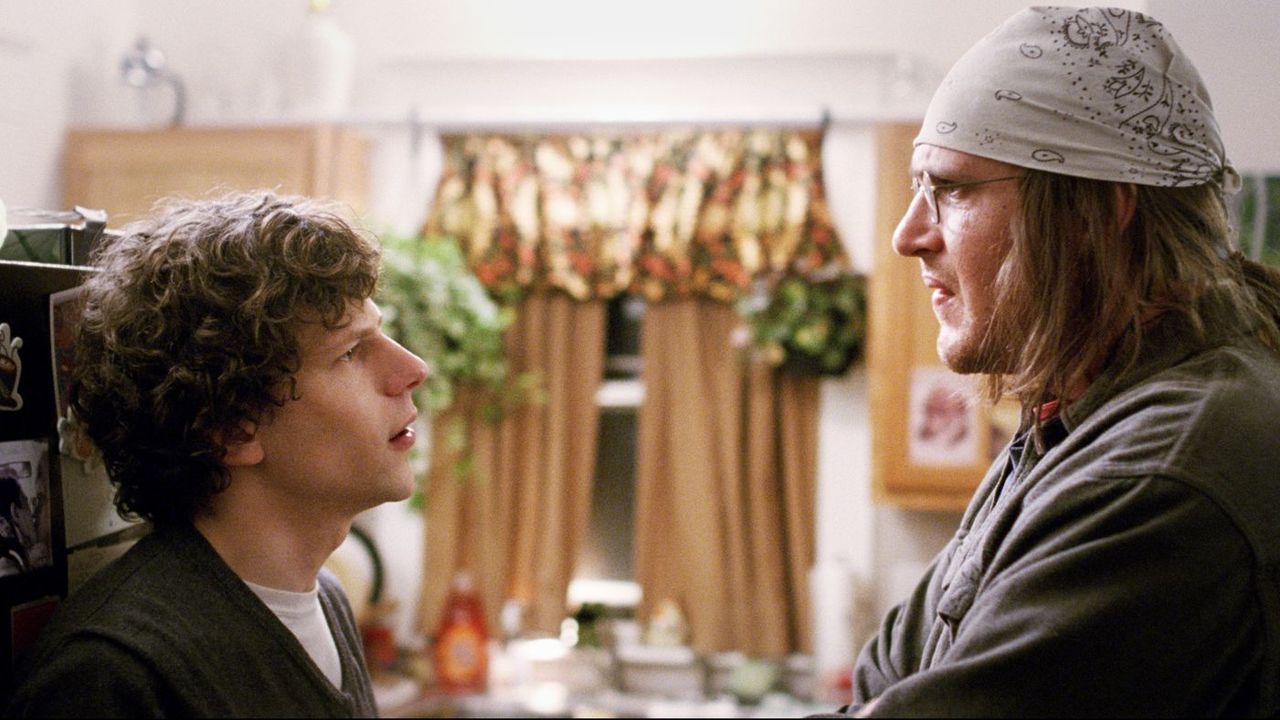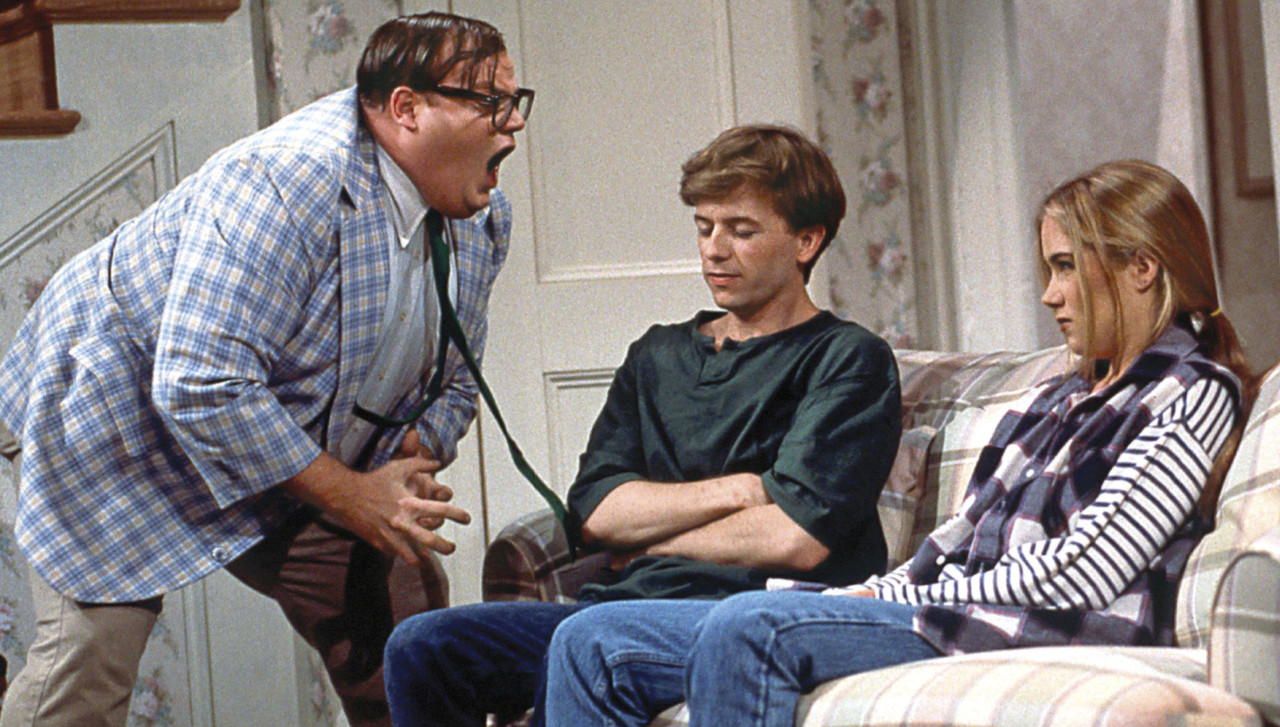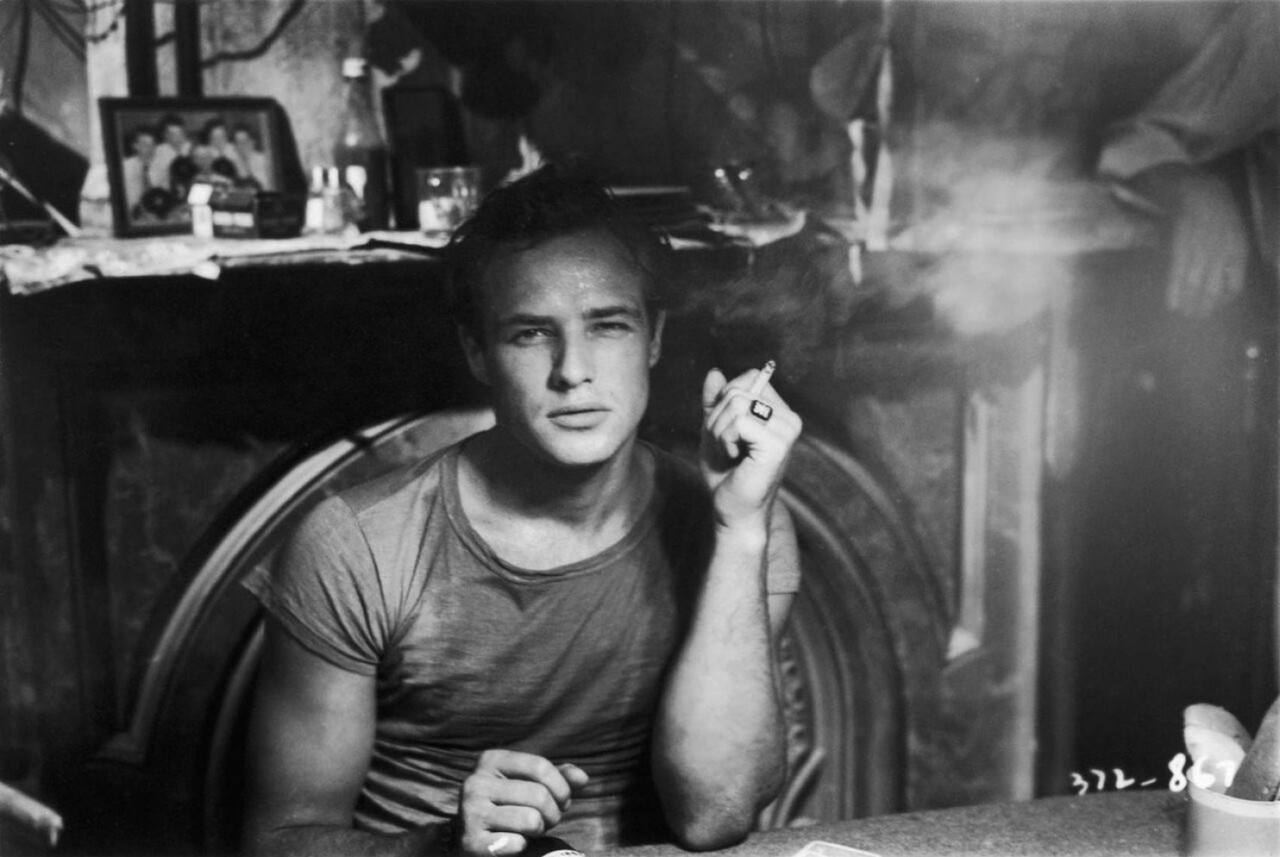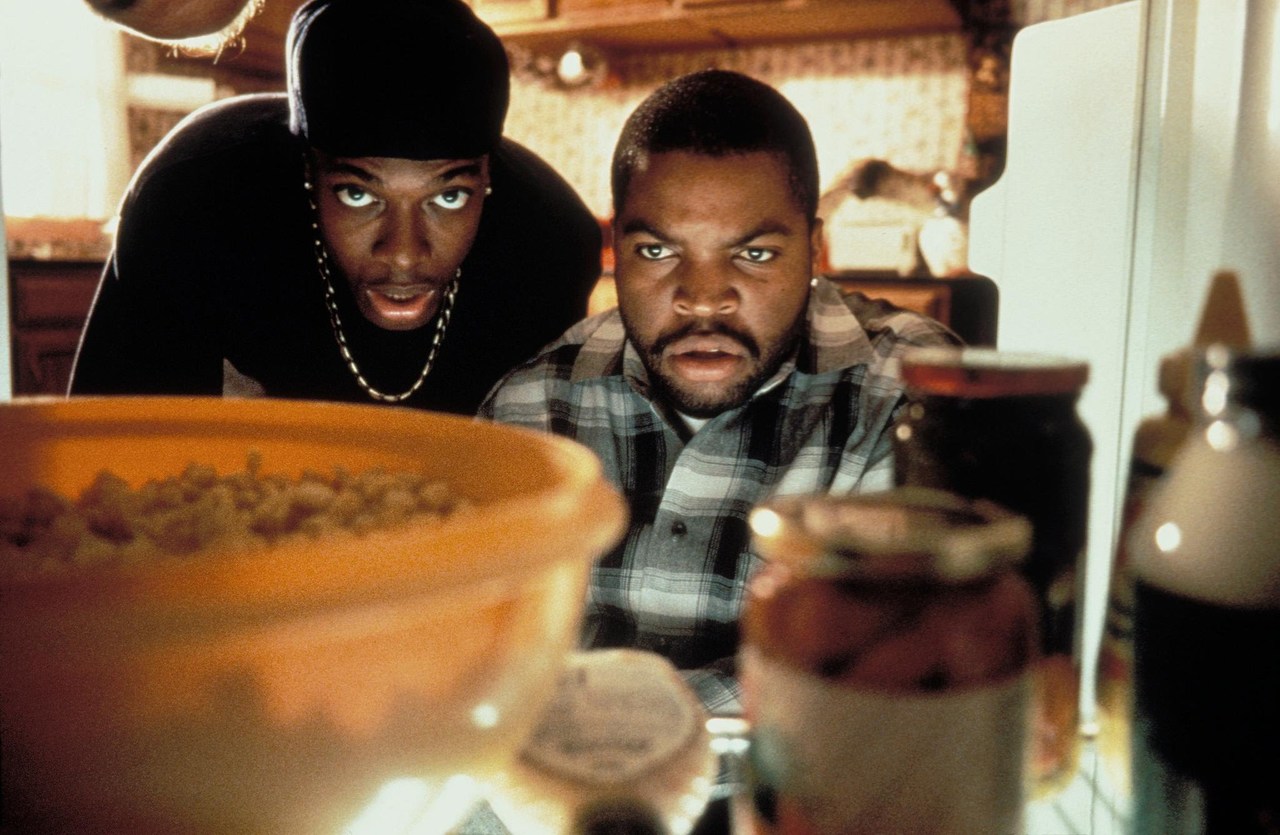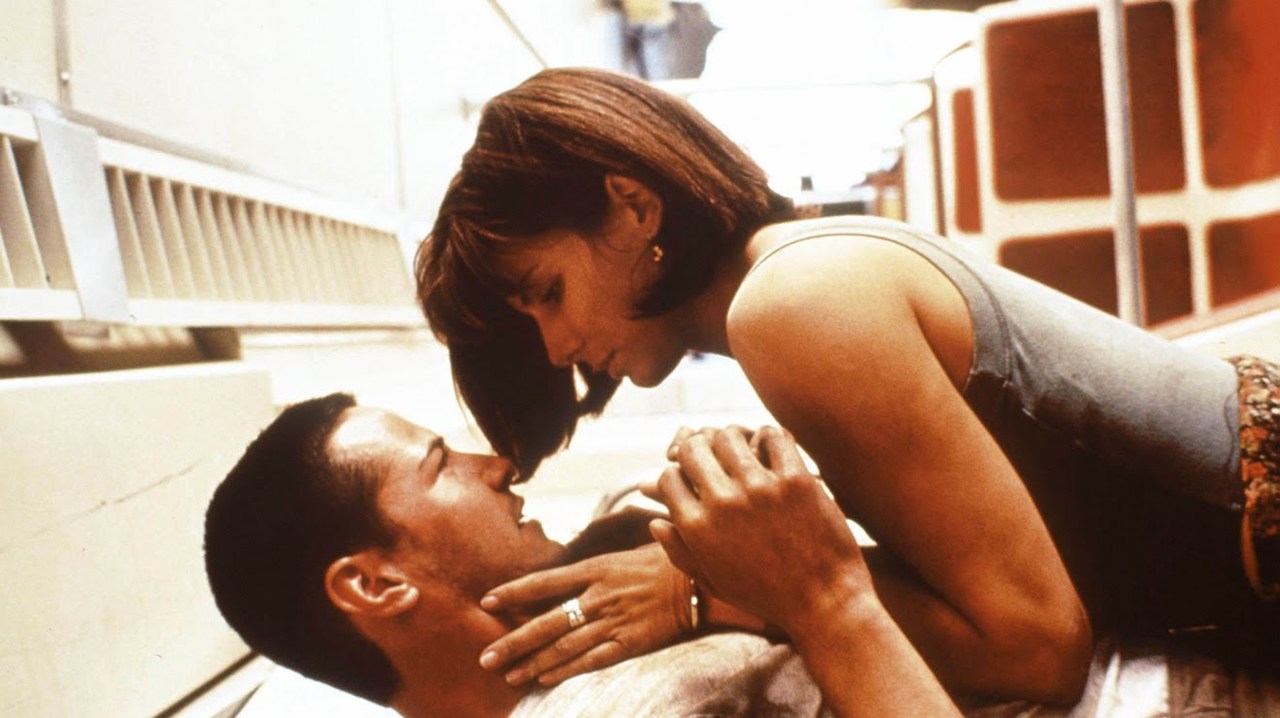 ---