It's about time Ryan Reynolds catches a break.
Okay, so he's not exactly a sad sack. Yes, the A-list actor is married to the gorgeous Blake Lively, earns millions of dollars per movie and is undeniably good-looking. "Woe is me," right? Well, yeah, kinda. Despite those positive traits, however, Reynolds hasn't been able to truly capitalize on his movie star potential. A naturally charismatic and likable actor, he's made one bad project choice after another, leading massive Hollywood flops (Green Lantern, R.I.P.D.) and taking chances on riskier indie fare that critics have brutalized (Atom Egoyan's The Captive). You root for him while hoping he'd take cues from guys like Jake Gyllenhaal and find his own Nightcrawler.
Here's the thing: Ryan Reynolds does have his own Nightcrawler, and it opened theatrically this year. And nobody knew a thing about it.
But first, the main reason why Reynolds is currently trending on Twitter. Last night, after being unveiled on Conan, the first official red-band (read: R-rated) trailer for Marvel's Deadpool hit the web; understandably, people lost their heads over it. Reynolds stars as a wisecracking cancer patient who undergoes a similar laboratory experiment to that of X-Man supreme Wolverine and becomes a costumed mercenary able to drop expletives as swiftly as he can empty bullets into a trio of villainous goons' head at the same time. Profanely funny, the Deadpool trailer feels like a Seth MacFarlane superhero movie, which explains why it's so exciting to everyone right now—grittier than Ant-Man and meaner than Guardians of the Galaxy, it looks nothing like any of the recent Marvel films.
Deadpool, scheduled for a February 2016 release, is the product of Reynolds' last eleven years spent trying to get 20th Century Fox's big-wigs to make it happen for him. You may recall that he played a lamer version of the character in the altogether forgettable X-Men Origins: Wolverine; ever since then, Reynolds has wanted to do the notoriously rambunctious and dirty character justice. In a career full of missteps, Deadpool feels like it could be Reynolds' long-overdue redemption.
In reality, that redemption should've happened this past February, when that aforementioned Nightcrawler connection materialized. Given one of those dumped-into-oblivion releases, following a string of successful fall 2014 film festival screenings, Reynolds' oddball serial killer flick The Voices never stood a chance at finding its audience. Its lack of marketability didn't help matters, either. Bloody as hell and morbidly hilarious, The Voices is the sweetest, most heartwarming film you'll ever see that features women's severed heads in a refrigerator.
Reynolds plays the nebbish Jerry, a well-meaning and soft-spoken factory worker who longs for the beautiful women in his office (played by Gemma Arterton and Anna Kendrick), but also harbors a deeply disturbed psychosis. At home, in his ramshackle apartment, he believes his pet dog and cat can speak—the canine, Bosco (voiced by Reynolds), is the good angel pushing him away from the darkness, while the feline, Mr. Whiskers (also voiced by Reynolds), is the malicious enabler/bad angel provoking Jerry's inner demons.
The bodies drop and the limbs pile up, yet The Voices never descends into outright horror—it's the anti-Henry: Portrait of a Serial Killer even though it's really not dissimilar to that hardcore genre classic. It's that film's Hanna-Barbera equivalent. It's also one of the smartest portrayals of schizophrenic insanity in years, with director Marjene Satrapi (Persepolis) masterfully separating Jerry's reality and hallucination-based non-reality in distinctly contrasting ways.
Through it all, though, The Voices is Ryan Reynolds' eye-opening, award-worthy showcase. In the best performance of his career, Reynolds sheds his usual smug and dickishly self-aware cool-guy shtick and generates instant empathy as the kind of pathetic pushover you just want to hug and/or buy a beer, and when Jerry starts killing, he keeps the character's vulnerability on full display. As he's plunging knives into women's chests or talking to a decapitated head while stuffing hacked-off arms and legs into Tupperware containers, Reynolds makes you love the guy. He turns dead body disposal into something as seemingly innocent as an insecure teenaged outcast playing Dungeons & Dragons at home alone.
When Deadpool hits theaters on February 12, Reynolds will most likely be celebrated as a kind of comeback king, having emerged from the depths of critical bashings and box office duds. At San Diego Comic-Con last month, the Deadpool trailer's screening reportedly earned one of the few wholesale standing ovations inside Hall H—the comic book audience wants this movie badly. It'll be huge. Hopefully, everyone who watches Reynolds looking like "Freddy Krueger fucked a topographical map of Utah" (the funniest line in the Deadpool trailer, delivered by co-star T.J. Miller) will also honor the one-year anniversary of the star's most underrated movie. The Voices is a cult classic just waiting to be given its proper chance to become one.
There's no reason to wait until February, though, to make that happen. The Voices is currently available on DVD and Blu-ray. You'd be wise to rent or buy it this weekend rather than shelling out cash to see Fantastic Four, which is apparently boring garbage.
---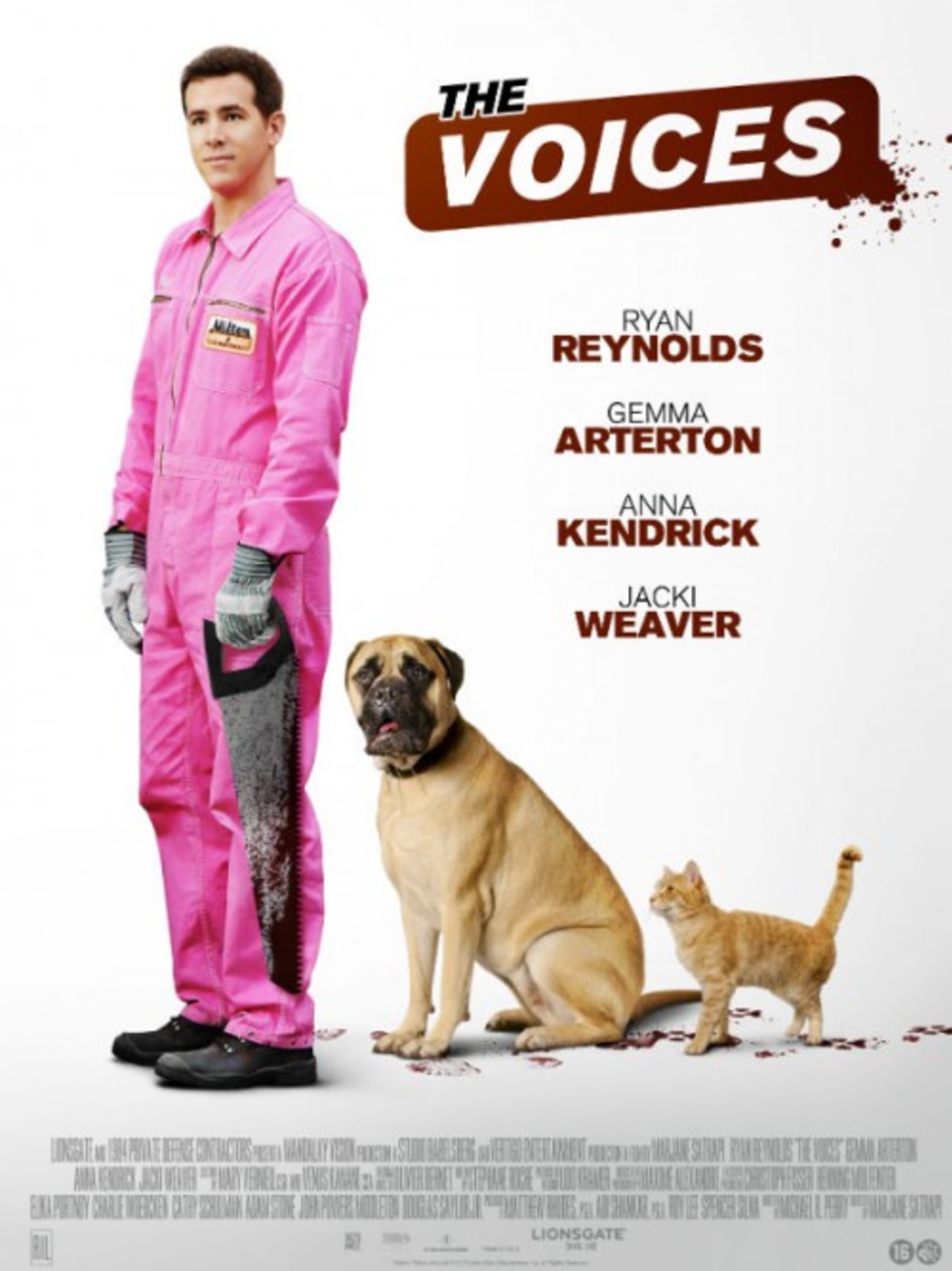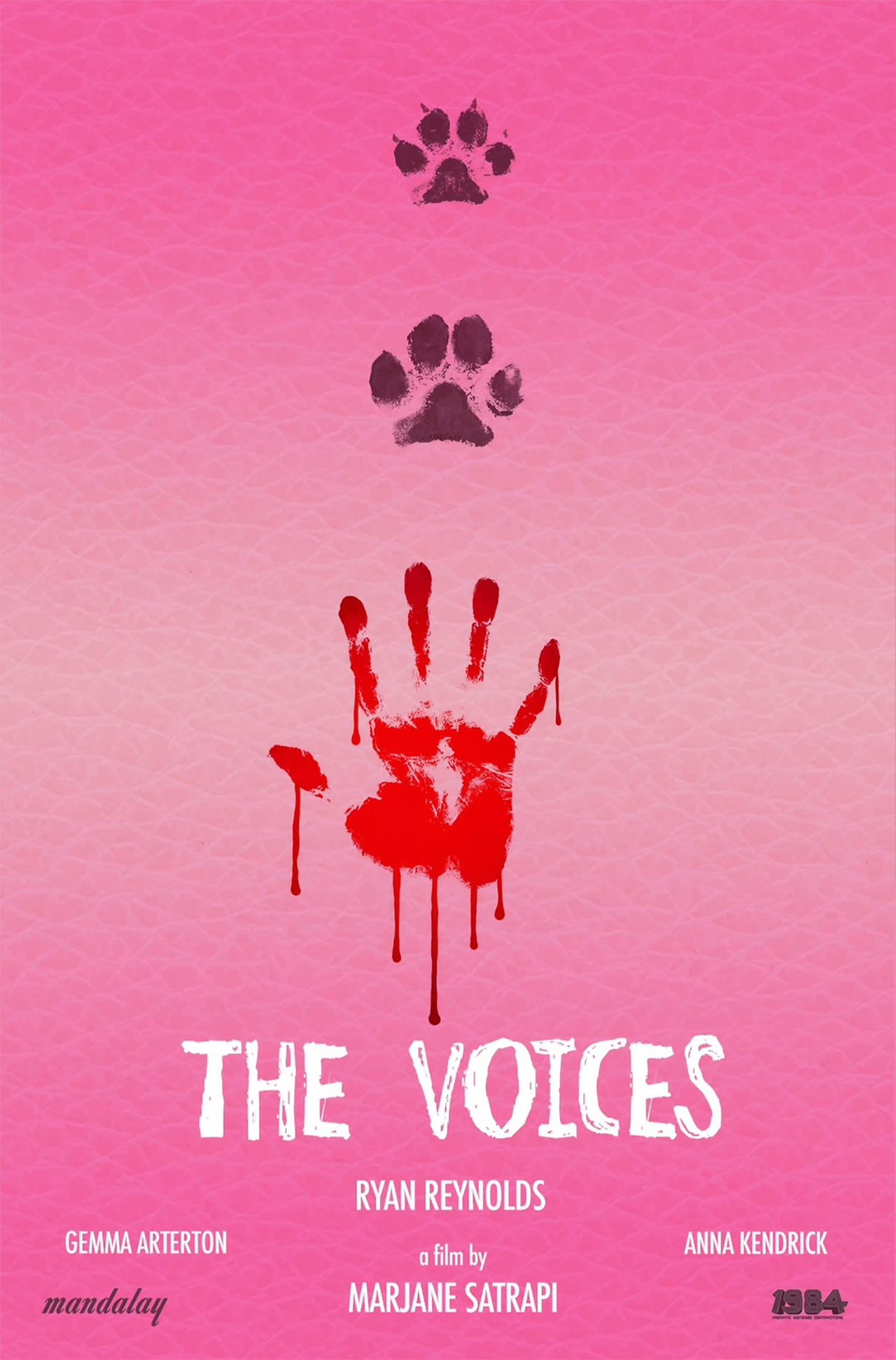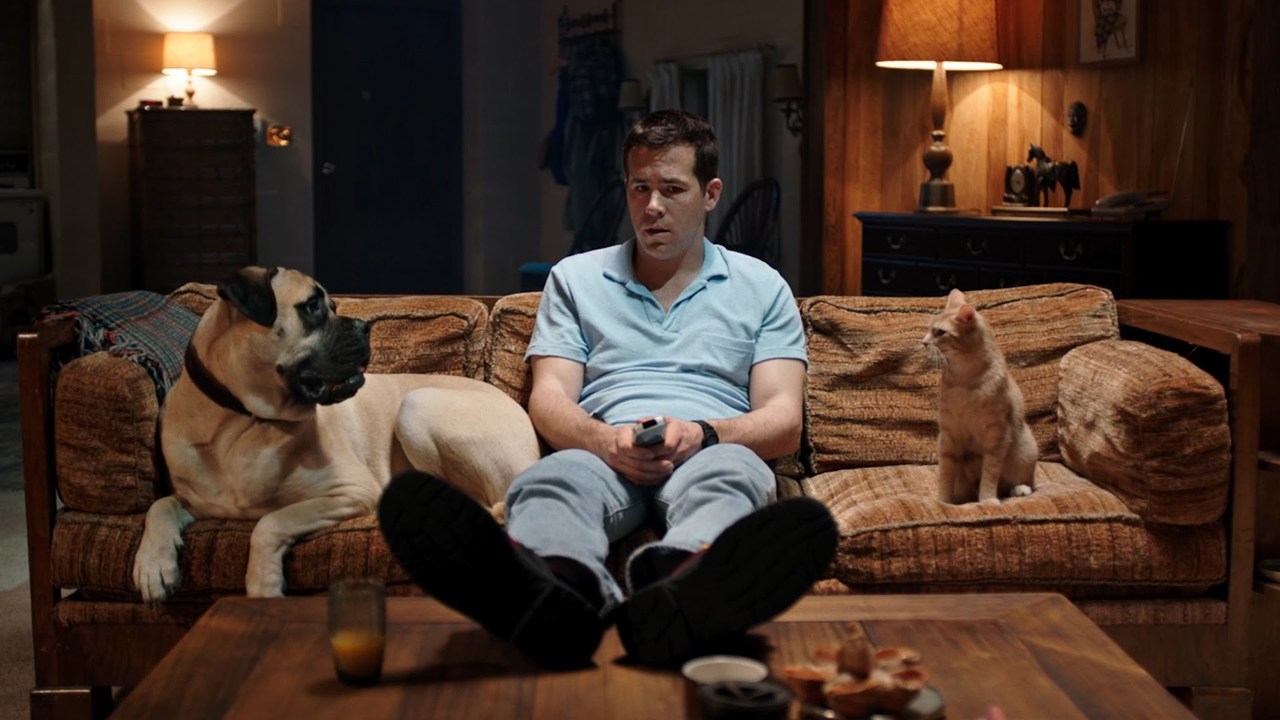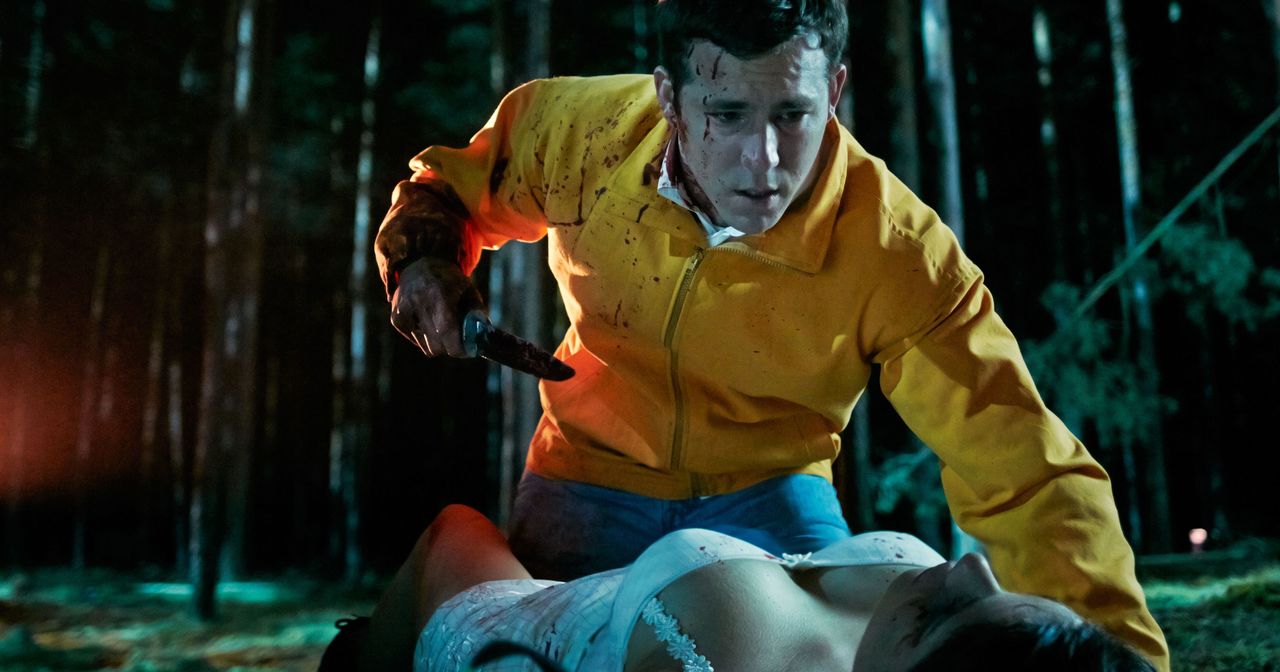 ---