Exclusive Bactrack Clip Will Get the Monday Morning Blood Curdling
What you need to watch: Indiewire brings you a special sneak peek at one of the Festival's most fearfully-awaited World Premieres. Backtrack is a spooky and suspenseful supernatural thriller from Australian writer-director Michael Petroni that stars Adrien Brody as a disturbed psychologist who begins to notice a ghostly recurrence among his patients. Let's let it at that, shall we? Watch here and give your stolid Mondays the spine-chilling jolt they need!
What Tribeca says: We'll bring the scares. Just make sure you're there.
When Rhymefest Met Kanye
What you need to watch: Ricki Stern and Annie Sundberg's In My Father's House is a moving, mature, and multigenerational documentary about the rapper Che "Rhymefest" Smith and his journey to find and later reconcile with the destitute, dishonest, and now helpless father who walked out on Smith and his mother over twenty years ago. In this funny, first-look clip from BET, Smith recalls meeting a young and "arrogant" Kanye West, who would go on to become Smith's close friend and recurring collaborator.
Tribeca says: In My Father's House is an emotional and absorbing piece of documentary filmmaking that's also deeply insightful, full of surprises, and sure to be a Festival gem. Don't miss it!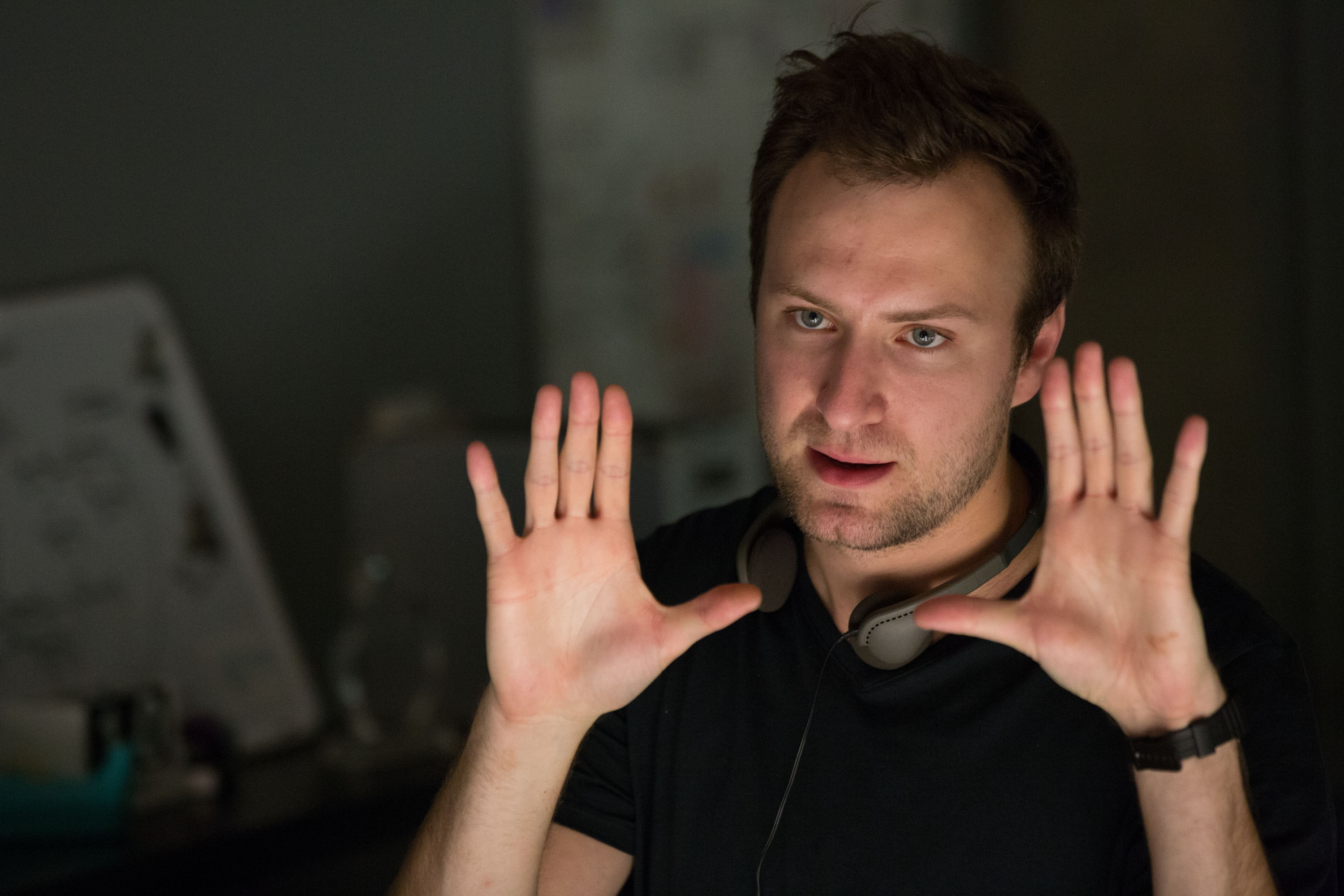 David Gelb Comes Home
What you need to read: Shoot Online interviewed David Gelb, who made his Tribeca debut in 2006 with the short film The King of Central Park before going on to direct the celebrated documentary Jiro Dreams of Sushi and this year's Olivia Wilde scarer The Lazarus Effect. Gelb is returning to the Festival this year with his Spotlight title A Faster Horse, a fun and fascinating documentary about the Ford Mustang, as well as the panel "Tribeca Talks: After the Movie," where his new Netflix docuseries Chef's Table will be screened and savored by foodies and filmgoers alike.
Tribeca says: We hope you'll join us in welcoming home this thriving, New York-born filmmaker and acclaimed Tribeca alumnus when A Faster Horse premieres at the Tribeca Drive-In at the World Financial Center Plaza on April 18th!
Cinema, Italian Style
What you need to read: Italian Cinema & Art Today has the deep dish on the Festival's four contemporary Italian titles, from Wondrous Boccaccio, the Taviani brothers' gorgeous tribute to Italy's history and storytelling traditions, to the crowd-pleasing horse-racing doc Palio to the angry, amorous marital tearjerker Hungry Hearts (above), which copped top acting prizes at this past year's Venice Film Festival for Girls' Adam Driver and rising Italian actress Alba Rohrwacher, who also delivers a careful and charismatic performance in the transgender drama Sworn Virgin.
Tribeca says: Keep an eye out for these four hotly-anticipated films and be sure to remember the sublime, Tilda Swinton-esque Alba Rohrwacher. Hers is a name you won't be forgetting anytime soon...
Tribeca Street Fair Makes the Festival a Family Affair
What you need to know: Tribeca's annual downtown street fair is set to take place Saturday, April 25th on Greenwich Street between Hubert and Chambers, and it's already being singled out as one of April's most highly-anticipated outdoor events. Full of live performances and free activities that range from crafts, cooking, and moviemaking, it's a must-do for any New Yorker seeking family-friendly events at this year's Festival. Goodfellas aside, of course.
Tribeca says: We're thrilled to carry on this yearly tradition and continue in the revitilization and unification of our beautiful, beloved city.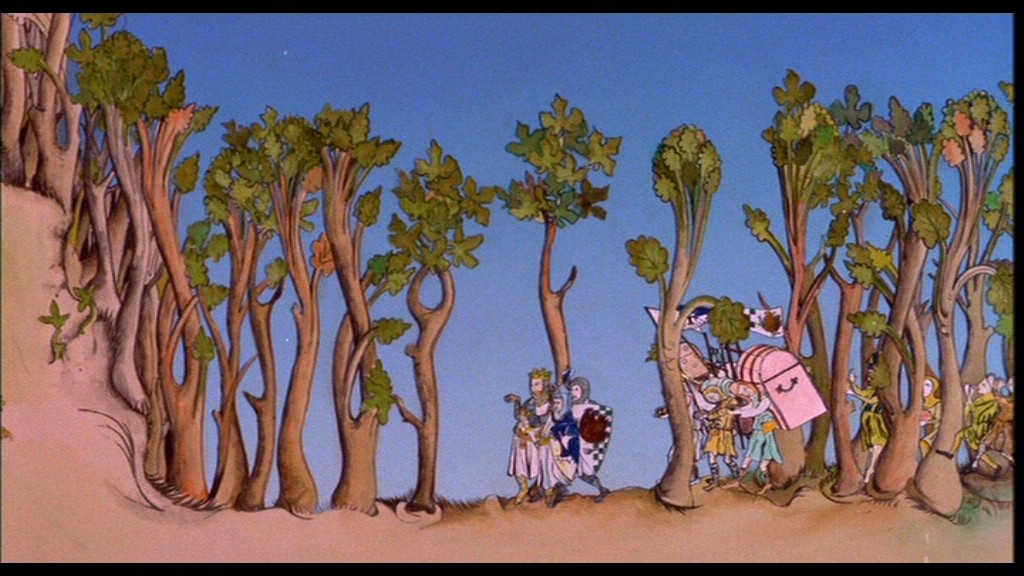 The Holy Grail of Tribeca Trips
What you need to know: Listen up, UK filmgoers! Zavvi Blog is offering an awesome opportunity for one lucky Monty Python fan to win a three-night trip to New York, where the winner and a guest of his/her choosing will attend Tribeca Film Festival's 40th Anniversary screening of Monty Python and the Holy Grail at the Beacon Theatre on April 24th, followed by a reunion Q&A with the Pythons themselves!
Tribeca says: The contest closes this Sunday, April 5th, so get your name in now and we'll look forward to seeing you at this year's Festival!
Famous Faces Unite at Festival Kickoff Event
What you need to know: The 2015 Tribeca Film Festival got off to a considerably starry start at a kickoff cocktail reception at Los Angeles' Standard Hotel this past week, drawing together Colin Hanks, Kelly Lynch, The Driftless Area's Anton Yelchin and Alia Shawkat, Tenured's Kate Flannery, Merry Xmas's Matthew Modine and his director/son Boman, Bleeding Heart's Harry Hamlin and (Real House)wife Lisa Rinna, directors Matt Fuller (Autism in Love), Vanessa Hope (All Eyes and Ears), and Nick Sandow (The Wannabe) and a platinum blonde Roseanne Barr, subject of the in-depth documentary Roseanne for President!
Tribeca says: Check out these engrossing, hardworking talents and the films they've lovingly labored over when the 2015 Tribeca Film Festival begins on April 15th!
---