AWA Studios, the creator-first company where a diverse group of the most outstanding artists, writers, and artisans do their best work and retain ownership of their ideas, has come together with Tribeca again this year to create the imagery for the Tribeca Festival Awards that celebrate the top achievements in the Games, and Immersive, Audio Storytelling categories, as well as the Tribeca X winners. AWA has already created 36 original titles, 175 episodes and 452 characters and has numerous Film & TV projects under development with such partners as Warner Bros., Discovery, and Fremantle.
AWA partnered with renowned comics artist Alex Maleev to create the limited-edition digital art pieces.
Bulgarian born, Eisner Award winner Alex Maleev continues an over two decade career in sequential illustration and fine art with works ranging from Marvel's Daredevil and Moon Knight to DC Comic's Batman and recent Suicide Squad - Get Joker! oversized, prestige format series. Currently residing in the Park Slope area of Brooklyn, NY, Maleev often uses New York's unique and iconic architecture and skyline as both reference and inspiration in his ever evolving work. This signature aspect of his work is carried through in the Tribeca Festival design.
Tribeca Sunset
Medium: Digital
Specs: 9.6" x 14" with border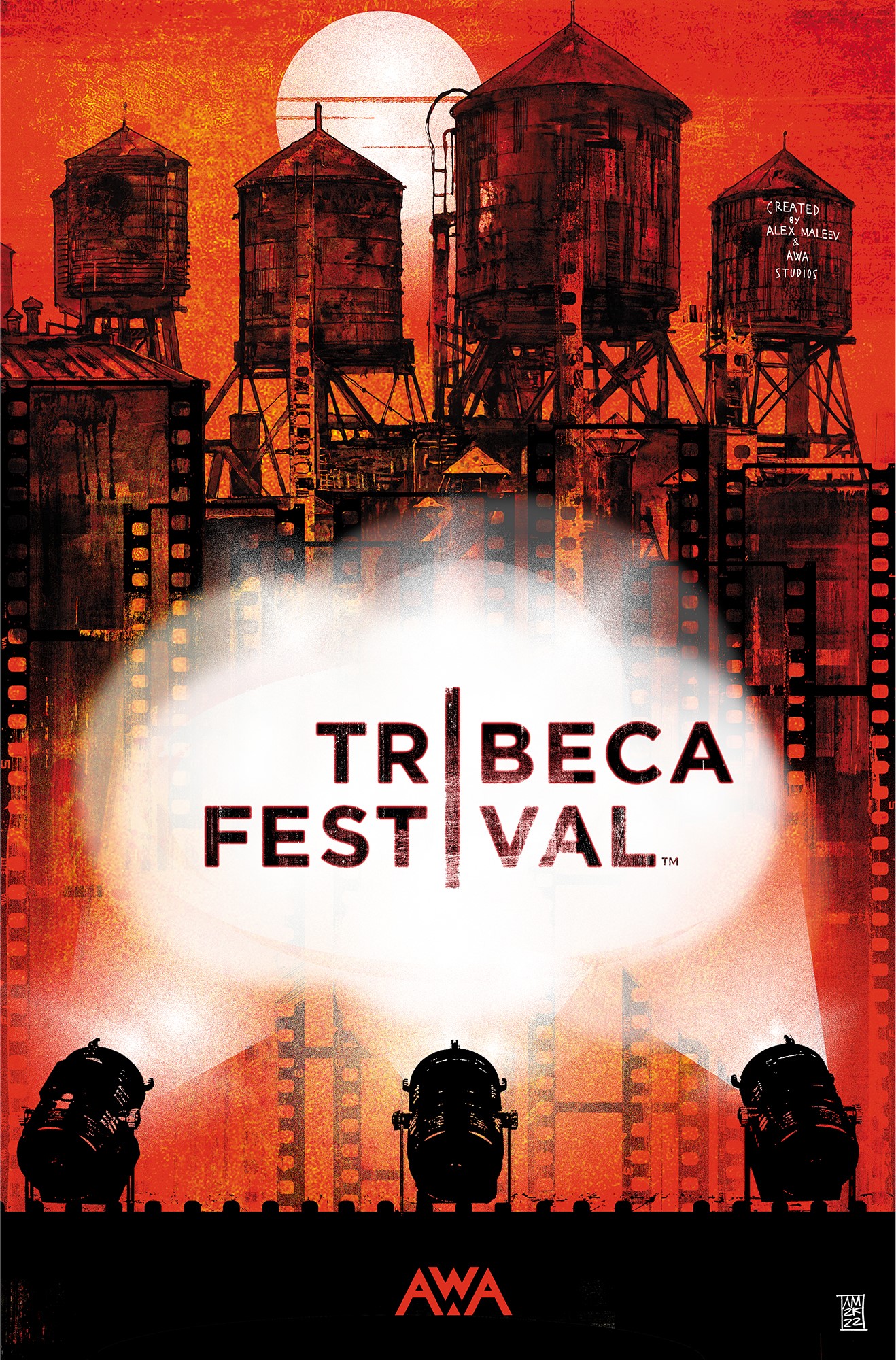 ---