The Adderall Diaries (Dir. Pamela Romanowksy)
Distributor: A24
Expect It: 2016
Synopsis: Elliott (James Franco), a once-successful novelist inflicted with writer's block and an Adderall addiction strives to escape his problems by delving into the world of a high-profile murder case. Amber Heard, Ed Harris, and Cynthia Nixon co-star in this adaptation of Elliott's best-selling memoir.
Aferim! (Dir. Radu Jude)
Distributor: Big World Pictures
Expect It: January 22nd, 2016
Synopsis: Winner of Best Director at the 2015 Berlin Film Festival and shot in savory black-and-white, Radu Jude's Aferim! offers a rare and gripping glimpse into the political and religious landscape of nineteenth-century Romania. While traveling across the Wallachian countryside to hunt down a fugitive gypsy slave in 1835, an autumnal police officer and his young son encounter a variety of different natives, each with their own prejudices and opinions on the state of their nation.
Additional Reading: "Romania's Oscar Entry — a 2015 Tribeca Film Festival Selection — is Coming to Theaters"
Anesthesia (Dir. Tim Blake Nelson)
Distributor: IFC Films
Expect It: January 8th, 2016
Synopsis: On a snowy night in New York City, a Columbia professor is brutally mugged on the doorsteps of an apartment building. Director Tim Blake Nelson's haunting meditation of city life traces the chain of events that precipitate the attack, examining the inextricable and unforeseen forces that bring a group of disparate individuals together. Featuring a star-studded ensemble including Sam Waterston, Kristen Stewart, Glenn Close, and Corey Stoll.
Applesauce (Dir. Onur Tukel)
Distributor: MPI
Where to Watch It: On VOD, DVD, and Blu-Ray, right now!
Synopsis: TFF alumnus Onur Tukel plays a husband who innocently reveals on talk radio the worst thing he's ever done. Though his gaffe never makes it on air, it sets off a chain of hilariously uncontrollable events that draw his wife and another couple into an uneasy mixture of infidelities, confessions, and severed body parts.
Additional Viewing: "Filmmaker Onur Tukel Talks Applesauce at Nitehawk Cinema"

The Armor of Light (Dirs. Abigail Disney and Kathleen Hughes)
Distributor: Fork Films
Where to Watch It: Find nationwide screenings here.
Synopsis: This inspiring documentary digs into the deep affinity between the evangelical Christian movement and our country's gun culture — and how one top minister and anti-abortion activist undergoes a change of consciousness to challenge prevailing attitudes toward firearms among his fellow Christians.
Additional Reading: "2015 Tribeca Film Festival Documentary About Gun Control Premieres in Theaters This Week"

Ashby (Dir. Tony McNamara)
Distributor: Paramount Home Media Distribution
Where to Watch It: Available On Demand and Digital HD now
Synopsis: Awkward Ed Wallis (Nat Wolff) needs help fitting in and turns to his neighbor Ashby Holt (Mickey Rourke) for help. Ashby's unforgiving brand of tough love soon tests their friendship, and it hardly helps when Ed learns that Ashby is a former CIA assassin. Peppered with upbeat music and standout performances, Ashby is a spirited, self-referential update on Harold and Maude for a John Wick generation. With Emma Roberts and Sarah Silverman.
Autism in Love (Dir. Matt Fuller)
Distributor: PBS
Where to Watch It: PBS on January 11th, 2016 at 10 p.m. ET.
Synopsis: What does it mean to love and be loved? With remarkable compassion, director Matt Fuller examines the reality of autistic adulthood and shows how the members of this often-misunderstood community cope with the challenge of keeping romance alive. Autism in Love is a celebration of accepting the differences in others, and in ourselves.

Backtrack (Dir. Michael Petroni)
Distributor: Saban Films
Expect It: 2016
Synopsis: In this spine-tingling supernatural thriller, troubled psychotherapist Peter Bowers (Adrien Brody) is suffering from nightmares and eerie visions. When he uncovers a horrifying secret that all of his patients share, he is put on a course that takes him back to the small hometown he fled years ago. There he confronts his demons and unravels a mystery 20 years in the making.
Bad Hurt (Dir. Mark Kemble)
Distributor: Screen Media
Expect It: Opens in limited release on February 12th, 2016
Synopsis: Life for the Kendalls has been burdened by grief and claustrophobia. Faced with caring for one child with special needs and another with PTSD, the family struggles for a sense of stability at home in their Staten Island hamlet. When a secret from the past is revealed, it threatens to tear them apart.
A Ballerina's Tale (Dir. Nelson George)
Distributor: Sundance Selects
Where to Watch It: In select theaters and on Amazon and iTunes now!
Synopsis: Nelson George's much-anticipated, behind-the-curtain documentary about the daily routine of Misty Copeland, the first African-American female soloist at New York's American Ballet Theatre® in two decades.
Additional Reading: "TFF 2015 Misty Copeland Documentary Now Playing in New York"
Bare (Dir. Natalia Leite)
Distributor: Sundance Selects
Where to Watch It: On digital platforms like iTunes, Amazon, etc.
Synopsis: Sarah's (Dianna Agron) mundane life in a Nevada desert town is turned upside down with the arrival of Pepper (Paz de la Huerta), a mysterious female drifter, who leads her into a life of seedy strip clubs and illicit drugs. Their passion inspires Sarah to break free of her past and seek out a new life of her own.
Additional Reading: "2015 Tribeca Film Festival Drama Premieres in Theaters and on iTunes This Friday"
The Benefactor (Dir. Andrew Renzi)
Distributor: Samuel Goldwyn Films
Expect It: Opens in theaters on January 15th, 2016
Synopsis: Richard Gere delivers a bravura performance as Franny, a rich eccentric who worms his way into the lives of a deceased friend's young daughter (Dakota Fanning) and her new husband (Theo James). The narrative feature debut of writer-director Andrew Renzi, The Benefactor is a warm and winsome drama about the pangs of the past, and the families we choose.

Bleeding Heart (Dir. Diane Bell)
Distributor: Gravitas
Where to Watch It: Currently in select theaters and available online.
Synopsis: Reserved yoga instructor May's (Jessica Biel) peaceful, clean-living life is thrown out of balance by the arrival of her long-lost sister Shiva (Zosia Mamet), a street-smart yet naive young woman trapped in an abusive relationship. May feels compelled to rescue the hapless Shiva, but she finds herself increasingly drawn out of her sedate world and deeper into Shiva's chaotic one. With Edi Gathegi, Joe Anderson, Kate Burton, and Harry Hamlin.
Additional Reading: "Jessica Biel/Zosia Memet Indie Dramedy from TFF 2015 Lands Distributor"
Bridgend (Dir. Jeppe Rønde)
Distributor: KimStil
Expect It: 2016
Synopsis: Sara (Hannah Murray) and her dad arrive in a town haunted by a spate of teenage suicides. When she falls in love with Jamie (Josh O'Connor), she becomes prey to the depression that threatens to engulf them all. Jeppe Rønde's debut is based on the real-life Welsh county borough of Bridgend, which has recorded at least 79 suicides since 2007.
Come Down Molly (Dir. Gregory Kohn)
Distributor: Factory 25
Expect It: 2016
Synopsis: In this expressionist odyssey exploring the lonely side of entering adulthood, struggling new mother Molly (Eléonore Hendricks) joins her old high school group of guy friends at a secluded mountain home. Amidst tears, laughter, and mushrooms, they connect with nature, one another, and themselves.
A Courtship (Dir. Amy Kohn)
Distributor: Gravitas Ventures
Where to Watch It: Buy it on iTunes Movies now!
Synopsis: Amy Kohn's fascinating documentary offers a peek into the practice of Christian courtship, wherein a woman hands over the responsibility of finding a husband to her parents and the will of God. Such is Kelly's path, enlisting her adopted spiritual family to find her Mr. Right.
Crocodile Gennadiy (Dir. Steve Hoover)
Distributor: Orchard Releasing
Expect It: 2016
Synopsis: Crocodile Gennadiy, real-life, self-appointed savior, who works tirelessly to rescue homeless, drug-addicted youth from the streets of Mariupol, Ukraine. At the same time, he challenges dealers and abusers. Despite criticism, Gennadiy is determined to continue his work. Sundance Award-winning director Steve Hoover's second feature is a bold portrait of a man on a mission.
Additional Reading: "6 Breathtakingly Beautiful Films at the 2015 Tribeca Film Festival"
Democrats (Dir. Camilla Nielsson)
Distributor: Upfront Films
Where to Watch It: Now playing in select cities and theaters
Synopsis: In the wake of Robert Mugabe's highly criticized 2008 presidential win, a constitutional committee was created in an effort to transition Zimbabwe away from authoritarian leadership. With unprecedented access to the two political rivals overseeing the committee, this riveting, firsthand account of a country's fraught first steps towards democracy plays at once like an intimate political thriller and unlikely buddy film.
Additional Reading: "Democrats, One of the 2015 Tribeca Film Festival's Most Acclaimed Documentaries, Arrives in Theaters"
Dirty Weekend (Dir. Neil LaBute)
Distributor: EOne
Where to Watch It: On digital platforms like iTunes, Amazon, etc.
Synopsis: Neil LaBute returns to Tribeca with this sharp-edged comedy treat about the ripple effects of desire, whether it's followed or left unredeemed. Matthew Broderick and Alice Eve are wonderful together as colleagues with secrets who come to depend on each other for understanding as they go to find a spark of excitement in Albuquerque, after dark.
Additional Reading: "The 80s Strike Back At The Tribeca Film Festival: Broderick, Schwarzenegger, & Rourke"
Dixieland (Dir. Hank Bedford)
Distributor: IFC Films
Where to Watch It: Currently in theaters and on VOD
Synopsis: In the hot lazy days of a Mississippi summer two star-crossed lovers, a recently released ex-con (Chris Zylka) and an aspiring stripper (Riley Keough), become trapped in a downward spiral of crime and obsessive love, as they try to ditch their small town lives. Featuring an impressive performance by Faith Hill.
Dream/Killer (Dir. Andrew Jenks)
Distributor: Cinedigm
Where to Watch It: Now playing in select cities and theaters
Synopsis: In the fall of 2005, 21-year-old Ryan Ferguson received a 40-year prison sentence for a murder that he did not commit. Over the next ten years, his father Bill engages in a tireless crusade to prove Ryan's innocence. Interspersed with footage from the Ferguson family archive, Andrew Jenks' film looks at the personal consequences of a wrongful conviction.

The Driftless Area (Dir. Zachary Sluser)
Distributor: Sony Pictures Worldwide
Expect It: 2016
Synopsis: In this scintillating, star-studded crime drama from feature debut director Zachary Sluser, the sudden romance between a young, optimistic bartender (Anton Yelchin) and a mysterious woman (Zooey Deschanel) takes a diabolical turn involving a duffel bag full of cash, a wobbly yet determined criminal (John Hawkes), and a dark mystery that will seal all of their fates. Also starring Ciarán Hinds, Frank Langella, Aubrey Plaza, and Alia Shawkat, The Driftless Area is a fun, frisky, and ambitious noir update full of chills, thrills, and surprises.
Emelie (Dir. Michael Thelin)
Distributor: MPI
Expect It: Early spring of 2016
Synopsis: After their regular babysitter can't make it, the Thompson family turns to her substitute Anna to supervise the children while they go out to celebrate their anniversary. At first Anna seems like a dream come true for the kids, as she allows them play with things that are usually off-limits, but as the night creeps along they soon find out that she is not who she seems to be.
Additional Reading: "2015 Tribeca Film Festival Thriller Gets Spring 2016 Release"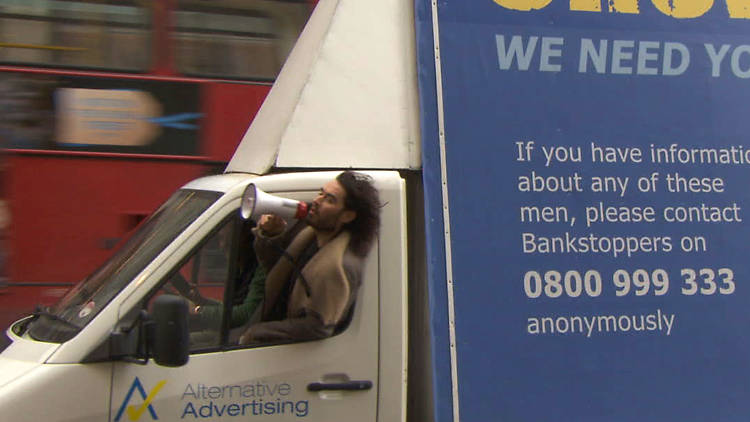 The Emperor's New Clothes (Dir. Michael Winterbottom)
Distributor: Sundance Selects
Where to Watch It: In select theaters on December 16th, 2015
Synopsis: Prolific writer/director Michael Winterbottom and comedian/provocateur Russell Brand join forces in this polemical expose about inequality and the financial crisis. From London to New York the film combines documentary style, archive footage and comedy to explore how the crisis has gravely affected the 99% and only benefited the 1%.
Additional Reading: "Two New Documentaries Chronicle Russell Brand's Transformation from Comic Actor to Political Disruptor"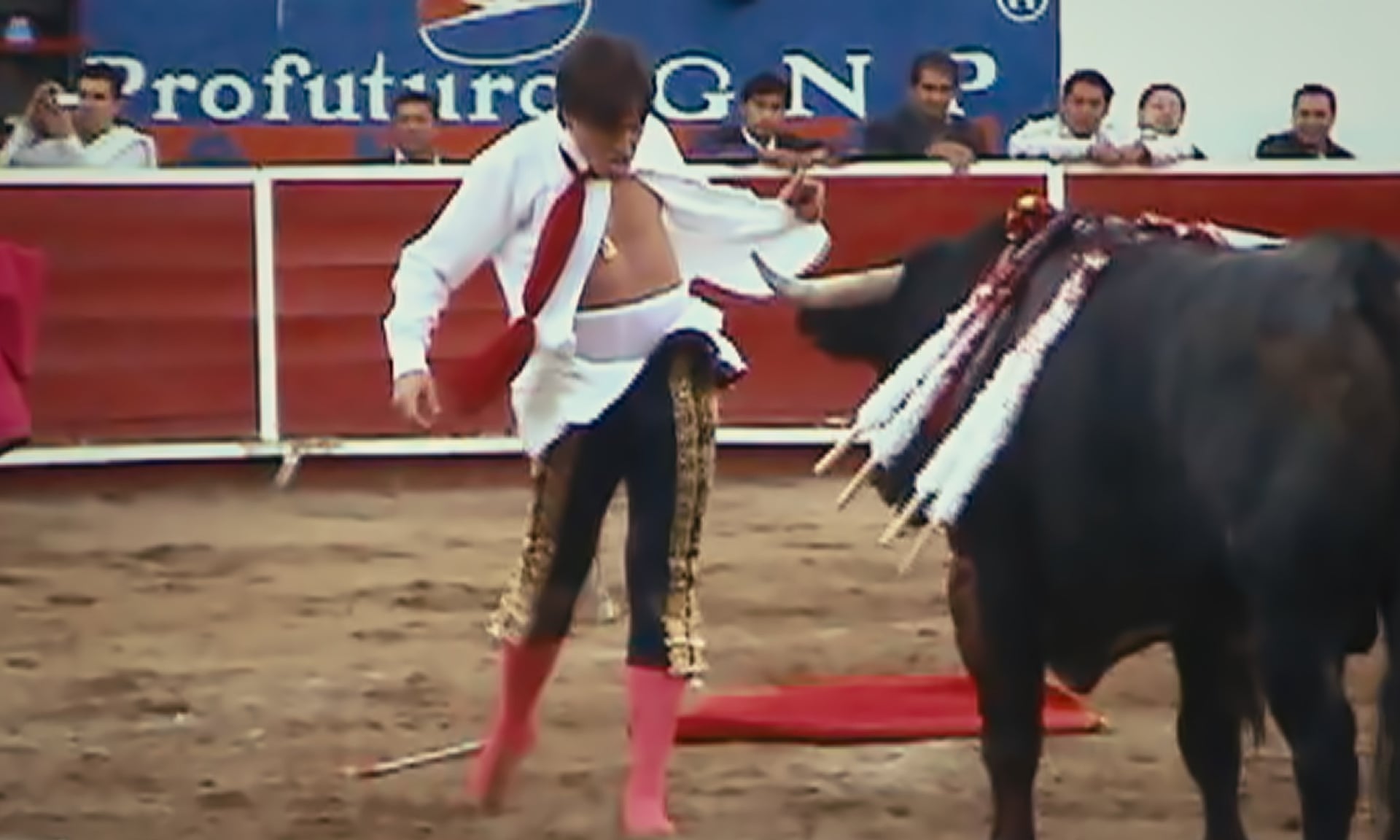 Gored (Dir. Ido Mizrahy)
Distributor: FilmRise
Where to Watch It: On digital platforms like iTunes, Netflix, etc.
Synopsis: Gored centers on Spanish bullfighter Antonio Barrera, holder of the dubious title of "Most Gored Bullfighter in History," as he grapples with the end of his career. Captivating footage of past and present bullfights reveal Barrera's tremendous passion for the sport, as well as his seemingly irresistible urge to confront death at every opportunity.
Havana Motor Club (Dir. Bent-Jorgen Perlmutt)
Distributor: Samuel Goldwyn Films
Expect It: 2016
Synopsis: Reforms have offered opportunity in Cuba but the children of the Revolution are unsure of the best route forward. For a half-dozen drag racers, this means last-minute changes to their beloved American muscle cars, as they prepare for the first sanctioned race in Cuba since 1960. Punctuated by a lively Cuban soundtrack, Havana Motor Club offers a fascinating glimpse at the resilience and ingenuity of the competitive spirit.
Additional Reading: "The Best of Latino Cinema at the Tribeca Film Festival 2015"

In My Father's House (Dirs. Ricki Stern and Anne Sundberg)
Distributor: ARC Entertainment
Where to Watch It: On digital and VOD
Synopsis: After moving into his childhood home on Chicago's South Side, Grammy Award–winning rapper Che "Rhymefest" Smith hesitantly sets out to reconnect with his estranged father, the man who abandoned him over twenty years ago. In My Father's House is a stirring, multigenerational chronicle of Che's sincere but often-fraught journey to build a future for his own family by reconnecting with his traumatic past.
Additional Reading: "Hip-Hop and Fatherhood Power the Moving, Must-See Doc In My Father's House"
Killing Them Safely (Dir. Nick Berardini)
Distributor: Sundance Selects
Where to Watch It: In select theaters and on major digital platforms
Synopsis: With more and more damaging reports of taser-related deaths at the hands of police officers, is it enough to blame the officials misusing the device or must we also start to question the technology itself? Filmmaker Nick Berardini poses this increasingly pertinent question and many more in his daring, vital, and carefully-constructed documentary Killing Them Safely, which offers a sobering analysis of the ethical conundrum over this lethal weapon.
Additional Reading: "Killing Them Safely Brings the Conversation Surrounding Police Brutality to the Tribeca Film Festival"
Live From New York! (Dir. Bao Nguyen)
Distributor: Abramorama
Where to Watch It: Opened in theaters on June 12th, 2015
Synopsis: A New York institution and comedy powerhouse, Saturday Night Live has been churning out hilarious sketches and launching top comedy talent for 40 years. In honor of the occasion, director Bao Nguyen looks back at the show's history, influence, and most memorable moments.
Additional Reading: "SNL Documentary from 2015 Tribeca Film Festival Arrives in Theaters This Friday"
Man Up (Dir. Ben Palmer)
Distributor: Saban Film
Where to Watch It: In theaters and on VOD and digital platforms
Synopsis: When perpetually single Nancy (Lake Bell) is mistaken for a charming stranger's (Simon Pegg) blind-date, she just goes with it, leading to a series of escalating adventures for the two mismatched lovebirds in Ben Palmer's hilarious romantic comedy.
Meadowland (Dir. Reed Morano)
Distributor: Cinedigm
Where to Watch It: In theaters and on VOD and digital platforms
Synopsis: Sarah and Phil's son goes missing, shattering their life together and forcing each to find their own way to cope. Cinematographer-turned-director Reed Morano presents a masterfully crafted contemplation on a relationship strained to the breaking point. Olivia Wilde and Luke Wilson capture the unraveling emotions with remarkable power, alongside Kevin Corrigan, John Leguizamo, Elisabeth Moss, Giovanni Ribisi, Juno Temple, and Merritt Wever.
Additional Reading: "Reed Morano's Olivia Wilde-Starrer from 2015 Tribeca Film Festival in Theaters Now"
Men Go to Battle (Dir. Zachary Treitz)
Distributor: Film Movement
Expect It: 2016
Synopsis: Kentucky, 1861. Francis and Henry Mellon depend on each other to keep their unkempt estate afloat as winter encroaches. After Francis takes a casual fight too far, Henry ventures off in the night, leaving each of them to struggle through the wartime on their own.
Mojave (Dir. William Monahan)
Distributor: A24
Where to Watch It: On digital platforms now. Opens January 2016.
Synopsis: William Monahan's second feature, starring Oscar Isaac and Garrett Hedlund, is a delirious trip from the fringes of the desert to the center of the film industry. Armed with little more than a knife and two handles of vodka, an on-edge Hollywood director sets out to the Mojave Desert, where he finds a drifter brandishing a rifle and claiming to be the Devil.
One More Time (Dir. Robert Edwards)
Distributor: Starz Digital
Where to Watch It: In theaters and on VOD in 2016
Synopsis: Jude (Amber Heard) is a would-be singer-songwriter still struggling to make her mark. Cash-strapped and homeless, she begrudgingly returns to the Hamptons home of her father (Christopher Walken), an over-the-hill crooner desperately charting his musical comeback, in this spunky, soulful dramedy about the personal costs of artistic ambition and the bonds that carry us through.
Additional Reading: "Starz Acquires North American Rights to 2015 Tribeca Film Festival Musical Dramedy"
Orion: The Man Who Would Be King (Dir. Jeanie Finlay)
Distributor: Sundance Selects
Where to Watch It: In theaters and on digital platforms like iTunes
Synopsis: Millions of Americans clung to the hope that Elvis Presley faked his death. For the executives at Sun Records that fantasy became an opportunity in the form of Orion, a mysterious masked performer with the voice of The King. But who was the man behind the mask? In this stranger-than-fiction true story, Jeanie Finlay explores a life led in service to those who couldn't let Elvis go.
Play it Forward (Dir. Andrea Nevins)
Distributor: Showtime
Where to Watch It: Aired on Showtime on October 16th, 2015
Synopsis: Executive produced by Michael Strahan, Play It Forward is a rousing portrait of All-American NFL tight end Tony Gonzalez and his older brother, and wingman, Chris. Over the course of a year — his final in the NFL — future Hall of Famer Tony puts his heart on the line to achieve the one dream that has always eluded him: Superbowl glory. At the same time, Chris, whose own football aspirations were thwarted by an injury, works to realize his very different ambition of becoming a professional firefighter. Equally full of heart and tension, Play It Forward is an uplifting and entertaining look at these two driven brothers both on and off the field.
Additional Reading: "2015 Tribeca/ESPN Sports Film Festival Documentary Acquired by Showtime"
Prescription Thugs (Dir. Christopher Bell)
Distributor: Samuel Goldwyn Films
Where to Watch It: Opens in theaters January 22nd, 2016
Synopsis: Americans consume 75% of the world's prescription drugs. After losing his own brother to the growing epidemic of prescription drug abuse, documentarian Chris Bell (Bigger, Stronger, Faster) sets out to demystify this insidious addiction. While the war has raged against illegal drugs, Bell attempts to break the hardened correlation that legal means safe.

Scherzo Diabolico (Dir. Adrián García Bogliano)
Distributor: MPI
Expect It: Early 2016, on multiple platforms
Synopsis: Armed with a fine-tuned chokehold and penchant for piano sonatas, a wearied accountant breaks his mild-mannered routine when he kidnaps a young woman. What starts as a carefully calculated plan soon crescendos into his worst nightmare. A delightfully twisted black comedy, Scherzo Diabolico is the latest opus from director Adrián García Bogliano.
Additional Reading: "2015 Tribeca-Selected Horror Indie Lands U.S. Distribution"
Shut Up and Drive (Dir. Melanie Shaw)
Distributor: Invincible Pictures
Expect It: 2016
Synopsis: Uptight and insecure Jane breaks down when her live-in boyfriend must move from Los Angeles to New Orleans for an acting gig. Jane's anxiety worsens upon the arrival of Laura, Austin's wild childhood friend. Unable to deal with each other without Austin, the two women embark on a road trip to see him, forming an unexpected friendship along the way.

Slow Learners (Dirs. Don Argott and Sheena M. Joyce)
Distributor: Sundance Selects
Where to Watch It: On digital platforms (Released in August 2015)
Synopsis: High school teachers Jeff and Anne (Adam Pally and Sarah Burns) are work BFFs all too familiar with the woes of romance. Desperate to turn their luck around they take on new personas and embark, with gusto, on an adventurous summer of uncharacteristic encounters. Slow Learners is a charming, comedic crash course in discovering who you really are.
Song of Lahore (Dirs. Andy Schocken and Sharmeen Obaid-Chinoy)
Distributor: Broad Green Pictures
Where to Watch It: In select theaters as of November 13th, 2015
Synopsis: Until the late 1970s, the Pakistani city of Lahore was world-renowned for its music. Following the Islamization of Pakistan, many artists struggled to continue their life's work. Song of Lahore turns the spotlight on a group of stalwart musicians that kept playing and ultimately attracted listeners from around the world.
Stung (Dir. Benni Diez)
Distributor: IFC Midnight
Where to Watch It: On DVD and Blu-Ray (Opened in July 2015)
Synopsis: For catering staffers Paul and Julia, Mrs. Perch's fancy garden party at her remote country villa is nothing out of the ordinary. A mishap with toxic plant fertilizer leads to the most unwelcome of dinner guests: giant killer wasps. Director Benni Diez takes audiences on a thrilling, gory rollercoaster ride from campy to creepy, in this delightful and dreadful creature-feature.

The Survivalist (Dir. Stephen Fingleton)
Distributor: Alchemy
Expect It: 2016
Synopsis: Self-preservation takes on a new level of meaning in this organic post-apocalyptic drama, where the only way to get food is to farm it. A man is threatened when two starving women stumble across his cabin and demand to stay. Each new mouth to feed strains the limits of what the farm can produce and diminishes their chance for survival.
Sworn Virgin (Dir. Laura Bispuri)
Distributor: Strand Releasing
Expect It: 2016
Synopsis: As a young woman living within the confines of a Northern Albanian village, Hana longs to escape the shackles of womanhood, and live her life as a man. To do so she must take an oath to eternally remain a virgin. Years later, as Mark, she leaves home for the first time to confront a new set of circumstances, leading her to contemplate the possibility of undoing her vow.
TransFatty Lives (Dir. Patrick O'Brien)
Distributor: FilmBuff
Where to Watch It: In select theaters and on digital platforms
Synopsis: Director Patrick O'Brien is "TransFatty," a former NYC DJ and current online meme-maker who in 2005 was diagnosed with ALS and given only a few years to live. In this autobiographical account of his own terminal illness, O'Brien sharply and shamelessly documents his physically constraining, emotionally wrenching, yet ultimately life-affirming battle with cheekily stylish documentary execution and a healthy dose of all the heartbreaking, heartwarming, and impossibly hilarious moments that life has to offer.
Additional Reading: "TransFatty Lives: 2015 Tribeca Film Festival Audience Award Winner Lands Distribution"
Tumbledown (Dir. Sean Mewshaw)
Distributor: Starz
Expect It: In theaters February 12th, 2016 (Valentine's Day)
Synopsis: Years after the accidental death of her folk-singer husband, Hannah (Rebecca Hall) has yet to fully accept her small-town life without him. Then she is approached by a charming New York writer (Jason Sudeikis) intent on penning a biography of her late husband's life, and Hannah finds herself opening up again. Also featuring performances by Dianna Agron, Blythe Danner, Griffin Dunne, Joe Manganiello, and Richard Masur.
Additional Reading: "Rebecca Hall-Jason Sudeikis TFF2015 Romance Gets Valentine's Day Release"
Very Semi-Serious (Dir. Leah Wolchok)
Distributor: HBO Documentary Films
Where to Watch It: HBO and all of its extended platforms
Synopsis: The New Yorker is the benchmark for the single-panel cartoon. This light-hearted and sometimes poignant look at the art and humor of the iconic drawings shows why they have inspired and even baffled us for decades. Very Semi-Serious is a window into the minds of cartooning legends and hopefuls, including editor Bob Mankoff, shedding light onto how their humor evolves.
Additional Reading: "Very Semi-Serious, 2015 Documentary About New Yorker Cartoonists, is Now Playing"
The Wannabe (Dir. Nick Sandow)
Distributor: Entertainment One
Where to Watch It: In select theaters and on digital platforms now
Synopsis: Tommy (Boardwalk Empire's Vincent Piazza) and Rose (Academy Award winner Patricia Arquette) are a couple of married, Gotti-obsessed ex-cons who get their moment in the sun when they begin robbing New York's mafia elite in this rollicking, real-life crime story of mob culture and amour fou from writer-director Nick Sandow (Orange is the New Black) and executive producer Martin Scorsese.
Additional Reading: "The Wannabe Director Nick Sandow Talks Mob Movies, Patricia Arquette, and Scorsese's Influence"
What Our Fathers Did: A Nazi Legacy (Dir. David Evans)
Distributor: Oscilloscope Laboratories
Where to Watch It: Opened in theaters in November, coming to VOD
Synopsis: Can you imagine what it means to grow up as the child of a mass murderer? While studying the Nuremberg trials, a lawyer becomes fascinated with two men: both sons of famous Nazi Governors, and both with polar opposite views of their fathers' hand in the war. A forthright dive into individual perception, What Our Fathers Did: A Nazi Legacy adds new meaning to the ties that bind us.
Wondrous Boccaccio (Dirs. Paolo Taviani and Vittorio Taviani)
Distributor: Film Movement
Expect It: 2016
Synopsis: In this gorgeous tribute to Italy's rich history and storytelling traditions from the legendary, Palme d'Or-winning Italian masters Paolo and Vittorio Taviani, ten young men and women escape to a country estate during the height of the Black Plague and spend their days telling stories of love, loss, and resurrection. Wondrous Boccaccio is a captivating, mature, and sumptuous celebration of the stories that emerged from one of the darkest periods in Italian history and the young imaginations that cleverly fueled them.
Additional Reading: "14 Can't-Miss Foreign-Language Films at the 2015 Tribeca Film Festival"

---