Press materials available here.

TRIBECA FESTIVAL ANNOUNCES 2023 JURY OF STORYTELLERS, DIRECTORS, ACTORS, WRITERS, AND PRODUCERS
Jurors include Brendan Fraser, Stephanie Hsu, Dianna Agron, Zoey Deutch, Zazie Beetz, Kate Siegel, Mark Duplass, Stephen Kay, Nina Dobrev, Clea DuVall, Piper Perabo, Chance the Rapper, Noah Centineo, Jeremy O. Harris, Andrew Ahn, Chloe Grace Moretz, and more
Single Tickets and Passes Available at Tribecafilm.com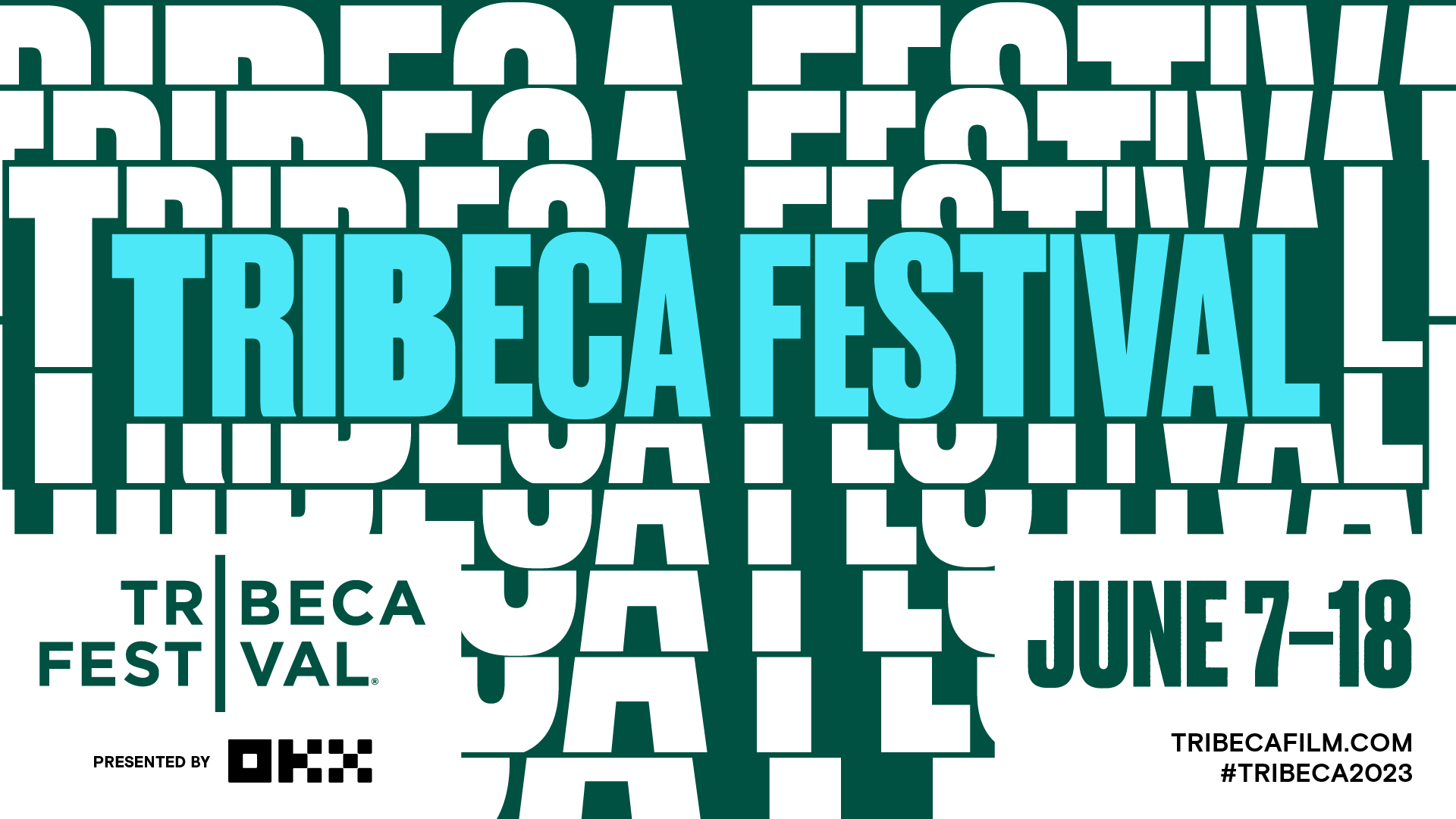 NEW YORK – (June 1, 2023) – The Tribeca Festival, presented by OKX, today announced the 2023 jury members who will select winning projects in the film, immersive, games, and audio storytelling sections. The Festival has 15 different competition categories for which jurors will honor winning storytellers and creators with artistic awards.
This year's festival jury include a diverse roster of groundbreaking filmmakers, award-winning actors, celebrated multi-hyphenate producers, and leaders from entertainment and culture, including Brendan Fraser, Stephanie Hsu, Zoey Deutch, Dianna Agron, Zazie Beetz, Kate Siegel, Mark Duplass, Stephen Kay, Nina Dobrev, Clea DuVall, Piper Perabo, Chance the Rapper, Noah Centineo, Jeremy O. Harris, Andrew Ahn, Chloe Grace Moretz, and more. In addition to the awards in competition categories, the Nora Ephron Award, created to honor the spirit and vision of the legendary filmmaker and writer, will be presented.
"We are thrilled to announce the jury for the 2023 Tribeca Festival," said Tribeca Festival Executive Vice President of Artist Relations and Special Events Nancy Lefkowitz. "The diversity of perspectives and experiences across all verticals are representative of the myriad voices reflected in this year's program."
More than 58 industry leaders were selected to honor feature-length and short film categories, composed of narrative and documentary films, as well as Storyscapes, the juried section of immersive. A jury has also been established to honor the best work in games and to honor submissions in Tribeca's returning audio storytelling category.
The winning films, projects, filmmakers, storytellers, and actors in each category will be announced at the Tribeca Festival ceremony on June 15th.
The following is a list of the 2023 Festival Jurors and their respective categories. For the latest updates on programming follow @Tribeca and #Tribeca2023 on Twitter, Instagram, Facebook, and LinkedIn, and to purchase passes and ticket packages for the 2023 Tribeca Festival, go to tribecafilm.com/festival/tickets.
About the Tribeca Festival
The Tribeca Festival, presented by OKX, brings artists and diverse audiences together to celebrate storytelling in all its forms, including film, TV, music, audio storytelling, games, and XR. With strong roots in independent film, Tribeca is synonymous with creative expression and entertainment. Tribeca champions emerging and established voices, discovers award-winning talent, curates innovative experiences, and introduces new ideas through exclusive premieres, exhibitions, conversations, and live performances.
The Festival was founded by Robert De Niro, Jane Rosenthal, and Craig Hatkoff in 2001 to spur the economic and cultural revitalization of lower Manhattan following the attacks on the World Trade Center. The annual Tribeca Festival will celebrate its 22nd year from June 7–18, 2023 in New York City.
In 2019, James Murdoch's Lupa Systems bought a majority stake in Tribeca Enterprises, bringing together Rosenthal, De Niro, and Murdoch to grow the enterprise.
About the 2023 Tribeca Festival Partners
The 2023 Tribeca Festival is presented by OKX and with the support of our partners: AT&T, Audible, Black Women on Boards, Canva, CHANEL, City National Bank, Diageo, Easterseals Disability Services, Expensify, Indeed, NBC4 and Telemundo 47, NYC Mayor's Office of Media and Entertainment, National CineMedia, New York Magazine, Novartis, P&G, ServiceNow, Spring Studios New York, The Wall Street Journal, Tubi, United Airlines, Variety and Vulture.
Feature Film Competition Categories
The jurors for the 2023 U.S. Narrative Feature Competition section are:
Ramin Bahrani
Academy Award, BAFTA, WGA and Emmy nominee Ramin Bahrani is the Iranian-American writer, director, and producer of such films as Man Push Cart, Chop Shop, 99 Homes, The White Tiger and most recently his debut feature documentary, 2nd Chance. Bahrani is a Guggenheim Fellowship winner and his cinematic oeuvre is housed in the permanent collection at the MoMA in NYC. Currently he is adapting a six-part limited series of John Steinbeck's The Grapes of Wrath. As producer, Bahrani's films include Alexandre Moratto's Socrates (2018) and 7 Prisoners (2021), Alex Camilleri's Luzzu (2020), Saim Sadiq's Joyland (2022) and Angus MacLachlan's A Little Prayer (2023).
Zoey Deutch
Zoey Deutch most recently can be seen in NOT OKAY for Searchlight/Hulu as well as SOMETHING FROM TIFFANY'S for Amazon/Hello Sunshine. She starred in and produced both films. She can also be seen in Focus Feature's film THE OUTFIT from director Graham Moore starring opposite Mark Rylance, for which she was nominated for best supporting performance at the British Independent Film Awards. Zoey's other credits include Sony's sequel to ZOMBIELAND from director Ruben Fleischer and THE POLITICIAN, staring opposite Ben Platt and Jessica Lange. Deutch starred in and produced the independent feature BUFFALOED, which premiered at the Tribeca Film Festival and released for Magnolia to rave reviews. Deutch's films FLOWER, directed by Max Winkler, and VINCENT N ROXXY both also premiered at the Tribeca Film Festival. Deutch can also be seen as the female lead of Netflix's hit romantic comedy SET IT UP, starring opposite Glen Powell. Additional credits include Russo-Young's BEFORE I FALL, which premiered at Sundance Film Festival, REBEL IN THE RYE opposite Nicholas Hoult, EVERYBODY WANTS SOME!! from writer/director Richard Linklater, WHY HIM? opposite Bryan Cranston, and more recently THE YEAR OF SPECTACULAR MEN, which she also produced.
Mike Flanagan
Mike Flanagan is a prolific director, writer, producer and editor, and partner at Intrepid Pictures, a feature film and television production company dedicated to creating elevated commercial content for global audiences. Flanagan is the creator, director, executive producer and showrunner of the hit Netflix Original series "The Haunting of Hill House," and "The Haunting of Bly Manor," creator, director and showrunner of the critically acclaimed series "Midnight Mass," and co-creator and executive producer of "The Midnight Club," of which he also directed the first two episodes. His upcoming series include "The Fall of the House of Usher" based on the iconic works of Edgar Allan Poe. Flanagan is also the director of seven feature films, including DOCTOR SLEEP for Warner Bros.; GERALD'S GAME, which he also co-wrote; BEFORE I WAKE, which he also wrote; OUIJA: ORIGIN OF EVIL, distributed by Universal Pictures; OCULUS, that premiered at the 2013 Toronto International Film Festival; ABSENTIA; and OCULUS. Flanagan is a graduate of Towson University's Electronic Media & Film Department.
Stephanie Hsu
Stephanie Hsu recently starred in A24's Oscar winning film "Everything Everywhere All At Once," in which she also earned an individual Oscar and SAG Award nomination for Best Supporting Actress. The film received 11 nominations and won 7 awards, topping all other movies that year. Next, Stephanie will star in Adele Lim's "Joy Ride" releasing in theaters on July 7, 2023 and will also appear in the Disney+ series "American Born Chinese." Stephanie can also be seen in the Emmy-winning series, "The Marvelous Mrs. Maisel" and in a guest starring role in Peacock's "Poker Face." Most recently, Stephanie wrapped production on Universal's "The Fall Guy." On Broadway, she previously starred in "Be More Chill" and "SpongeBob Squarepants The Musical." Her past television and film credits include a recurring role on "The Path," "Awkwafina is Nora from Queens," "Femme," "Set It Up," "Unbreakable Kimmy Schmidt" and "Girl Code."
Tommy Oliver
Tommy is an award-winning writer/director/producer and Founder/CEO of Confluential Films, a production company, and financier focused on telling commercially-viable stories at the intersection of art, entertainment, and cultural specificity. Most recently, Tommy produced four Sundance '23 films, including the Documentary Grand Jury Prize winner, Going to Mars.
The jurors for the 2023 International Narrative Feature Competition section are:
Zazie Beetz
The German-born, American actress Zazie Beetz is best known for her co-lead role as Donald Glover's on-and-off-again girlfriend 'Vanessa,' in FX Networks' Golden Globe-winning series, "Atlanta." The show, which premiered its fourth and final season in September 2022, earned Beetz an Emmy®-nomination for Best Supporting Actress in a Comedy Series. Beetz will appear in HBO Max's upcoming crime drama mini-series "Full Circle," written by Ed Solomon and directed by Steven Soderbergh. The show's first episode will premiere at Tribeca Film Festival on June 11, 2023. Further, Beetz is set to star and co-executive produce the upcoming Apple TV+ drama series "Lazarus" alongside Tom Hardy. Beetz will also appear in the sixth season of Charlie Brooker's television series "Black Mirror," streaming on Netflix in June 2023. Most recently, Beetz appeared in the sketch comedy series "History of the World: Part II," produced by Mel Brooks and written by David Stassen. The series was released by Hulu on March 6, 2023. In 2022, Beetz appeared in the Colombia Pictures action film, "Bullet Train," directed by David Leitch. Beetz portrayed the character 'The Hornet,' alongside an ensemble cast including Brad Pitt, Sandra Bullock, Aaron Taylor-Johnson, Michael Shannon, Joey King, and Brian Tyree Henry. The film was released in theaters on August 5, 2022. In 2021, Beetz starred alongside Winston Duke in the Sony Classic's feature "Nine Days," an existential fantasy that ponders purgatory, the afterlife, and the fate of unborn souls. The Edson Oda directorial debut feature released in theaters nationwide on August 6, 2021, with The New York Times signifying Duke and Beetz as delivering "performances of the ages." The film first premiered at the 2020 Sundance Film Festival and earned a nomination for the coveted Grand Jury Prize at the festival. The ensemble cast also includes Bill Skarsgard, Benedict Wong, Tony Hale, and David Rysdahl.
Beetz also starred as the infamous "Stagecoach Mary" in the first ever all-Black American Western feature film from Netflix, "The Harder They Fall." Beetz stars alongside Jonathon Majors leading an all-star ensemble cast which includes Regina King, Idris Elba, LaKeith Stanfield, Delroy Lindo, Damon Wayne Jr., and Danielle Deadwyler among others. The Jeymes Samuel-directed debut feature film opened at the 2021 London Film Festival, before releasing in theaters and on Netflix on November 3, 2021. In 2019, Beetz appeared in the Oscar-winning DC Comics' thriller, "Joker" alongside Joaquin Phoenix and Robert De Niro. The film premiered in competition at the 2019 Venice Film Festival, where it won the coveted Golden Lion Award, before receiving 11 Academy Award nominations, including Best Picture. Beetz returned to the television screen in Jordan Peele's anthology reboot of "The Twilight Zone" on CBS All Access. She appeared in the season finale, which premiered on May 30, 2019. Among Beetz's recent film credits include Amazon's "Seberg," FOX Searchlight's "Lucy in the Sky," Annapurna Pictures' "Wounds," Netflix's "High Flying Bird," Marvel Studios' blockbuster "Deadpool 2" opposite Ryan Reynolds, and "Sollers Point." Beetz is a native New Yorker.
Brendan Fraser
Brendan Fraser is an Academy Award winning actor who's inspired performances and eye for thought-provoking material continue to garner critical acclaim. Fraser can be seen as the lead role in Darren Aronofsky's The Whale, for which he received several nominations and awards including his first Academy Award for Best Actor in a Leading role. Other notable works include Universal's Mummy Franchise, Crash, directed by Paul Haggis; Phillip Noyce's The Quiet American, based on Graham Greene's 1955 thriller of the same name; and Bill Condon's Gods and Monsters, opposite Sir Ian McKellen, and Lynn Redgrave. He attended high school at Toronto's Upper Canada College and received a BFA in acting from the Actor's Conservatory, Cornish College of the Arts in Seattle.
Alfredo Jaar
Alfredo Jaar is an artist, architect, and filmmaker based in New York. His work has been shown extensively around the world. Over fifty monographic publications have been published about his work. A Guggenheim and MacArthur Fellow, he received the Hiroshima Art Prize in 2018 and the Hasselblad Award in 2020
Shirin Neshat
Shirin Neshat is an Iranian-born artist and filmmaker living in New York. Neshat works and continues to experiment with the mediums of photography, video and film, which she imbues with highly poetic and politically charged images and narratives that question issues of power, religion, race, gender and the relationship between the past and present, East and West, individual and collective through the lens of her personal experiences as an Iranian woman living in exile. Neshat has held numerous solo exhibitions at museums internationally including the Pinakothek der Moderne, Munich; Modern Art Museum of Fort Worth, Fort Worth, Texas; The Broad, Los Angeles; Museo Correr, Venice, Italy; Hirshhorn Museum, Washington D.C. and the Detroit Institute of Arts.
Neshat has directed three feature-length films, Women Without Men (2009), which received the Silver Lion Award for Best Director at the 66th Venice International Film Festival, Looking For Oum Kulthum (2017), and most recently Land of Dreams, which premiered at the Venice Film Festival (2021). Neshat was awarded the Golden Lion Award, the First International Prize at the 48th Biennale di Venezia (1999), the Hiroshima Freedom Prize (2005), the Dorothy and Lillian Gish Prize (2006) and in 2017, she received the prestigious Praemium Imperiale Award in Tokyo. She is represented by Gladstone Gallery in New York and Goodman Gallery in London.
Kate Siegel
Actress and Screenwriter Kate Siegel is best known for her critically acclaimed starring role as Erin Greene in the Netflix limited series Midnight Mass (2022 Critics Choice Nominee – Best Limited Series). Prior to this, she is recognized for her roles in The Haunting of Hill House, The Haunting of Bly Manor and Oculus. She also starred in and co-wrote the Netflix thriller film Hush. Kate most recently appeared in the HBO Max series The Time's Traveler's Wife, and up next will reteam with Netflix starring in The Fall of the House of Usher series which is based on the Edger Allan Poe short story of the same name.
The jurors for the 2023 Documentary Feature Competition section are:
Mark Duplass
Mark Duplass is an award-winning actor, filmmaker and producer. He has appeared in film and television projects including his Emmy and Golden Globe nominated role in Apple's THE MORNING SHOW, HBO's TOGETHERNESS (a series he co-created with his brother Jay), THE PUFFY CHAIR, YOUR SISTER'S SISTER, THE ONE I LOVE, SAFETY NOT GUARANTEED, the CREEP horror franchise, and the upcoming BIOSPHERE opposite Sterling K. Brown. Under their banner Duplass Brothers Productions (DBP), Mark Duplass, Jay Duplass and Mel Eslyn create original projects for film and television, including HBO's ROOM 104, ANIMALS, and SOMEBODY SOMEWHERE, features including the award-winning 7 DAYS and Sean Baker's TANGERINE, Netflix's Emmy winning docuseries WILD WILD COUNTRY, and the documentary feature TONY HAWK: UNTIL THE WHEELS FALL OFF.
Adam Goldberg
An actor by trade but also a filmmaker, musician, and photographer, Adam Goldberg's career has spanned more than three decades comprising a vast resume of eclectic work both on and off the screen. Goldberg can currently be seen starring as computer hacker Harry Keshegian on the hit CBS series "The Equalizer," which is reimagining of the classic film. The show had a massive debut to over 23 million viewers in 2021 and is currently airing its third season. Additional notable credits include: "Dazed and Confused," "Saving Private Ryan," FX's "Fargo," "The Hebrew Hammer," "A Beautiful Mind," HBO's "Entourage," "Déjà Vu," "Scotch and Milk," among many other incredible roles. As a musician, Goldberg has recorded four albums under his moniker The Goldberg Sisters — two of which he recorded with an eclectic array of musicians, and the last two of which he recorded in his home studio playing every instrument.
Stephanie Linus
Stephanie Linus is an award-winning actress and filmmaker who has starred in over 100 films. Stephanie has received several awards and nominations for her work as an actress and producer, including the Afro-Hollywood Awards, the Film Makers USA Award for Excellence, the Reel Awards for Best Actress, and recently, the prestigious AMVCA Award for Best Overall Movie in Africa and the AMAA Awards for Best Nigerian Film for her most recent work, DRY. This comes after her highly successful directorial debut in 'Through the Glass', the country's first box office movie, which set the trend for Nigerian films to be seen in cinemas and then carted away several awards.
In 2010, she joined Hollywood A-list star Meryl Streep for an exclusive stage reading of the play "Seven" at the Hudson Theatre in New York City as part of the Women in the World Conference, opened by U.S. Secretary of State Hillary Clinton. On a special invitation from the Queen of England, Stephanie was one of the distinguished guests who attended the 2015 Queen's Young Leaders Award in Buckingham Palace, where 60 young people across Commonwealth nations were honoured.
Beyond her work as an actress, Stephanie uses her celebrity to advocate for women's rights as the United Nations Population Fund (UNFPA) Regional Ambassador on Maternal and Reproductive Health for West and Central Africa. She also served as the NDI's celebrity ambassador for the 'STOP Violence Against Women in Elections' campaign and spoke alongside other world leaders like the First Female U.S. Secretary Of State, Madeleine K Albright and the Canadian First Lady, Sophie Grégoire Trudeau, at the 2016 #NotTheCost Conference in New York She was awarded Nigeria's fourth highest award, the Member of the Order of the Federal Republic.
Alexandra Pelosi
Alexandra Pelosi has written, produced, filmed and directed fourteen HBO Documentary Films. She started off her career at NBC News where she served for a decade as a field producer. Covering the campaign of future-President George W. Bush led to her first documentary Journeys with George. Since then, she has been making films that take the temperature of the American political landscape. Pelosi is the author of two books Sneaking into the Flying Circus: How the media turn our elections in a Freakshow and Citizen USA: A 50 State Roadtrip.
Ryan White
Ryan White is the director of Netflix's Pamela, a love story, an intimate portrait following the trajectory of Pamela Anderson's life and career. White also directed Amazon's Good Night Oppy, which won five Critics Choice Awards including Best Documentary and Best Director. White's previous films include Coded, which was shortlisted for the Academy Award, Assassins, Ask Dr. Ruth, Serena, Good Ol' Freda, and The Case Against 8, which won Sundance's Directing Award and was nominated for two Emmys. White also directed The Keepers, an Emmy-nominated docuseries investigating the murder of a young nun, and Apple TV+'s Visible: Out on Television, the first documentary series on Apple TV+.
The jurors of the Best New Narrative Director Competition section are:
Lisa Addario
LISA ADDARIO is a writer/director. She, with husband Joe Syracuse, has co-written and directed three indie features. LOVER GIRL (Allison Anders' prod), premiered at TIFF in 1998. Follow up AMATEUR NIGHT is a sex comedy about the couple's early years in LA. DEAR DICTATOR, based on Addario & Syracuse's Blacklist script, stars Sir Michael Caine, Katie Holmes and Odeya Rush. Lisa's award-winning documentary short, LOVE NONNIE, inspired by her centenarian grandmother, can be seen on NY Magazine's The Cut. As a screenwriter, Addario co-wrote Sony's animated hit SURF'S UP, as well as PARENTAL GUIDANCE, starring Billy Crystal and Bette Midler. Her passion project is SCISSOR HAPPY, a script on her childhood growing up with hairdresser parents in the 80's.
Dianna Agron
Dianna Agron is an acclaimed actor, singer, producer and director. Upcoming, Agron can be seen in Netflix series EL ELEGIDO (THE CHOSEN ONE) based on Mark Millar's comic "American Jesus," alongside Tenoch Huerta. She can also be seen in ACIDMAN opposite Thomas Haden Church which premiered at the 2022 Tribeca Film Festival. In her latest film, CLOCK, Agron plays the lead in horror/thriller based on the short film of the same name. From writer/director Alexis Jacknow, the movie explores the internal clock and societal pressure women put on themselves to have children. The film premiered to rave reviews on April 28th and is now available on Hulu. Agron has appeared in numerous movies and television shows including musical comedy-drama series GLEE, Mayim Bialik's film AS THEY MADE US opposite Dustin Hoffman, Candace Bergman, Simon Heller as well as Independent Film Spirit Award-winning film SHIVA BABY and the Sundance award-winning film NOVITIATE. Other film and TV series credits include THE FAMILY, ZIPPER, TUMBLEDOWN and BARE. On stage she starred in the West End theatrical production of MCQUEEN. Behind the lens, Dianna directed part of the anthology feature film, BERLIN, I LOVE YOU. Agron is known for her singing talent and performs regularly at Café Carlyle in New York.
Jeremy O. Harris
Jeremy O. Harris is the playwright and creator of the most Tony-nominated Broadway play, Slave Play. He's nominated for two 2023 Tony Awards for producing The Sign in Sidney Brustein's Window and Ain't No Mo'. His play Daddy opened to acclaim at its UK debut at Almeida Theatre in March 2022. In June 2022, Daddy opened at the Tokyo Globe Theatre. Jeremy co-wrote A24's critically-acclaimed Zola alongside director Janicza Bravo. His television credits include HBO's Euphoria and Irma Vep. As an actor, Jeremy recently appeared on HBO Max's Gossip Girl and returned as Grégory Duprée in Netflix's Emily in Paris.
Stephen Kay
Stephen Kay is currently an Executive Producer and director of Paramount's global sensation YELLOWSTONE. In addition to YELLOWSTONE, Stephen also Executive Produces and directs MAYOR OF KINGSTOWN for Paramount+, starring Jeremy Renner. Over the past 20 years, Kay has directed and produced numerous television series, including SONS OF ANARCHY, THE SHIELD, FRIDAY NIGHT LIGHTS, THE PUNISHER and COVERT AFFAIRS. Kay has directed such films as GET CARTER for Warner Brothers, with Sylvester Stallone, BOOGEYMAN for Screen Gems, the award winning WASTED for MTV and the independent film THE LAST TIME I COMMITTED SUICIDE, starring Keanu Reeves. Stephen lives in NYC.
Elvira Lind
Elvira Lind is an award-winning Danish filmmaker and writer. Her short film, The Letter Room was nominated for an Academy Award in 2021 and screened at more than 100 film festivals including Telluride and TriBeCa. Her previous works include documentary feature Songs for Alexis (2014), Viceland docu-series Twiz & Tuck (2017), and documentary feature Bobbi Jene which won Best Documentary Feature, Best Cinematography and best editing in a Documentary Feature, at the 2017 TriBeCa film festival. Elvira now lives in New York where she has founded production company, Mad Gene Media, with her husband, actor and producer, Oscar Isaac.
The jurors of the Best New Documentary Director Competition section are:
Peter Coyote
PETER COYOTE began film acting at 39, after a decade in the counter-culture during the 1960's and 70's. He has performed for some of the world's most distinguished filmmakers, including Barry Levinson, Roman Polanski, Pedro Almodovar, Steven Spielberg, Martin Ritt, Steven Soderberg, Diane Kurys, and Jean Paul Rappeneau (France). He can be seen in popular films and TV shows such as E.T. , SPHERE, THE JAGGED EDGE, ERIN BROCKOVICH, BITTER MOON, BROTHERS & SISTERS, THE INSIDE, & THE 4400 and is a double-Emmy winner as the narrator of most Ken Burns documentaries and many others.
Andrea Nix Fine
Nix Fine is an Oscar®, Emmy®, and Peabody Award®-winning filmmaker and co-founder of Change Content with husband, Sean Fine, with whom she jointly directs and produces all her films. Hailed by critics as "unflinching" and "enormously spirit-raising", her cinematic films inspire change through emotional impact. Notable among them, HBOMax's LFG, Academy Award®-winning Inocente, Peabody, Emmy® and Academy Awards® shortlisted Life According to Sam, and Academy Award® nominated documentary War/Dance. She just completed an A24 film about the January 6th insurrection that weaves six individual experiences who collectively define why we fight for democracy, and what is at stake when it is challenged.
Maria Zuckerman
Maria Zuckerman is an award-winning producer and entertainment executive. Maria worked at HBO Films for almost twenty years, overseeing the development and production of original movies for the network. Her more than 30 titles earned HBO 95 Emmy® nominations, winning 17 Emmy® Awards, including three Best Movie/Miniseries, and 22 Golden Globe® nominations with five wins, including two for Best Miniseries or Motion Picture Made for Television. Most recently Maria served as the first President of Topic Studios, leading content and overall strategy for development, financing, production, and distribution of theatrical and streaming films, documentaries, television and podcasts. Projects she greenlit and produced/executive produced include the Emmy-winning HBO surfing documentary series 100 Foot Wave; Nanny, Nikyatu Jusu's 2022 Sundance-winning directorial debut; and Theater Camp, acquired by Searchlight for theatrical release July 2023.
Nora Ephron Award
The jurors for the Nora Ephron Award are:
Nina Dobrev
Actress, writer, director and producer Nina Dobrev has established herself as a multihyphenate artist in Hollywood, amassing an impressive resume of diverse and memorable roles in all genres in television and film. Dobrev will next be seen starring as the female lead in the Netflix comedy THE OUT-LAWS, for producer Adam Sandler, opposite Adam Devine and Ellen Barkin, to be released on July 7 th . Additional films releasing this fall include The Bricklayer alongside co-star Aaron Eckhart, Reunion, and Sick Girl which she produced and stars in. She also executive produced The League premiering at this year's Tribeca Film Festival. In 2021, Dobrev made her directorial debut with short film 'The One.' In addition to her work in entertainment, Dobrev is also the co-owner of Fresh Vine Wine with best friend Julianne Hough, creating premium wines for health-conscious individuals, available nationwide.
Clea DuVall
Clea DuVall has become one of Hollywood's most sought-after talents with a resume as extensive as it is versatile. Clea recently served as the writer, director, and executive producer for Amazon Freevee's critically acclaimed series, "High School" and currently stars as the voice of "Elsa" on the second season of Fox's animated series "HouseBroken." Clea serves as the co-creator, executive producer, and writer for the show. In 2020, DuVall directed and co-wrote the romantic holiday comedy, Happiest Season, which premiered to record numbers on Hulu. Additional credits include Girl, Interrupted, But I'm a Cheerleader, "The First Lady," Happiest Season, Intervention, "Veep," "Looking for Alaska," "Broad City," "The Romanoffs," AMC's "Better Call Saul," "American Horror Story," "New Girl," "Bones," "The Lizzie Borden Chronicles," "The Newsroom," "CSI: Miami," "The Event," "Private Practice," "Law & Order," "Heroes," and "Grey's Anatomy."
Piper Perabo
Piper Perabo is a Golden Globe nominated actor, currently on YELLOWSTONE and BILLIONS. Some of her film work includes: THE PRESTIGE, CHEAPER BY THE DOZEN, LOOPER, ANGEL HAS FALLEN, and COYOTE UGLY. She starred in the hit tv spy drama COVERT AFFAIRS, and on Broadway in Neil LaBute's REASONS TO BE PRETTY. Outside of her work on stage and screen, Perabo is an advisor to Vote Run Lead, The International Rescue Committee, and William Monroe Trotter Collaborative for Social Justice at the Harvard Kennedy School.
A.V. Rockwell
A.V. Rockwell's feature debut, A THOUSAND AND ONE, won the US Dramatic Grand Jury Prize at the 2023 Sundance Film Festival. The film was released theatrically by Focus in March. Previously, her award winning short FEATHERS was released by Searchlight. She's also directed an episode of Lena Waithe's BOOMERANG and commercials for Adidas, Best Buy, and Bumble. Rockwell was named to Filmmaker Magazine's "25 New Faces of Independent Film," as her distinctive voice has been celebrated for slyly addressing issues of race, identity, and systemic oppression.
Emma Seligman
Emma Seligman is a Canadian writer/director and winner of the 2022 Independent Spirit John Cassavetes Award. Her debut feature, SHIVA BABY, was selected to screen at SXSW and TIFF in 2020 and was named a New York Times Critics Pick. In 2020, Emma was named one of Variety's "10 Screenwriters to Watch" and one of Filmmaker Mag's "25 New Faces of Independent Film." Her second feature, BOTTOMS, made with Orion Pictures, premiered at SXSW 2023 to rave reviews and will be released in theaters on August 25, 2023.
Short Film Competition Categories
The jurors for the 2023 Narrative & Animated Shorts Competition section are:
Midori Francis
Midori Francis is a series regular on ABC's GREY'S ANATOMY portraying Dr. Mika Yasuda. She also stars in the HBO MAX hit THE SEX LIVES OF COLLEGE GIRLS. Midori can be seen in the Blumhouse MGM + film UNSEEN starring opposite Jolene Purdy, and in the Netflix series DASH AND LILY (Daytime Emmy nomination). She had a breakout performance in Universal's GOOD BOYS (SXSW premiere). Midori's a Drama Desk nominee for her performance in NYT critics pick USUAL GIRLS at the Roundabout. Other credits: THE WOLVES at Lincoln Center (NYT Critics Pick and Obie Award Winner), CONNECTED at 59E59 (NYIT Award).
Jeremy Holt
Jeremy Holt is a non-binary author whose works include Gatsby, Made in Korea, Virtually Yours, and Before Houdini. An original art page from After Houdini was acquired by The Houdini Museum of NYC, where it now hangs in its permanent collection. Their work, Skip to the End was one of three works of fiction that The New York Times included in an in-depth expose on the 25th anniversary of Kurt Cobain's death.
Sheila Nevins
Executive Producer for MTV Documentary Films, Sheila Nevins served as president of HBO Documentary Films and Family Programming, making her responsible for development and production of more than 1500 programs. She has received 32 Primetime Emmy® Awards, 35 News and Documentary Emmys and 42 George Foster Peabody Awards. A New York Times best-selling author, Nevins has been honored with numerous prestigious career achievement awards and inducted into Broadcasting & Cable's Hall of Fame. She has garnered an IDA Career Achievement Award and the New York Women in Film & Television Muse Award for Outstanding Vision & Achievement.
Chance the Rapper
Hailed as "a generational voice" by GQ and "an outstanding role model" by President Barack Obama, multi-Grammy award winner Chance the Rapper has built a multi-faceted career, redefining what it means to be an independent artist. Chance has never signed a record deal—opting instead to make his music available for free. Born and raised in Chicago, Chance made history in 2017 when he became the first artist to win a Grammy for a streaming-only mixtape—collecting a trio of statues for "Best New Artist," "Best Rap Performance" and "Best Rap Album" for his now-iconic Coloring Book.
Chance is currently on a path to intertwine the worlds of art, music and cinematography through groundbreaking work and installations, as he prepares to release a new body of work, Star Line Gallery, this year. The project contains a series of interdisciplinary works in collaboration with fine artists from The Continent and The Diaspora. The resulting pieces redefine the notion of 'album art' and are compelling conversations and meditations on Black life. Over the past year, these works ("Child of God," "A Bar About A Bar," "The Highs & The Lows" and "YAH Know") have premiered at art institutions around the world including Art Basel, Chicago's Museum of Contemporary Art (MCA), The Art Institute of Chicago, and Los Angeles' Museum Of Contemporary Art (MOCA). Alongside his music, Chance's expanding career also includes film and television credits. In 2021, he became the first artist to independently distribute a film through AMC Theatres via his Magnificent Coloring World concert film, written, produced, edited and distributed by Chance himself. His portrayal of the character Herbert on the HBO Max series Southside earned Chance a 2023 NAACP Image Award nomination for Outstanding Guest Performance. In Spring 2023, Chance made his highly-anticipated debut as a coach on Season 23 of The Voice.
Coming from a long line of activists and community organizers, Chance was raised with a strong sense of purpose and a dedication to giving back. Through his nonprofit organization SocialWorks, he aims to inspire and empower youth through arts, education and civic engagement. Since 2016, SocialWorks has contributed $10M to the Chicagoland community, impacting approximately 10k students annually. Chance kicked off this year by organizing a self-funded free festival in Accra, Ghana that drew upwards of 52,000 attendees. The "Black Star Line Festival" was founded with a mission to foster cultural exchange between Black people of The Continent and the global Diaspora.
The jurors for the 2023 Short Documentary and Student Visionary Competition section are:
Andrew Ahn
ANDREW AHN is a queer Korean American filmmaker. Ahn's latest feature FIRE ISLAND (Searchlight Pictures) starring Joel Kim Booster, Bowen Yang, and Margaret Cho is currently streaming on Hulu. The film won the Ensemble Tribute at the 2023 Gotham Awards. Ahn's sophomore feature DRIVEWAYS premiered at the 2019 Berlinale and was nominated for two Film Independent Spirit Awards. Ahn's first film SPA NIGHT premiered at the 2016 Sundance Film Festival in US Dramatic Competition and went on to win the 2017 Cassavetes Independent Spirit Award. Ahn has directed television for Netflix, FX, HBO Max, CBS, and the Sundance Channel.
Jimmy Akingbola
JIMMY AKINGBOLA is an actor and producer who can currently be seen reprising his role as 'Geoffrey' in season 2 of Peacock's BEL-AIR, the acclaimed serialized one-hour dramatic analogue of the '90s sitcom THE FRESH PRINCE OF BEL-AIR and the second series of BritBox's THE TOWER, based on Kate London's Metropolitan novel series. Just recently, Peacock released Jimmy's documentary HANDLE WITH CARE, which follows Jimmy's personal journey and works to uncover the truth about growing up in the care system in England.
Noah Centineo
Noah Centineo has quickly become one of Hollywood's most in-demand actors. He was most recently seen starring and executive producing in Netflix's THE RECRUIT and seen starring in DC's BLACK ADAM. Centineo rose to fame in the popular Netflix original TO ALL THE BOYS I'VE LOVED BEFORE, for which he reprised his role in the following two installments of the trilogy. Additional credits include Elizabeth Banks' CHARLIE'S ANGELS, Ian Samuel's SIERRA BURGESS IS A LOSER, ABC's THE FOSTERS, and the subsequent spinoff GOOD TROUBLE. Centineo is also the founder of production company ARKHUM PRODUCTIONS.
Agnes Chu
With a track record of success across entertainment mediums, Agnes Chu builds lasting brands through the power of quality storytelling. Formerly the head of content for Disney+, Chu joined Condé Nast Entertainment in September 2020, leading the division of 300+ worldwide charged with growing the film, television, digital video and audio portfolio with Condé Nast's iconic global brands and IP. Leveraging a century of culture-defining journalism from The New Yorker, Vanity Fair, WIRED, Vogue and GQ, Chu is expanding the company's entertainment business, with 70+ current projects in development and production, 40 podcasts globally, and 4,000 videos across brand channels annually. A member of the Academy of Motion Picture Arts and Sciences and Academy of Television Arts and Sciences, Chu earned her BA in Art, Film and Visual Studies from Harvard University and MBA from Columbia Business School.
West Duchovny
West Duchovny is a rising American actress who stars as a lead opposite Alycia Debnam-Carey in "Saint X," Hulu's eight-part series from writer Leila Gerstein and director Dee Rees. Based on Alexis Schaitkin's novel, "Saint X" focuses on how a young woman's mysterious death during an idyllic Caribbean vacation creates a traumatic ripple effect that eventually pulls her surviving sister into a dangerous pursuit of the truth. Duchovny will star as 'Alison,' a smart and charismatic young woman who is beginning to look at her own privilege through a critical lens as she vacations with her family at a beautiful island resort. "Saint X" premieres on Hulu April 26, 2023. Duchovny can soon be seen starring in the upcoming Netflix limited series, "Painkiller" opposite Uzo Aduba and Matthew Broderick. Directed by Peter Berg, "Painkiller" will explore the origins of the opioid crisis with a focus on Oxycontin maker Purdue Pharma. The show is based on Patrick Radden Keefe's New Yorker article "The Family That Built an Empire of Pain" and Barry Meier's book "Pain Killer: An Empire of Deceit and the Origin of America's Opioid Epidemic." Duchovny appeared in the independent feature "Linoleum" opposite Jim Gaffigan, which premiered at this year's South by Southwest Film Festival. Previously, Duchovny was cast in the HBO Max pilot, "Vegas High," and had a recurring role on the SyFY series, "The Magicians."
Immersive Competition Categories
The jurors for the 2023 Storyscapes Competition section are:
Katayoun Dibamehr
Katayoun Dibamehr is an Iranian, French Canadian producer based between Paris and Montreal. She is an XR industry veteran and expert. A seasoned and award-winning producer with a demonstrated history of working with festivals, public and cultural organizations since 2009. In 2014 she was appointed Head of the New Media Program FNC Explore at the Montreal Festival du nouveau cinéma. In 2018 she joined the Paris-based production company Floréal Films, dedicated to producing feature films, short films and immersive experiences. SXSW speaker, she is a member of the Venice Biennal College Alumni and mentor for International Film Festival Rotterdam's CineMart Immersive cohort from 2020. For the last three years, she is behind acclaimed and award-winning productions The Hangman at Home – VR, (Grand Jury Prize at Venice Film Festival 2020, Cristal for Best VR at Annecy International Animation Film Festival 2021), and the groundbreaking Goliath: Playing with Reality, (Grand Jury Prize at Venice Film Festival 2021 and Emmy News and Documentary nominee 2022).
Loren Hammonds
Loren Hammonds is a Peabody Award-winning producer and curator of Film, Television, and Immersive work. A NYC native who has worked in the film & entertainment industry for over 20 years, he is Head of Documentary at TIME Studios. He previously held the titles of Vice President of Immersive Programming at Tribeca Enterprises and Senior Programmer at Tribeca Festival. Among his recent credits as an executive producer are The Territory (Nat Geo, Sundance winner of the World Cinema Documentary Audience Award 2022,) Katrina Babies (HBO, Tribeca winner of the Best New Documentary Director Award 2022,) and MLK: NOW IS THE TIME (SXSW XR Experience Spotlight Audience Award 2023.) His views on cinematic and immersive storytelling have been featured in several publications and programs, including The New York Times, BBC Click, NPR, The Today Show, and Vice. He has also been featured as a guest speaker at Cannes Film Festival, SXSW, Columbia University's Digital Storytelling Lab, Mutek, Pratt Institute, Scuola Holden, P&G Signal, and more.
Vassiliki Khonsari
Vassiliki Khonsari is an award-winning creative producer and co-founder of iNK Stories. Recognized by Fast Company as an "Innovation Agent", iNK Stories is an acclaimed development studio of storytellers and creative technologists––with a distinctive pedigree across Blockbuster AAA franchises, games, films, VR/AR/XR, and virtual spaces in Web2 and Web3. iNK's original titles have received the industry's top honors, including the recent 2023 Sundance + Stars Collective Imagination Award for Best Metaverse, BAFTA Nominations, AIS Lumiere Award for Best Immersive, META's Game of the Year, Tribeca's Storyscapes Award, Mobile Game Award Winner, IGN's Best of E3, and Academy of Interactive Sciences for Best Game, Telly Award, New York Game Critics Awards for Best Writing and Best Game, Dice Award Nomination Best Game and Best Director, Jury Top Prize at IndieCade, Nexon Award, UNESCO and more. Collaborations include Louverture Films, Meta, Google, Verizon, Pico, Microsoft, and more. Khonsari's background is as a Visual Anthropologist and documentary filmmaker, and contributes to the dialogue of inclusion and equity in the entertainment industry. Khonsari consults and mentors at top institutions like Sundance, Tribeca, CPH:Dox, AIDC, Visions du Reel, and Talent LabXR. Founding Member of Rolling Stone Culture Council, PGA's Women's Impact Network and Ambassador for Women in Games.
The jurors for the 2023 Immersive New Voices are:
Salome Asega
Salome Asega is an artist and Director of NEW INC at the New Museum. Her work invites the playful and absurd to critique the speed in which technology develops and poses new consentful tech futures leveraging the power of collective imagination. Salome is a 2022 United States Fellow and an inaugural cohort member of the Dorchester Industries Experimental Design Lab developed by the Rebuild Foundation and Prada. She is also a co-founder of POWRPLNT, a Brooklyn digital arts lab for teens. Salome has participated in residencies and fellowships with Eyebeam, New Museum, The Laundromat Project, and Recess and has exhibited at the 11th Shanghai Biennale, MoMA, Carnegie Library, August Wilson Center, Knockdown Center, and more.
Sandra Rodriguez
Sandra Rodriguez, PhD, is a creative director of XR and AI experiences, and a sociologist of emergent technology. Her work spans interactive and immersive non-fiction experiences showcased internationally (Peabody, IDFA DocLab; Best VR Leipzig, Numix, UNVR, and the 1st Golden Nica award for VR at Ars Electronica). She explores AI, VR and human creativity, crossing it with live performance, dance, multi-user games and large-scale exhibits. Rodriguez is a Sundance StoryLab Fellow, Sundance Institute and MacArthur Foundation Grantee. An MIT Opend Doc Lab Fellow and MIT lecturer, she inaugurated and taught HackingXR from 2017-2022, MIT's first official class on VR and XR.
Lance Weiler
An alumnus of the Sundance Screenwriting Lab, Lance Weiler is recognized as a pioneer in mixing storytelling and technology. Wired magazine named him "one of 25 people helping to reinvent entertainment and change the face of Hollywood." Weiler has designed experiences that have been official selections at Sundance, Tribeca and New York Film Festival. He was nominated for an International Emmy in digital fiction for his work on Collapsus: The Energy Risk Conspiracy. In addition, he is a founding member and director of the Columbia University School of the Arts' Digital Storytelling Lab.
Games Competition Categories
The jurors for the 2023 Games Competition section are:
Chloë Grace Moretz
Chloë Grace Moretz most recently starred in Amazon's sci-fi thriller series THE PERIPHERAL, created by Scott B. Smith. Moretz will next voice the role of Nimona in Netflix's animated film NIMONA, opposite Riz Ahmed. The film is adapted from The New York Times bestselling graphic novel of the same name, by ND Stevenson. Moretz also recently starred in the Miramax and 6th & Idaho Productions sci-fi thriller MOTHER/ANDROID, directed by Mattson Tomlin. Moretz previously starred in SHADOW IN THE CLOUD, which premiered at the 2020 Toronto International Film Festival, and won the Midnight Madness Award. Additionally, Moretz starred in Focus Features' GRETA, opposite Isabelle Huppert, and directed by Neil Jordan. Prior to that, Moretz starred in THE MISEDUCATION OF CAMERON POST, which opened to rave reviews and won the Grand Jury Prize at the 2018 Sundance Film Festival. Later that year, she starred in Luca Guadagnino's SUSPIRIA, which premiered at the 2018 Venice Film Festival and went on to win the Robert Altman Award at the Film Independent Spirit Awards. When she was eight years old, Moretz made her debut with THE AMITYVILLE HORROR. She followed that with KICK-ASS, and Matt Reeves' remake of LET ME IN, which landed her on TIME Magazine's 'Top 10 Performances of the Year' list, as well as the New York Times' 'Best Performances of 2010' list. Moretz's film credits also include the Academy Award-winning HUGO; IF I STAY; DARK SHADOWS; Kimberly Peirce's remake of the Stephen King classic CARRIE; THE 5TH WAVE; Marc Webb's 500 DAYS OF SUMMER; THE EQUALIZER; and KICK ASS 2. In addition to her acting career, Chloë served as an executive producer on Snapchat's Discover series COMING OUT.
Evan Narcisse
Evan Narcisse is the Senior Writer at Brass Lion Entertainment. He's worked as a screenwriter, producer, and narrative design consultant in video games, comic books, film, and TV, often focusing on the intersection of blackness and pop culture. As a journalist and critic, he wrote for The Atlantic, Time Magazine, Kotaku, and The New York Times, in addition to teaching game journalism at New York University and appearances as an expert guest on CNN and NPR. He's also the author of the Rise of the Black Panther graphic novel, Marvel's Black Panther: Wakanda Atlas, and The New Day: Power of Positivity. As a narrative design consultant, he's worked on Marvel's Spider-Man: Miles Morales, Redfall, Marvel's Avengers, Gotham Knights, and the award-winning Dot's Home. He also served as story producer on the HBO Max documentary Milestone Generations, documenting the rise, fall, and rebirth of the groundbreaking black-owned comics company Milestone Media. A native New Yorker, he now lives in Austin, Texas.
Danny Peña
As a gaming consultant, filmmaker, published author and Gamertag Radio's founder and host, Danny Peña has been at the forefront of video games media for over 20 years. Known for his unmistakable voice and S-rank interview skills, Danny is an Inaugural Podcasters Hall of Fame inductee who is a regular panelist and keynote speaker for podcasting, gaming and radio events and conventions. Today Gamertag Radio - which has earned millions of lifetime downloads and is the first gaming podcast to reach 1,000 episodes in 2020 - is a well-respected and sought-after outlet for fans, developers and companies in gaming who routinely provide the podcast early samples of games and products to be reviewed on the show.
Danny has been featured in Podcast Magazine, Forbes, CNN, NBC News, ABC News, MTV, Discovery Channel, Telemundo, IGN, Univision, and Paramount Plus content as a gaming industry expert. He has a unique interview style that draws out headline-making stories from games industry titans like Phil Spencer and Reggie Fils-Aimé. His other newsworthy interviews include Keanu Reeves, Giancarlo Esposito, Danny Trejo, and Michael K Williams, and Snoop Dog, to name a few. In 2018, Danny won Florida Supercon's Best Feature Film for Gamertag Radio: A Podcast Story, and debuted his first children's book Danny Loves Video Games which was co-created with his cousin Mr. Luna during last year's Hispanic Heritage Month.
Audio Storytelling Awards
The jurors for the 2023 Audio Storytelling Established Nonfiction Competition section are:
Leital Molad
Leital Molad is the SVP of Content Development for Pushkin Industries, where she has developed and launched award-winning, chart-topping podcasts such as Lost Hills, A Slight Change of Plans, Death of an Artist, The Loudest Girl in the World, and Hot Money, as well as the Apple Fitness+ audio feature, Time to Walk. Previously, she was the executive producer of podcasts at First Look Media/Topic Studios (Missing Richard Simmons, Intercepted with Jeremy Scahill, John Cameron Mitchell's Anthem). She began her career at WNYC radio, where she produced the Peabody Award-winning arts and culture show Studio 360 with Kurt Andersen. Molad has an MA in journalism from NYU and teaches podcasting at the School of Visual Arts.
Latif Nasser
Latif Nasser is co-host of the New York Public Radio show Radiolab, where he has done stories on everything from professional badminton to the nuclear button to a polar bear who liked to have sex with grizzly bears. Latif also hosted the miniseries "The Other Latif," about a Guantanamo detainee who shares his name. In addition to his work in audio, Latif is the host and executive producer for the Netflix science documentary series, Connected. He has given two TED talks and written for the Boston Globe Ideas section. He got his Ph.D. from Harvard's history of science department in 2014.
Avery Trufelman
Avery Trufelman is the host and creator of Articles of Interest, a podcast about fashion that was named a best of 2022 by the New York Times and The New Yorker. Previously she worked as a producer on the design podcast 99% Invisible, and she has also created and hosted the podcasts for The Cut and Curbed, from New York Magazine.
The jurors for the 2023 Audio Storytelling Independent Nonfiction Competition section are:
Zayd Dohrn
Zayd Dohrn is the creator and host of the Tribeca Award-winning podcast Mother Country Radicals. As a playwright, his work has been produced off-Broadway, across the country, and internationally. Awards include the Horton Foote New American Play Prize, the Edgerton Foundation New Play Award, the Kennedy Center's Jean Kennedy Smith Award, the Sky Cooper American Playwriting Prize, Theatre Master's Visionary Playwright Award, and Lincoln Center's Lecomte du Nouy Prize. Zayd has developed TV pilots for HBO, Showtime, and BBC America, and feature films for Netflix and FilmNation. He holds degrees from Brown, Columbia, and NYU, and was an American Playwriting Fellow at Juilliard. He is currently Professor and Director of the MFA in Writing for Screen + Stage at Northwestern
Rachel Ghiazza
Rachel Ghiazza is EVP and Head of US Content at Audible. In this role, she oversees all US content and global operations, and is a dynamic force behind Audible's innovation and investment in original programming, which has garnered international recognition and acclaim. During her tenure leading Audible's US Content team, Rachel has helped grow Audible into the leading creator of audio storytelling, developing new genre-bending categories and forging unique talent collaborations with industry leaders. She is committed to ensuring that Audible content represents people across a diverse range of backgrounds and has built long-standing relationships with renowned artists working to amplify underrepresented voices in the entertainment industry. Her accomplishments include overseeing the curation of Audible Plus, scaling-up in-house brands such as Audible Theater and Words + Music, the launch of Dolby Atmos on Audible, and pioneering multi-project arrangements within the entertainment industry, including signing President and Mrs. Obama's Higher Ground Productions to Audible.
Shima Oliaee
Shima Oliaee is the CEO and founder of Shirazad Productions. Her first independently-produced series Pink Card premiered in 2022 at ESPN 30 for 30, and received two Gracie Awards, an Overseas Press Club Award, and a National Headliner Award. Prior to that, Oliaee created the miniseries Dolly Parton's America, receiving a Peabody Award and a Murrow Award, along with several national honors. For Radiolab, she co-created the critically-acclaimed Vanishing of Harry Pace, and her audio documentary The Flag and the Fury won a duPont-Columbia Award and Best in Show at the National Headliner Awards. Her first reported and produced miniseries UnErased was named podcast of the year by KQED News. After studying music and cinema-television at USC, Oliaee received her graduate degree in psychology. She worked as a teacher, a translator, and in comedy tv, including the Golden Globe-winning Brooklyn Nine-Nine. Her next investigative series will be released in 2023.
The jurors for the 2023 Audio Storytelling Established Fiction Competition section are:
Chioke I'Anson
Dr. Chioke I'Anson is director of the VPM+ICA Community Media Center at the Institute for Contemporary Art in Richmond, VA. He is also a national underwriting voice for NPR and the creator and organizer of RESONATE Podcast Festival. As a philosopher, Chioke is an advocate of media education who believes that there can be no critical thinking without media literacy. He sits on the board of the Association of Independents in Radio and has been heard on podcasts such as Wait Wait Don't Tell Me, Everything is Alive, Love + Radio, and The 11th.
Ayeesha Menon
Ayeesha Menon's play RAMAYANA RESET was performed at the National Theatre as a part of the Connections festival, 2022. In the category of Best Adaptation at the BBC Audio Drama Awards, Ayeesha adaptation of THE JUNGLE BOOK won in 2022 and A TALE OF TWO CITIES won in 2019. Her MIDNIGHT'S CHILDREN won the Outstanding Achievement award in 2018. She has won Sony Awards for her adaptations of Q&A (Slumdog Millionaire) and THE CAIRO TRILOGY. Ayeesha's original detective drama UNDERCOVER MUMBAI has run for three series on Radio 4. She also wrote INTO THE MAZE for the Riot Girls series and co-wrote three seasons of TAKE OVER. Her adaptations for radio include MAHABHARATA NOW, THE WOODLANDERS, GIRL WITH A PEARL EARRING, OLIVER: Lagos to London, A FINE BALANCE, THE SEVENTH TEST, THE MUMBAI CHUZZLEWITS, SIX SUSPECTS, and MY NAME IS RED. Ayeesha's adaptation of Agatha Christie's THE MIRROR CRACK'D, re-imagined for an Indian audience and directed by Melly Still, was performed in Mumbai in 2020. Her play PEREIRA'S BAKERY AT 76 CHAPEL ROAD ran in Mumbai for three years and was read at the Royal Court.
Mimi O'Donnell
Mimi O'Donnell is currently Head of Scripted Fiction at Spotify Studios. She has recently Executive Produced and directed, Case 63, the English language adaptation of the hit Chilean podcast Caso 63 starring Julianne Moore and Oscar Isaac. She also directed and executive produced 2022's Quiet Part Loud, a co-production with Jordan Peele's Monkeypaw Productions featuring Tracy Letts. She has served as EP on audio series such as Sandra, The Horror of Dolores Roach, Motherhacker, The Two Princes, and Gay Pride and Prejudice with the award winning podcast company Gimlet. She served as the Artistic Director of Labyrinth Theater Company for 7 seasons, where she directed the World Premieres of Nice Girl and Thinner Than Water by Melissa Ross and the New York premiere of The Way West by Mona Mansour. As a producer with the Company, she was nominated for a Tony Award for the Broadway production of The Motherf**ker with the Hat.
The jurors for the 2023 Audio Storytelling Independent Fiction Competition section are:
J.T. Green
JT Green is an audio documentarian by trade and artist by practice. They are the founder of the creative studio Molten Heart, which takes an immersive and artistic approach to podcasts, musical albums, and in-person audio experiences. Molten Heart's latest co-production, Finding Tamika, has been featured on numerous best of lists (including The New York Times and Vulture) and won a 2023 duPont-Columbia Award. Outside of Molten Heart, they are a multi-disciplinary artist, exploring the spiritual qualities of improvisation, the convergence of health and personal technology, and gender expression on the internet. Their independent audio documentary, PMHx, won the 2021 Third Coast Award for Best Documentary Short. Along with performing at EXPO Chicago, Chicago Home Theater Festival, and NYUs Brooklyn venue, The Garage—they've exhibited visual artworks at The University of Chicago, the Museum of Contemporary Art Chicago, and Mass MoCA.
Arielle Nissenblatt
Arielle Nissenblatt is the founder of EarBuds Podcast Collective, a weekly podcast newsletter and podcast. She is the head of community and content at SquadCast.fm. She is a graduate of the Salt Institute of Audio Documentary Studies. Nissenblatt is a podcast marketing expert, having spoken on panels at conferences such as Radiodays Asia, Radiodays Europe, Sounds of New York, Podcast Movement, International Documentary Association's Podcast Day at USC, Montana Media Lab, American University, and more. She is one of the founders of Podcast Taxonomy, an international effort to categorize roles and credits in the podcast industry. She is the cohost of the Sounds Profitable podcast, a show about the business of podcasting. She hosts a podcast about podcast trailers called "Trailer Park."
Jemma Rose Brown
Conceptual artist, curator and community-builder, Jemma Rose Brown creates cultural programs in the audio storytelling space. Jemma helped found On Air Fest, and has led the festival's curation, partnerships and growth since 2017. In addition, she serves as Director of the podcast-focused creative agency work x work. Alongside her professional practice, Jemma's independent projects engage ritual-making, cooking, scent, writing and recordings to create environments for intimacy, and test the boundaries between self and other. Her work has been awarded multiple residencies as well as gallery shows and staged performances all across Brooklyn as part of Cosmophage Collective.
Press Contacts
Corey Wilson - cwilson@tribecafilm.com
Yunjung Seo - yseo@tribecafilm.com