Two years after Angad Singh Bhalla's released his 2013 Emmy Award winning documentary, Herman's House, that traces the story of an inmate who spent 40 years living in solitary confinement and an artist quest to build the prisoner a house, the film's director is revisiting Herman Wallace's story with a new interactive documentary titled, The Deeper They Bury Me: A Call From Herman Wallace. "The inspiration for this interactive website was that we had this amazing audio content for the film from talking to Herman," explains director Bhalla at the premiere of the interactive online documentary at the New York Film Festival. "I had 40 or 50 hours of content that all couldn't work for the film, so I was excited about the possibility of giving Herman's voice a new outlet."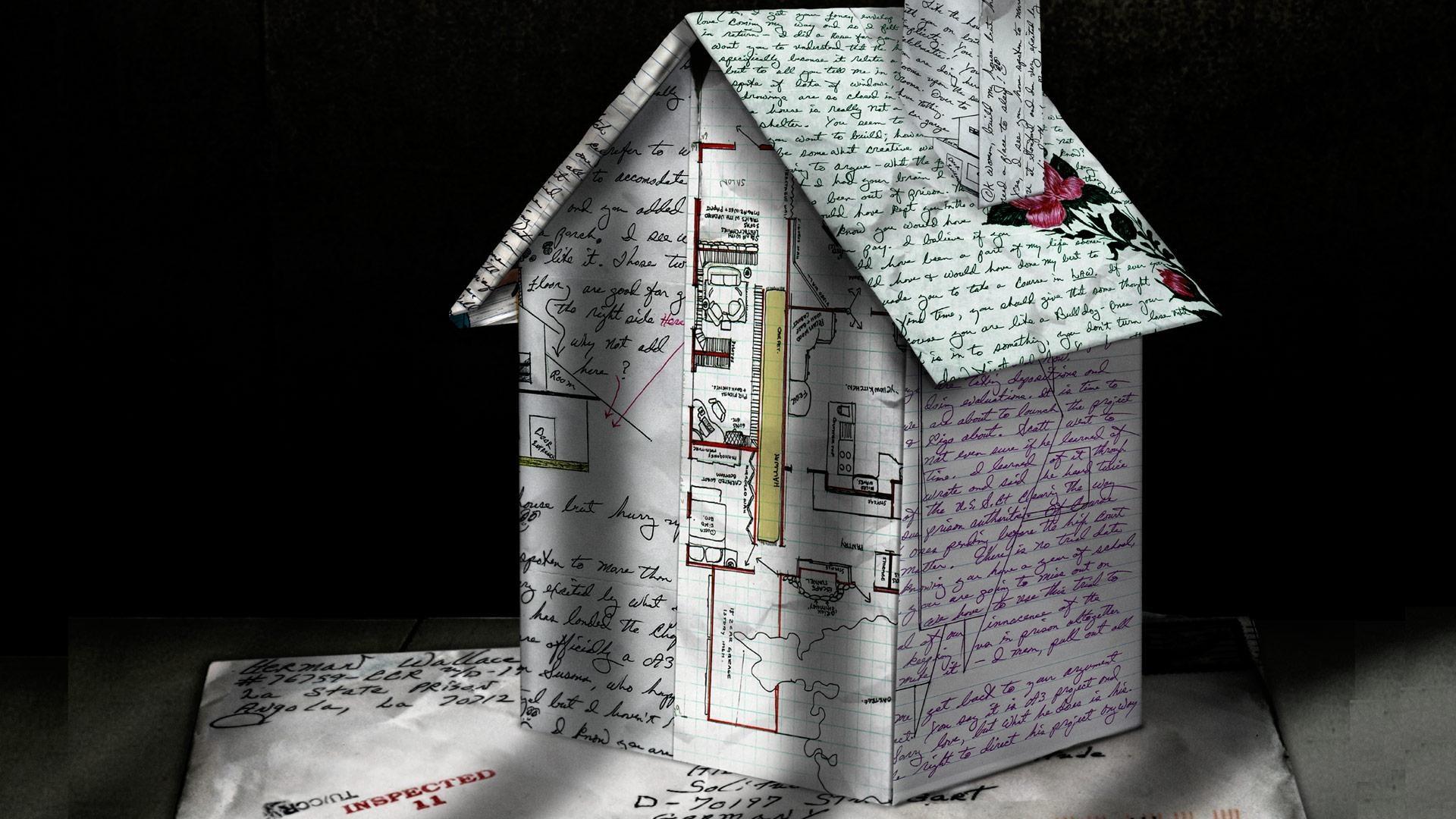 In 2001, a young art student named Jackie Sumell asked Herman Wallace, a man living in solitary confinement, serving a life sentence accused of killing a correction officer, in Louisiana's Angola penitentiary, "What kind of house does a man who has lived in a six-foot-by-nine-foot cell for over 30 years dream of?" The question lead filmmaker Angad Singh Bhalla to make the film Herman's House, a Tribeca Film Institute supported film that explores the imagination of a prisoner and an artist as they dream up a house that calls attention to the United States penal system's use of solitary confinement and the disproportionate number of black American men behind bars. One in three African American men will spend time in jail in their lifetimes compare to 1 in 17 white American males. The 80-minute documentary also exposes the fact that over 80,000 inmates are kept in extended solitary confinement in U.S. prisons, a practice that has been deemed cruel and unusual punishment by the UN Special Rapporteur on Torture.
"I first learned about Herman's story from the artist Jackie Sumell, and I was fascinated by their friendship," says Bhalla of how he became interested in making the documentary. "I thought it would be a really unique way of accessing the prison system and his story, so I made the linear documentary. Once I did that I realized how Herman was such a captivating character just on the phone and how his audio would lend itself to an interactive experience."
For twenty minutes—the allotted time for a prison phone call—using video game technology Bhalla allow users to step inside the six-by-nine-foot cell the former Black Panther activist Herman Wallace lived in for a crime he denies he committed. As users navigate the space, Wallace's voice animates the cell with stories and commentary that questions the general infrastructure of American prison buildings, and the toll the space has taken on his life and how those conditions had led him to become so invested in an imaginary house. "I would like to see a conceptual change with how the justice system builds prisons," said prison architect Frank Greene after the screening of The Deeper They Bury Me. Green called for "sustainable prisons," that would allow inmates to live in environments that ergonomically lends themselves toward rehabilitation.
Before The Deeper They Bury Me went live online to allow users to imagine Wallace's universe and negotiate between Wallace's dream house and prison cell, actor Malik Yoba simulated a real time twenty minute long phone conversation with audio Bhalla recorded of Wallace. Staged like one of the many phone calls artist Sumell and Wallace had on camera during the film, the performance allowed Yoba to ask questions that still resonate after Wallace's death from cancer on October 1, 2013 three days after he was released from prisoner based on a compassionate plea. Most interestingly during the conversation, Yoba told Wallace of the recent extrajudicial killing of black men and boys by police officers, saying, "They are still killing us," and listed off the names of Trayvon Martin, Michael Brown, and Tamir Rice as Wallace listened. This moment connected Wallace's 42-year struggle and mistreatment inside Angola prison with the on-going violence law enforcement commit on the streets in black communities.
"Maybe young people don't want to watch an 80-minute film but maybe they will play with this website for two minutes and get something out if it."
"I don't quite understand the exchange that we just watched," said actor and Civil Rights activist Harry Belafonte, whose social justice organization Sankofa along with the National Film Board of Canada presented the premiere of the interactive documentary. " But I hope what we are doing with this technology will set us on a path that will change or enhance the way this country does business," he added as the audience laughed. "I keep working at and supporting these things because each time we set a goal it seems we return to square one."
Ultimately Bhalla hopes that the experimental project can reach new audiences that will have meaningful conversations about policing and prisons in America. "Maybe young people don't want to watch an 80-minute film but maybe they will play with this website for two minutes and get something out if it," says the director who told Tribeca Film Festival that he aimed to make twenty one minute films. "I think his story is very symbolic because he is someone who tried to make change and was persecuted for doing that," says Bhalla of Wallace who started organizing prisoners to demand better living conditions before he was accused of murdering a prisoner guard. "Today with more people trying to do that it is important to understand that history because if we just think if we do a protest and everything is going to be great that's just not how it has been throughout history, and understanding that I hope will give us a sense of some of the steps we must take."
Experience The Deeper They Bury Me: A Call From Herman Wallace HERE
The Deeper They Bury Me was written and directed by Angad Singh Bhalla and Ted Biggs. Animation was created by Nicolas Brault. Produced by Anita Lee for the National Film Board of Canada, in association with Storyline Entertainment Inc. PBS's documentary series POV will stream Herman's House for free to American viewers for 30 days, starting September 27.
---