Good news: Your weekend moviegoing needs have been simplified. Every Thursday morning, our What To See guide will highlight the new releases opening in New York City and NYC repertory screenings that are most worth your time.
Okay, we get it—you've already made plans to see Star Wars: The Force Awakens three times this weekend. But what about the people who don't know Han Solo from Hope Solo? For them, Here's our Star Wars counter-programming guide for the weekend of December 18 – December 20.
As if you need any convincing to watch Tina Fey and Amy Poehler be awesome for two hours straight…
Sisters (2015)
Director: Jason Moore
Stars: Tina Fey, Amy Poehler, Ike Barinholtz, Maya Rudolph, John Leguizamo, John Cena, James Brolin, Samantha Bee, Rachel Dratch, Dianne Wiest, Madison Davenport, Greta Lee
The biggest surprise about Tina Fey and Amy Poehler's Sisters is how shamelessly lowbrow it is—seriously, there's a scene where Fey takes hilariously vulgar selfies while standing next to a giant penis that's been drawn on a wall. Which feels right at home with an earlier scene where her on-screen counterpart calmly listens to a musical toy's soothing music as the object is rammed inside a guy's rear-end. Sisters knows it's juvenile and runs with it, emulating the self-aware zaniness seen in Will Ferrell-led buddy movies like The Other Guys and Step Brothers, but with a twist. What makes Pitch Perfect director Jason Moore's lovably silly romp so progressive is that, before now, this kind of potty-minded comedy has been reserved for the fellas. Those days are ancient, chauvinistic history.
With a screenplay by Saturday Night Live and 30 Rock writer Paula Pell, Sisters unabashedly repurposes the bro-humor handbook for its female stars. There's booze, drugs, sex, more booze, and more drugs—if Bridesmaids was the gender-reversed answer to Judd Apatow's movies, Sisters is Todd Phillips' cinema with estrogen. Proudly owning their middle-aged womanhood, Fey (who'll be at the 2016 Tribeca Film Festival) and Poehler play siblings who couldn't be any more different from one another—Fey, having a blast while playing against type, is the directionless partier, while Poehler tightens up as the neurotic do-gooder. They share an unexpected bond, though, when the sisters' parents (Dianne Wiest, James Brolin) decide to sell their childhood home in Florida, drudging up nostalgia and the desire to throw one last big-deal party inside the house, like the ones the sisters used to host in high school.
Once all of the rest of their class' now-40-year-old graduates show up, which happens before the film's midway point, Sisters settles into its Project-X-for-housewives vibe. Moore's film benefits greatly from the fact that it's basically an excuse to watch real-life best friends Fey and Poehler, two of the funniest people in the world, have the time of their lives while delivering two hours' worth of knowingly dumb fun. Like any other 120-minute comedy, Sisters is overlong and has as many flat-lined jokes (many coming from co-star Bobby Moynihan's obnoxious coked-out character) as there are laugh-your-ass-off scenes, including a scene of culturally divided name pronunciation between Poehler and Girls' veteran Greta Lee.
Even as it sluggishly trudges towards its finish line, Sisters can't help but delight. Fey and Poehler are having so much fun playing in Will Ferrell's and Danny McBride's beer-filled sandbox that submission is unavoidable. It's tough to focus on a film's multiple flaws when it also features a scene where Tina Fey and Amy Poehler dance together to Snow's "Informer," finger guns and all.
Where to see it: Opening in wide release
One of 2015's most amazing movies is also one of the year's most emotionally grueling…
Son of Saul (2015)
Director: László Nemes
Stars: Géza Röhrig, Levente Molnár, Urs Rechn, Sándor Zsótér, Todd Charmont, Uwe Lauer
Every few years, you see a film that you just know, from its very first shots, will become an enduring staple of cinephiliac and ideological debate, film school and social studies syllabi, and cinematic and even national history.
László Nemes' debut (!) feature Son of Saul (a.k.a. Saul fia) is an artistically astonishing and narratively unique dramatization of the Holocaust that has been making waves among filmgoers since May of this year, when it won the Grand Jury Prize at Cannes amidst an ardent but divided audience reception. The film quite literally follows its title character, Saul (first-time film actor Géza Röhrig, in one of the year's most unforgettable performances), an Auschwitz prisoner tasked with working in the Sonderkommando, i.e. work units made up of death camp detainees who were forced to dispose of gas chamber victims. When he notices a young man who has managed to survive the chambers for a few brief minutes, Saul becomes intent on providing a proper burial for the boy, whom he hauntingly begins to refer to as his "son." —Matthew Eng
Where to see it: Film Forum
Read our interview with László Nemes and Géza Röhrig here.
Because who knew that Henry Rollins would give one of genre cinema's funniest performances of the year?…
He Never Died (2015)
Directors: James Krawcyzk
Stars: Henry Rollins, Booboo Stewart, Jordan Todosey, Steven Ogg, Kate Greenhouse
If John Carpenter's They Live ever gets remade, there's no better casting choice for the "Rowdy" Roddy Piper role than Henry Rollins. He Never Died is his 90-minute audition reel. In writer-director James Krawcyzk's charmingly strange debut, the outspoken actor/writer/musician/activist is a solemn, meat-and-potatoes everyman in a genre-tinged version of reality. He Never Died is blue-collar neo-noir horror. Rollins is excellent in the atypical role of Jack, an urban loner who isn't dissimilar to a vampire in that he can't die and drinks blood, but he's altogether something much more unique. When someone asks how old he is, Jack's deadpan response is, "I have no idea, but I'm in The Bible, if that means anything."
Since he's unkillable, Jack drifts through life in a constant state of disenchantment—he just wants to sleep and play bingo, but constant distractions keep irking him. There's the 19-year-old daughter (Jordan Todosey) he never knew he had and who's just randomly shown up at his front door; there are the pesky mafia goons who repeatedly try to kick his ass but are powerless against Jack's superhuman strength. And there's the lovely diner waitress (Kate Greenhouse) whose lack of subtlety about wanting to date him just makes it harder for him to order his beloved eggplant parmigiana.
He Never Died isn't exactly a horror-comedy—with more somber ennui than humor, it's an intimate character study that just so happens to have a body-count comparable to your typical bloodsucker flick. But Rollins knows how to sell Jack's self-seriousness in ways that make the character equally fascinating and casually hilarious. At one point, he runs through the seemingly endless list of jobs he's held down in all of his centuries of immortality; Rollins plays the extended monologue totally straight, never calling attention to the fact that, moments earlier, he was shot directly in the forehead and barely even flinched. It's comedic gold.
Where to see it: City Cinemas Village East
Cope with the holiday shopping blues by catching a matinee of the funniest Christmas movies ever…
Elf (2003)
Director: Jon Favreau
Stars: Will Ferrell, Zooey Deschanel, James Caan, Mary Steenburgen, Ed Asner, Bob Newhart, Faizon Love, Peter Dinklage, Amy Sedaris, Andy Richter, Michael Lerner
With all due respect to the queens Tina Fey and Amy Poehler, as well as Team The Big Short, December's funniest new release isn't a movie—it's a three-minute clip of man-on-the-street brilliance. For his latest TV special, the aggressively loud Billy Eichner invited Will Ferrell to dress up with him in Christmas pajamas and blindside people on NYC's streets to ask them which is the better Yuletide movie: Bill Murray's Scrooged or Ferrell's Elf? Or to just scream "Scrooged!" into unsuspecting New Yorkers' faces and scare them worse than Krampus. Either way, it's a win.
Unfortunately, though, neither Eichner nor Ferrell will be at Nitehawk Cinema this weekend for the Brooklyn theater's special holiday screenings of Elf. Which, come to think of it, is probably for the better. The anxiety over whether Eichner will call you a "Christmas twat" for choosing Elf over Scrooged would be too much to handle. Without that distraction, Nitehawk's Elf matinees can be paired with some delicious brunch, and, if you're brave enough, Buddy cosplay. (Store-bought grown-man costumes are optional.)
Where to see it: Nitehawk Cinema
---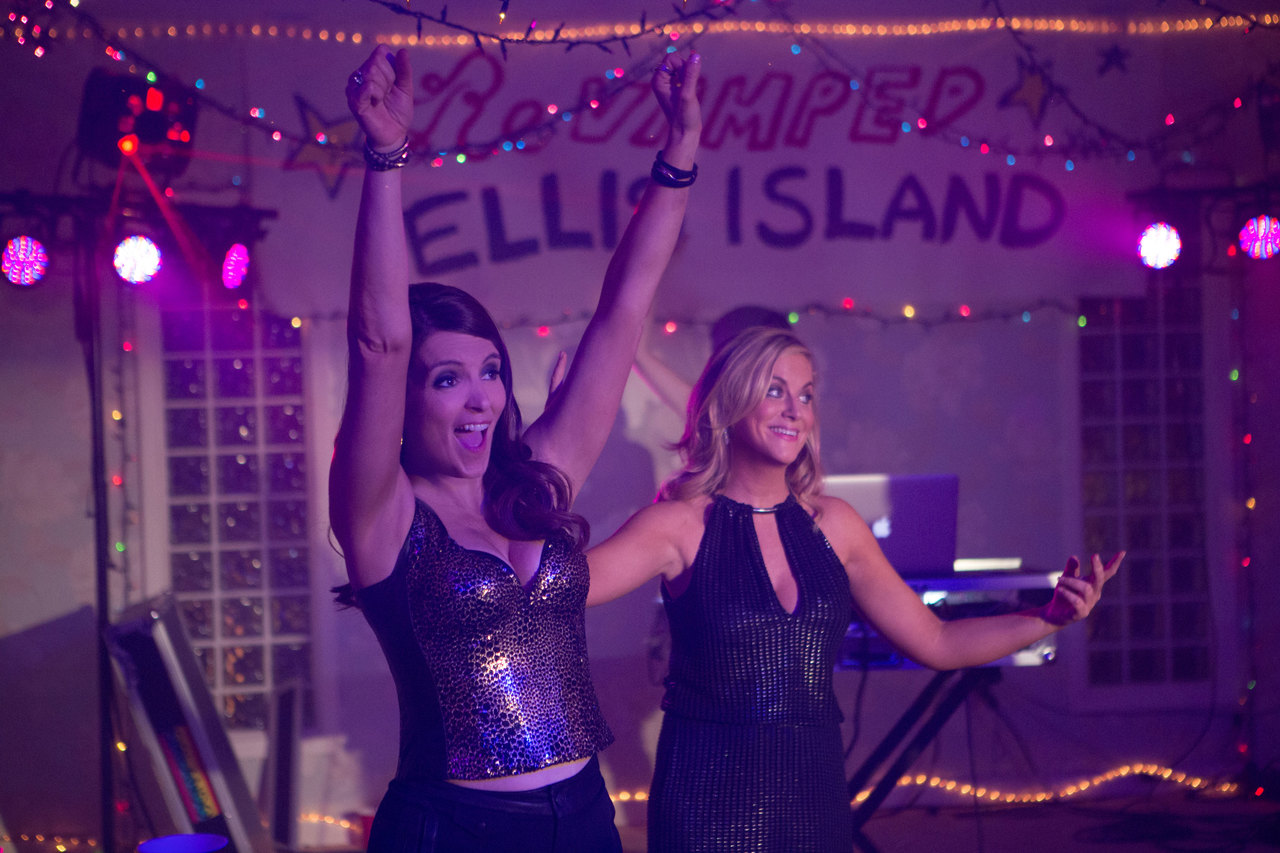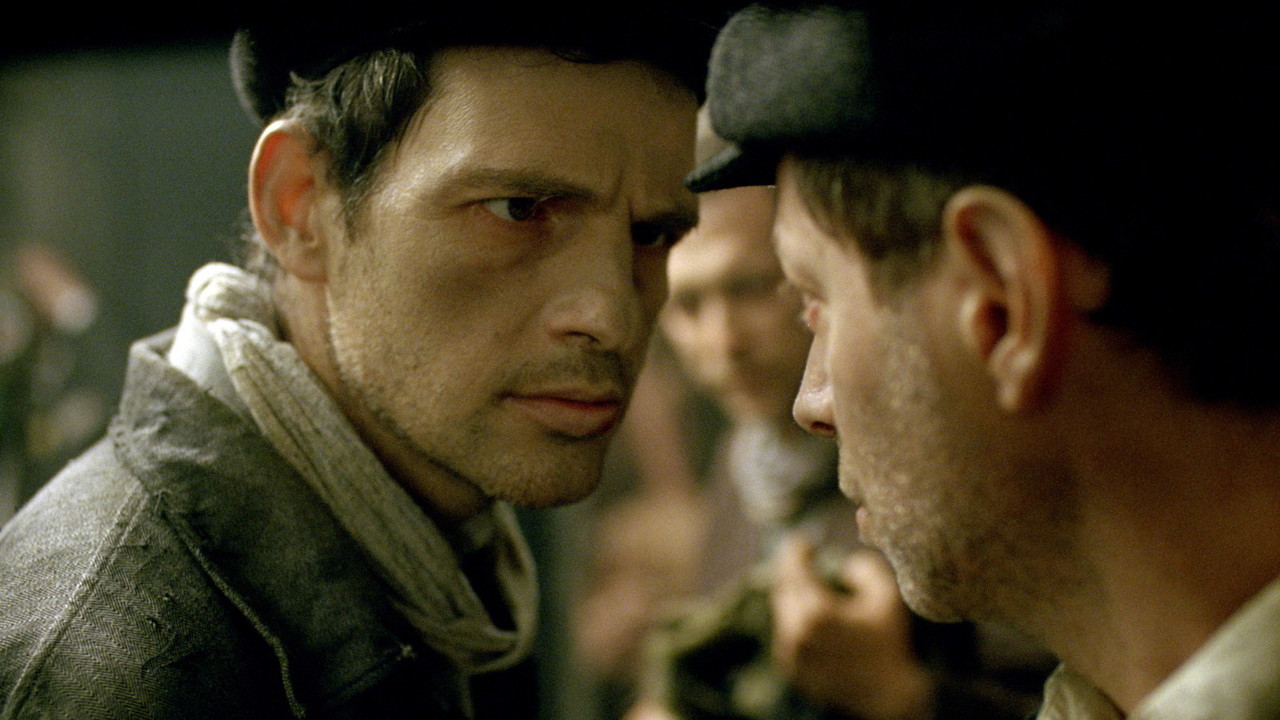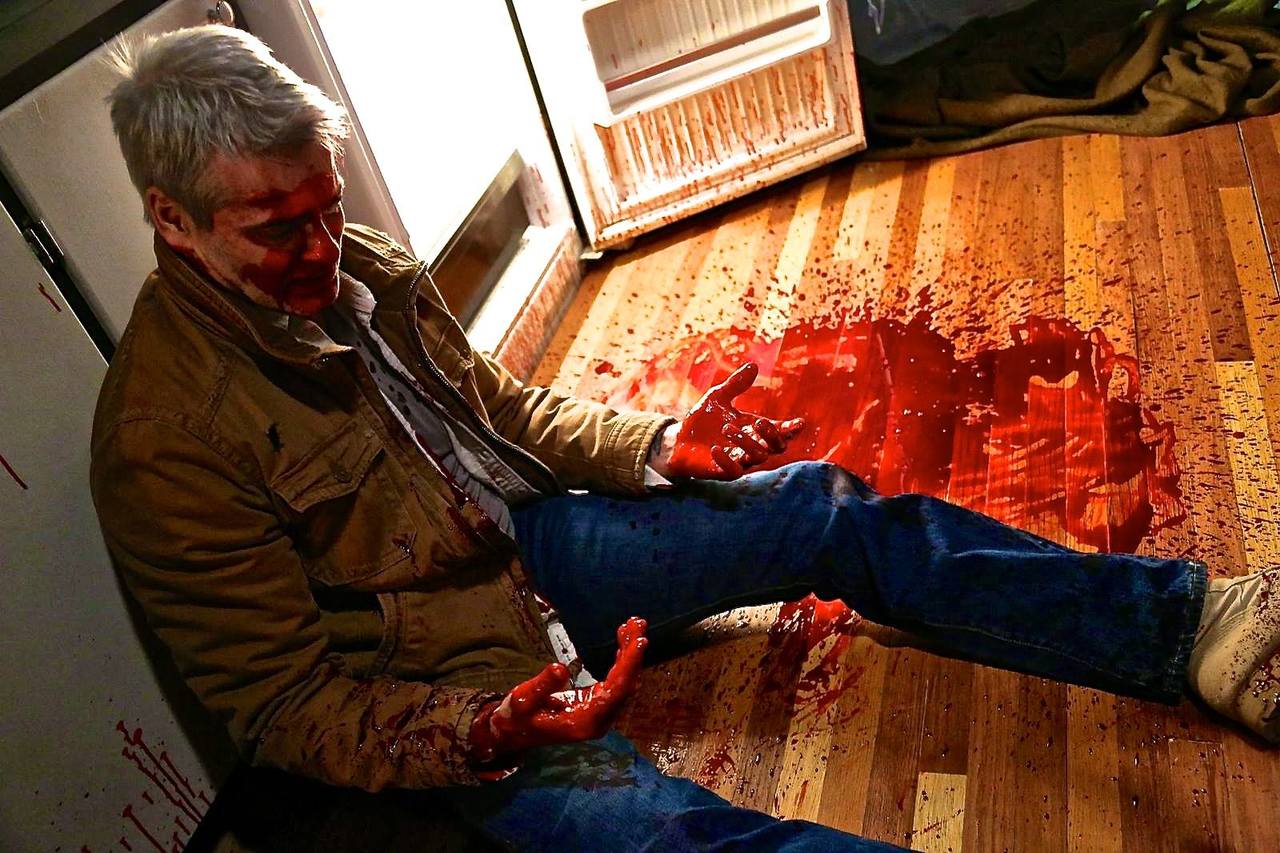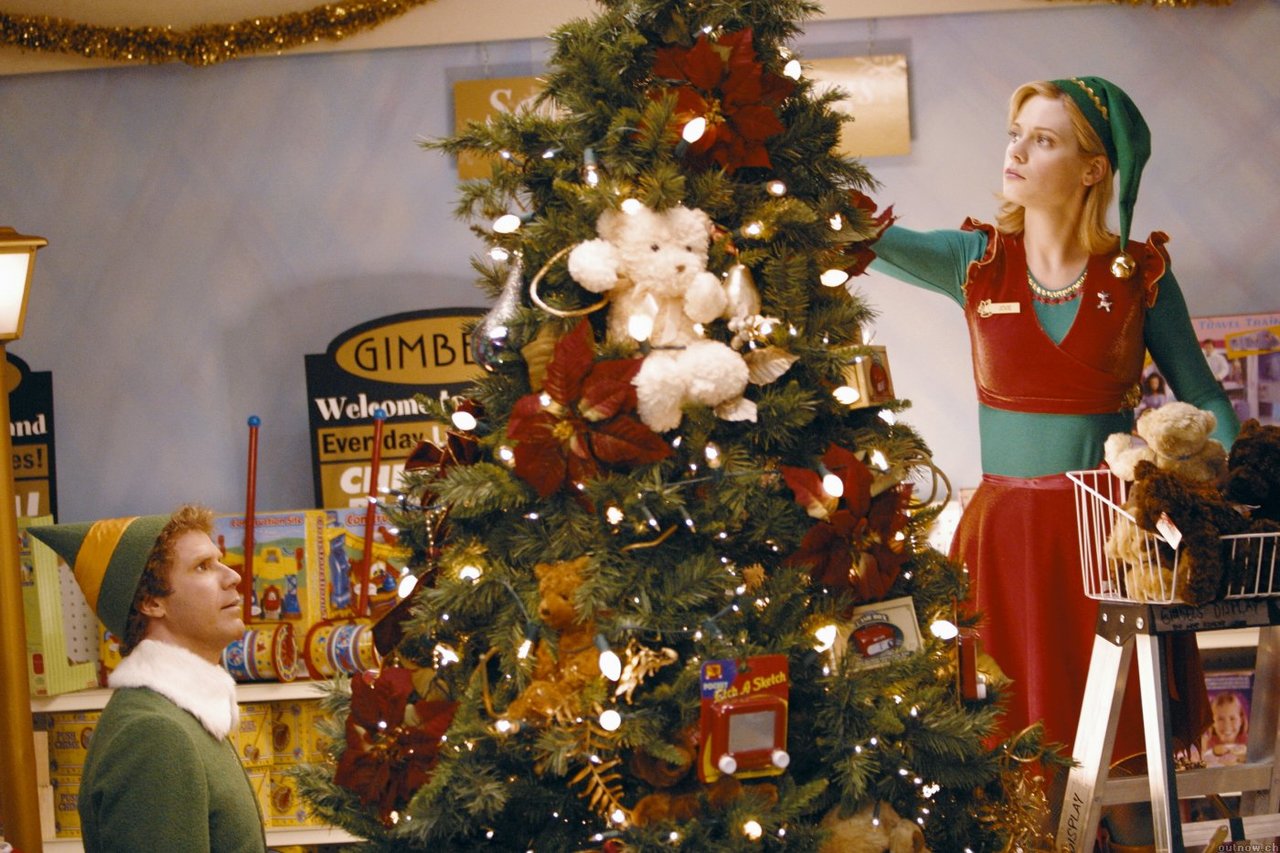 ---