SHORT |
40 MINUTES |
Spanish |
MAYAN SOFTBALL REVOLUTION
Training barefoot and in traditional dress, the Diablillas prepare for their biggest challenge yet: a softball game against their rivals, the Amazonas, in front of thousands of fans. In Mexico's Yucatán Peninsula, groups of indigenous women are defying societal norms to establish female softball teams. Mayan Softball Revolution celebrates the courage to challenge the status quo, finding strength in tradition and self-belief through sport.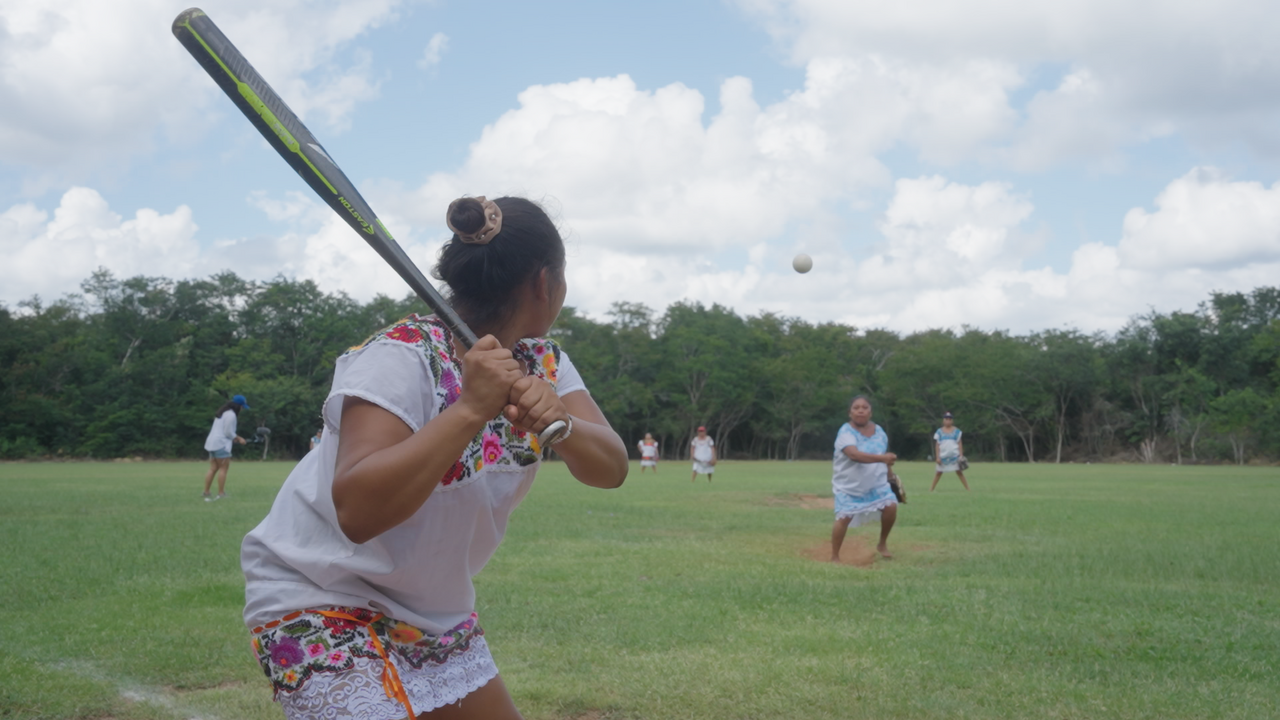 In Person
*Rush Tickets available at venue except for Beacon Theatre
Rush will be offered when advanced tickets for a screening or event are no longer available at venues
other than Beacon Theatre.
The Rush system functions as a standby line that will form at the venue approximately one hour prior to scheduled start time. Admittance is based on availability and will begin roughly 10 minutes prior to program start time. Rush Tickets are the same price as advance tickets and are payable upon entry.