SUPERSTAR MEETS SUPER BOWL
It's been decades since a mega-couple captured the public's imagination like Taylor Swift and Kansas City Chiefs tight end Travis Kelce. We've seen endless memes, think pieces, cable segments… from a relationship barely as old as a ripe avocado. Swift's appearance at the September 24th Kansas City game upstaged almost every play, and single-handedly spiked future ticket sales and the oxytocin levels of Swifties and Chiefs fans alike. Sunday Night Football set a season record with 27 million viewers across all platforms, and unsurprisingly, women made up the large increases. (If your teen girl is suddenly interested in football, that's why; viewership among girls ages 12 - 17 grew 53 percent!)
Swift is one of the greatest storytellers of her generation and almost national-leader famous; Kelce is charismatic, an all-time great; but the appeal goes beyond just celebrity. People seem to be actively rooting for them because they're so darn…. wholesome? Sweet? Not problematic? If our brains have to be barraged with news of potential government shutdowns, urban flooding, and this season's newest, most innovative COVID virus, aren't we allowed a break from the madness to enjoy young-ish love? Yes. Yes we are. It's the real life version of these cheerleader memes that started moving on Twitter not so long ago:
All of which suggests an epic box office approaching for Swift's ERAS tour concert film, which opens October 13th. She's put $10 to $20 million of her own money behind it and negotiated an unprecedented deal with studios for 57% of box office. If Travis makes it to Christmas, she'll buy him something nice.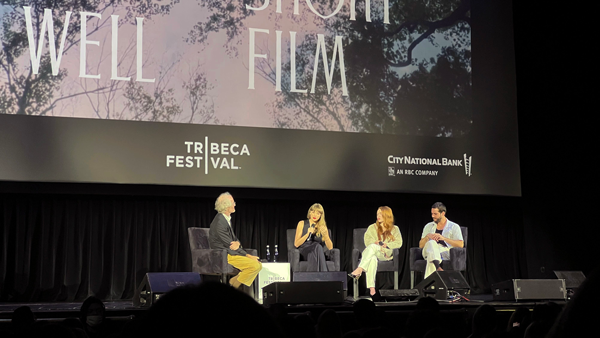 Taylor screened her directorial debut short, All Too Well, at the 2022 Tribeca Festival. The video features performances from Sadie Sink and Dylan O'Brien - filmmaker Mike Mills joined a conversation with Taylor following the screening.
---
I WANT YOUUUUUUUU
These are the things we want, and think that you'll want, too. Every product is independently selected by editors. Items you buy through our links may earn us a commission.
What We're Reading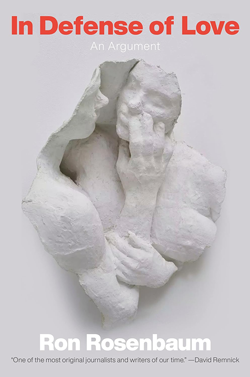 Ron Rosenbaum, author of The Shakespeare Wars and Explaining Hitler, has produced a poignant and expansive survey of love–the science of it, the over-quantification of it, the ways in which sex complicates it–in his new book, In Defense of Love: An Argument. Part memoir, part interrogation of the ways in which modernity has dehumanized the experience of love by trying to consciously engineer it, Rosenbaum's book dissects love as he understands it, as "an entanglement between two consciousnesses." For extra fun, pair it with Laura Kipnis's Against Love: A Polemic.
What We're Listening To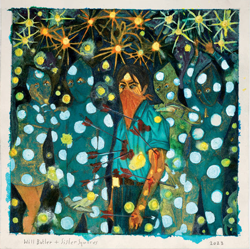 Will Butler, formerly of Arcade Fire, just dropped a self-titled album with his new band Sister Squares, and we've had their single, "Stop Talking", on repeat all week. The album features gorgeous cover art by Marcel Dzama and an eclectic mix of songs that sound like The Talking Heads crossed with David Bowie with a hauntingly modern edge.
Butler has also written music for film and theater including the Oscar-nominated score for Spike Jonze's Her. If you're in New York, you can hear more of his work in Stereophonic, the new play by David Adjmi about a 70s rock band plagued by internecine drama en route to stardom. It premieres October 6th at Playwrights Horizons.
What We're Pining For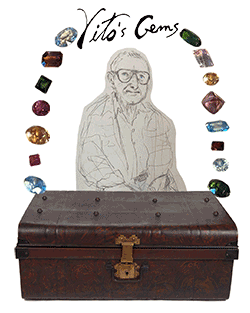 Gifting your lover jewelry might seem clichéd, but it's not when the piece is one of a kind. New York City-based Catbird has a capsule collection made with 93-year-old antiques dealer (once a Warhol apprentice) Vito Giallo. The pieces are inspired by "nights at the ballet…Venetian mirrors…an end-of-day martini at Bemelmans Bar." They're sold out at the moment (we had our eye on this cameo necklace), but you can still pick up this enchanting ballerina charm while you wait for new editions of Vito's gems.
---
Some Gospel for the Road
"When you love someone you gotta trust them, there's no other way. You gotta give them the key to everything that's yours. Otherwise, what's the point?"
- Robert De Niro
---