Good news: Your weekend moviegoing needs have been simplified. Every Thursday morning, our What To See guide will highlight the new releases opening in New York City and NYC repertory screenings that are most worth your time.
Here's your guide for the weekend of October 23 – October 25.
Learn about the darker days of women's ongoing fight for equality, as told by women…
Suffragette (2015)
Director: Sarah Gavron
Stars: Carey Mulligan, Anne-Marie Duff, Brendan Gleeson, Helena Bonham Carter, Ben Whishaw, Geoff Bell, Romola Garai, Amanda Lawrence, Meryl Streep

Sometimes a film's subject matter is reason enough to see it, even in the cases when said film suffers from some rather regrettable lapses in overall execution. Sarah Gavron's Suffragette is a crucial and uncommonly overt piece of political filmmaking that, unfortunately, doesn't quite make for great cinema. In a story about Britain's extensive, early twentieth-century women's suffrage movement, there are only four or five characters who ever come fully into focus, two of them men, as Abi Morgan's script abounds with mustachioed villains and blatant dramatic rigging. The editing confuses more often than it clarifies. And there's a severe over-reliance on the kind of shaky, tic-prone handheld camerawork that clearly attempts but falls drastically short of bare-bones naturalism.

And yet, there's a coarse and undeniable potency to Suffragette that feels somehow appropriate for the war being waged onscreen. Carey Mulligan impressively hardens that English rose face and contributes a sharp and affecting star turn as Maud Watts, an exhausted but driven Cockney laundress who joins the growing ranks of militant British women intent on gaining the right to vote. As Maud departs from the submission of the launderette and gets torn away from her loved ones in the process, Suffragette craftily builds on a series of vicious confrontations between its female foot soldiers and their male oppressors. Such brutal violations of basic human rights are sure to spark duly infuriating audience reactions, and, even so, the single most infuriating moment in Suffragette is actually its most simple.

As Maud gives testimony to the British liberal politician David Lloyd George on the inequities of working life, she reveals that she, a washerwoman since the age of seven, makes thirteen shillings a week while her male counterparts make nineteen. It's an instantly maddening statistic that becomes only more so when one quickly remembers that such jarring imbalances aren't so deep in the past.

Through weighty reminders like this, but also through its proud convictions, historical concentration, and propulsive motivation towards decisive and meaningful political action, Suffragette is an imperfect film that nonetheless delivers precisely because we've never needed it more. —Matthew Eng
Where to see it: AMC Lincoln Square, Friday, Saturday, and Sunday at 11:00 a.m., 12:50 p.m., 3:40 p.m., 6:50 p.m., 7:40 p.m., 9:30 p.m., 10:20 p.m.
Landmark Sunshine Cinema, Friday, Saturday, and Sunday at 12:00 p.m., 12:30 p.m., 2:15 p.m., 2:45 p.m., 4:30 p.m., 5:00 p.m., 7:00 p.m., 7:30 p.m., 9:45 p.m., 10:00 p.m.

Come for the dog playing a piano, stay for one of the year's best documentaries…
Heart of a Dog (2015)
Director: Laurie Anderson
Yes, Heart of a Dog, the new experimental documentary that marks the cinematic reemergence of New York's avant-garde icon Laurie Anderson, is a touching eulogy to the director's late rat terrier Lolabelle. But it's also about family memories, Port Authority, the pyramids, NSA, and government surveillance, suburban Illinois, Buddhism, 9/11, and Greenwich Village, among the multitude of other things that are racing around Anderson's brilliantly preoccupied brain. But these aren't just eccentric incongruities.
Heart of a Dog is an inquiry into the mind, one that's centered around but also bold enough to wander from the keyboard-playing canine of its title, a pet so beloved that Anderson vividly details a dream of birthing her in the film's illustrated opening. Anderson settles us into her vast mindscape through seamlessly-mixed media and an astonishingly enveloping sound design, furnishing a bountiful and bittersweet cinematic journey while also making a case for herself as a talented and thrillingly exploratory filmmaker worth seeing more from. —Matthew Eng
Where to see it: Film Forum, Friday, Saturday, and Sunday at 12:30 p.m., 2:20 p.m., 4:10 p.m., 6:00 p.m., 7:50 p.m., 9:50 p.m.
Because "I'm here to chew bubblegum and kick ass" will never stop being amazing…
They Live (1988)
Director: John Carpenter
Stars: Roddy Piper, Keith David, Meg Foster
John Carpenter's name is synonymous with horror, which is what happens when you've directed classics like Halloween, The Fog, and The Thing. He's also widely praised for the dystopian action flick Escape from New York and the seminal indie siege thriller Assault on Precinct 13. But within that jam-packed resume exists an amazing film that's too often passed over—it's also arguably a Top Three Carpenter film. The movie in question is They Live, and, 27 years later, its socio-political edge hasn't lost any of its bite.
The late "Rowdy" Roddy Piper gives the best performance ever by a professional wrestler, hands down, as a blue-collar guy in Los Angeles who lucks into finding a box full of special sunglasses that reveal who's really an alien and which billboards and commercials are actually broadcasting subliminal messages. The incognito invaders' hidden advertising ploys have lulled Americans into accepting the spending of cash and people's superficial beautification as the status quo, and it's up to Piper's heroic John Nada to wake his fellow humans up, and he does so in several badass ways, including an epic six-minute back alley fight scene with co-star Keith David that's gnarlier than your average UFC bout.
If you've never seen They Live, there's no better way to pop your "Obey" cherry than by catching it on the big screen at the IFC Center this weekend. Because your life isn't complete until you've heard Roddy Piper's ad-libbed thoughts about kicking ass, chewing bubblegum, and, hilariously, cheese dip from 1957. —Matt Barone
Where to see it: IFC Center, Friday and Saturday nights at 12:15 a.m.
Get in the Halloween spirit by revisiting two of the greatest horror movies ever made…
Frankenstein (1931) and Halloween (1978)
Directors: James Whale (Frankenstein), John Carpenter (Halloween)
New York City in October means a few things, not the least of which are frigid weather and, this year, the New York Mets and Daniel Murphy suddenly becoming NY's princes. But for horror fans, NYC's Halloween month is all about repertory goodness. Definitely NYC's strongest rep house for genre cinema, Brooklyn's Nitehawk Cinema will screen a pair of genre-changing classics this weeekend. First up is James Whale's Frankenstein, Universal Pictures' iconic adaptation of Mary Shelley's 1818 novel. Although Germany's The Cabinet of Dr. Caligari arrived first, Frankenstein is widely praised as one of the two movies that essentially birthed the horror genre, the other being Universal's Dracula, released ten months before Frankenstein in 1931.
After you've witnessed horrors genesis, hang around Nitehawk and watch the masterpiece that spawned horror's slasher movie sub-genre. With its virtuosic direction and hypnotically terrifying score, both courtesy of the untouchable John Carpenter, Halloween isn't just the best movie ever made about this month's signature holiday—it's perhaps the greatest horror movie ever made, period. Thanks to Michael "The Shape" Myers and Jamie Lee Curtis' O.G. "final girl," Carpenter's no-budget shocker led to endless wannabes, like Friday the 13th, and multiple sequels that vary from strangely amazing (Halloween III: Season of the Witch) to undeniably inferior (every other one). But Myers' first murder spree in the fictional Haddonfield, Illinois, remains perfect. —Matt Barone
Where to see it: Frankenstein - Nitehawk Cinema, Saturday and Sunday at 12:00 p.m.
Halloween - Nitehawk Cinema, Friday and Saturday at 12:10 a.m.
Two greats in their respective fields join forces to honor America's history in haunting fashion...
Ellis (2015)
Director: JR
Stars: Robert De Niro
JR's new short film Ellis is a stunning work of art that's also deeply ingrained in New York City's past and present. The film stars an eternal New York icon, Robert De Niro, as the saddened ghost of a deceased immigrant who walks the deserted halls of Ellis Island, a haunting New York landmark where Ellis was shot entirely on location earlier this year.
It seems only fitting, then, that New York audiences should be able to see this gorgeous and quintessential New York film both in advance and completely for free.
The international Galerie Perrotin will open up a pop-up space at 130 Orchard Street on the Lower East Side, where Ellis will be playing on loop in a communal screening space that gives this cinematic story the fully immersive gallery experience it warrants, allowing audience members the opportunity to both watch the film and share their reactions with fellow viewers, in the moment.
The exhibition will be open from Wednesday to Sunday, 12 p.m. to 6 p.m., and will run from Saturday, October 24th, to Sunday, November 8th. Ellis is a must-see for anyone interested in a film whose dense history is evocatively rooted in New York City but whose story nonetheless stretches far past the city's limits. Ellis offers a stylish and sobering study of the volatile landscape of wider American immigration, an issue that has never been more pertinent nor more deserving of the sort of reserved and respectful treatment that JR and his fellow filmmakers furnish it here.
Where to see it: Click here for screening information.
---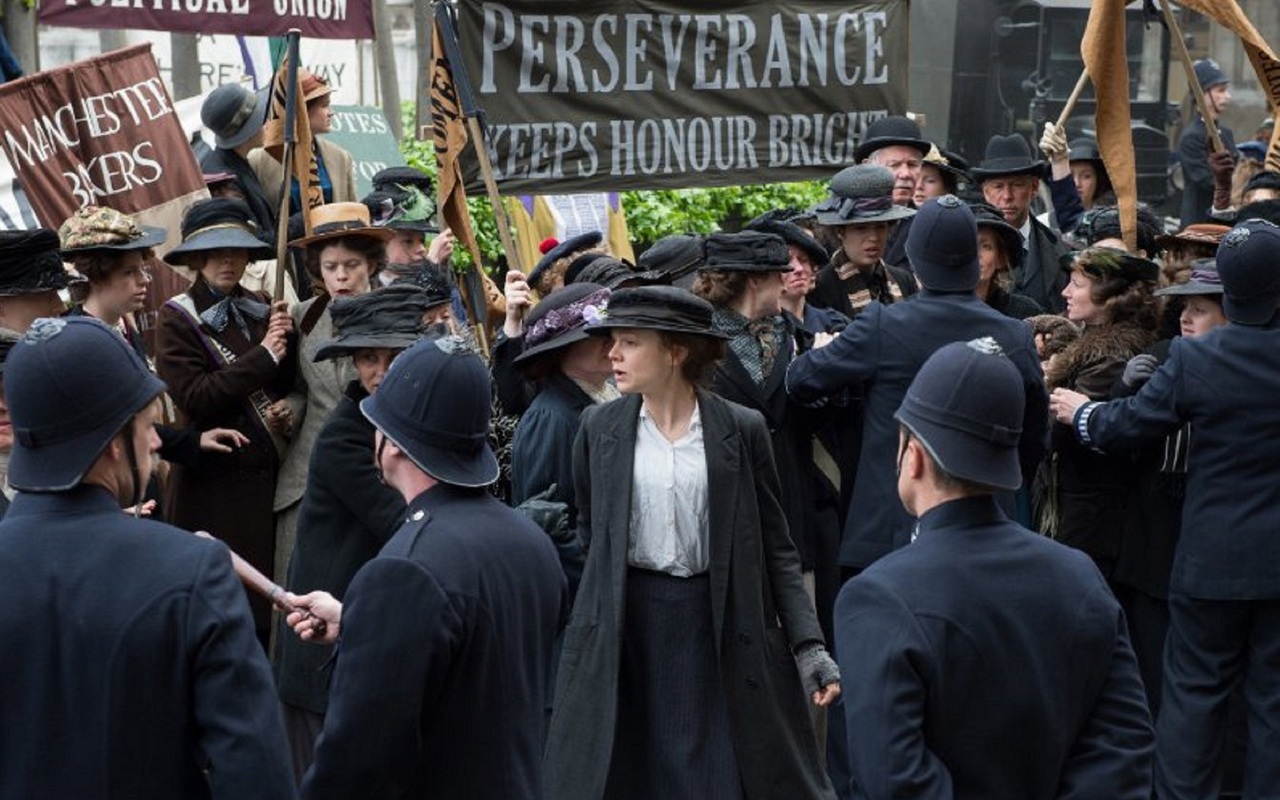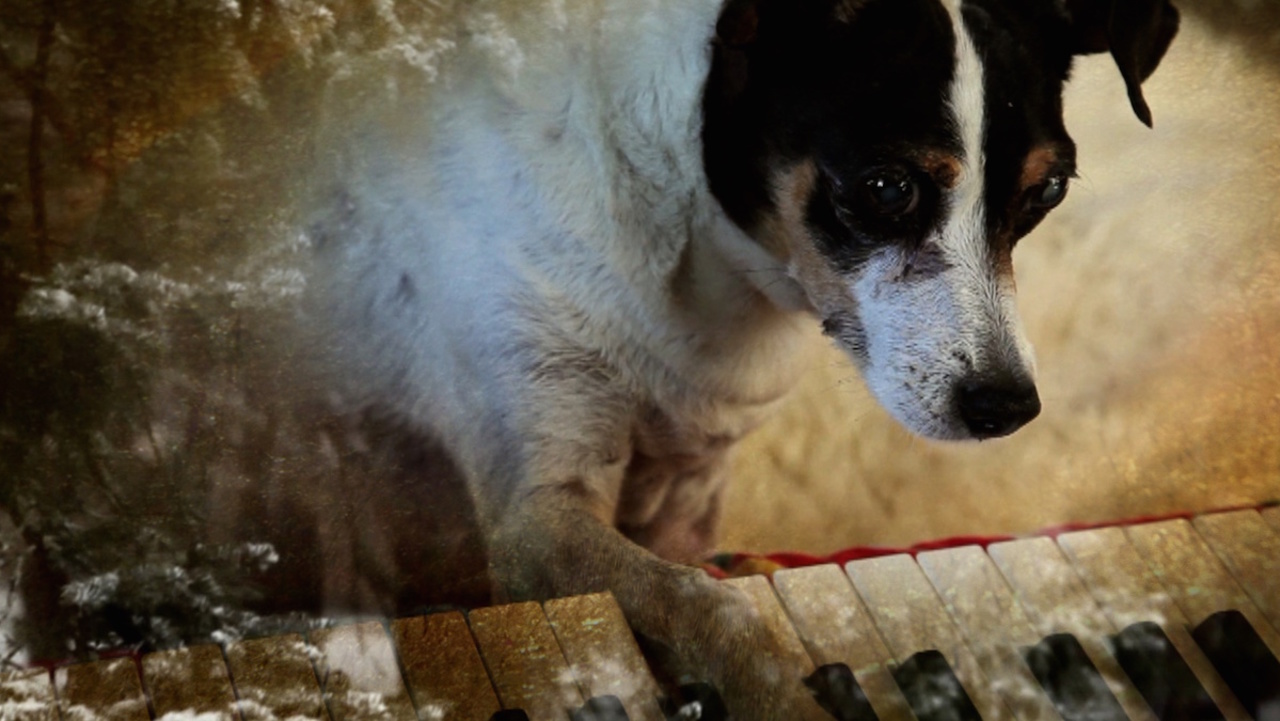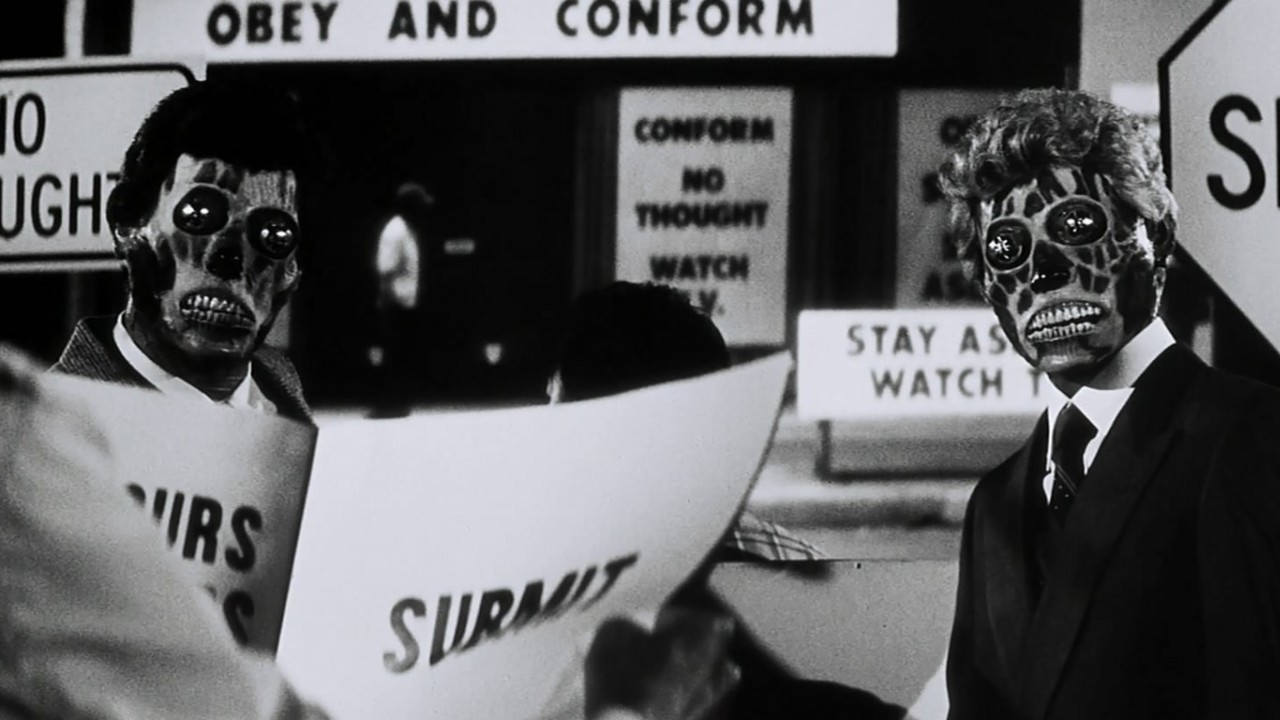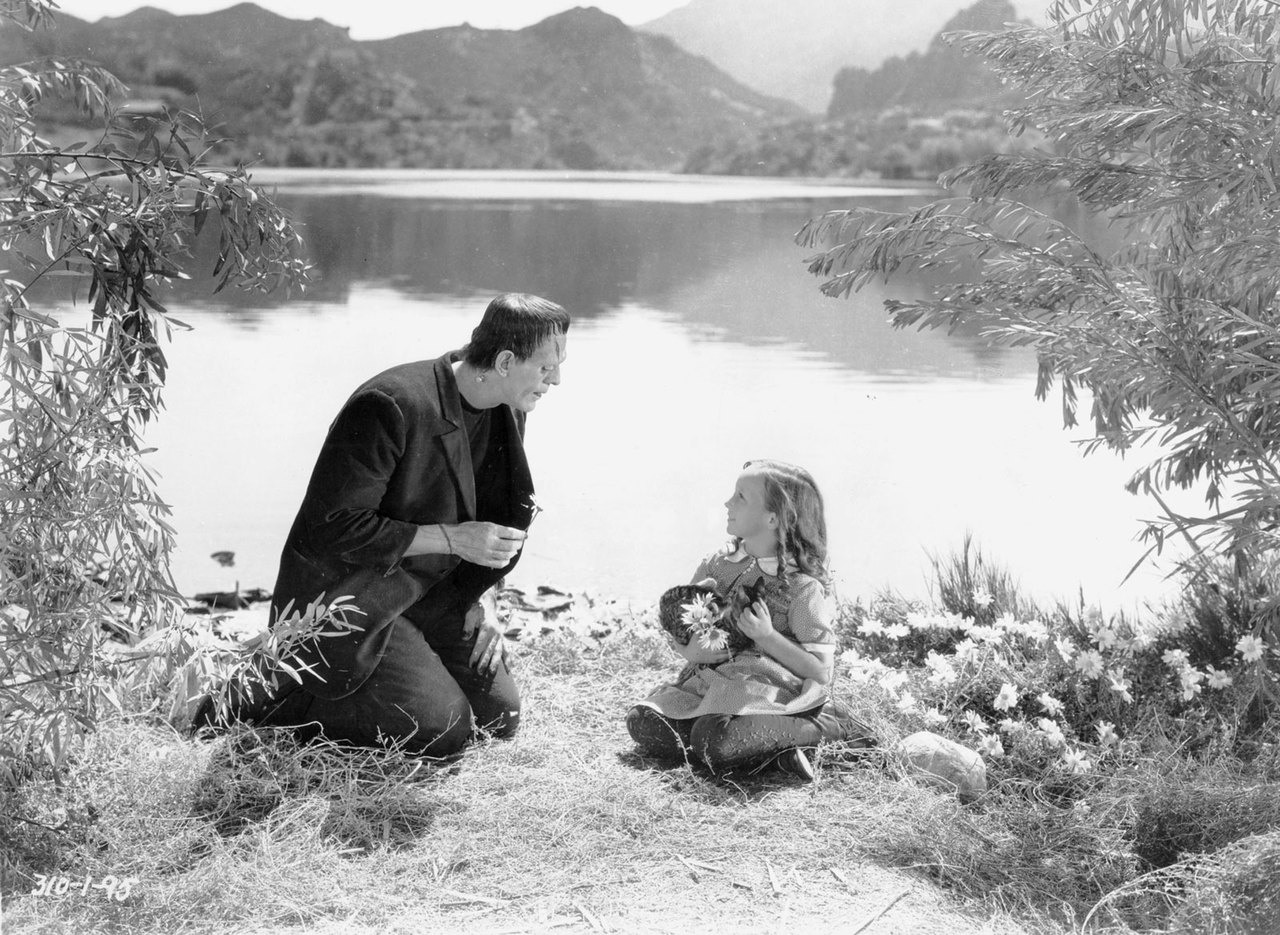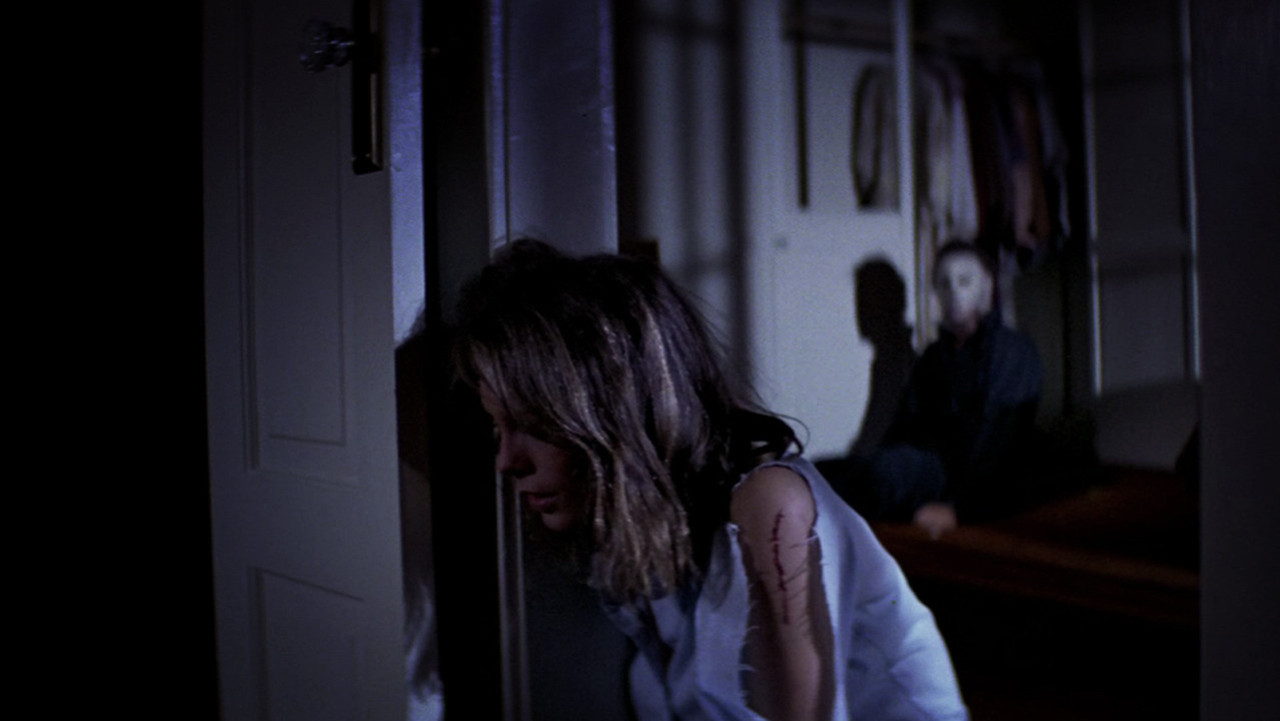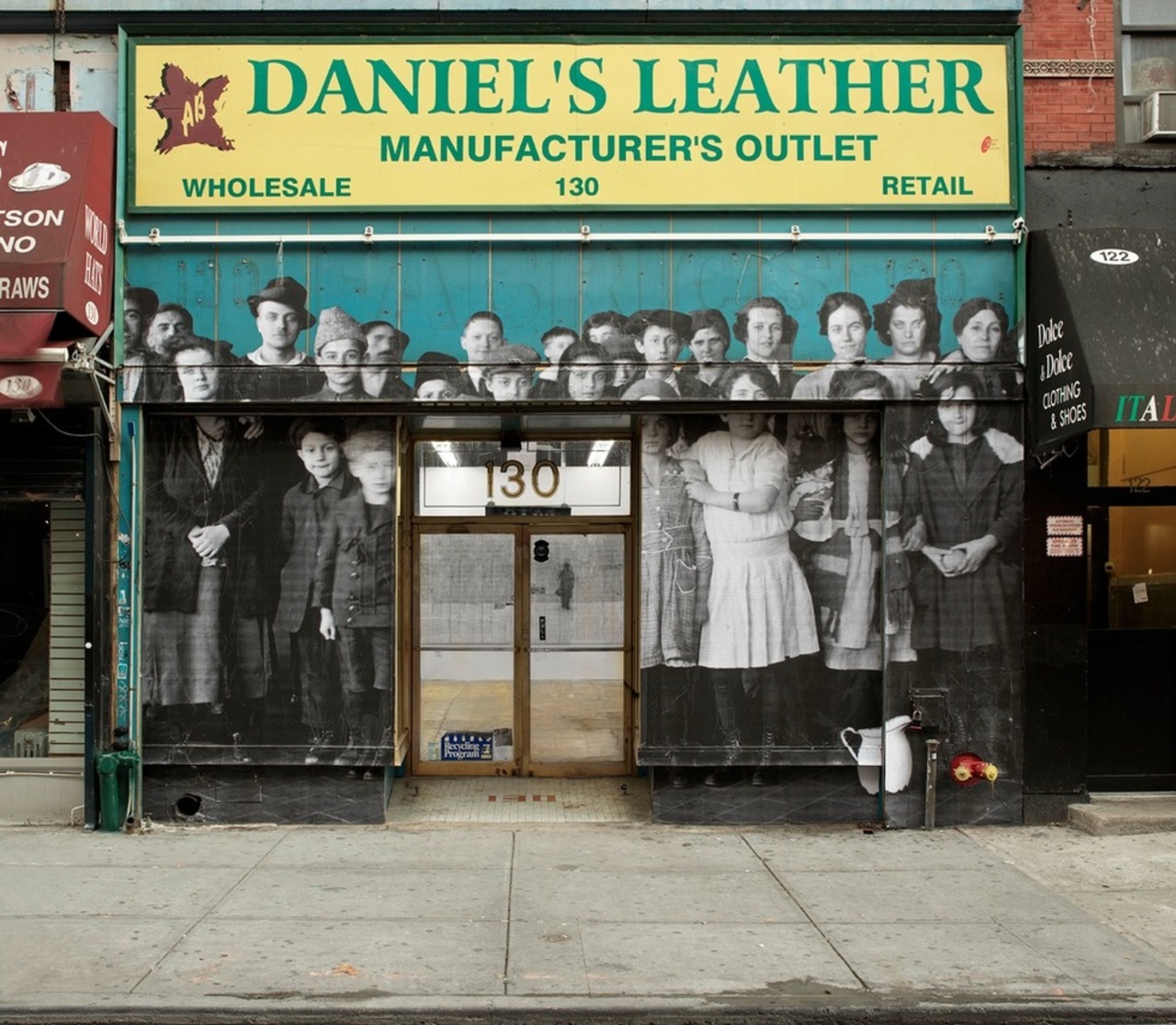 ---