Good news: Your weekend moviegoing needs have been simplified. Every Thursday morning, our What To See guide will highlight the new releases opening in New York City and NYC repertory screenings that are most worth your time.
Here's your guide for the weekend of March 11 – March 13.
Unsurprisingly, Hollywood's best science fiction movie in years comes from the J.J. Abrams factory…
10 Cloverfield Lane (2016)
Director: Dan Trachtenberg
Stars: Mary Elizabeth Winstead, John Goodman, John Gallagher, Jr.
Because of its loaded title, 10 Cloverfield Lane arrives in theaters this weekend with kaiju-sized expectations. Produced by J.J. Abrams and being presented as another one of his secretive "mystery box" films, is it really a direct sequel to the 2008 found-footage gem Cloverfield, in which a Godzilla-like alien decimated Manhattan? Will the monster affectionately, though not officially, known as "Clover" make an appearance? Or is this hastily announced/released science fiction movie nothing more than the result of a shrewd post-production marketing tactic to drum up interest for something that began outside of all things Cloverfield?
Without directly answering all of those questions, let's just say this: Sci-fi thrillers don't get much better than 10 Cloverfield Lane. Its connections to Matt Reeves' Cloverfield aren't important. Unfortunately, some folks will take issue with that, but in doing so they'll undermine first-time director Dan Trachtenberg's massive achievement here.
Whereas Cloverfield used NYC's wide-open urban terrain for its expansive run-and-gun setting, 10 Cloverfield Lane is a claustrophobic chamber piece largely restricted to one location. Mary Elizabeth Winstead is terrific as Michelle, who, at the start of the film, skips town and abandons her boyfriend for undisclosed reasons; while driving away, she's violently pushed off the road by a truck, and when she wakes up, she's a prisoner inside an underground bunker owned by Howard (a wonderfully menacing John Goodman, better than ever), a doomsday-ready survivalist who tells her that an "attack" has wiped out the world above them. Michelle and Howard share the latter's tight quarters with Emmett (The Newsroom's John Gallagher, Jr.), Howard's associate who quickly takes to the justifiably paranoid Michelle. She suspects that their host is harboring some dark secrets, chiefly that his take on what's happening outside is bullshit fiction. Once those pieces are established, 10 Cloverfield Lane turns into a cat-and-mouse game of wits: Is Howard telling the truth, or is he a dangerous madman?
With patience and an admirable confidence in his audience, Trachtenberg gradually builds the story's tension towards a late-game shock moment that's on par with the notorious "Are you the babysitter?" moment in the 2009 Tribeca Film Fest breakout The House of the Devil. In its early stages, 10 Cloverfield Lane is a taut and unpredictable potboiler, but after that jolting scene triggers the final act, Trachtenberg delivers the monstrous sci-fi goods in bulk. And it's all upgraded from genre-heavy thrills to first-class cinema through Winstead, Goodman, and Gallagher, Jr., but especially Winstead, a forever-underrated actress who turns Michelle into a heroine worthy of sharing iconography space with Sigourney Weaver's Ellen Ripley and Linda Hamilton's Sarah Connor. Smart, resourceful, and resilient, she's the caliber of strong female character that all movies, let alone genre entries, should feature regularly.
Winstead's and her co-stars' performances elevate this riveting three-hander to the level of a Hitchcockian stage play—that is, if "the Master of Suspense" were to come back from the dead and adapt Orson Welles' "The War of the Worlds."
Where to see it: Opening in wide release
And speaking of great sci-fi cinema, here's one that accomplishes nearly as much with 10 Cloverfield Lane's craft service budget…
Creative Control (2016)
Director: Benjamin Dickinson
Stars: Benjamin Dickinson, Nora Zehetner, Dan Gill, Alexia Rasmussen, Reggie Watts, Gavin McInnes
For all of its storytelling genius, England's next-level anthology series Black Mirror has one potential drawback: Save for the episode where a politician screws a pig, it's all rather bleak. Writer-director Benjamin Dickinson's far-reaching indie flick Creative Control feels like a response to Black Mirror's cynicism. Operating on the same the-future-is-now science fiction wavelength, this hugely impressive, shot-in-black-and-white New York City parable has a similarly damning view about modern technology's potential but handles the weighty material with comic sensibilities that are part Noah Baumbach, part Comedy Bang! Bang!.
Dickinson stars as David, an advertising exec who's been tasked with marketing a new cutting-edge set of Augmented Reality glasses, with help from a fictionalized, tech whiz version of comedian Reggie Watts (played by, naturally, Watts himself). Initially, the benefits of David's new toy are exciting—for example, he's able to conduct business meetings from the comfort of his home, and as his relationship with his yoga instructor girlfriend (Nora Zehetner, from IFC's Maron) continues to lose steam, he's able create an avatar of his best friend's much more appealing lover (Alexia Rasmussen). But, as all great sci-fi narratives do, Creative Control quickly rocks David's world and disastrously blends his feet-on-the-ground reality with the glasses' faux reality.
Imagine if Primer/Upstream Color filmmaker Shane Carruth had a sense of humor—that's Creative Control's vibe, and Dickinson masterfully sustains its genre subversions for a lean 95 minutes. With a DIY assurance, he's made a science fiction gem worthy of being on a future "Technology! Amirite?!" double bill with Alex Garland's Ex Machina.
Where to see it: Landmark Sunshine Cinema
That time when Sally Field and MTV's Catfish went hand in hand…
Hello, My Name is Doris (2016)
Director: Michael Showalter
Stars: Sally Field, Max Greenfield, Tyne Daly, Stephen Root, Elizabeth Reaser, Wendi McLendon-Covey, Natasha Lyonne, Peter Gallagher, Beth Behrs, Kumail Nanjiani, Jack Antonoff
In Hello, My Name is Doris, generations collide in the strangest of ways: Sally Field "catfishes" New Girl's Max Greenfield. But unlike that MTV reality series hosted by your boy Nev, director Michael Showalter's unapologetically goofy film plays the cyber deception for laughs—and much to the ever-divine Ms. Field's credit, it works. Comparable to what Lily Tomlin was given in last year's quirky indie Grandma, Field receives a rare kind of character for an actress of her age: an eccentric, second-childhood-obsessed, socially inept weirdo who's also awkwardly charming, cluelessly fashionable, and seen in nearly every single frame, even if Doris inspires as many groans as she does chuckles. While its humor isn't always effective, Hello, My Name is Doris benefits from its star's all-in exuberance.
Showalter and co-writer Laura Terruso have devised a potentially squirm-worthy set-up: Doris, the office oddball at a posh Manhattan design agency, falls hard for the hunky new employee, John (Greenfield), who, complicating matters, is super-friendly and responsive to her insecure attempts at developing a mutual chemistry. To win John's affections, Doris starts listening to pretentious electro music, hanging out in hipster-packed Brooklyn bars with people half her age, and, as previously mentioned, and still bizarre, makes a fake Facebook page using a younger woman's picture. Through it all, Doris finds herself in several unfortunate, and uncomfortably hard-to-watch, situations, like one-sidedly flirting with John while lying in his bed. You'll laugh in some places and cringe at others, but, in every scene, you'll want to give Doris a big hug and give her a Stuart Smiley pep talk, all because of Field's lovely performance.
Where to see it: Angelika Film Center
If you've never seen '70s-era Pam Grier on a big screen, you can't miss this…
Classic Blaxploitation at Anthology Film Archives
You want diversity? Then head down to Anthology Film Archives armed with a sleeping bag this weekend, because the always-bold repertory theater has programmed a three-day schedule that's crammed with the baddest (as in, "bad" meaning "good") and wildest movies from indie film's infamous "Blaxploitation" period, when black actors were given larger-than-life heroes and antiheroes to play in movies that waved figurative middle fingers at subtlety.
Behold the perfection that is Pam Grier in the one-two punch of Foxy Brown (1974) and Coffy (1973), in which the Blaxploitation queen kicks ass via firearms, fisticuffs, and the occasional razor-blades-tucked-into-her-huge-afro trick. See the version of Dracula that Bram Stoker never could've dreamed of with the at times silly but often surprisingly creepy Blacula (1972). Hang out with some of the coolest coming-of-age protagonists of all time in the classic Cooley High (1975). Discover J.D.'s Revenge (1976), or the Travis Bickle story remixed with a black lead and supernatural zombie flourishes. And celebrate the fact that, at one time in movie history, B-movies had amazingly shameless titles like Black Mama, White Mama (1973).
Where to see it: Anthology Film Archives
---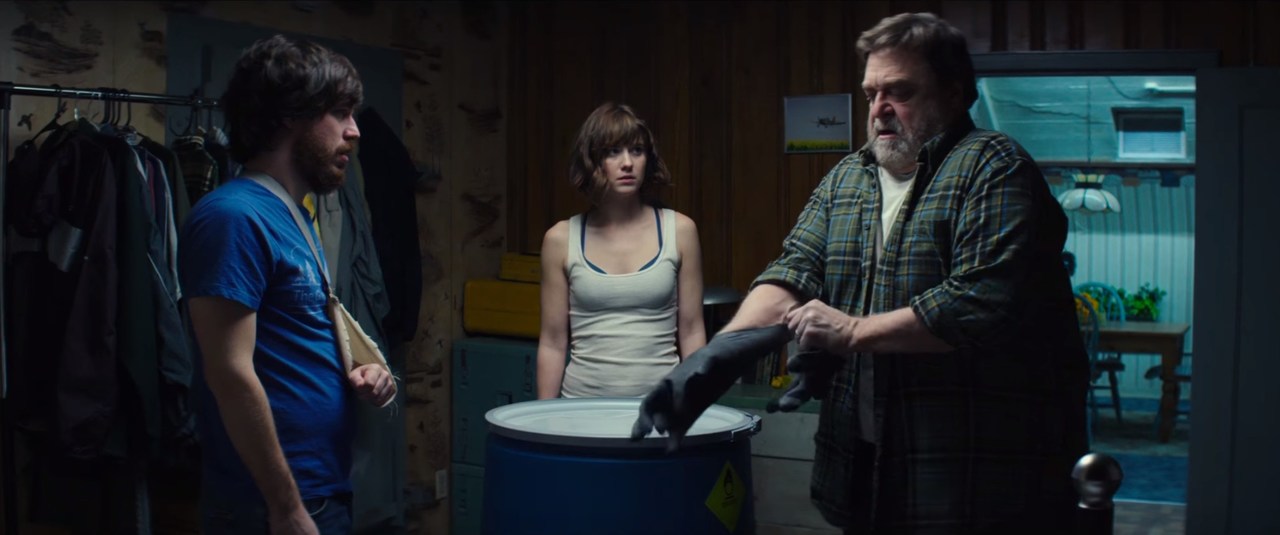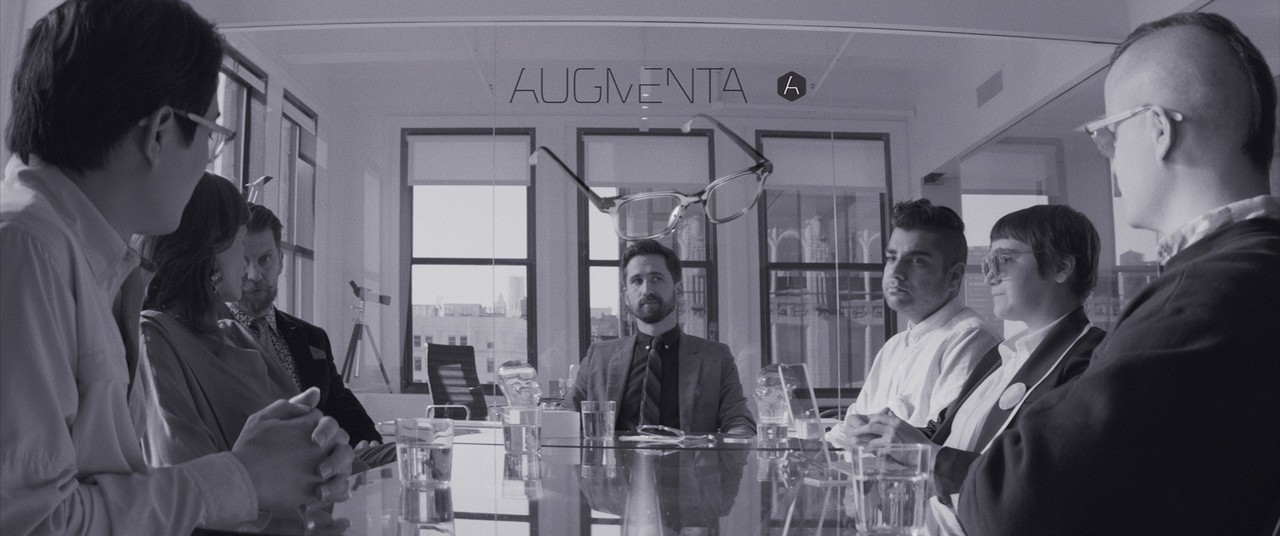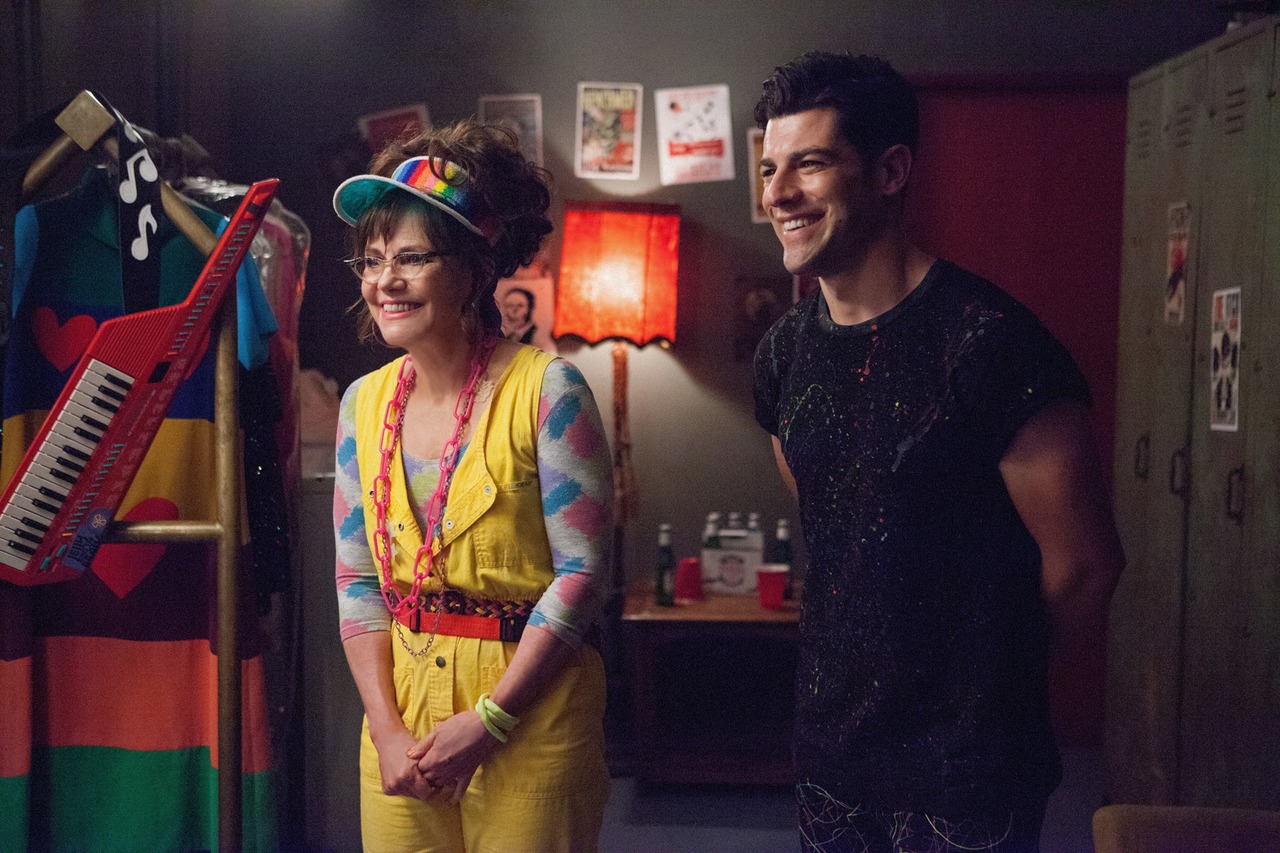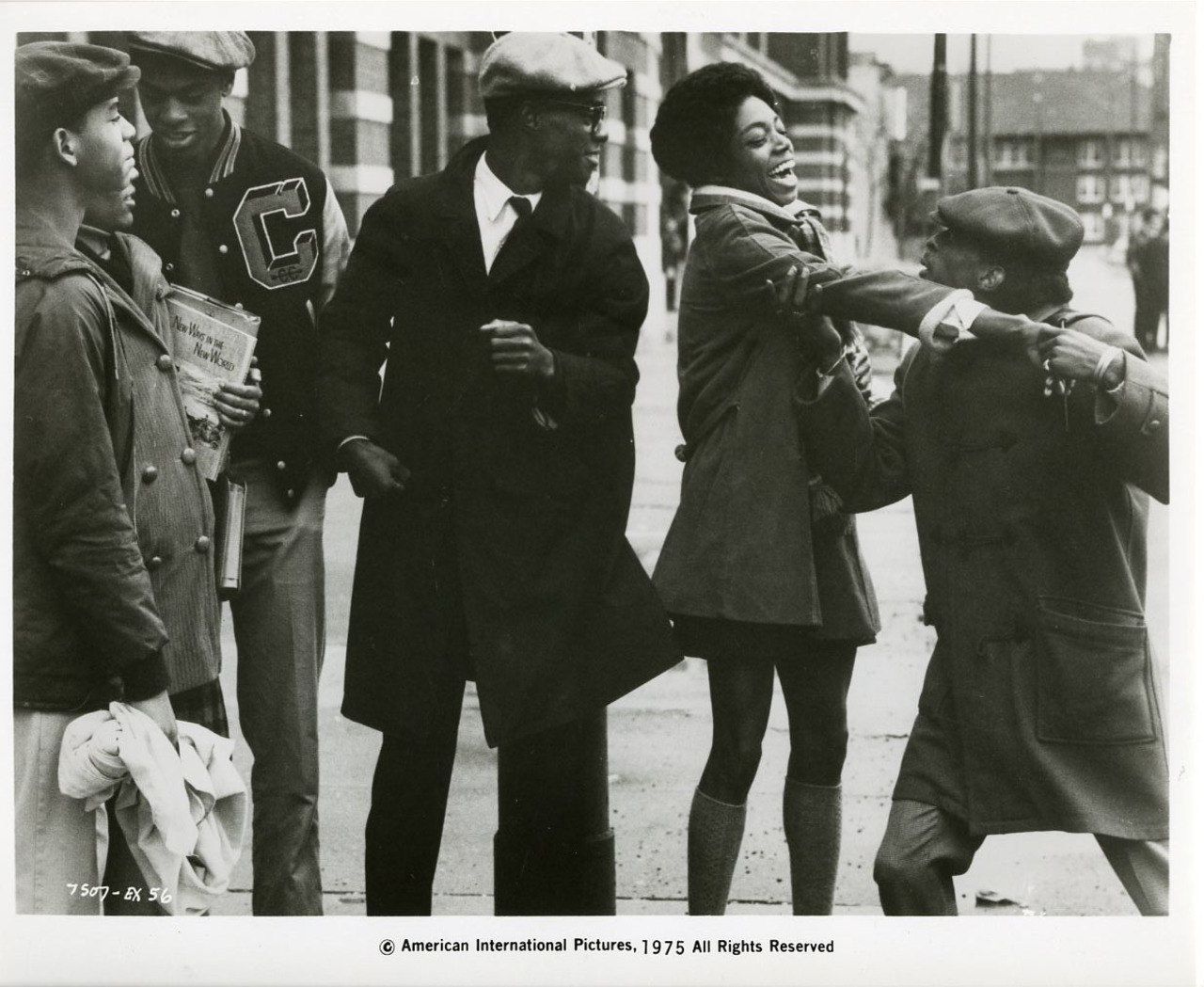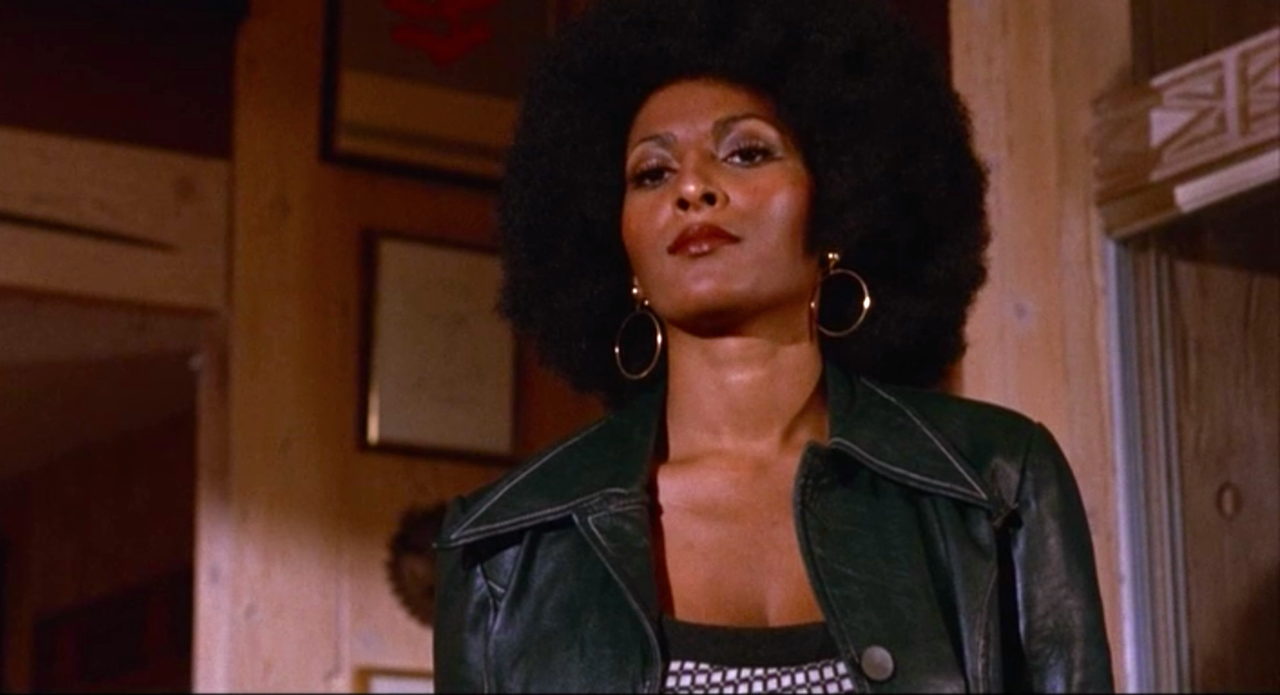 ---