Whenever the pantheon of Great Performances is discussed, the usual names of peerless big-screen actors, past and present, are mentioned. The Mount Rushmore of the greatest screen performances of all time would probably consist of Brando's Terry Malloy, De Niro's Travis Bickle, Pacino's Michael Corleone, and Streep's Sophie Zawitowska. Television performances, however, aren't as often cited with such breathless, canonical reverence, and that's a shame. Most TV performers are tasked with delivering all of a performance's essentials (i.e., authenticity, intelligence, pathos) but across multiple episodes, and years, often with no discernible endgame in sight.

There are exceptions, of course: I Love Lucy's Lucille Ball and The Sopranos' James Gandolfini and Edie Falco, to name a few, each delivered performances that are largely regarded as criterions of their respective tones and genres. These performances would be considered iconic and spectacular feats of sustained characterization in any field; between I Love Lucy's broad comic carnival and The Sopranos' explosive mob drama and even more explosive marital battles, it's easy to see why their striking work both impressed in the moment and has endured long past their air dates.
But what about more subdued acting achievements? One of my favorite quotes about performance comes from the French acting titan Jean-Louis Trintignant, who once said, "The best actors in the world are those who feel the most and show the least."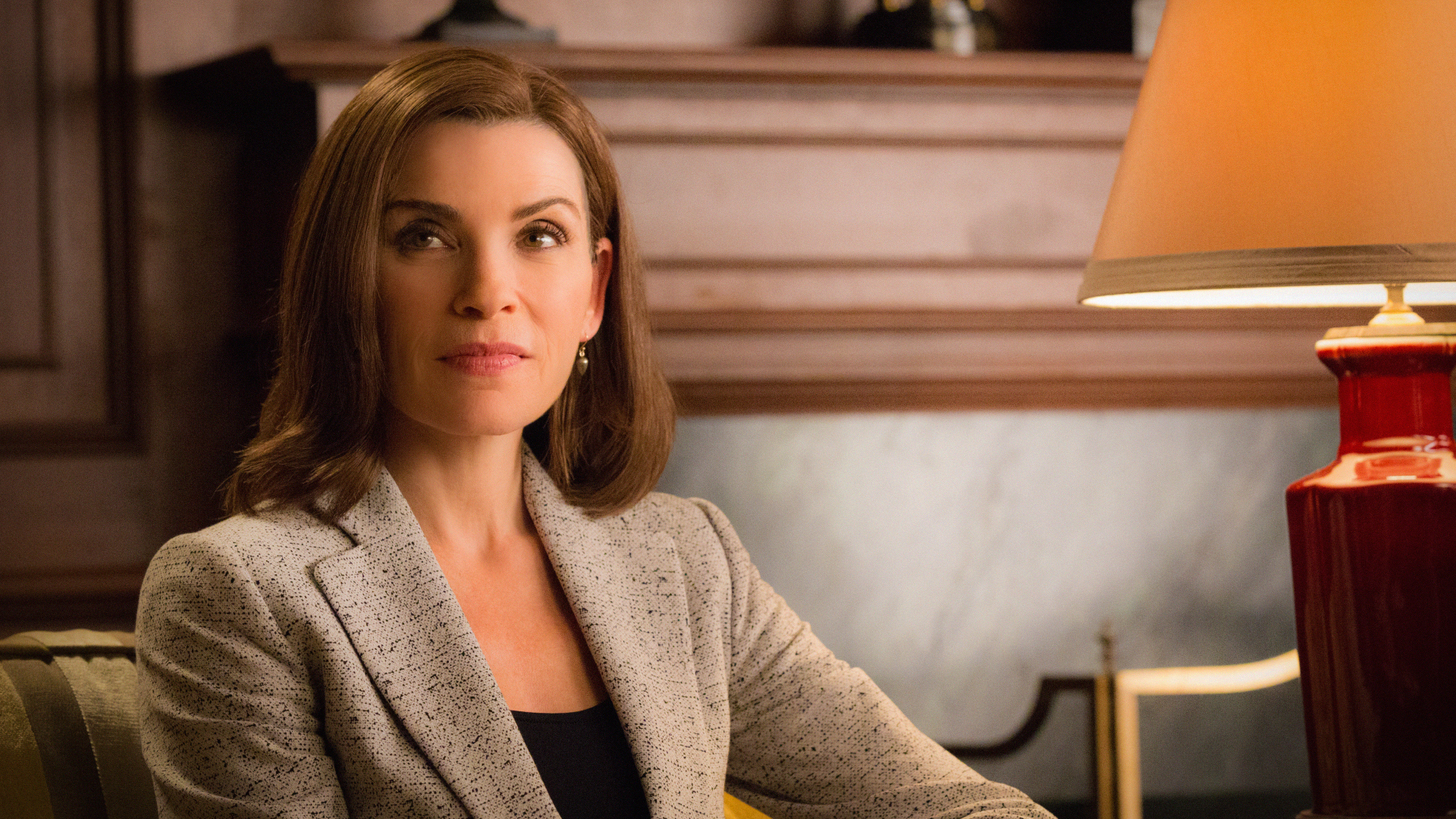 It's unlikely that Trintignant has ever watched even a nanosecond of CBS' long-running drama The Good Wife, but, chances are, he'd enjoy it. Throughout its run, The Good Wife, which draws to a conclusion this May, solidified itself, Emmy voters be damned, as one of the most muscularly plotted, flawlessly performed, and thematically risk-taking network dramas of all time. But there's one aspect in particular that Trintignant might appreciate: the central performance of its stalwart leading lady, Julianna Margulies.
Margulies' Alicia began the series as the mortified wife of Chicago's disgraced State's Attorney Peter Florrick (Chris Noth), whose weakness for paid escorts and hush-hush government corruption put him behind bars and sent Alicia back into the workforce as an associate at the élite law firm Stern, Lockhart, and Gardner. Over seven seasons, Alicia underwent the requisite turns and transformations of any television protagonist. She fought valiantly (and sometimes less so) through generally compelling cases-of-the-week. She rose to equity partner at the firm before jumping ship to start one of her own. She became First Lady of Illinois and almost became the First Lady. She ran for State's Attorney and won, only to find herself suddenly embroiled in scandal. She lost count of her enemies. She parted with Peter, only to later reunite—and then part again. She lost the great love of her life, her boss Will Gardner (Josh Charles), a loss from which she's still nursing the bruises.
What's genuinely fascinating, though, is how each of these changes has occurred without any of the bold emotional effects that are understandably commonplace in a medium that's still frequently interrupted by commercial breaks. Instead, Margulies has approached Alicia from the get-go with a cool, present, and appealingly un-anxious confidence. It's a bold choice to openly wear one's feelings so transparently, but it's also far riskier and uncommon for television, where too many performers often amp up the emotions to Foghorn Leghorn proportions as if to transcend the size of their smaller screen.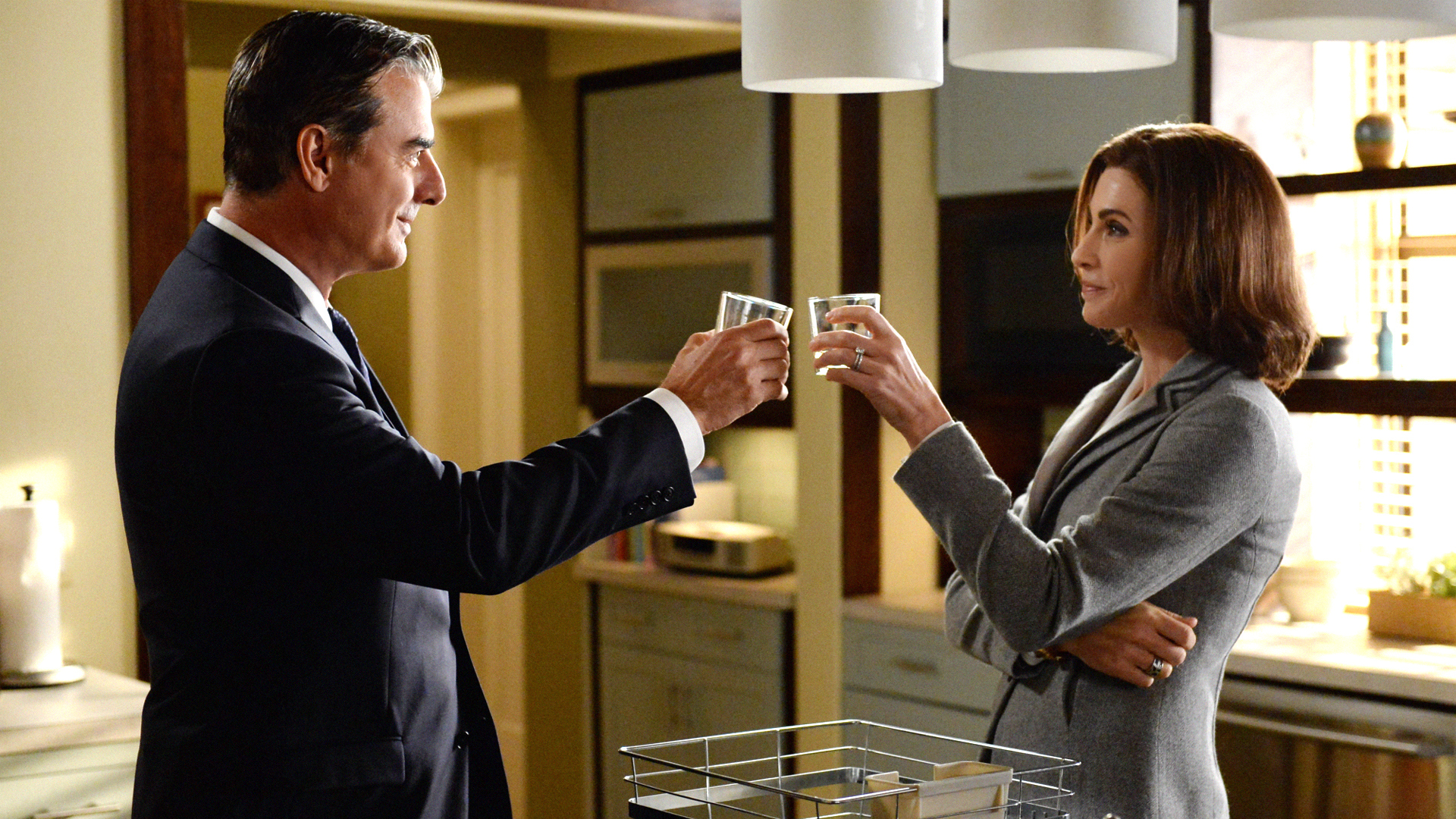 Margulies has never needed any chin-quivering hysteria to cleanly, compellingly, and just as often quietly embody a centerpiece character who's deeply flawed, emotionally marked, audaciously determined, and constantly evolving in ways that are rarely verbalized. By carefully keeping a handle on what she chooses to bring to the surface, Margulies gives one of TV's most mysterious performances: Watching Alicia, you can never be totally sure what exact thoughts or feelings are percolating behind that sphinx-like facade. She keeps us guessing, allowing us to feel the white-hot presence of thought and feeling behind the glassy eyes and sculpted expressions, but leaving us room, like all the best performances, to interpret and intuit for ourselves. By imposing limits on herself, she frees the audience to fill in the pieces.
This isn't to say that Margulies can't blow it up with the best of them. She makes the courtroom scenes more rousing than they tend to be in weaker shows, but she's even more imposing when she's off the clock. At one point this season, Alicia unravels in the presence of her new law partner Lucca (Cush Jumbo), owning up to the near-suicidal depression that she has long denied; Margulies cries out "I hurt!" with a suffocating anguish—you can almost feel the pangs underneath her skin. Such loud outbursts aren't violations of Alicia's serenity as much as they are expansions that have been set into motion by Margulies' minimalist suppression.
As Alicia has stayed away from the sexist connotations a term like "good wife" suggests, Margulies has etched a woman who isn't strictly a hero or antihero. The Good Wife received its share of flack during its run for not always explicitly identifying what Alicia wants, either personally or professionally. In a lesser actress' hands, such unknowability might be frustrating, but Margulies has made Alicia's indecisions transfixing.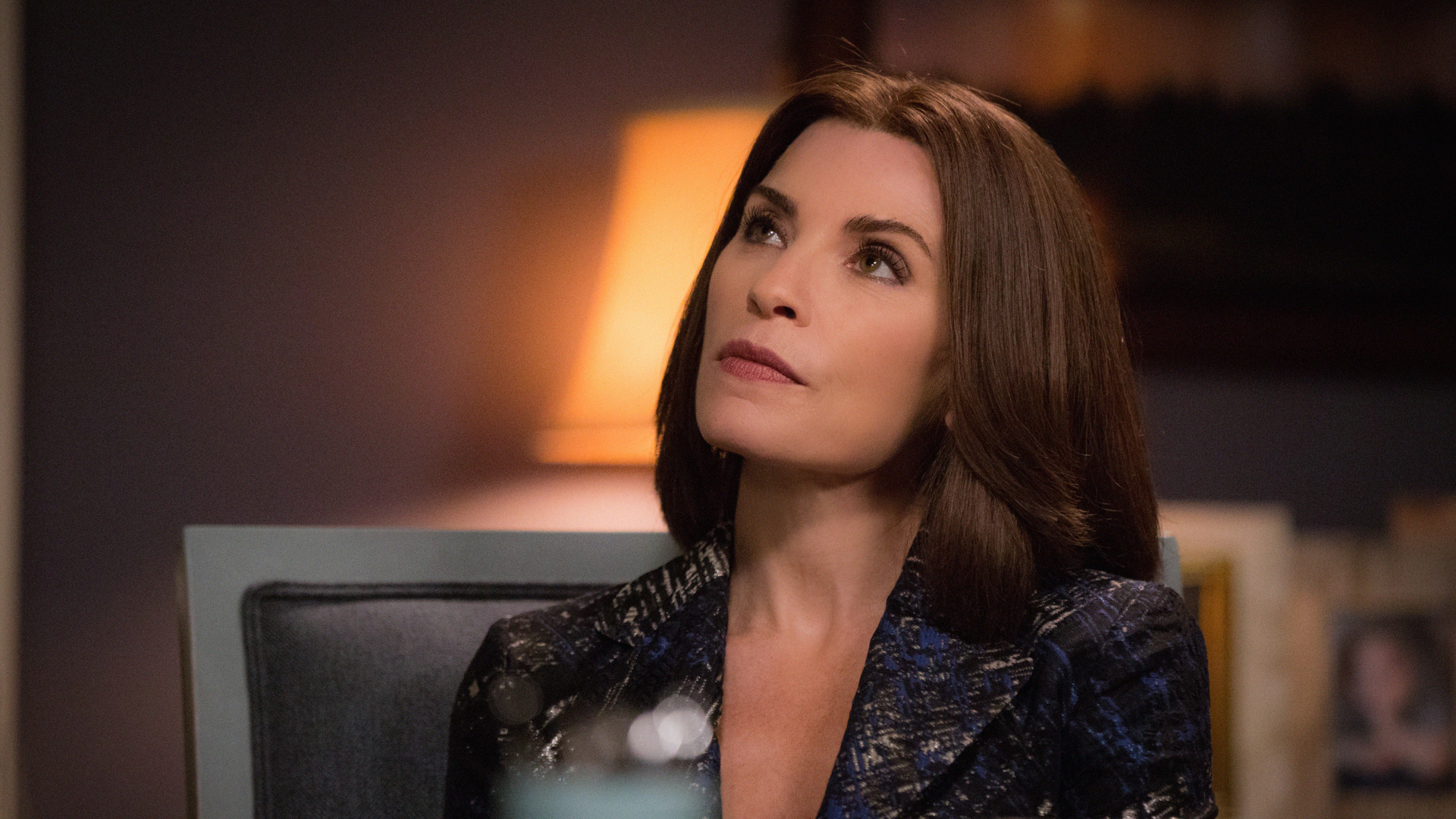 Hopefully Margulies' achievement lingers on long past The Good Wife's farewell. In a wide TV landscape overcrowded with loudmouth honchos and catchphrase-spouting clowns, there has always been something undeniably magnetic about Alicia Florrick. If contemporary TV is a room, she's the one sitting alone in the corner, with the sly, stony stare that flickers at her own pace with veiled sentiment and reflection. She's the one you want to know more about. She's the one you want to watch.
---